InstaGrammcery Tavern
Here's how to tell which restaurants are Instagram-able and which are Instagram-edible.
By Bettina De Mesa, California State Fullerton
---
There are a few things in life that are so perfectly meshed together that if they were ever to become disjointed, it would break the time-space continuum.
One of these vital combinations is social media and food. They go hand-in-hand like Kanye West and Kanye West.
I would estimate that nearly half of Instagram's content consists of peanut butter acai bowls, Pressed Juicery or recipes on how to make kale not taste like shit.
The only problem with being bombarded by all the wonderfully lit and perfectly positioned plates of food is that you need to develop the ability to know which places are actually good and which will likely get shut down.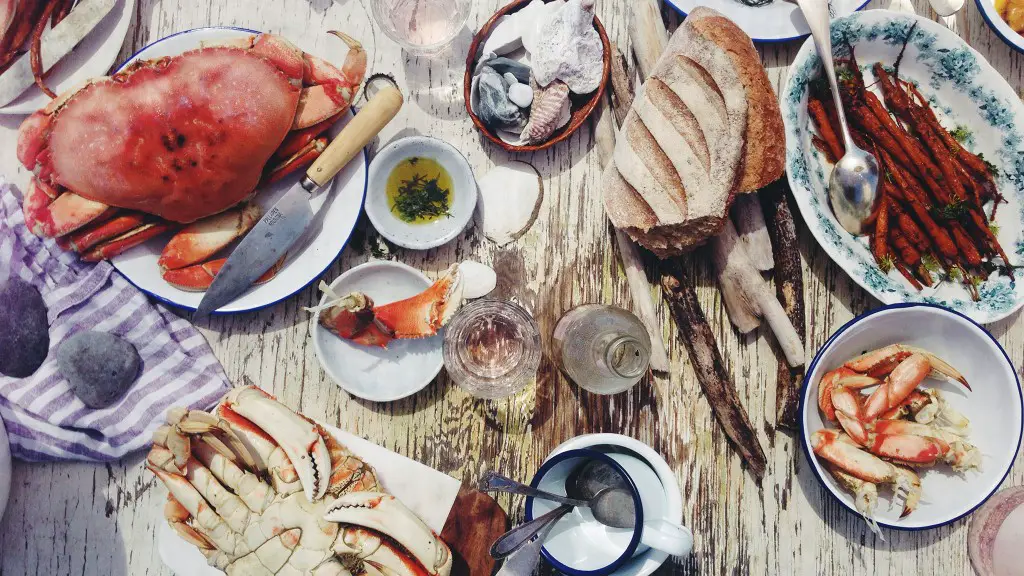 You can try sifting through reviews and pictures, but that's like walking blindly into the street; you're taking your chances there, bud.
What an aspiring foodie actually needs to survive is good researching skills, a massive amount of disposable income and this guide.
Yelp: The Go-To
Because there is a bustling community of reviewers who do the scoping out for you, the trick to effectively using Yelp is knowing who to follow.
There are members called "Yelp Elites" who go to painstaking measures to dine and critique any establishment they go to. These elites are carefully vetted by Yelp representatives and are required to post regularly in order to maintain their status.
Count on the reviews of elite users to shed light on the ambiance, popular menu items, pictures and commentary on the experience. They are essentially the Kylie Jenners of the Yelp community.
Instagram for Aesthetic
Instagram is filled with amateur food critics who roam the streets looking for the best ramen/other food.
Some users are sponsored by local restaurants in order to promote their mediocre food, so don't fall for the advertisements. A good restaurant doesn't need to be pushed onto people; you should be able to hear about it through word of mouth.
You can start your search by following local foodies through hashtags or even by plain chance, but a telltale sign of a true gourmand is that they will clearly be driven by hunger, not cash.
Once you have your foodie to a restaurant that intrigues you, cross-reference it with other platforms like Yelp and Urbanspoon.
Facebook Events
It's easy to get lost into the realm of videos/posts within the Facebook community, the best of which are posts from old high school classmates whose lives have collapsed. I bet Donna's not looking so smug now with two babies on her arms! But I digress.
Eventually, you'll scroll through events that your friends have liked or are interested in. Click on them!
Oftentimes, new restaurants that want to build their customer base will holding free events, and these types of establishments, because of their nascency and small size, will use Facebook for most of their marketing.
By paying attention to their grassroots advertising, you'll be able to get in with the cool kids, sipping wine and eating cheese while Donna is at home watching The Apprentice.
Snapchat: The Messiah
Snapchat is the one of the best platforms to gain intel on new restaurants, especially if you have friends or co-workers will snap quick snippets of their meal.
Granted you may have to skip through 200 seconds of them lip-synching The Life of Pablo, but nothing in life comes easy.
Geo-filters also aid in knowing which cities have a good food scenes. Without proper insight, you could visit an area of town famous for a certain foodstuff and be completely oblivious. Who goes to Little Saigon and orders a pizza? SAVAGES.
Word of Mouth
The best way to expanding your culinary reaches is through your friends. The best happy hour places are usually best explored with the Monica Gellers of the world.
You're able to explore all the places you've heard about at work or through mutual friend, and then critique the hell out of them.
An alternative would be to talk to the chefs/servers at the establishments you're dining at, because more often than not they know a thing or two about the restaurant industry. And hey, maybe you'll get a free glass of wine. Score.
Experience
Taking in different culinary cultures takes time. It's not something you can cram into your head in two weeks or enjoy all in one sitting.
Developing a criteria for determining restaurant quality requires experience, so here are some basics:
Atmosphere is inviting and innovative. No one wants to feel like they're eating at a Burger King.
The food is worthy of the drive. One of the distinguishing factors on what makes a restaurant truly great is if it's worth the drive.
Staff/service should be quick and efficient. Waiting forty-five minutes for a meal is unacceptable and inconsiderate to the customer.
The parking NEEDS to be accommodating. Getting into a fight in the parking lot will make you question your need for this meal.
CHASE National Bank: Funds
Eating like Anthony Bourdain while you're making the same wages as the waitress who is serving you is probably why it's hard to move out of your parent's house.
Eating out three-to-four times a week will place you in the same income level as your seven-year old self.
Don't resort to opening a lemonade stand and manage your food adventures wisely.
So whether you're the fitness guru or the book club aficionado, everyone has their niche and yours is food. An interest in dining is more than a hobby though—it adds sophistication to your personality and is something to be proud of.
Knowing which restaurants are Michelin star worthy gives your friends someone to approach for advice on where to eat, whether it's a first date or budget meeting. People see you as a human Zagat guide, able to recommended good restaurants like you're Rachel Ray, and who doesn't want to be like Rachel Ray?