TV's Best Friend Material
If having a friend that can see the future doesn't sound appealing to you, then you're not going to like this list.
By Michelle Criqui, James Madison University
---
Television just keeps getting better and better these days, aided by the ever-expanding capabilities of technology. With the power to binge-watch all of your favorite shows at the click of a button, it's almost too easy to fall in love with fictional characters and wish you could somehow just magically bring them to life.
While the "TV-to-Reality" app is still in the works (I wish), you might as well fire up the old imagination for the time being, and take a look at what it might be like to have a few of TV's finest as your besties.
1. Jesse Pinkman, "Breaking Bad"
He's the meth cook with a rough-and-tough exterior that hides a heart of pure gold. Despite all of the trauma he went through on drug trade escapades with his psychotic chemistry-teacher-turned-partner Walter White, Jesse made it out with an incredible story to tell, plenty of life lessons to share and a probable future in the D.A.R.E. program.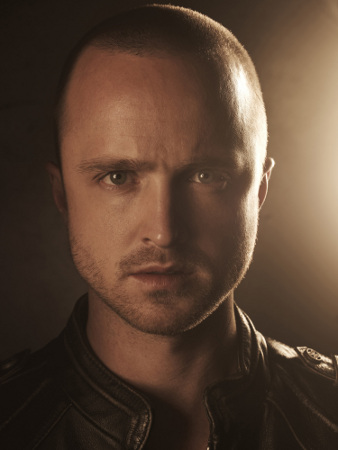 As his best friend, you'll get to see that Jesse is a shining blue crystal in the rough, with a love for children, his younger brother and ridiculously over-sized, yet comfy-looking clothing that he'll let you borrow during "Bob's Burgers" binge-watching sessions ("Yeah, bitch! Get it, Tina!").
After all that he went through, Jesse will value your friendship as the priceless artifact that it is, and make sure that you never have to endure the strife that he did during his time as "Cap'n Cook."
What You'll Do:
Have hangout sessions in his basement, playing video games and bonding over Gatorades as you hear a tragic backstory that will make you feel a lot better about yours.
2. DJ Tanner, "Fuller House"
She's the big sister you knew and loved growing up, who leveled up into the ultimate mom on the Netflix original spinoff "Fuller House." DJ comes preloaded with plenty of tried and true advice for basically everything under the sun, from relationship problems to all kinds of sticky life situations, both literally and figuratively (thanks, Danny!).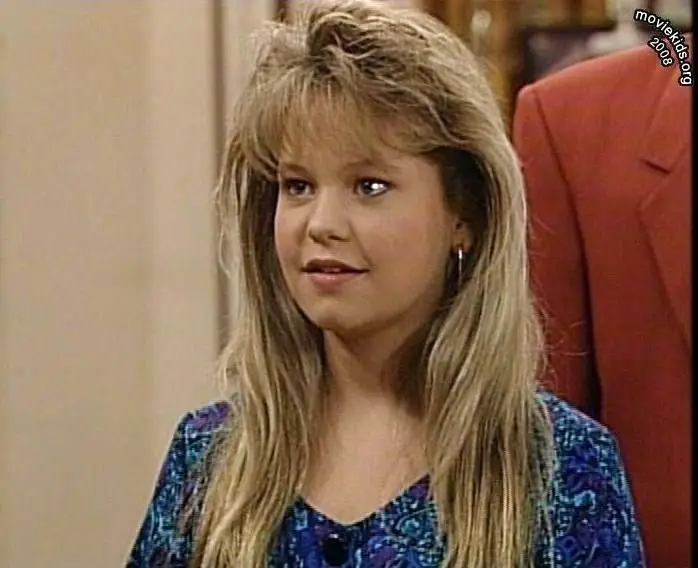 After losing her mother at a young age, and then her husband Tommy later in life, DJ demonstrates true inner strength and will inspire you to keep on going when times get tough. Plus, with experience growing up in a chaotic house full of people, DJ knows how to keep the peace and not let all the craziness get to her head.
What You'll Do:
Have heart-to-hearts over margaritas (or maybe just homemade hot chocolate), followed up by either a night out on the town or a rom-com movie marathon—depending on her babysitter's schedule. Either way, you're sure to end the night with a renewed faith in the world, and hopefully without Kimmy Gibbler snoring in your lap.
3. Raven Baxter, "That's So Raven"
Okay, this one just seems like a no-brainer. She's sassy, full of fashion advice and can see into the future—what's not to love? Sure, she may get her predictions wrong half of the time, but at least she sticks to her guns—and will stick by your side with a loyalty as fierce as her clothing designs.
Raven's almost-constant blunders are just a part of her endearing charm, as is her ability to quickly put together wacky plans of action, filled with crazy disguises that are sure to land you in a number of bizarre, yet fun, situations.
You might think life would be a breeze with a psychic BFF, but as Raven's many different antics have shown, it's not that easy.
Her predictions might not ever turn out how you think they will, but with Raven as a friend, you're sure to walk away with a moral to every story, and some bomb-ass jeans to match your frilly, lime green top that's totally in style right now.
What You'll Do:
Hang out at the Chill Grill with Eddie and Chelsea, modeling Raven's latest designs while she gazes into the future, sending you all on a crazy adventure that will probably wind you up in the principal's office covered in feathers—but hey, at least you had a great time.
4. Schmidt, "New Girl"
Ahh, Schmidt—the goofy douchebag you just have to love. Or at least, you learn to. He's the clean-shaven roommate with driving moccasins who dances like a slithering snake and unabashedly orders personalized condoms to the loft. His douchebag jar may be full of cash, but hey, that's more money to spend on nights out (where he hopefully won't wind up drunk and crying over his true love, Cecilia).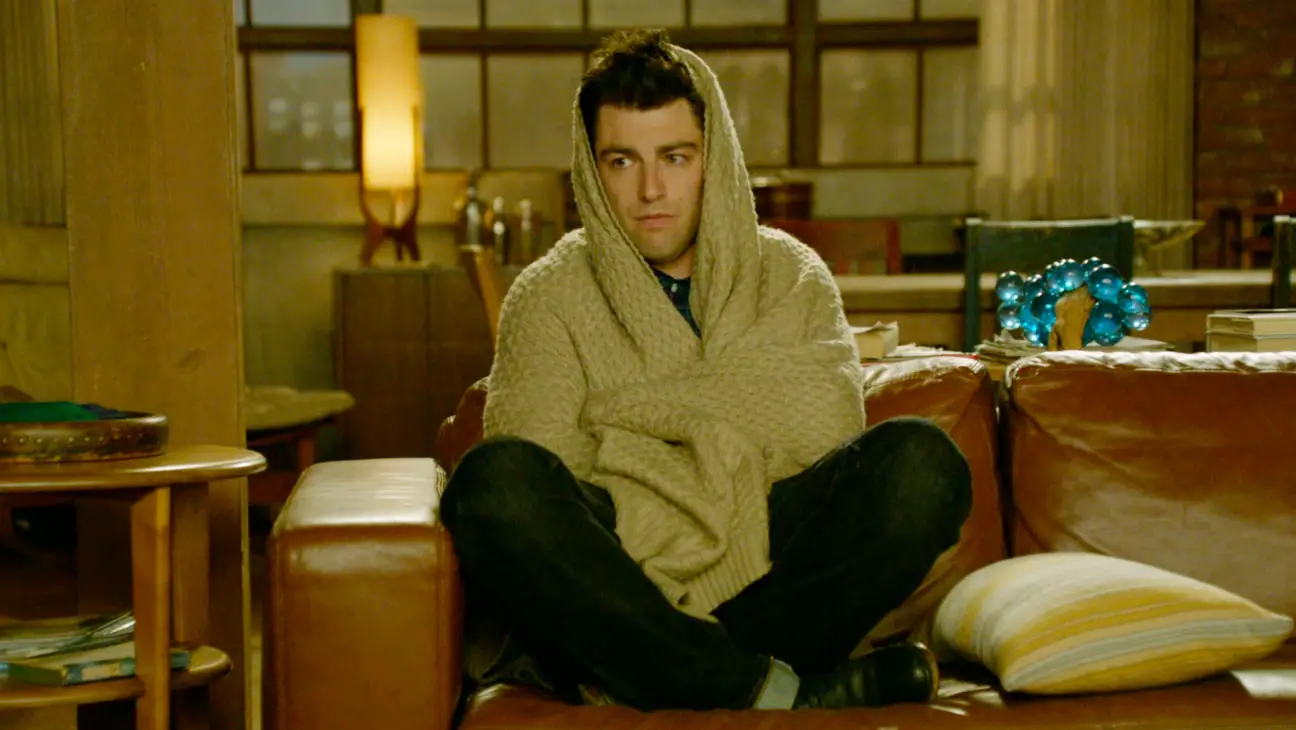 Despite his douchey exterior, deep down Schmidt is just a lovelorn man who is still dealing with the "phantom fat" from his days of obesity. Schmidt'll make you laugh with unintentionally-funny one-liners and weirdly mispronounced words that he'll say with total conviction, because that's just who he is. And as his best friend, you might just get the ultimate privilege of finally discovering what his elusive first name is.
What You'll Do:
Despite warnings from the loftmates, Schmidt will probably convince you to go out with him to some new, experimental bar where all the dancers are dressed like farm animals. Then, for some reason or another, you're sure to wind up back at the usual bar, where Nick Miller will serve you up a drink and an apologetic smile.
5. Leslie Knope, "Parks and Recreation"
I've saved the best for last, because when it comes to fictional best friends, Leslie Knope takes the cake. In fact, she probably baked and decorated the cake herself, and presented it to you during a surprise party in honor of your three-month friendaversary.
There's no question that Leslie Knope is the queen of friendship and putting others before herself.
Just like with her TV best friend Ann Perkins, Leslie is sure to shower you with random, excessively-thoughtful gifts and give you a variety of creative compliments, which might include calling you a "beautiful tropical fish," a "naive, sophisticated newborn baby" and/or a "talented, brilliant, powerful musk-ox."
Leslie is the kind of friend who treats all of her co-workers with kindness and undying love, regardless of what they think of her, and would undoubtedly do the same for you.
After all, as she said herself, "We need to remember what's important in life: friends, waffles, work. Or waffles, friends, work. It doesn't matter. But work is third."
What You'll Do:
Have a lengthy chat over waffles and whipped cream at J.J.'s Diner, where she'll tell you all about her plans for Lot 48 and how cute Ben Wyatt's butt is. Also, come Galentine's Day, you'll be one of the lucky lady friends invited to her annual brunch to celebrate gal-pals (if you're a guy, she might just try to pencil you in).