I've studied a wide array of voices in each of my poetry classes; I've read award-winning chapbooks and full-length collections written by members of the LGBTQ+ community. I was lucky enough to attend Split This Rock Poetry Festival in April 2016. Split This Rock Poetry Festival: Poems of Provocation & Witness was brought to life in 2008 by a group of poets who exemplify diversity in terms of gender, race, ethnicity, age, physical ability, sexual orientation and social class.
Split This Rock's mission is to spotlight poetry that provokes social change. One of Split This Rock's core values involves inclusivity—the festival heavily focuses on honoring poets who illustrate cultural diversity within the writing community. While at the festival in Washington D.C., I attended dozens of poetry events featuring writers of color (specifically Latina/o poets), and I engaged in conversation with LGBTQ+ panelists.
LGBTQ+ poets are worthy of celebration not only for their impressive accomplishments, but for their honest work(s). LGBTQ+ poets take risks and unearth the injustices actively plaguing their community through carefully crafted poems and evocative spoken word pieces. The poets I've studied in class have certainly impacted my writing style and approach to poetry, and have succeeded in raising my awareness of the hardships LGBTQ+ poets face in searching for opportunities to publish their work. Here are 5 LGBTQ+ poets people should know more about.
Aaron Smith is an Assistant Professor in Creative Writing at Lesley University in Cambridge, Massachusetts. He's the author of three full-length books: "Blue on Blue Ground," winner of the Agnes Lynch Starrett Prize, "Appetite" and "Primer," all published by the Pitt Poetry Series. Smith's work has appeared in numerous publications including "Ploughshares" and "The Best American Poetry 2013." I met Aaron Smith in March 2016 when he read for Red Dog Reading Series, Carlow University's undergraduate reading series. He opened the reading with poems from his book "Appetite," which primarily explores masculinity, film, the body and gender. Lines from his poem "Like Him" read, "Why do I sometimes wish I could be a man / who cares about cars and football, who carries a pocketknife / and needs it?"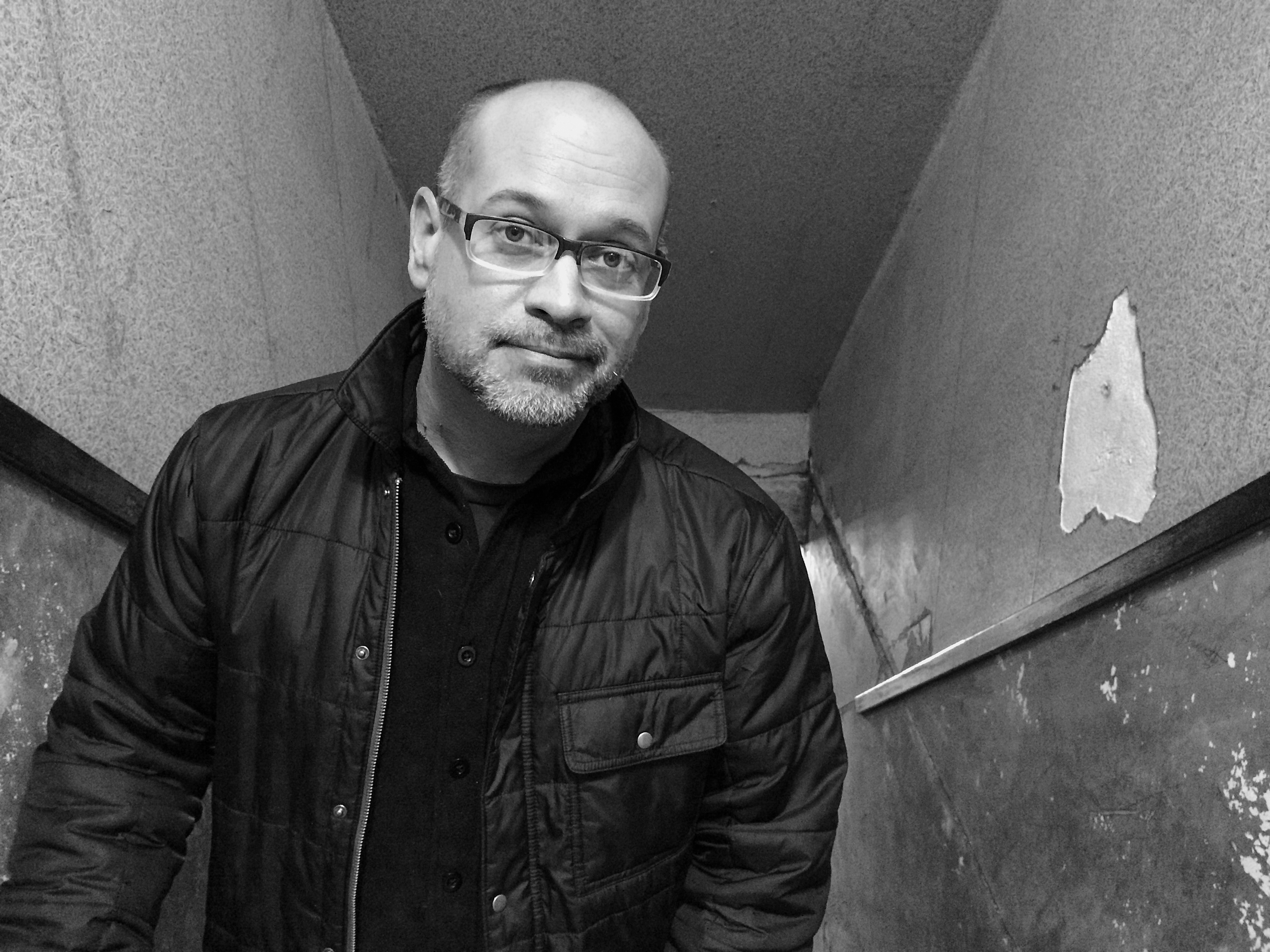 Andrea Gibson is the first winner of the Women's World Poetry Slam and the author of three full-length books: "Pole Dancing to Gospel Hymns," "The Madness Vase" and "Pansy." Andrea Gibson's work personifies fearlessness and power. The poems focus on war, class, gender, bullying, white privilege, sexuality, politics, feminism, love and spirituality. Gibson, on identifying as gender queer, has said: "I don't necessarily identify within a gender binary. I've never in my life really felt like a woman and I've certainly never felt like a man. I look at gender on a spectrum and I feel somewhere on that spectrum that's not landing on either side of that."
Gibson is an activist and regularly performs at Take Back the Night, LGBTQ+, pride and trans events, as well as anti-war and peace rallies.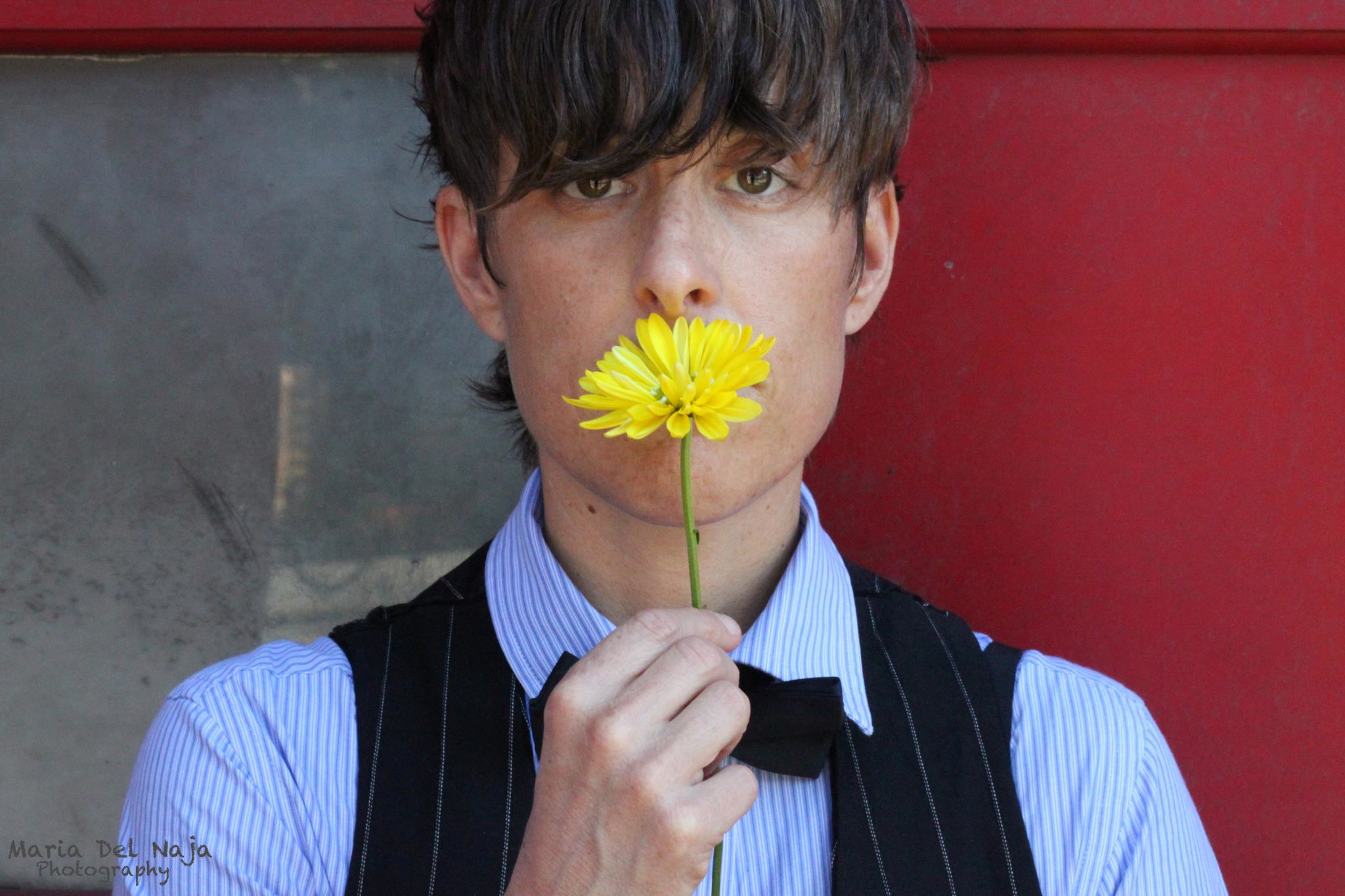 Ely Shipley holds an MFA from Purdue University and a Ph.D. in Literature and Creative Writing from the University of Utah. He's currently an Assistant Professor of English at Baruch College CUNY and teaches courses like "Gay & Lesbian Themes in Literature" and "Desire and Identity in Contemporary American Poetry." His full-length book "Boy with Flowers" won the 2007 Barrow Street Press book prize, the 2009 Thom Gunn Award and was a Lambda Literary Award finalist—an award in which the best LGBTQ+ books of the year are identified and celebrated. Shipley's work has appeared in "Willow Springs," "Florida Review," "Phoebe" and "Gulf Coast," to name a few. Award-winning poet D.A. Powell's written about Ely Shipley's work: "In 'Boy with Flowers,' Ely Shipley maps the fragmented space of a transgendered self: Disquieting dreams and tilted reflections, the difficulty of a world that ushers us into 'girls rooms' and 'boys rooms,' the complicated realm of desire and its sometimes violent repercussions."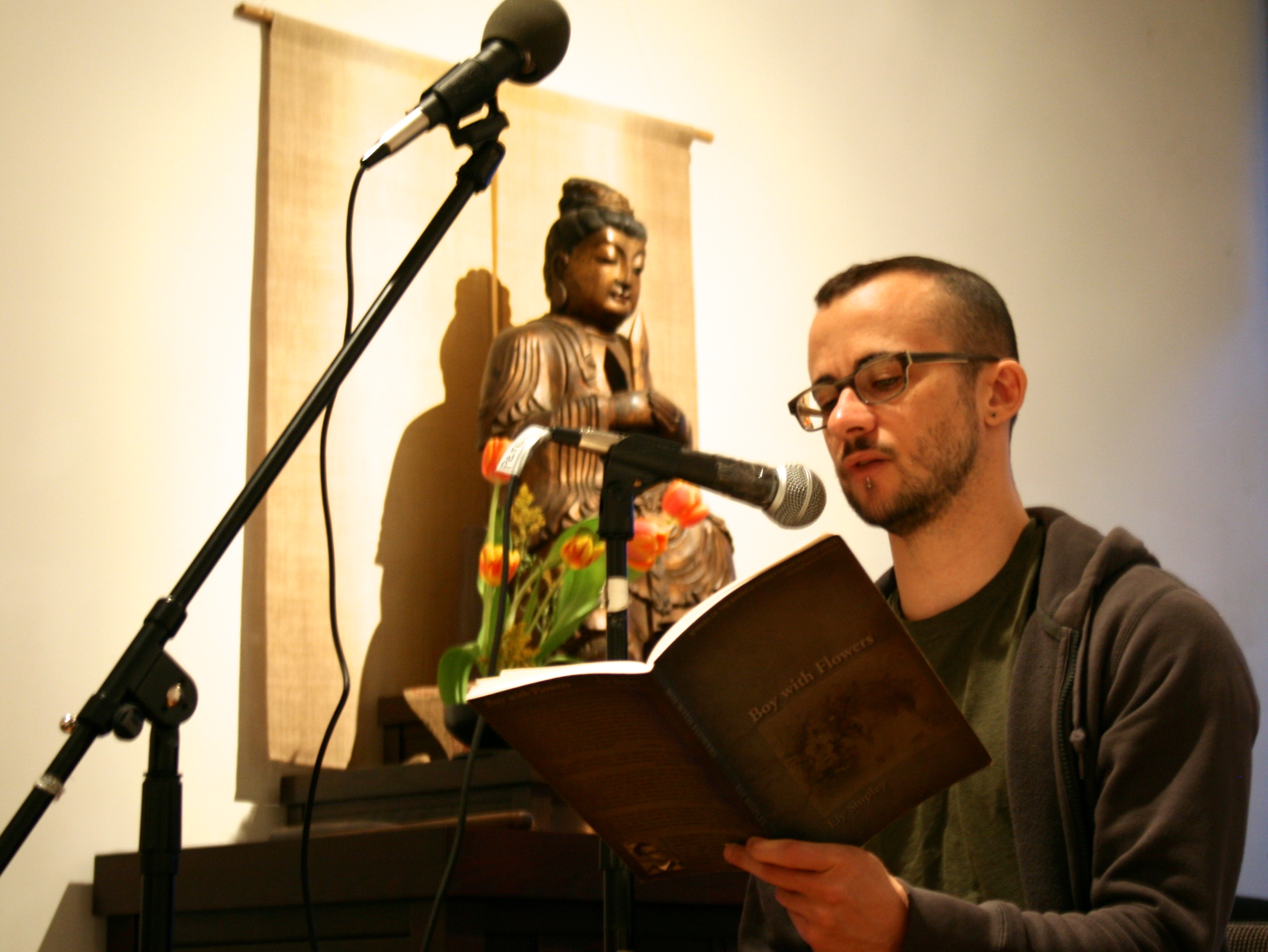 Stacey Waite is an Assistant Professor of English at the University of Nebraska-Lincoln and teaches courses in writing and gender studies. She wrote the chapbook "the lake has no saint," winner of the Snowbound Award from Tupelo Press. Her full-length collection entitled "Butch Geography" grapples with the complexity of gender, pronouns, masculinity and femininity. In Waite's poem "On the Occasion of Being Mistaken for a Man by the Cashier in the Drive-Thru Window at a Wendy's in Madison, Wisconsin" she writes, "Simone at the Wendy's drive-thru makes me feel / more like a man when she says, 'Out of ten, sir?'" Another line reads, "In a perfect world, I wouldn't tell Simone I was / an 'anatomical female' until our fourth date." I also met Stacey Waite at a Red Dog reading in November 2015, and she spoke to my "Poetry: Finding Your Voice" class about her "Dear Gender" poems.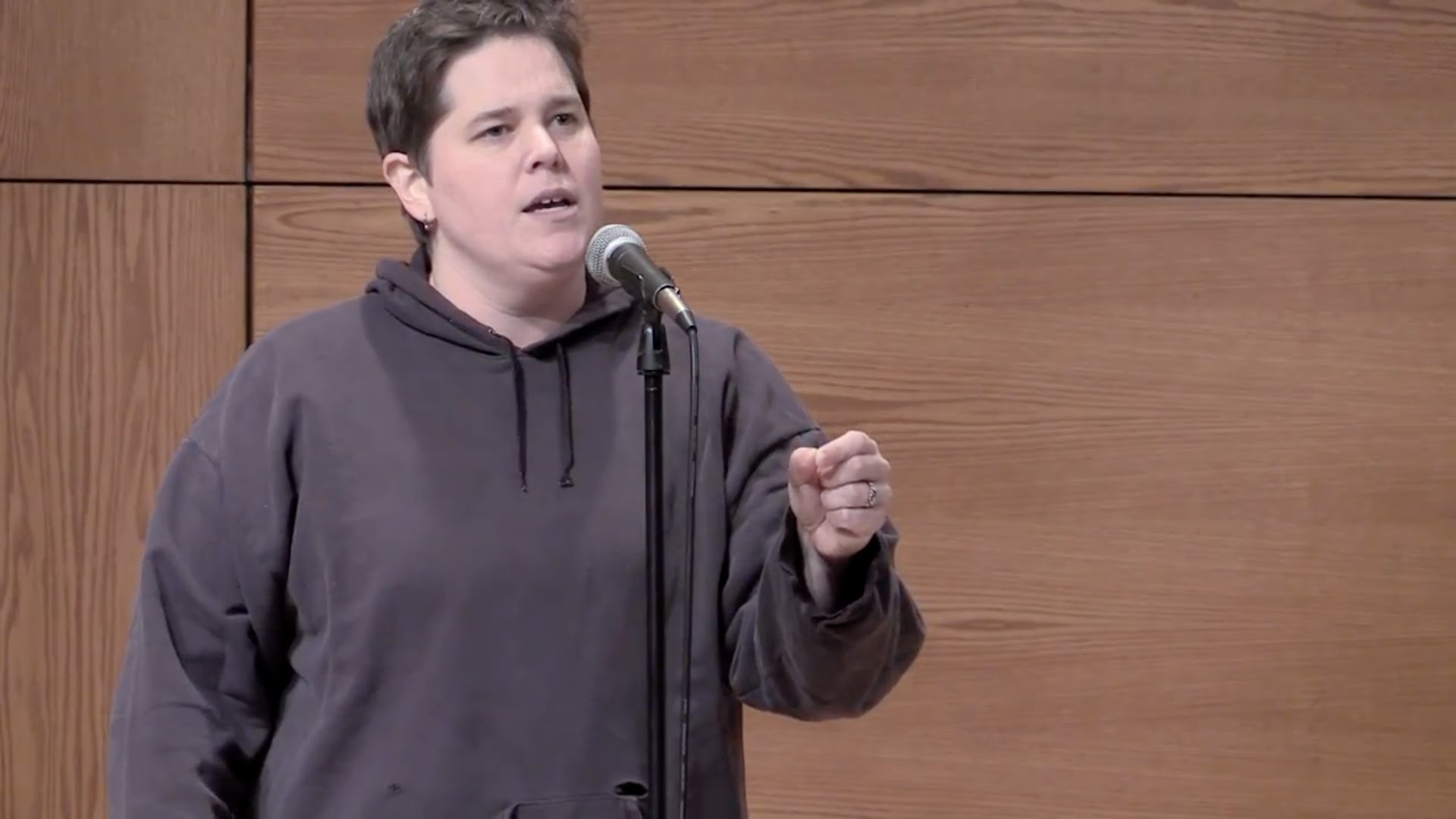 Regie Cabico's work appears in over 30 anthologies including "The Spoken Word Revolution Chorus," "Aloud: Voices from the Nuyorican Poets Café" and "The Outlaw Bible of American Poetry," a book I read through every week for my "Outlaw Poetry" class. Cabico is the co-editor of "Flicker & Spark: A Contemporary Anthology of Queer Poetry and Spoken Word," nominated for a 2014 Lambda Literary Award and is the first openly queer and Asian slam poet to take top prizes in the 1993, 1994 and 1997 National Poetry Slams. He's also made television appearances on HBO's Def Poetry Jam. Regie Cabico is a spoken word trailblazer—he's the founder of Capturing Fire International Queer Spoken Word Slam and co-founder of Split This Rock Poetry Festival. I watched Regie Cabico perform at Split This Rock in April, and I've never before seen a poet ignite an audience like he did. He read a poem during his set entitled "Daylight Saving Time Flies Like an Instagram of a Weasel Riding a Woodpecker & You Feel Everything Will Be Alright." Lines from the poem read, "I wanted him to fall / for me as if  he stumbled / into the inside / of an Oriental / mansion shaking / the tchotchkes / in my heart, steeping my / crush into sweet green tea."