Imagine your entire world stripped away from you because of a health condition. What's left and how does one move on? Hayley Piña is a University of South Carolina Beaufort senior that broke numerous soccer records only to have her promising career snatched away due to an injury.
Hailing from Culver City, California, Piña, who once was USCB's star soccer player, suffers from compartment syndrome and, as a result, has had to find a way to live with the condition. As an athlete who used to practice five times a week, with games on weekends, Piña has had to adjust to an unexpected series of unfortunate events.
Back in 2016, she discovered multiple injuries that affected her legs. In late 2015, Piña found out that she would need ankle reconstructive surgery in Jan. 2016, a huge blow to start off the new year. The surgery would be followed by a six-month recovery period, a fact which worried Piña because she knew she would have a little over a month to get back into shape.
"My motivation came intrinsically because the only person I wanted to be better than was the player I was the season before."
It was during the recovery process that Piña discovered a mental strength she never knew she possessed. Taking on a health-related injury and surgery takes a toll on an athlete, but with determination, one can discover more about themselves in ways a sport could never offer.
Piña hated the feeling of being immobile for half a year, but through hard determination and the knowledge that she was a strong competitor and inspiration to many, Piña made her way into the soccer season of 2016, upholding records she had already broken.
Her records included most goals, most assists and most points overall in a game/season, which took Piña to a new height as a soccer athlete until December 2016.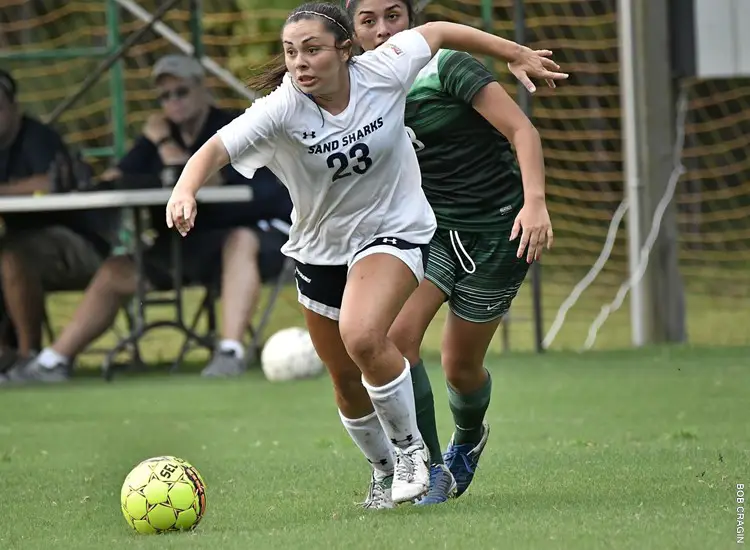 In December, Piña received a double leg surgery for her compartment syndrome in her shins. Although she had hoped for better results, she has continued dealing with her condition ever since.
As a person of faith, Piña found herself turning toward God and Christianity, which motivated her through it all. She even got a tattoo of Philippians 4:13, a Bible verse that reminds her not only of her strength but how the empowerment of faith made its rightful place in her life.
The former player is now teaching soccer at John Paul Middle School and a Global Premier Soccer club while also volunteering at St. Gregory's Youth Club and a Boys & Girls Club in South Carolina.
Piña has learned more about soccer through teaching, saying that the children "have truly inspired [her] to be a better person than the person [she] was before." The soccer star states that she tries to set a goal for herself every season.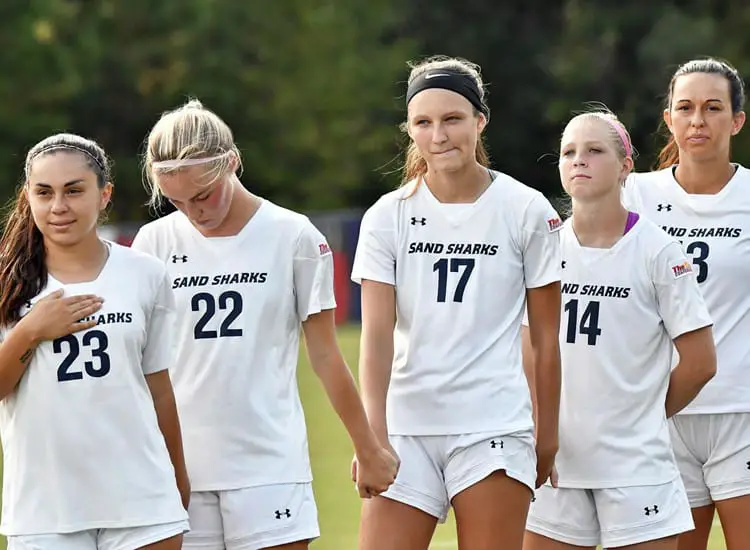 The same type of energy that Piña put into her career at USCB she also used at Culver City High School, a school where she broke records as well. She's now trying to transfer all her energy into humanitarian efforts. "I continue to strive to be better than the person/player I was before," she says.
Since her injuries, Piña has made a vow to help others, whether it be through organizations or her personal life. This upcoming summer, she plans on participating in building homes in Zambia for those in need, which would work with her schedule and satisfy her love for traveling.
Having been to numerous countries around the world, Piña knows that this is the right move for her to make. It will not only benefit her love for helping others, but it will give her time to adjust and think about where she wants to go next after graduation.
Regarding soccer, she still plans to coach because she wants others "to experience the joy [she] was able to have with the sport [she] grew up loving." Though unsure about her exact place in the sport, she doesn't have any plans to leave soccer in the dust while preparing for the future.
Currently prepping for the world ahead, Piña is working on her last 12 credit hours needed to graduate before moving back to Southern California.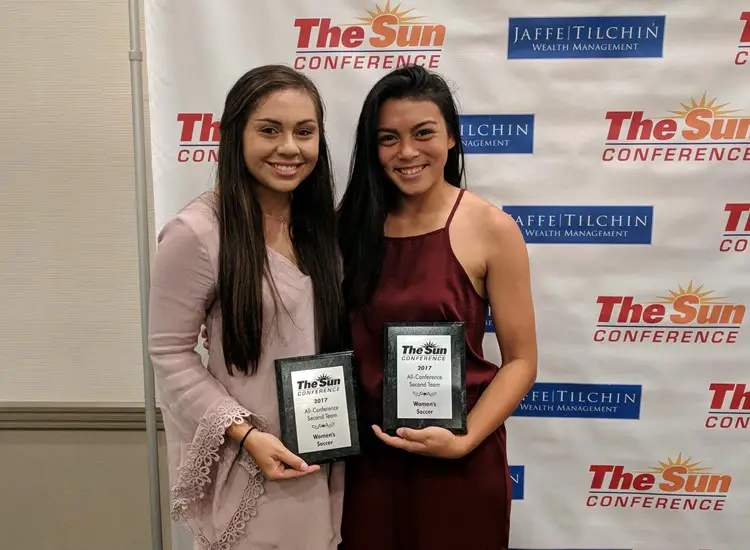 With weeks consisting of working three jobs, volunteering at two organizations, attending classes and making time for friends and school work, Piña has set up a system for herself that she finds rewarding. While it doesn't allow her a lot of time to rest, she enjoys being busy and having a set list of daily priorities.
Getting her bachelors in business management and a minor in Spanish, Piña is looking forward to finishing college and building homes in Africa. With her best friend by her side, Piña has fundraised over $1,300 dollars for a community in Zambia.
They will become global village team members for Habitat for Humanity where she "hope[s] to make a difference for the better in the lives of the people in the Zambia community."
By finding a shift in her lifestyle, Piña has discovered more about herself and the person she wishes to become. Not everyone will go through a traumatic injury like Piña, but the strength she acquired from it is something to admire and learn from.