Night Owl City
The calm of being up late does help concentration and creativity, but mostly it's about the "Ed, Edd 'n' Eddy" reruns.
By Bri Griffith, Carlow University
---
"Bring Me The Horizon" thinks "sleep is for the weak," but they are wrong as heck.
Sleep is for the people who don't want to die a miserable, pillow-less death. Sleep is every college kid's dream, and I know I don't get enough. If you're like me, falling asleep any time before 4:00am is early.
Maybe you ask yourself, "What's a sleep schedule, anyway?" I do. Sometimes I sleep in past 1:00pm. The day feels short, and I still feel tired—a genuine lose-lose situation.
Regardless, staying up late isn't all bad news. Here are some definite perks to being a night owl.
Nobody Bothers You
Finally. You spend all day listening to people talk. Your co-workers share stories you wish you could un-hear. You can't go on break to escape the noise either, because there is no such thing as a safe haven at work.
Your parents don't understand: Headphones mean, "No, I don't want to answer your questions right now." Your siblings invade your personal space—my brother screams at his Xbox like you would your arch nemesis.
When your house is asleep though, you feel at peace. You can listen to your music, watch your Netflix and YouTube videos without being bothered. Just breathe and bathe in the silence, something you can really only do at night.
Prime Working Hours
And while you're being left alone by everyone and everything, you can focus your energy on unfinished work. Some of my best poems are products of my sleep-deprived mind. I'm a more motivated person when I'm not distracted. I've written A+ papers at the ass-crack of dawn.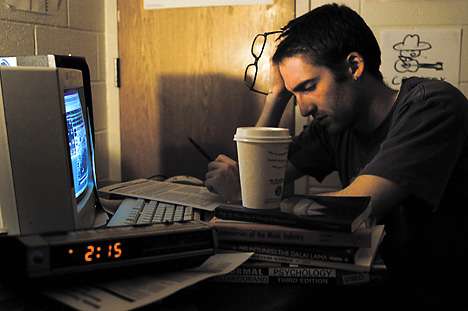 I like to make lists too, including both short-term and long-term goals. I can spend more time thinking and brainstorming at night. If you're a night owl, take advantage of the quiet and work on some projects. I mean, if you're not too busy binge watching the new season of "Orange Is the New Black."
Throwback Programming
Who remembers "Johnny Kapahala: Back on Board?" Take a minute to think about watching a marathon of the most underrated Disney Channel original movies. Old cartoons? You can't watch "Dave the Barbarian" while the sun's still shining.
You have to sacrifice your sleep schedule for throwbacks on TV. Is "Ed, Edd 'n' Eddy" worth the heavy eyes? Is that even a question?
I know DVR exists, but what about when you stumble across hidden TV gems by accident? Plus, DVR isn't always reliable. Sometimes, DVR records whatever the hell it wants without keeping your desires in mind. Last week's episode of "The Bachelorette" was cut short for me, and I currently have no idea who got sent home. How will I ever sleep at night? (I won't because I'll be watching better shows.)
You're There for Others
Maybe you're not the type to stay in. One cool thing about being a night owl is always being on alert, prepared for unexpected plans.
Sheetz run? You can count me in. There's a party tonight? Little short notice, but let me put on some pants.
You never miss out on midnight adventures because you're always staying up way past your nonexistent bedtime. Maybe one of your friends is in need of a late-night drive, featuring you and their favorite 90's classics. You can't request *NSYNC at parties if you're asleep, and you sure as hell can't use Snapchat's best filters under blacklight. And I know plans don't always pop up out of the blue, but when they do, you're awake to be a part of them.
The View
Drake isn't the only dude with views. Staying up all night means getting to watch the sunrise. You know, the Orange Creamsicle inspired rays of light poking through clouds above you? Imagine a pink and purple streaked sky, continuing to grow brighter and brighter. If you're lucky, and you betray the clock, you get to watch the sky change with your own two eyes.
The very early morning sky is a different kind of beautiful. If you're with a buddy after a long night of prank calls (I'm 20, I'm kidding), you can pull a SpongeBob and Squidward and watch the sunrise together. (I know they famously watched the sunset, but you get the gist.)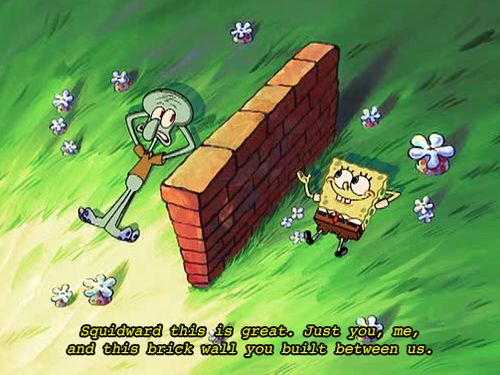 Take pictures, remember and share the moment with your Instagram followers. The people who went to sleep early will be jealous, trust me.
And even before the morning hits, you can lie in the grass and stargaze. Why not be a living, breathing cliché? The world is yours!
Lucid dreams.
If you've never had a lucid dream, let me give you the run down.
Lucid dreams occur during REM (rapid eye movement) sleep. Any dream you have in which you're aware of your dreaming is a lucid dream. You essentially have control over the lucid dream "characters," narrative and environment, which sounds impossible but I swear is all true. Research shows lucid dreams most often occur in the early morning, anytime between 3:00-6:30am, usually a half an hour into an REM period.
Lucid dreams are interesting because they can be scary. Sometimes they remind me of the movie "Insidious." The dream feels heavy, like you're trying to run underwater, but you know you're sleeping.
Good news is they're not dangerous, and they make for great poems. I love when dreams inspire me to write new material, especially when I'm running on empty. So when you finally decide to give the whole "sleeping" thing a try, the later the better if you're looking for a creative experience.
You can have all of the above and more if you ignore all alarms, and forget time exists. Night owls unite.