How Being a Military Brat Prepares You for University Life
Not only will you have dozens of handy ice-breakers, you're more than used to making wherever you are feel like home.
By Michelle Criqui, James Madison University
---
Growing up with a parent in the military can be tough.
It's a life of constant movement, sacrifice and holding up the fort on the homefront (wherever that may be). But life as a military brat can also be exciting and incredibly gratifying, as you get the chance to walk in the shoes of many different kinds of people, opening your eyes to new perspectives and life-long friendships.
For a military brat, moving around and switching schools often just comes with the territory. But when you finally graduate from whichever high school you ended up at last, and you realize that you might actually spend four whole years at the same college without having to transfer to some military base across the country, suddenly you're presented with a world that is filled with awesome advantages for collegiate "Third Culture Kids" like you.
Here's a list of everything you can look forward to in college if you're a military brat.
1. Having a Diverse Academic Background
While going to ten different grade schools can cause some whiplash in terms of transfer credits, it looks great on your college resume and definitely helps get you noticed by schools as you send out your college applications.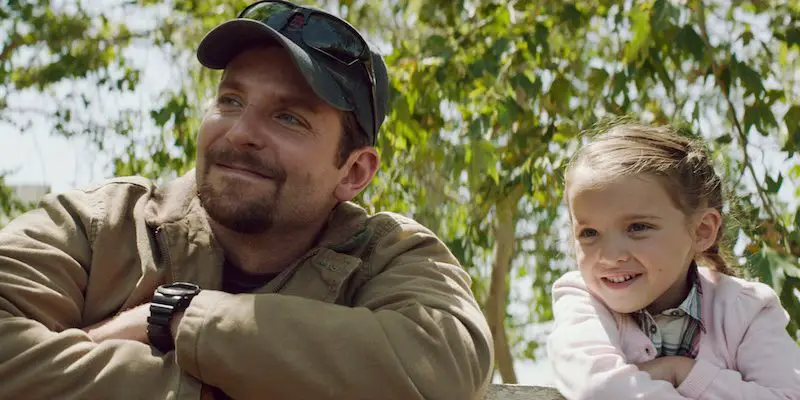 I went to my first two years of high school in central Texas, which adhered to the Advanced Placement (AP) program, but when I moved to Virginia in 11th grade, I had to switch over to the International Baccalaureate (IB) program. It wasn't an easy transition, but I ended up doing well on my IB exams and getting college credit for them, which also demonstrated that I'm quick on my feet (as most military brats are).
Having classes from different national/international programs on your transcript will not only help it stand out amid the competition, but will also give you an opportunity to see the education system from an entirely unique perspective from your classmates (hello, application essay topic!).
Also, having a wider variety of extracurricular activities from across different states and countries basically makes you look like a badass jack of all trades, which definitely doesn't hurt.
2. Having Automatic Icebreakers 
There's nothing quite like those first-year icebreaker games. These serve not only to get you used to a life of public embarrassment at college, but also as a platform to reveal random "fun facts" about your hallmates that usually turn into a chorus of stuttering and fumbling as they struggle to come up with something.
For military brats, however, it's as simple as listing all the different places you lived as you grew up and watching the jaws drop. You'll probably also meet a bunch of other kids like you, with whom you'll develop an immediate connection as you try to figure out whether you were ever stationed on the same base ("You were at Fort Campbell in middle school? Dang, I was there for kindergarten!").
While it can cause a bit of confusion in those copious amount of introductions over the first few weeks of college ("Where are you from?" "Uhh…America?"), most people will be impressed with your strength and resilience.
3. Military Scholarships
There are plenty of scholarship and grant opportunities for the children and family of those serving in the armed forces.
Foundations such as the Army Aviation Association of America, National Guard Bureau Officers' Spouses Club, Iowa War Orphans Scholarship and the Survivors and Dependents Assistance Program all serve to give military children the chance at affordable higher education, in exchange for years of sacrifice on the homefront, and in being apart from parents who have been deployed and even killed overseas.
4. Adapting to College Comes Easily 
Coming to college for the first time is an exhilarating and exhausting experience. With that first week of summer-camp-esque orientation finally (graciously) completed, suddenly you'll find yourself back in your dorm room with your ears ringing, just trying to process it all.
Thankfully, at this point you've got unpacking down to a fine art and pretty soon you've got your room feeling like a home away from home.
Growing up as a seed, being tossed into different types of soil again and again, you've learned to bloom wherever you're planted.
So while many other first-years may feel much more overwhelmed with this brand-new environment, you're already on your feet, establishing connections and making your school feel more like home.
5. Busting Stereotypes and Fighting Prejudice
Getting the chance to experience life from a variety of perspectives allows military brats to be much more open-minded, tolerant and understanding, as you befriend people from across cultures, races, religions, and ethnicities.
According to Mary Edwards Wertsch, author of "Military Brats: Legacies of Childhoods Inside the Fortress," the children of military parents gain a lot through their experiences dealing with moving and deployment, which include "such values as idealism, antiracism, loyalty, patriotism and honesty."
While this is obviously a great asset in making friends and being open to new experiences, often it also means standing up for the places where you've lived and groups of people you've met. It can be interesting explaining to that cute boy in your gen-ed history class what Texas is really like when he's never left the East Coast ("No…not everyone there is racist." True story.), but in the long run you'll realize that getting the chance to experience different cultures and ways of life has helped you to become a much better human being overall.
6. Packing Prowess
Packing light, but managing to still bring it all? Check. Inexplicably fitting everything you have at school into the back of the car? Check. Getting it all done lightning-fast, with only the help of your family? Check.
7. That Discounted Base Life
Going home for break often also means getting to shop at the super-cheap on-base PX (or BX, for you Air Force folks) and Commissary again. While flashing your military dependent ID at the checkout may not feel quite as satisfying as strutting into a Sam's Club with a shiny blue membership card, it's close enough.
The PX is basically an indoor strip mall with a food court that looks nearly identical on every military base you visit. While it lacks in bulk rolls of toilet paper, it gains in discounted electronics, furniture, makeup, clothing, haircuts and virtually anything else you can think of. Plus they often host really cool events, like Buzz Aldrin book signings and expensive blender giveaways.
8. Base Access 
It's a sad truth of military brat life that eventually you'll have to relinquish your dependent ID, and with it, your full military base access. Many military children, my older brother included, wind up joining the military themselves, gaining their very own ID to flash at the gate.
But for regular dependents like me, military IDs have an expiration date—that dreaded 23rd birthday, or your college graduation date, whichever comes first. While this may sound like a bummer, it's also a definite win, because you get to take full advantage of access to military bases across the country during your collegiate years. Getting those discounted prices on a ramen noodle budget is a lifesaver, and it'll definitely make you more appreciative of your unique, disciplined, hard-to-match upbringing (and make you seriously consider taking on that fifth year).
Military brats are like dandelion seeds—no two are alike, nor have taken the same path. You float to the far corners of the earth, finding home in the most unexpected of places, and unquestionably supporting the loved ones who sent you. As you enter the collegiate world and beyond, the skills and experiences you gain from the military lifestyle will stick with you and help you to become the best version of yourself.