I know what you're thinking: College is supposed to be a time to kick back and relax in sweatpants for the next four (or five) years of your existence. And it can be.
But there's no shame in taking an extra 10 minutes during your morning routine to amp up your presentation. Oftentimes, when people choose the boat shoe over the slipper, they feel a lot better about themselves and carry themselves with confidence.
When you invest more time into your appearance, it tells the world "Hey, I actually give a damn!" which is especially important in a college setting. Being more selective in your clothing choices is a sure way to boost your self-confidence and your abilities.
Looking the part helps you to feel the part and ultimately be the part. So, it might be beneficial for a management major to wear a suit once every two weeks or throw on a blazer with a pair of jeans. Or if you're a fashion major, put on a dress every once in awhile.
In other words, college is a great place to establish a personal style that goes beyond the typical athleticwear. It's affordable, it's doable and it just takes a little extra preparation. So, hit the snooze button one less time and you're set!
Thrift
Thrifting isn't for everyone but if you're willing to spend an hour or two going through the clothes, it's totally worth it. Thrift with a purpose.
These stores are great for staple, vintage pieces that are more than likely reemerging fashion trends. Oversized Cosby sweaters, overalls and windbreakers are all common finds at thrift stores. And that's only one of the benefits!
One of the more obvious benefits of thrifting is that it's cheap. In fact, high-end department stores carry the same stuff and charge triple the thrift store price. This style bible hack guarantees both quality and quantity.
A Functional Tennis Shoe, Casual Shoe & Sandal
The first thing most prospective college students experience about college is the amount of walking. But campus tours and orientation only give you a glimpse into how much walking you'll actually do on your college campus.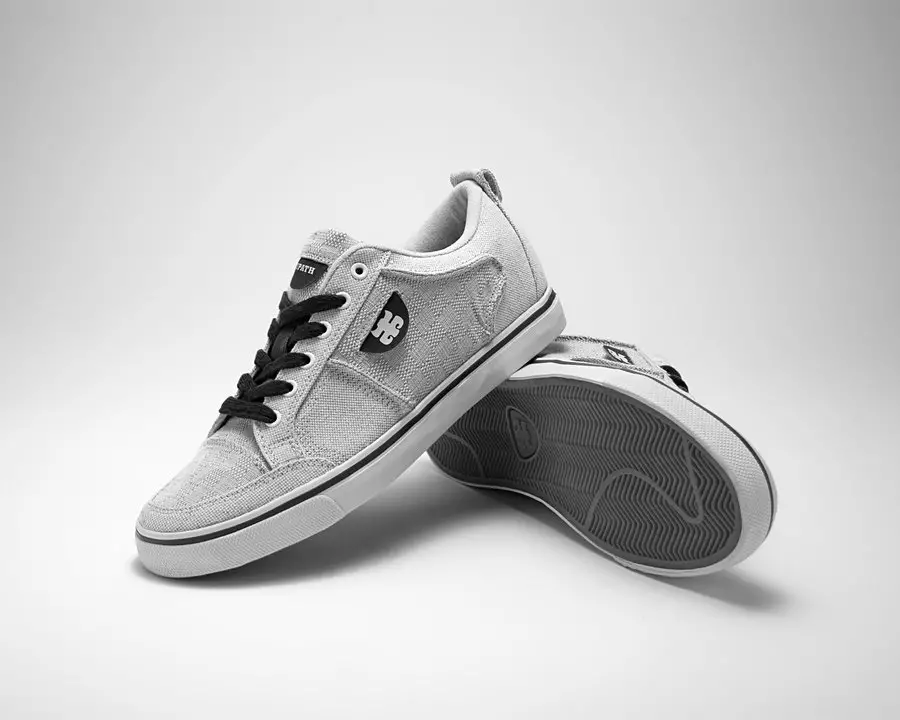 Comfortable shoes that express your personal style are the best way to make it from your dorm to Spanish without being uncomfortable and looking sloppy.
New Balance is a great brand for tennis shoes, Sperry's are great if you're feeling preppy and the infamous Birkenstock works for spring and summer. And even if you're late to Spanish, your feet will look good!
At Least One Suit or Skirtsuit
Purchasing at least one blue, grey or black suit will ensure that you're prepared for any meeting or campus job fair. Most college students become so used to the relaxed environment of college that they're unprepared for events that call for professional attire.
For instance, many professional student organizations call for business professional attire for panel discussions or even admission into the organization itself. Also, some entry-level student success courses require that students attend mock interviews and other career prep activities. College is already full of unpredictables, but you can prepare for this one.
Sunnies
Aside from eating your carrots, purchasing a quality pair of sunglasses is the next best thing you can do to protect your eyes and give you a stylistic edge. The last thing you want to do is have your hand over your eyes, trying to protect them from the sun all day.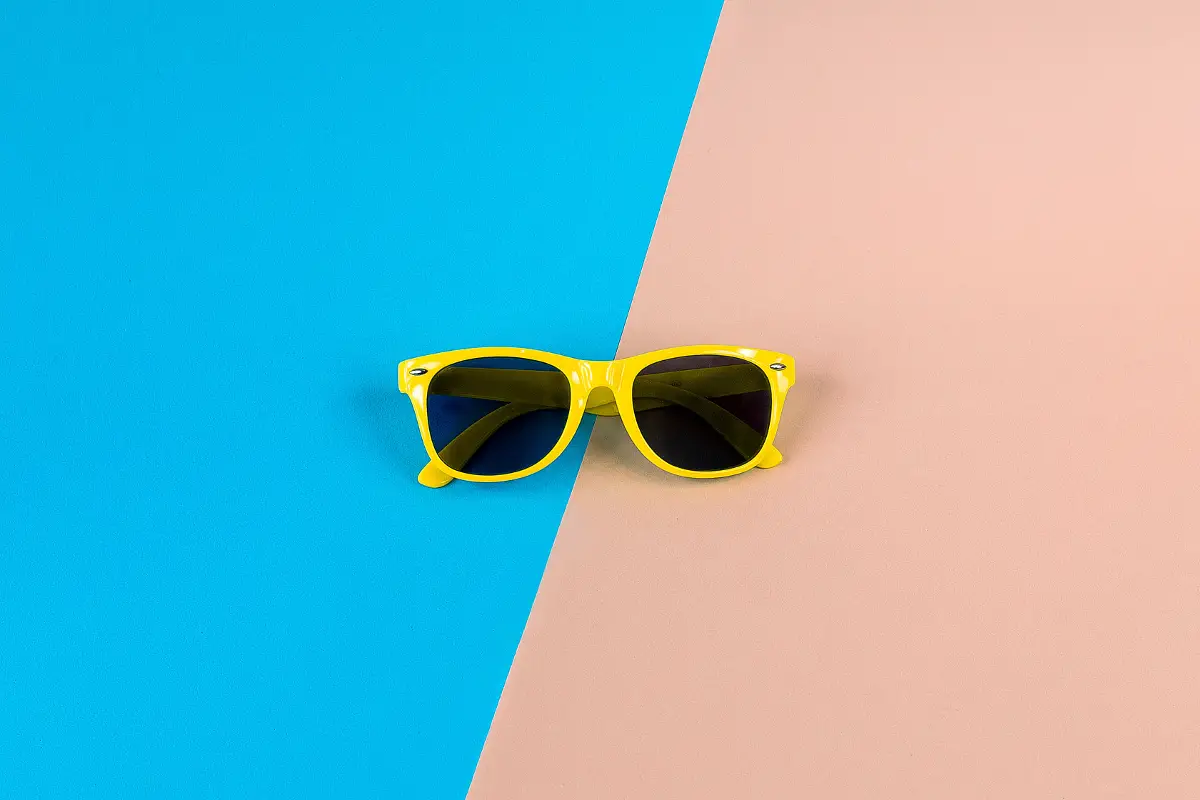 So if you don't want to wear a hat, pick up a pair of sunnies that do the job and fit your personality. If you're a classic man, a black pair of Ray Bans or Oakley's are your go-to shades. Sassy sorority girls might consider Le Specs for a mirrored aviator or cat-eye.
Hoodies, Cardigans, All That
If you didn't learn this in high school, know that a solid hoodie goes a long way. From study sessions to late night runs to Walmart, a nice, neutral-colored hoodie will provide comfort.
They're also extremely versatile, as you can pretty much wear one during any season of the year, though they're especially useful in the fall. For the winter, nothing keeps you warm like a quality cardigan, and never turn away from an oversized sweater with chinos and boots if you're looking to stay both insulated and stylish.
When looking for these cold-weather must-have, most thrift stores, major retailers and sites like Insight Clothing will offer rack after rack of inventory.
Joggers & Jeans for Days
Joggers and jeans are two key elements in a college student's style bible for a few reasons.
Joggers are fashionable and comfortable by nature. Guys and girls alike wear them because of their versatility in color and material. They're actually a great substitute to the old, faithful grey sweatpants that everyone wears as well.
Jeans, on the other hand, are good for a casual and business casual setting. A solid dark blue or light wash pair of jeans are essential to anyone's wardrobe. They can be worn with a t-shirt or a blazer and button down. Both pants allow you to switch it up however and whenever you'd like.
A Flannel or Four
Just about anyone can wear a flannel. They come in multiple colors and patterns and are great for the pre-fall season when the weather starts to get chilly but you still do not want to pull out your chunky parka.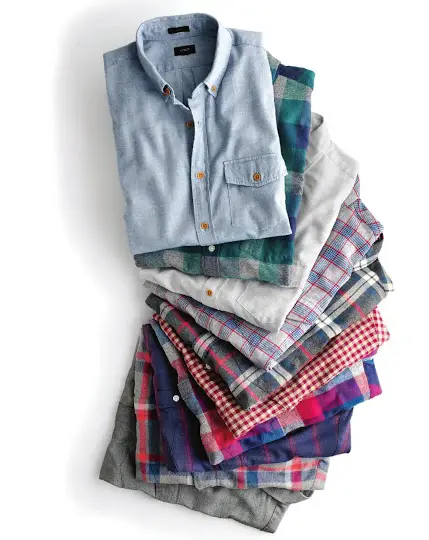 A flannel can help you achieve various looks with one single item, which simply fits perfectly into the already tight budget of college students. They can be worn alone, in layers or even around your waist to bring up whichever image you desire: a skater, hippy or a frat.
Where to Buy This Stuff
Most of the items in this style bible can be found in your local mall. Typical stores include Old Navy, Target, Abercrombie & Fitch, among others.
However, the more fashion-forward retail stores such as Zara and H&M will often carry the most trendy style with affordable prices. Dressing well in college doesn't have to expensive, you simply have to know how to shop.
When shopping for your college wardrobe, always keep comfort, function and versatility in mind. No need to go overboard and this style bible is a great way to start.