The Feast of Saint Patrick, more commonly known as St. Patrick's Day, is right around the corner. Celebrated on March 17, it's a day associated with dancing leprechauns, four-leaf clovers and glistening pots of golden coins at the end of rainbows. The holiday is designed to honor the patron saint of Ireland, Patrick, who increased the popularity of the Christian religion within the country.
For college students, though, St. Patrick's Day provides an opportunity to unwind from busy life. Many students are knee-deep into the semester; there seems to be no end in sight from the lengthy days and long nights of studying.
So, to combat the stress of what can feel like endless schoolwork, students should take full advantage of this exciting holiday that sits in the long, dull month of March. Here are 10 ways to celebrate St. Patrick's Day that are perfect for college students.
1. Dorm Door Decorating
Decorate your dorm room or apartment door! Prior to the big day, make sure to head to the nearest craft store to purchase St. Patrick's Day themed decorations. Get creative: Cut out construction paper four-leaf clovers, buy some green tinsel garland to hang or even make a rainbow out of colored post-it notes.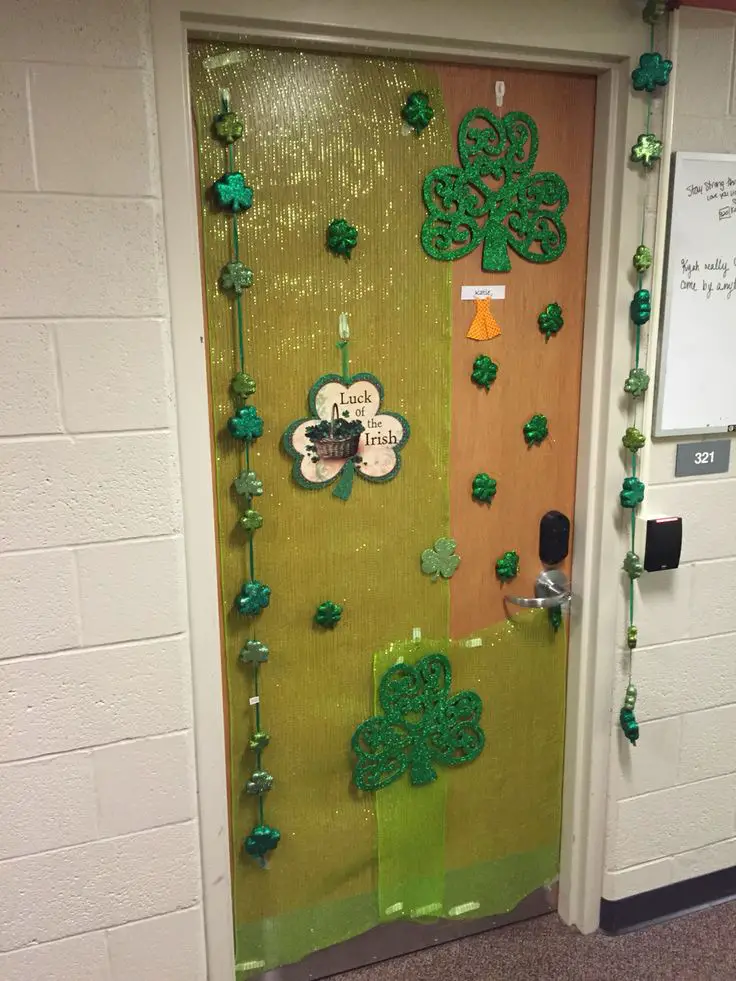 If you're feeling extra excited, add a bucket filled with chocolate gold coins outside the door to share with your floor mates or neighbors. You can even use clever St. Patrick's Day sayings, such as "Keep Calm and Shamrock On."
2. Create an Irish-Themed Music Playlist
There's no better way to hype up the St. Patrick's Day festivities than through an Irish-themed music playlist. Add popular tunes such as "Galway Girl" and "Nancy Mulligan," both by pop artist Ed Sheeran.
Of course, one can't forget to include the actual Irish folk tunes. "An Irish Pub Song" by The Rumjacks, "The Irish Rover" by The Dubliners & The Pogues and "Whiskey in a Jar" by the Dubliners are just a few folk tunes you should be sure to add.
3. Breakfast: Four-Leaf Clover Pancakes
To kick off the early morning of St. Patrick's Day the right way, press your luck with a stack of holiday-themed pancakes. For a terrific twist on this typical breakfast delicacy, add some green food coloring to your favorite pancake mix.
If you are feeling extra motivated, you can attempt to shape the batter into a four-leaf clover. Add some Lucky Charms cereal atop your stack, a dollop of maple syrup and dig in!
4. Get a Shamrock Shake
Spice up your St. Patrick's Day with a stop at McDonald's for a flavorful Shamrock Shake, or even Starbucks for a Shamrock Frappuccino. These mint brews are delicious and will perfectly complement the four-leaf clover pancakes. 
5. Attend a St. Patrick's Day Parade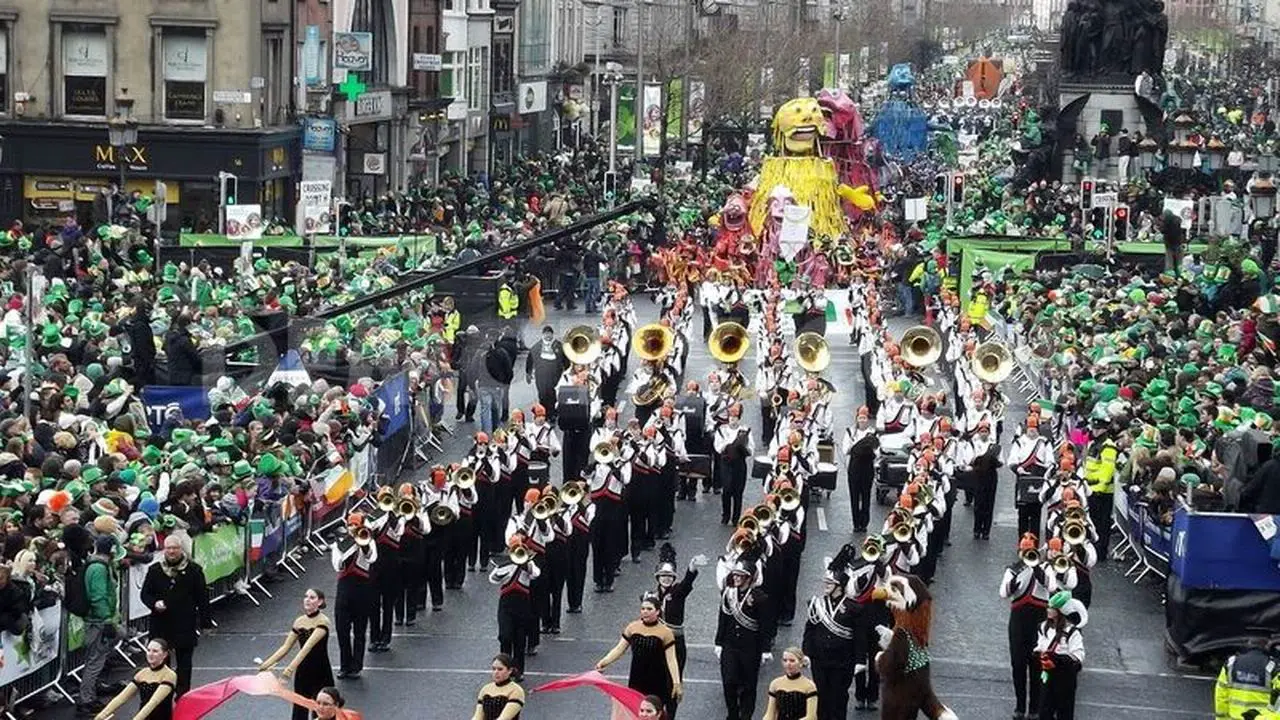 Going to a parade is a must, and lucky for you, most major cities around the country hold St. Patrick's Day parades. If your college is located in a major city, you're set. If not, grab some friends, throw on some green garb and carpool to the nearest major city to attend the parade.
The atmosphere at St. Patrick's Day parades is incredible. They tend to feature local dance groups and marching bands, and in particular for St. Patrick's Day, Irish Dancing troupes. Food and drinks including beer and bratwurst are typically provided at different stops along the parade route. Most cities also host a "fun run" prior to the parade.
6. Participate in a Pub Crawl
College students are notorious for spending their weeknights out on the town with friends. Turn this up a notch on St. Patrick's Day by participating in a pub crawl with all your best college buddies. Don't forget to include an Irish Pub in the mix and make sure to purchase some Guinness, an Irish originated beer (if you're of age of course).
7. Watch Disney's "Luck of the Irish"
Most college students are familiar with the 2001 Disney Channel Original Movie "Luck of the Irish." The movie centers on a basketball-playing teen by the name of Ryan who is forced to fight for a golden charm that will prevent his family from being controlled by a leprechaun.
The premise might seem ridiculous, but the classic movie is a great way to spend the holiday, especially if you don't want to involve yourself in the craziness of the pub and parade scenes.
8. Learn Some Irish Dialect
Add some Irish dialect to your St. Patrick's Day to sound like a true paddy. Included are a few marvelous words to implement. Use "craic" to say that you are having a wonderful time at the pub. Ask for a "pint of Gat" at the pub to indicate that you would like a Guinness. Exclaim, "Slainte!" to clink glasses with a fellow in the pub, and later on in the evening, you can proclaim that you are "wrecked," or tired from a long night out.
9. Face-Paint the Irish Flag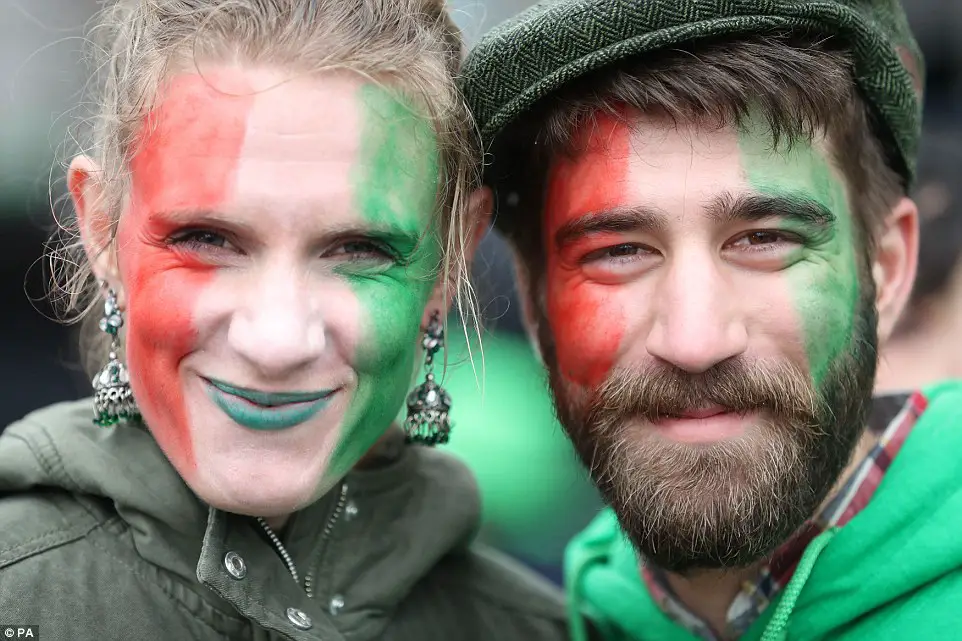 If you want to go overboard with the celebration of St. Patrick, stand out by painting your face with the colors of the Irish flag. Purchase some green, white and orange face paint, then separate your face into three distinct sections and paint, from left to right, green, white and orange.
10. Enjoy a Traditional Irish Dinner
Finish your long day of Irish jigging with a warm and traditional Irish dinner: corned beef and cabbage. This meal originated when the Irish immigrated to the U.S. in the 1700s.
It offered a cheaper alternative for the Irish working class from the pork and potato dinner that had been enjoyed back in Ireland. Add a side of Irish Soda Bread and some Shepherd's Pie Potato Bowls to complete the appetizing meal.
Don't miss out on the celebration of St. Patrick's Day on March 17. These activities will ensure a well-remembered and treasured St. Patrick's for any college student. After all, this might be the only time in the month of March to relax and celebrate amongst the business and stresses of college.