Me and My Expanded Worldview
Three very serious and very important lessons I learned while studying abroad in Spain.
By Sofia Rivera, Simmons College
---
It's been 254 days since I boarded a plane at Boston Logan Airport and flew to Madrid, Spain, and now just 12 days remain until I take the reverse of the same flight.
I didn't do that math by the way— I have a countdown app for that.
Having nearly arrived at the end of my year abroad, I'm filled with a lot of different emotions. Nostalgia for the bars, bookstores, side streets and the strangers-turned-friends, some whom I said bye to months ago and some just a few hours ago.  A bittersweet realization that the nameless friends I see most days in the metro, the cafes I frequent and the markets I shop at will cease to be a part of my daily scenery. And among all that, an ache for my friends and family at home, my queen-sized bed with a dozen pillows too many for one person, and a place where I can go into Dunkin' Donuts, ask for a 'medium regular' and have it mean something.
So in my period of not-yet-coming and not-quite-going and the spirit of being *introspective* during study abroad, I've decided to look back at some of my most cultural and sophisticated experiences overseas to see what I've learned.
Taxi Driver Trouble
My roommate and I had to be at our school to catch a bus to Granada, Spain, at nine in the morning. We were embracing the lax Spanish lifestyle a little too heartily and running late, so we hailed a taxi—the time is 8:50am. The drive should take eight minutes, max, and since Spanish taxis speed like a bat out of hell we knew* we'd make it.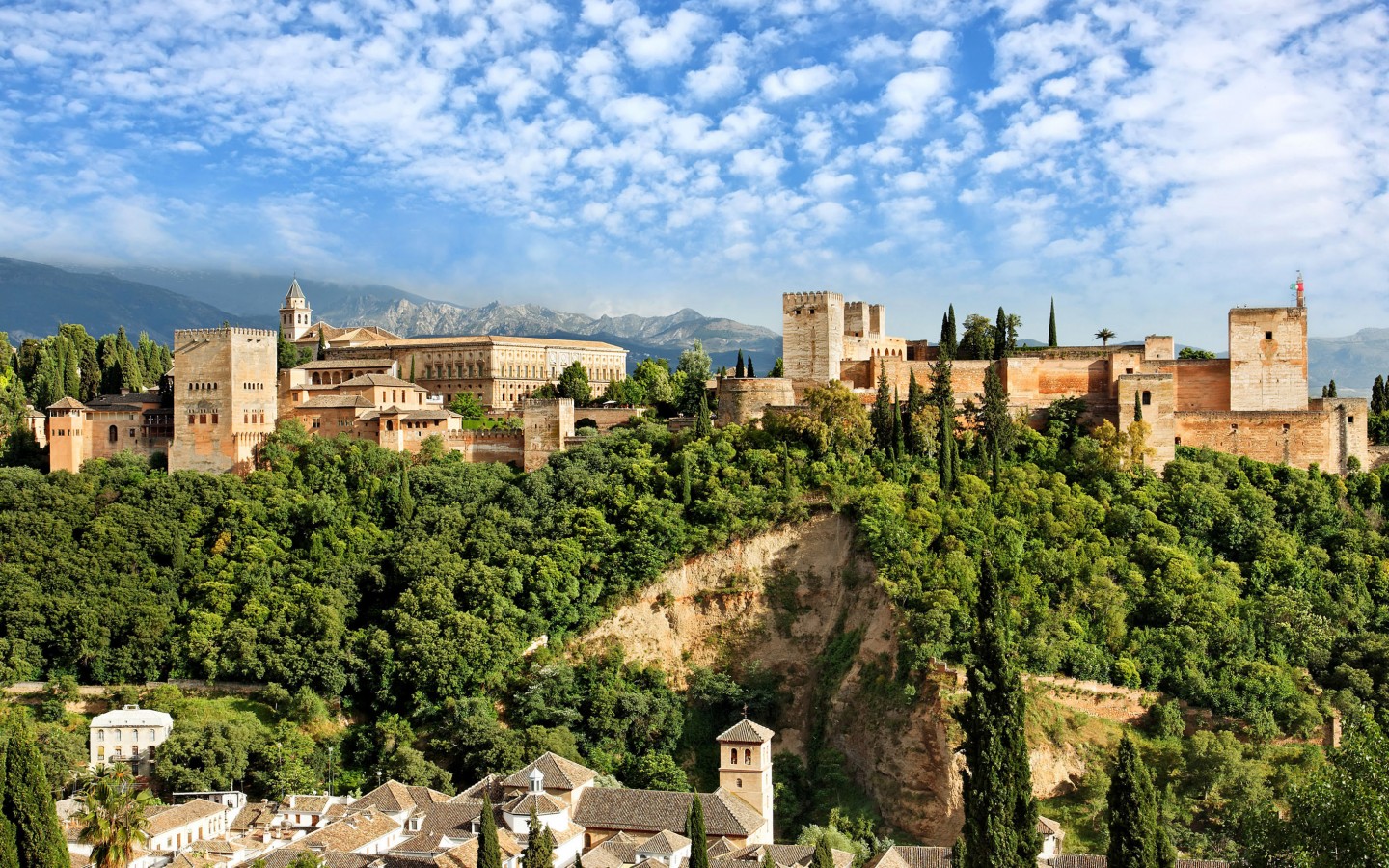 Eight minutes into the taxi ride the old man driving pulls out this tiny book of ancient road maps, and puzzlingly, starts to look at it. A minute later he pulls over to get a better look at this doll-sized map, which looks so old that he must have stolen from a museum. At this point I look up the directions on my phone and offer my modern map to him. He pushes it away, saying, "No veo" (I don't see), which is a disturbing thing for anyone driving a car to say. I try verbally telling him which way to go, but he is apparently also hard of hearing.
Needless to say, we roll up to the school long after our bus has left.
Never a morning person, I say, "Let's go back to bed." My roommate, a rational person, says, "Maybe we can still buy tickets and meet everyone there." As a Leo they say I'm notoriously stubborn (I am not), but for some reason I listen to her. We find someone else who missed the bus, buy cheap tickets and arrive in Granada just a few hours after everyone else. On that trip I sipped Moroccan mint tea, walked through the breathtaking fortress in ruins, La Alhambra, got a massage at an Arab bathhouse and met some of my best friends.
*We were wrong
Lesson:
If you ever get into a taxi and your driver pulls out a very old, very tiny map like some "National Treasure" Nick Cage wannabe, get out of that taxi. Also, if anyone driving the car in which you are a passenger says "I can't see" or anything similar, get the fuck out of that car.
YouTube Famous
It was a beautiful, sunny afternoon, so some of my friends and I headed to Retiro, a popular park and oasis in the middle of the city. We had just finished a picnic brunch and were still lounging in the grass when a group of four guys approached and asked if they could perform a dance routine for us.
Slightly confused but excited for a free show, we said yes, and so ensued the weirdest and worst dance ever.
One of my friends almost immediately burst into laughter, but terrified of being rude and crushing their dancing dreams I tried to hold it back—until the dance came to an accidental finale when they tried to climb on top of each other and all fell.
Horrified, laughing and suffering from major second-hand embarrassment, we waited for them say something until finally one of the guys pointed at a tree where there was a SNEAKY HIDDEN MAN with a camera filming a hidden camera prank video.
Obviously my friends and I all think it's hilarious because something about the "you had to have been there" quality of inside jokes makes them all the better, plus it helps us remember a specific day at Retiro among the many. Why anyone else would think the video is funny enough to watch I'm not sure, but amazingly it has over 60 thousand views. Am I YouTube famous?? Who's to say. (But yes, yes I am).
Lesson:
Literally always assume you are being punked. Also, I am a natural in front of the hidden camera. Watch out for my YouTube series, "The Sofia Show," which is basically like "The Truman Show" except I know I'm being filmed…until eventually I forget about the hidden cameras and lose all sense of reality. What's real life and what's the show? What's the moral of this story??
When Life Doesn't Give You Lemons, Steal a Pineapple
So goes the classic adage, right? Never one to disobey anonymous sayings, my friends and I noticed a particularly attractive display of pineapples while out for froyo one afternoon.
Delirious after a week of final exams and papers we conjured the idea to take a pineapple, jokingly at first, and then my friend who will remain nameless (I've watched a lot of "Locked up Abroad," not gonna take the chance of blowing her cover) calmly and amazingly picked up the full-grown pineapple (we're not talking about a baby pineapple, here) and walked out the door.
We then remembered the second half of that old saying: When you steal a pineapple, you give it the time of its life.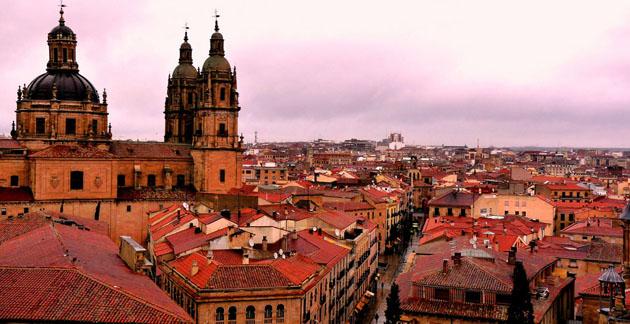 We uncleverly nicknamed the spiky fruit 'Piña,' Spanish for pineapple. We took Piña to dinner, gave it its own bar stool and cheers'd it (not with piña coladas, we're not monsters). We took our fruity pal out for a photoshoot—among street art, perched on a motorcycle, with any stranger who would let us take a picture. We took Piña bar hopping and after being briefly kidnapped it was recovered and against all odds made it home.
A couple days later we realized Piña was getting a little ripe and it was time to say adios—the classiest way to do so, we decided, was to go back to the froyo store after closing time and leave it outside their door with a thank-you note. It was the perfect plan, but alas never came to fruition. We ended up in a different part of the city with a ripening Piña and since it was one of my friend's last nights, not enough time to reschedule.
Unabsurdly, one of the countless men who walk around selling crappy beer from a cart tried to get us to buy a beer (we said no), and then absurdly, the man pointed to our pineapple and said, "La piña?" He offered to buy it for a euro. We burst into laughter then said, "It's not for sale!" Because pineapple juice runs thicker than water and Piña had become one of us, inanimate or not.
Ten minutes later, we realized we didn't want to carry the pineapple around any more and also were broke enough that a euro profit didn't sound too shabby. We miraculously found the same beer vendor who was still very interested in our Piña and negotiated up to 1.50. He put the pineapple in his cart and as he walked away with the best Piña there ever was, we began to question our morality.
Lesson:
If you are ever so fortunate for life to give you a pineapple (or even if you have to forcefully take it), don't sell it to a sketchy beer vendor because you'll probably always regret it and feel weirdly like you've sold your soul. Also, pineapples are a very hot commodity.*
*In nighttime Madrid.