Almost all college students are familiar with the Common Application, an online platform that allows high schoolers to submit a personal statement, as well as their personal information, to hundreds of colleges across the U.S. The Common App has made applying to college easier than ever, and other companies are using this universal application approach to help college students find internships more easily.
Two websites in particular stand out as leaders in the universal internship application process: Scouted and Jopwell.
Scouted focuses on connecting applicants to start-ups. Start-ups have a unique, small-community culture, and applicants may prefer a small company to a large one. Working with a small company gives applicants experience with a number of tasks. An intern should be prepared to complete several jobs, from entering numbers in a spreadsheet to pitching ideas for a new marketing campaign.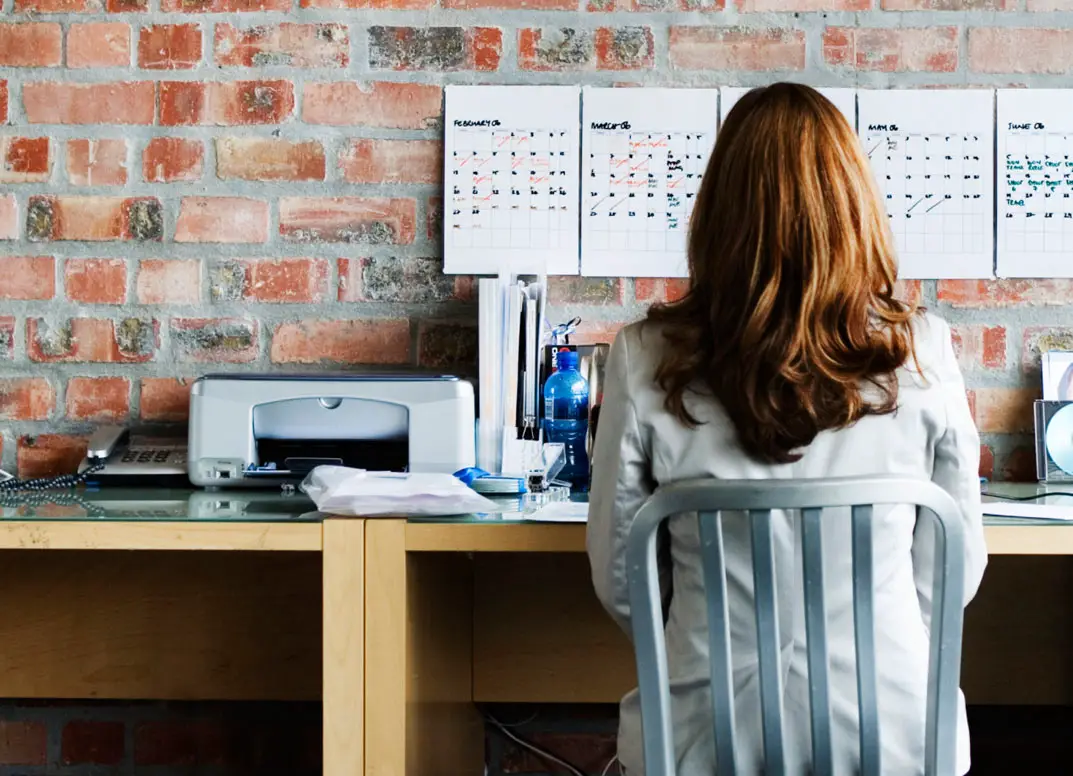 Scouted connects applicants to start-ups that might otherwise be difficult to find; Jopwell, on the other hand, offers access to larger, more established companies. While Scouted may present applicants with a single, multidisciplinary intern role, Jopwell's relation with large companies gives applicants access to multiple, specialized roles.
The Approach
Applying to jobs through universal application sites like Scouted and Jopwell is fairly simple.
Scouted's approach is quite unique. Aside from sending in a resume, applicants have two rounds of initial "interviews." The first-round interview entails sending in written responses to three questions or sending in two written and video response to the questions.
This approach allows applicants of different strengths to shine. Some students may be more comfortable with their written skills, while others who enjoy in-person interviews might opt for the video response.
After passing the first-round interview, however, all applicants then record a video response to a question. This allows applicants to have their voice heard before the actual interview takes place, perhaps making the process more personal.
Applicants who complete the second-round interview move on to the exciting part: matching with companies. Every three weeks or so, Scouted presents what it calls "batches." A batch is Scouted's latest roundup of potential internships. Once a batch is available for view on an applicant's dashboard, applicants can "opt in" for consideration before being notified of whether they've reached the final round of interviews.
Jopwell, on the other hand, allows students to create a profile that potential employers can see, but the website requires that students search and act themselves. An applicant who doesn't take action will simply exist in the Jopwell community, a sort of internship purgatory, but may very well never receive an offer. The site requires applicants to be active on the site.
Replacing the Career Center
The idea of sending in a video interview question might be confidence-boosting for some but a bit nerve-racking for others.
Luckily, Scouted's website offers unlimited practice rounds before attempting the mandatory video question. Applicants can hear how they sound, and see how they look on camera before sending in their round two response.
This is only one of the perks of using sites like Jopwell and Scouted; both sites offer services that a campus career center might offer.
Jopwell also sends out regular emails to users with helpful articles, like "An Introvert's Guide to the Job Search."
Not only does Jopwell give applicants access to jobs, it also gives them tips to thrive while using the site.
Like Jopwell, Scouted sends out the occasional email, but most of its support comes in other forms, such as guides on how to ace an interview or to how to find housing in New York City. Applicants using Scouted can even schedule a call with a team member to discuss their application.
Aside from tangible resources that the two sites offer, going through the application process with Scouted and Jopwell is itself a huge help.
Even if a student doesn't intern with the companies they interview with, it never hurts to have an extra interview to prepare for future interviews. Practice does make perfect.
If the first interview isn't great, more companies and more interviews are easily accessible.
The Future of the Internship Search
One problem of using sites like Scouted or Jopwell is the aspect of simply being a number. How personal is an application sent in through a common application website? Sometimes, the simple gesture of emailing a representative, though nerve-racking, gives a personal touch to an application. It's often the first point of contact for many applicants.
This question begs another one: How personal is the job application process anyway? A big company will always be a big company, and applicants will always be numbers filtered through a system.
However, many college students seeking employment don't know how to navigate the job search, often asking, "Where do I even find internships?" Sites like Scouted and Jopwell make it extremely easy.
Universal applications make large companies accessible; Facebook is literally at your fingertips. Scouring websites of companies for job opportunities could very well become something of the past.
All the options applicants could want appear on their dashboard.
Recent coverage of Scouted in the "Financial Times" is perhaps a sign of its success, but how feasible is it that sites similar to it could completely reshape the internship search process?
These websites are still competing with the traditional college job search engine. Colleges still have websites that allow students to search for jobs and internships with employers that are specifically interested in the college's students.
Sometimes none of the companies offered with Scouted or Jopwell seem like the right fit, so it's still possible to turn to the old search engine, or to the intimidating depths of the web.