Some politicians, frustrated by immigrants crossing the border to the United States, have reacted by attempting to change laws protecting citizens who were brought to the country as children. As a result, the recent attempts to adjust the financial benefits that students are eligible for, as well as their citizenship status, have left students uncertain about their futures.
On April 1, in response to immigrants crossing the border, President Trump tweeted in capital letters "NO MORE DACA DEAL!" He told reporters that he believes people are crossing the border to take advantage of DACA.
"Stop the big drug and people flows, or I will stop their cash cow, NAFTA. NEED WALL!" he said. Since Trump has taken office, "Border Security and Immigration Enforcement Improvements" and "Enhancing Public Safety in the Interior of the United States," both executive orders aimed at curbing immigration and borne of the president's concerns about immigrants' influence on America, have been passed.
In turn, the hostile political climate and the resulting backlash against immigrants crossing the U.S.-Mexico border could result in several changes to North American university policies, each of which would make it more difficult for DACA students to pursue higher education in the United States.
DACA students' education is threatened by the possibility that their "documented" status could disappear, as well as the possibility that their in-state tuition could be reduced, even if their citizenship status is preserved. Although Plyler vs. Doe (1982) provides some protection for undocumented students pursuing higher education, there are few benefits. The ruling primarily focuses on education for undocumented students pursuing primary and high school education.
Some state regulations make the limited protection of the Plyler vs. Doe ruling difficult to take advantage of for those who are able to take classes in the U.S. Arizona, Georgia and Indiana legislatures have specifically prohibited undocumented students from receiving in-state tuition rates and although these students are allowed to attend school in those states, the cost makes doing so difficult. For instance, according to the National Conference of State Legislatures, many states, including Arizona, do not provide in-state tuition to undocumented students. In fact, only 18 of the 50 states have legislation that explicitly allows illegal immigrants to pay in-state tuition.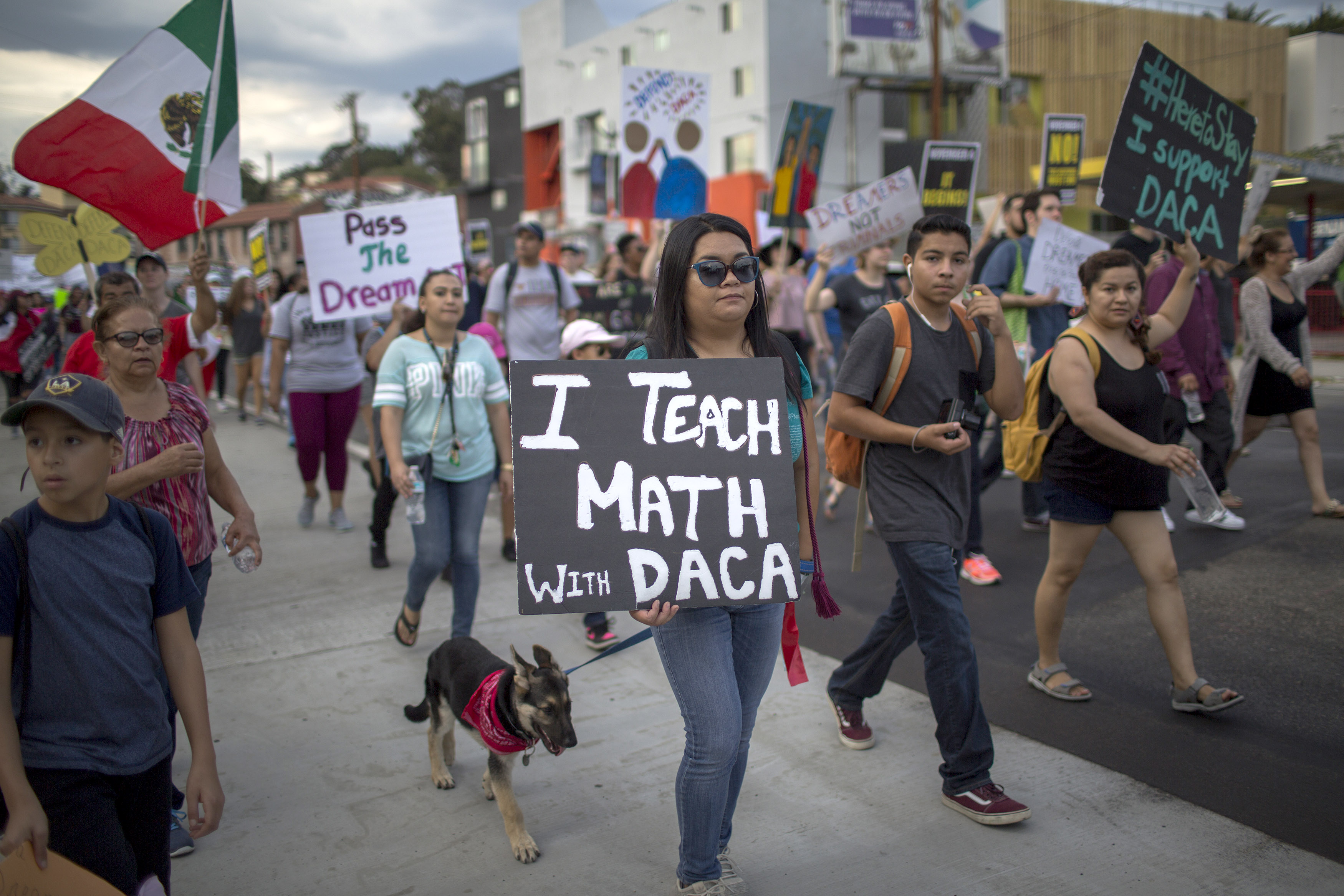 According to the College Board, approximately 65,000 undocumented students attend college each year. If DACA students' citizenship status does change, they would then fit the description of international students or undocumented students at some universities, a change in nomenclature that has significant ramifications on their higher-education experience and the cost.
The Supreme Court debates about the constitutionality of DACA, as well as the price of tuition for DACA students, which are currently ongoing, will severely affect students' ability to continue their studies. In Arizona, a June 2017 State of Appeals ruling found that DACA students do not fit the requirements for in-state tuition. On April 1, appeals to this ruling were heard.
A change to the tuition laws for DACA students would mean some students would need to stop their studies and work, looking for a way to fund their education. One student, Jocelyn Lopez, is concerned about how she will continue her education if the laws are changed. According to the AP, Lopez would have a tuition bill of over $30,000 for each year of school. She told reporters it would be impossible for her family to pay the bill.
Lopez's bill would be more than half the nation's average income, according to the most recent data posted by the Social Security Administration (2016). According to the SSA, the average household salary in America was $48,642.15.
Data posted by the National Census Bureau suggests that the $30,000 tuition bill would be anywhere between 50 – 60 percent of the average household income of Arizona. According to the Bureau's most recent post (2016), the average household income in Arizona lies between $50,000 to $59,999.
Although there are resources for DACA students looking for ways to combat the potential costs, the lack of financial resources will still be an issue for some families. However, the financial struggles students face are already recognized by organizations in the U.S.
This year, a new $20 million program was instituted at Southern New Hampshire University to help online, low-income DACA students pursue their dreams. The Shapiro Foundation and Dream U.S. made the scholarship possible, recognizing the financial struggles DACA students face.
Over the last decade, online help lists have emerged by Best Colleges, College Greenlight and TOPS Colleges Success Programs for colleges that are DACA friendly or will assist undocumented students. However, these resources are limiting for students who would like the same access to education that United States citizens receive.
The current debate about the constitutionality of DACA will affect students' education as well, and students' potential work opportunities in their fields of interest.
Although some schools have decided to partner with universities in Mexico and have made plans in the event that students are deported, deportation would still affect the course of students' studies. For instance, in a statement from Linda Schott, the president of Southern Oregon University (SOU), the school reiterated that it had cultivated a five-year relationship with Universidad de Guanajuato and, should DACA be rescinded, SOU would work in tandem with their sister university to minimize the disruption to the students' academics.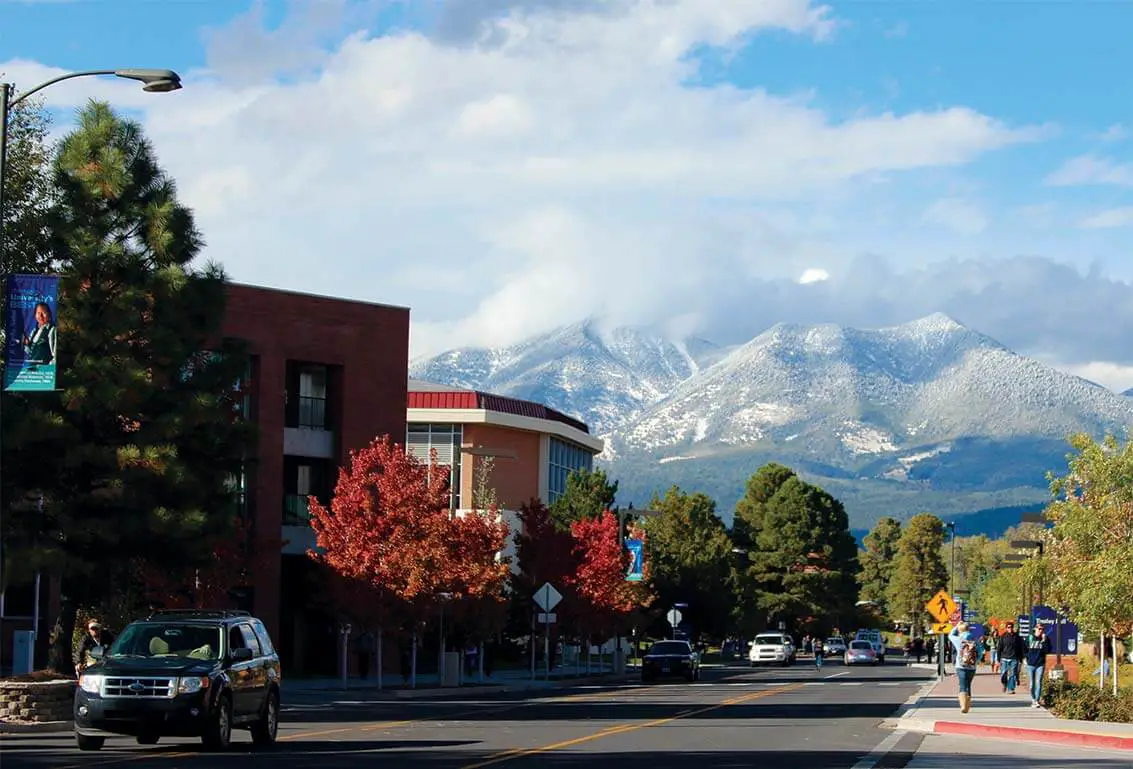 Jacob Eavis, the assistant director for international admissions and recruitment for Northern Arizona University, says international students face several barriers but continue to pursue American education programs because of their value to global job markets.
"I think it really is a testament to the prestige that higher education at an American university still holds … even today, they're still seeking it out from countries all over the world," says Eavis.
He explained that despite the controversy with DACA status and immigration over the last year, international students have continued to come to the United States and the department has seen enrollment increase rather than drop. He explained that the value of American education, as well as the English language (used on engineering and other scientific fields), is something that employers value.
"Even as the world has globalized and kind of shrunk in a lot of ways, the companies where international students are working still see it as a value-added proposition to have a U.S. education," says Eavis. " … It's what employers are looking for, and because of that they're still seeing that it's a beneficial proposition to take the time and spend the money to come here."
Eavis's advice to DACA students is to continue to pursue their educational goals despite the challenges. He says all of the students he works with have challenges as they file paperwork and work with the government. For international students, they must engage with the government agencies at home, the federal government and the university.
"My personal recommendation is always to just be persistent. It seems daunting, but the outcome is still much better. It's much better than not doing anything or giving up," says Eavis. " … For international students to pick up their lives and come here for four to six years and then return home and try to reenter the market, it's not an easy proposition, socially speaking."
He says this advice is the same advice he would give any student, to pursue educational goals and to be persistent, something that all students, but especially DACA students, will need to do in order to make their educational goals a reality.