Step into Dr. Donald Milton's research lab — you might be able to help him fight the flu. This year's particularly lethal flu season is just one of the many reasons the University of Maryland, College Park professor undertook the laborious task of understanding the flu and how it spreads — and he's doing it with the Gesundheit machine.
Milton is a professor of environmental health at College Park's School of Public Health, as well as a professor of internal medicine at the University of Maryland School of Medicine. Recently, Milton and fellow researchers published a study in the "Proceedings of the National Academy of Sciences" that supports the theory that merely breathing can spread the flu.
In November 2017, Milton and his research team began the "C.A.T.C.H. the Virus Study" to find out what exactly it is that makes college campuses so contagious. They hoped that by doing so, the team could create ways to change ventilation in buildings to keep the flu and other infectious viruses and diseases from spreading. The Gesundheit machine, a "Rube-Goldberg-like contraption," helps Milton and his team do just that.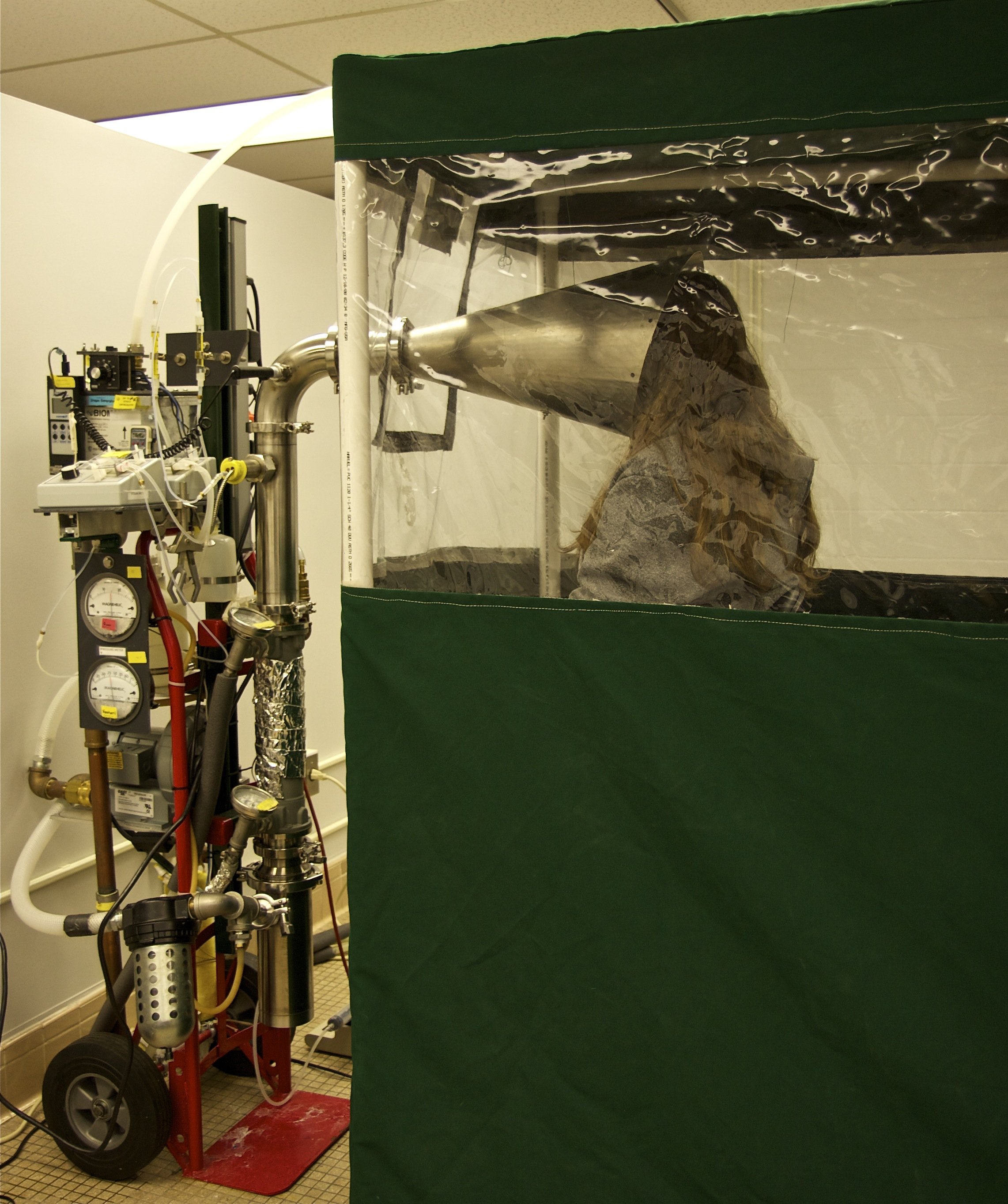 After interviewing volunteers around campus, Milton and team invited the approved participants into the lab, where they sat inside the Gesundheit machine for 30 minutes. Inside the machine, subjects breathe into a silver cone-like instrument that collects droplets from their breath containing any respective viruses.
After, research assistants asked for a list of people the subject has closely interacted with to see how infections spread between individuals. If anyone on the list gets sick, scientists will collect samples and "deep sequence the genetic code of the agent to see if it was really…the same thing," or completely new, according to WAMU, a public radio program that services the Washington, D.C., area and is owned by American University.
Milton knows trying to understand the spread of viruses is a tricky feat, so he and his fellow researchers measure the environment in the rooms, contact, biomarkers from blood and what subjects shed into the air. Studying the virus from different angles allows the team to connect relevant aspects to achieve optimal understanding.
This data also allows them to create spaces almost impossible for infections to spread — Milton uses "upper room UV to sanitize the air in the rooms" subjects come in so no one gets sick. No one on Milton's research team got sick last year.
Such information will help the team understand how to construct better ventilation systems to make it harder for viruses and diseases to spread, information they can pass on to other universities and establishments.