Seeking a career path can be difficult for young college students, especially if they're wasting all their time to play video games. As it turns out, there are actually many opportunities for students to make videos games a significant part of their lives.
In fact, universities throughout the United States have been offering esports scholarships for talented players to come and play video games for their varsity teams. These forms of financial aid not only seek to help those gifted individuals achieve their own success but also, inadvertently, to benefit the entire competitive gaming community as a whole.
Popular games for these programs are Blizzard's "Overwatch" and Riot Games' "League of Legends." Each is highly competitive and is dedicated to the PC platform when played professionally or in collegiate circuits. Because there is a substantial number of parts that go into making a PC, it's easy for these students to find companies that will sponsor them after their careers as students if they so choose.
Stephens College is one school that is seeking to directly benefit the diversification of the competitive gaming scene. Their scholarship, titled the Stephens College esports Scholarship for Women, offers skilled players an opportunity to play at the school and in the National Association of Collegiate eSports.
With over 50 schools in the NACE, Stephens stands out with its overwhelming message to make the esports scene a healthier and safer space for women to compete. The gaming world certainly has its accounts of sexual harassment, and the eSports part of that world is unfortunately no different.
For instance, last year, the "Overwatch" team called The San Francisco Shock fired their manager, Max Bateman, due to sexual harassment allegations. Luckily, the NACE reduces instances of harassment with their program, which largely benefits women in the gaming realm.
In an interview with ESPN, Stephens College's president, Diane Lynch, says, "It's time for a women's institution and women's culture to stand up and say, 'We can do this, and we expect to be treated with civility, and we expect the competition will be about talent rather than anything else.'" Lynch's tone makes it clear that the Stephens College administration is serious about creating a better community for all competitive gamers.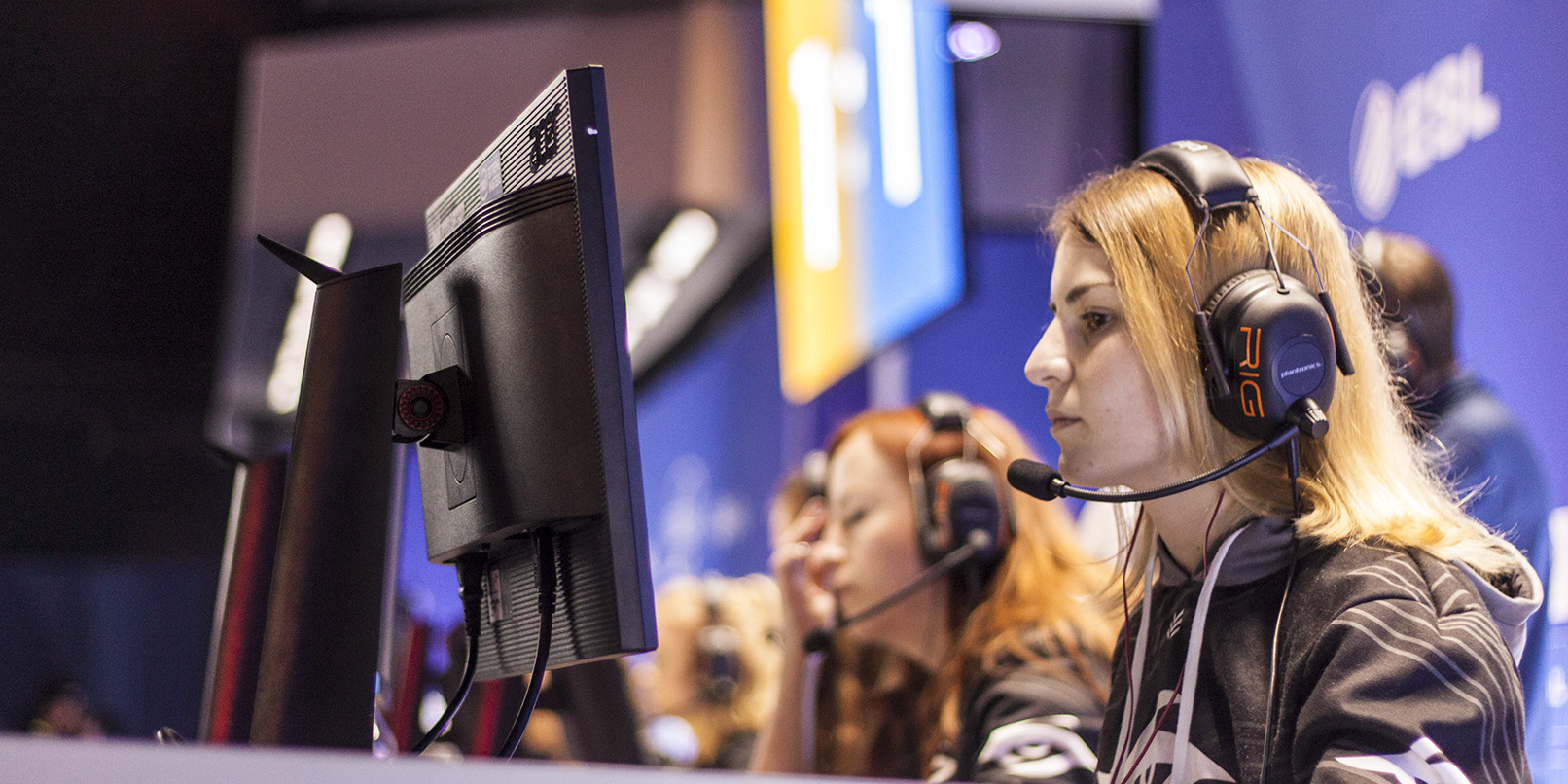 Michael Brooks, the administrator of the NACE, told ESPN that even though they accept co-ed and all-women teams, the majority of their rosters consist of men. That said, if esports wants to be taken as seriously as traditional collegiate sports, then it's important that the competitive scenes for all games are as inclusive as possible. Through programs like the Stephens College esports Scholarship for Women, President Diane Lynch can help the eSports community advance one step closer to legitimizing the profession.
The esports industry is more than just "Overwatch" and "League." Though there may be more money in those two respective games, there are competitive video game circuits that don't include any PC hardware.
Those circuits belong to the fighting game community. In fact, the FGC has its own sponsorships from console manufacturers, third-party hardware manufacturers and even Cup Noodle. Unfortunately, the company that makes a soup out of sodium and noodles doesn't make quite as much money as tech giants, such as Intel or HP.
Ultimately, in order for colleges to take eSports seriously as a professional competition, the FGC needs more investment from sponsors to rise out of the financial shadows of "Overwatch" and "League." Luckily, there's one eSports scholarship that provides to the commonwealth of the entire FGC.
The FGC scholarship, which directly relates to the professional world of video games, is NYU's Evo Scholarship. Evo, short for Evolution, is a fighting game tournament held in Las Vegas every summer.
The competition is said to be the world championship of Capcom's "Street Fighter," Nintendo's "Super Smash Bros" and many other popular games in the genre. The team behind the tournament has partnered with NYU to create the Evo Scholarship. The monetary aid gives students the chance for a full-ride degree in game design, specifically fighting game design.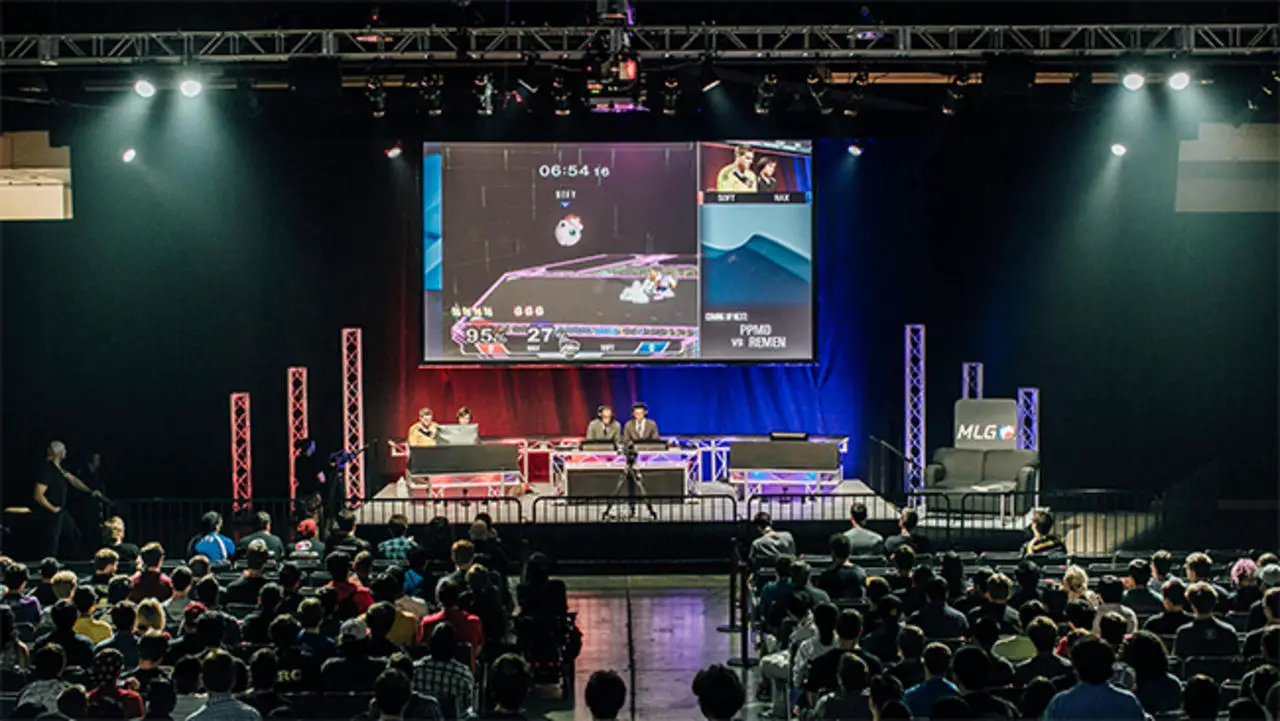 The first student to receive this scholarship was Tony Kao. In an interview with NBC New York, he says, "A lot of people have a misconception that gaming separates people, and it makes you unsocial, but I believe that it does the opposite, that it brings people together." 
The interview also reports that Kao studied the psychology behind a player's choice in their tactics within a fighting game. He understands the psychological connection that two players have while competing against one another within a game; he observed that each player exposes parts of who they are while they play, and their strengths as a player are shown with pride while their weaknesses leave them feeling vulnerable and defeated.
Kao's knowledge of the psychology behind the fighting game genre will undoubtedly help him in his career as a game designer. With that kind of approach, Kao can create games that can help players learn from their mistakes in a way that doesn't patronize them. It's clear that even without the colossal sponsorships of PC hardware manufacturers, the FGC is still getting some of the grassroots funding it needs for the long run.
Competitive gaming is at an all-time high, and it keeps expanding. From slamming quarters into a "Street Fighter II" machine down at the 7-Eleven back in the 90's to having thousands of spectators fill the Mandalay Bay arena the past two years for Evo finals, it's clear that esports aren't going anywhere soon.
Making strides in legitimizing professional gaming is incredibly difficult. Not only is the idea of esports young, but the entire industry as a whole is incredibly new as well. Through calculated and determined efforts from the likes of NYU and Stephens college, it's easy to understand that video game enthusiasts are not alone in their desire to create a better community for everyone.