I was one of ten in my high school graduating class to attend a community college instead of a four-year university after senior year. When my parents and I initially talked about me staying in my hometown for college, I was devastated. Everyone I knew was going away, living on their own and establishing their adulthood. The idea of spending the next two years in the attic bedroom of my parent's house while working at a bookstore was far from appealing.
I attended Rock Valley College in Rockford, IL from 2014 to 2016 and graduated in December 2016 with an Associate's of Arts degree and an acceptance letter to Northern Illinois University. I didn't daydream of my first two years of college living two rooms down from my school-age sisters and having to earn my rent through babysitting and chores. However, when I look back, I couldn't be happier with my decision.
While I endured endless taunts and harsh comments from my high school peers about my community college choice, I don't regret it. My time was well spent saving money and figuring out what I want to do and who I want to be. Here's the reasons why there's no doubt in my mind that community college was the right choice for me.
I saved money, made money and have no debt.
Every college student is required to take a certain amount of general education credits to fulfill their degree requirements before stepping foot in a class directly related to their major. Pre-requisites are essential but boring as shitttt, which is why I don't understand people who insist on paying thousands of dollars when they could be paying hundreds. I paid $250 for Speech 101 class at Rock Valley College when the same course at Northern Illinois University cost over $1400 with tuition and applicable fees.
The monetary benefits don't stop at tuition; Because RVC offered a diverse array of classes at various times, I was able to be a full-time student and work two part-time jobs. I worked at the college bookstore, which helped save me money on textbooks and school supplies, and worked nights and weekends at a local movie theater. The option to pay-as-you-go was a lifesaver, meaning I could pay for school and not rack up massive student loan debt, while saving money for when I move away for graduate school.
Go ahead and smirk, but I loved living at home.
In high school, the thought of living with your parents past senior year is lame, but when you're a sophomore in college, it's the shit. Seriously, a house full of groceries and no utility bills is pure heaven compared to overpriced and poorly air-conditioned dorm life. I didn't have a traditional college experience, but I don't think I missed much. Dorm life in a residence hall is expensive, and stack on a dining plan, activity fees, keg party contributions and sorority pledges…damn, where did my money go?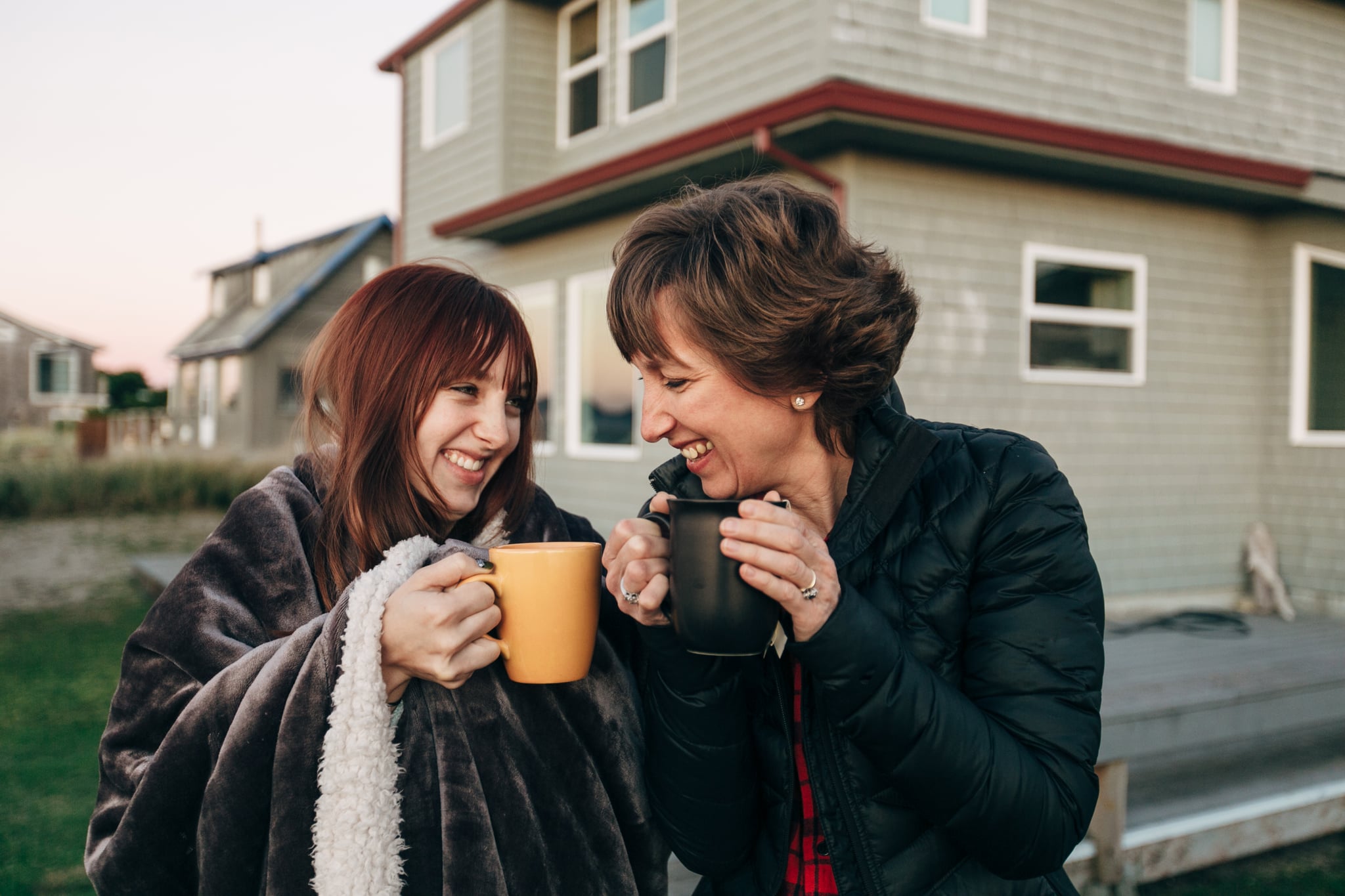 Sure, I can't throw wild house parties, but living with my parents isn't bad by any means. I enjoy home-cooked meals with my family, doing my laundry for free and having my own reserved parking space in the driveway. On a serious note, there are some nights when I really just need to talk to my mom, and lucky for me, she lives one door down.
Another perk to living at home is that I never had roommates, which meant no awkward tension or fights over dirty dishes left in the sink. I have my own bedroom and bathroom, and aside from occasionally waking up to the sound of my little sisters fighting over who gets the last Pop-Tart at 6 a.m., it was relatively peaceful.
I had time to figure out what I wanted to do.
My relaxed and flexible schedule gave me time to take classes at my own pace and study all kinds of new subjects. I was able to explore different courses without breaking the bank and wasting my money. Many students switch majors at least once in their college career or transfer to a four-year university after their Associate's degree is completed. By not burning a hole in my wallet, I was able to take a wider variety of classes and narrow my focus.
The minimal pressure of community college also allowed me to explore interests outside of the classroom. I joined the Mass Communication department and auditioned for student films. I volunteered at the job and fun fairs, working the shaved ice stand and dunk tank. I wrote for the student newspaper and helped the bookstore revamp their social media presence. The college also offered plenty of events and organizations I chose not to take advantage of but some students might find interesting, such as intermural sports or an acting troupe.
The rest of your life is a pretty daunting prospect to confront, especially when you have little to no clue how you want to spend it. I've switched majors so many times in the last two years, from Musical Theater to Film Actress to Non-Profit Management. Now, as I enter the second semester of my junior year at my four-year university, I have finally narrowed down my focus to Film Production and Production Management. I attribute my eventual success in choosing a career path to my years at RVC, which allowed me to dabble in the art areas of writing, acting and producing.
I felt like my professors cared about my education, not just my G.P.A.
Community college classes are statistically smaller than those at a larger university; I was never in a class larger than forty students. My professors took the time to check in with each student individually, which improved my grades as well as my self-confidence. I have friends from UW Madison and SIU Carbondale who complain about their three hundred student large lecture halls where they can barely hear the voice of the TA over the roar of three hundred pencils furiously scribbling notes.
I was a student, not just a test score or grade point average. I could approach my professor directly with questions and wasn't forced to communicate strictly through email. Smaller classes also bode well for good discussion among students, which lead me to develop lasting and meaningful relationships with my fellow classmates. My grades were the best they've ever been my freshman and sophomore years at RVC. I feel like I also absorbed more information in those smaller, more intimate class settings than I do in my larger lecture classes at NIU.
If you're considering whether or not community college is a good option for you, please consider all the benefits. You'll have time to develop solid organization and prioritization skills, raise your G.P.A and save money for your first apartment. I know it's easy to get jealous as your friends pack their car trunks and post sorority rush candids on Instagram, but don't despair. Community college can provide you with opportunities you never saw coming and allows you to put in the hard work it takes to ready yourself for the world beyond the classroom.