Ask anyone what they really want to do while at college or right after they graduate and there's a fairly large chance they'll reply saying they want to travel. Traveling around the world is something that is always on a person's bucket list and something a lot of older people always say they regret not doing enough of when they were younger.
Nowadays, it is so much easier to hop on a bus or any other form of transportation and pick a brand-new city to discover. There are hundreds of cheap airline flights bringing people to dream destinations all over the world every day, and no matter what city you have your heart set on, there are almost always a couple hundred decent priced hostels available.
Your early 20s are the perfect time to catch the exploring bug, and if you're a currently enrolled student, amazing places all over the world will give you some pretty great discounts on everything from lodging, museums, food, events and even an occasional pub crawl. Here is a list of some must-visit cities while you're still in the best years of your life.
New York City, U.S.
No matter where you are in the world, you probably know a little bit about the big apple. It's one of the greatest cities on earth and the best part is you can see nearly everything in just a weekend. Spend an entire day walking, shopping and exploring, then grab tickets to see one of their many amazing shows on Broadway.
The city is also filled with some of the greatest places to eat at and there's no need to fight with your friends over what to eat as there's truly something for everyone.
London, U.K.
Another one of the most significant cities in the world is London. London is one of the largest cities and needs more than just a weekend to get a gist of. There is so much to do that you could spend a month doing different things every day and still leave with more that you wanted to do.
It's one of the central hub cities in Europe and packed full of diverse people from all over the world. From eating crazy foods in Camden Market to riding the London Eye, there's no way you'd grow bored of England's capital. There's also a lot of walking, so be prepared.
New Orleans, Louisiana, U.S.
Known for its around-the-clock entertainment and everlasting live-music scene, there's always something new to witness in this Louisiana city. It's a vibrant town known for its wild nightlife, so being at least 21 years old is highly recommended before heading to the party scene.
There's a heavy French and African influence over the area, which you'll be able to see in the music, food and other aspects of the culture in the French Quarter.
Paris, France
Speaking of the French, another majestic city on everyone's bucket list is the city of love. It's not only love that you have the potential to find in this major European city but also art, fashion, food and culture. The city is packed full of famous landmarks and museums as well as hundreds of amazing cafes where you can sit and eat bread, cheese and wine all day long if you really wanted.
It's a bit like New York, where you only need a handful of days to see the best bits, but make sure to add an extra day to head up to Disneyland. The park is only an hour away and having a Disney Day is always a good idea.
Boston, Massachusetts, U.S.
A pretty small city packed full of history, Boston is the perfect city to spend a calming weekend away, without needing to go all out. It's one of the oldest cities in the country and where a lot of America's biography was written.
You can take a walk along the freedom trail while enjoying some splendid cannolies from the North End. There's a heavy Irish influence, which you can see in the sheer number of traditional pubs that are scattered around downtown.
They take their sports very seriously and are home to the oldest ballpark in the MLB, so try to catch a Red Sox game at Fenway Park while you're visiting.
Dublin, Ireland
If you're into pubs, there is no better place to visit than Dublin. There are incredible pubs on every corner in the city, but make sure to make your way to Temple Bar, which is a street packed with different pubs, each one always busy and crowded every night.
There's music and partying everywhere you go in the city and it's somewhere to pay a visit while you're still in college if you get the inkling to do some karaoke after one too many pints.
Chicago, Illinois, U.S.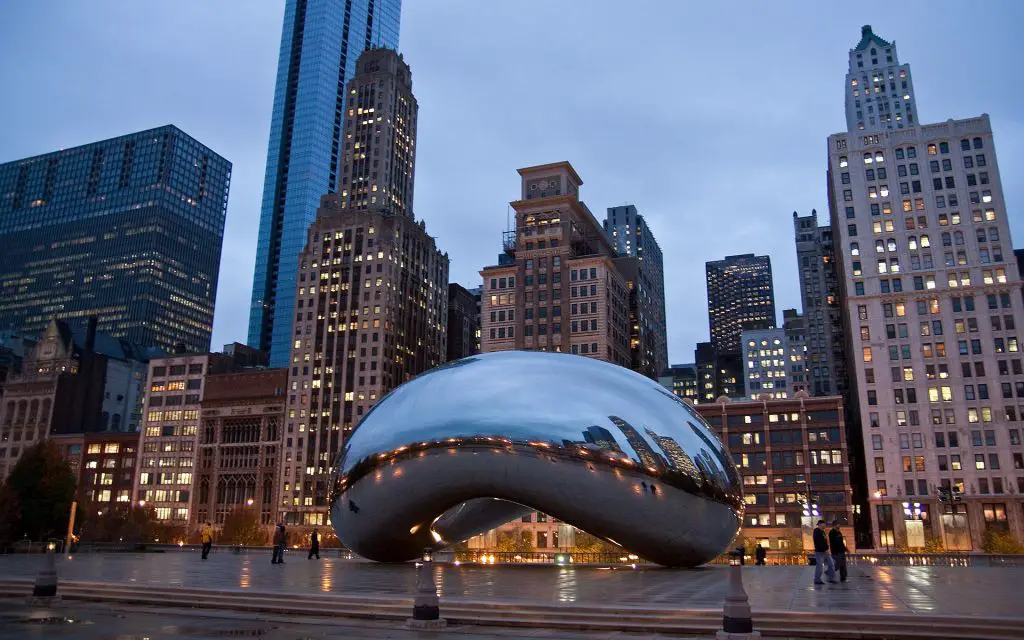 One of the biggest cities in the country and home to one of the most iconic skylines in the world, Chicago is another must on many bucket lists. The city, being right on Lake Michigan, also has a very popular pier containing all kinds of rides, shops and food.
There's also plenty amazing of photo opportunities like standing under the mirrored bean sculpture, also known as the Cloud Gate.
Edinburgh, U.K.
The capital of Scotland is a very hilly place that involves a lot walking to get from landmark to landmark, but the work is completely worth it. The city is covered with some of the most beautiful architecture you'll find anywhere in the UK including imposing yet breathtaking Edinburgh Castle.
If you climb up any of the numerous hills in the city you'll also be met with some extremely picturesque scenes. It's also the birthplace of Harry Potter and you can head to the café where the entire series was written, which has a striking view of the castle.
Los Angeles, California, U.S.
The nation's center for the film and television industry and home to many different big-name studios, LA is a place to go feel like a superstar. Walk along the Hollywood Walk of Fame, dine at one of the many incredible restaurants and head to a club to try to catch a glimpse of one of the many famous faces that live near the busy city.
You've also got a lot of different beaches and piers, not to mention the mounds of shopping you can get done in the city.
Rome, Italy
A city covered in ancient ruins, it's easy to get lost in the wonders of Rome. There are so many museums and ancient cultures to witness, not to mention amazing landmarks like the Trevi Fountain, the Colosseum or the Pantheon.
The food is on another level and you've got to make sure you grab a scoop of gelato, which is similar to ice cream only better and you can get it in nearly any flavor you could possibly imagine. There's a lot of walking and climbing through ancient ruins, so grab those walking shoes, a bottle of sunscreen and you're good to go.