Though a 3-month break is much-needed for all college students, often you probably find yourself either working non-stop or staying in school. Doing this can lead to a summer with no true downtime.
Though taking a summer vacation can give you some nice relaxation time, costs often hold students back from exploring their possible options.
To help make the most out of your summer vacation, here is a list of cheap summer getaways that you and your friends will remember for a lifetime.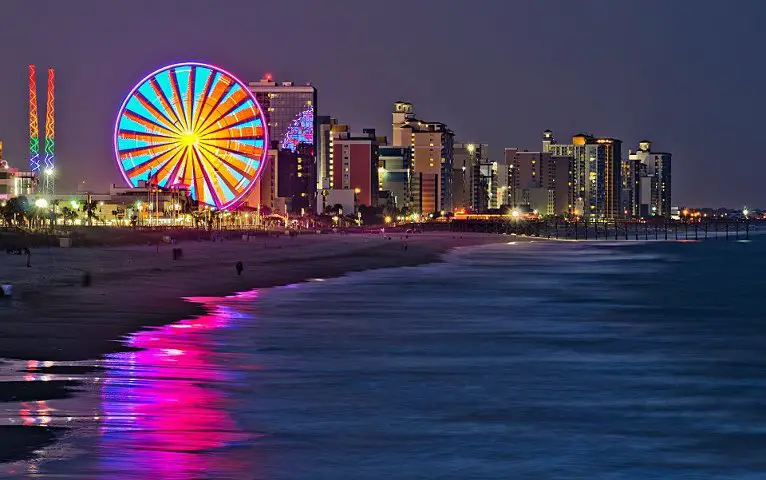 Myrtle Beach, South Carolina
What makes it stand out: A combination of redneck and beach, this cheap summer vacation spot creates a fun atmosphere where there is no way to leave without having a crazy story to tell when you get back.
Though there are many other towns on the east coast, no place can compete with the great food and people watching in Myrtle Beach.
Places to go: Although very strange, when you are driving down the main highway in town, you will see a mini golf place and a waffle house on almost every block.
Both of these places are not exclusive to this country oasis, but visiting them just feels like a part of the Myrtle Beach experience. Make sure to grab a breakfast treat before heading to play a round of putt-putt.
In cheap summer vacation fashion, one of the best restaurants can be found at the Myrtle Beach airport. Not only does Nacho Hippo fit the layback vibe of the town as a whole, but their nachos and mango salsa will become your most craved snack once you get home.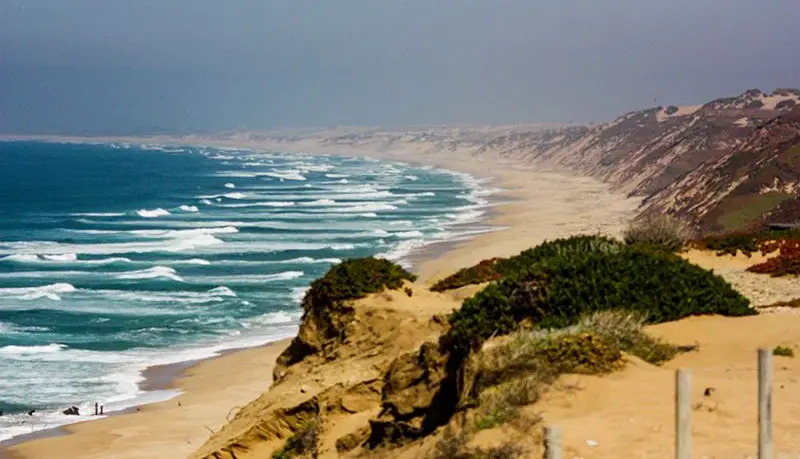 Monterey Bay, California
What makes it stand out: When most people think of California, they just think Hollywood. However, the northern part of this state provides perfect locations for a low-key cheap summer vacation.
Monterey Bay has something for everyone, whether you are looking for a place where you can take a stroll on the beach in the morning or take a hike in the afternoon.
Places to go: A hike up Big Sur in the middle of the summer may sound painful, but temperatures stay in the 60s pretty much year around. You can enjoy the beautiful scenery while burning off calories. A perfect win-win situation.
Like many other small towns, they have weekly and monthly must-go events. If you're into getting some good quality produce, check out Marina Certified Farmer's Market, which happens every Sunday. If you're into art, check out Salinas' First Friday Art Walks.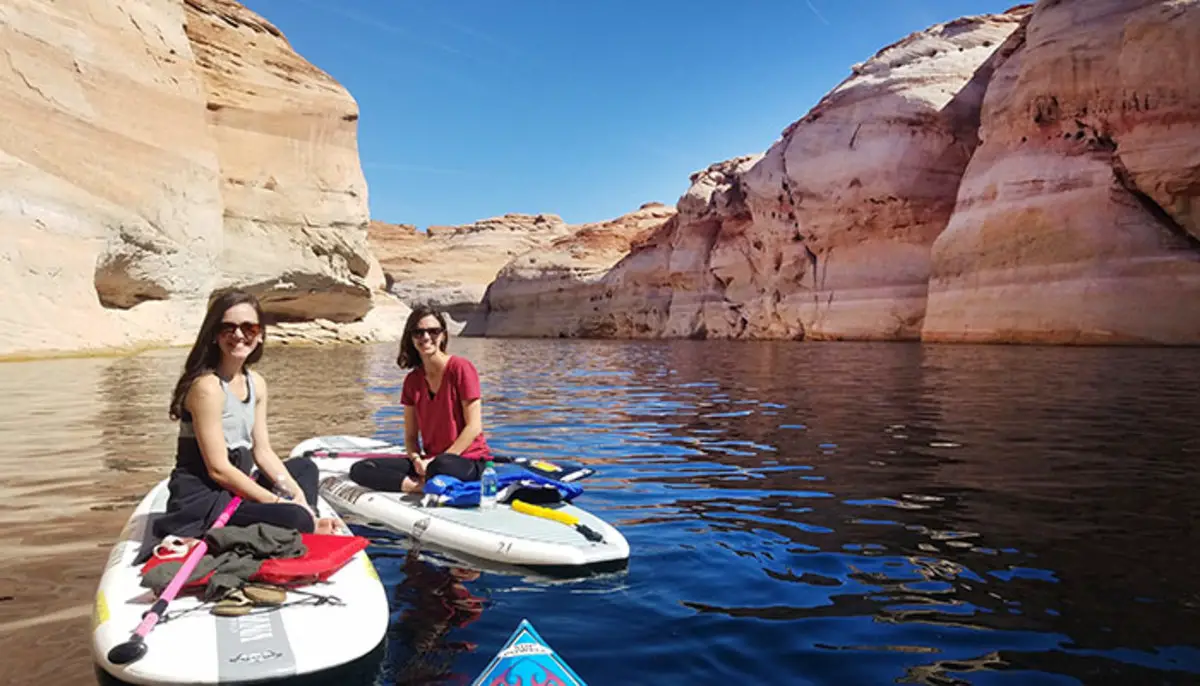 Lake Powell, Arizona
What makes it stand out: Make sure to keep your phone charged when you go visit this cheap summer vacation because the picture opportunities will be endless.
This second-largest man-made reservoir lays right on the border of Utah and Arizona, which means it's central to many outstanding locations which truly capture the beauty of nature.
Places to go: To keep costs down, renting a house on the lake is simple and allows you to get the full experience. Also, it will be easy to stock up food and enjoy each other's company in the kitchen instead of spending money at restaurants.
On the lake, there are almost 100 canyons that are accessible by car and the largest natural bridge, The Rainbow Bridge. If you're lucky, you can also see waterfalls.
The sight-seeing opportunities don't end there. On the way into Lake Powell, take time to stop at Horseshoe Bend for a great photo shoot. Also, you can visit Glen Canyon Dam which helps keep Lake Powell alive and well.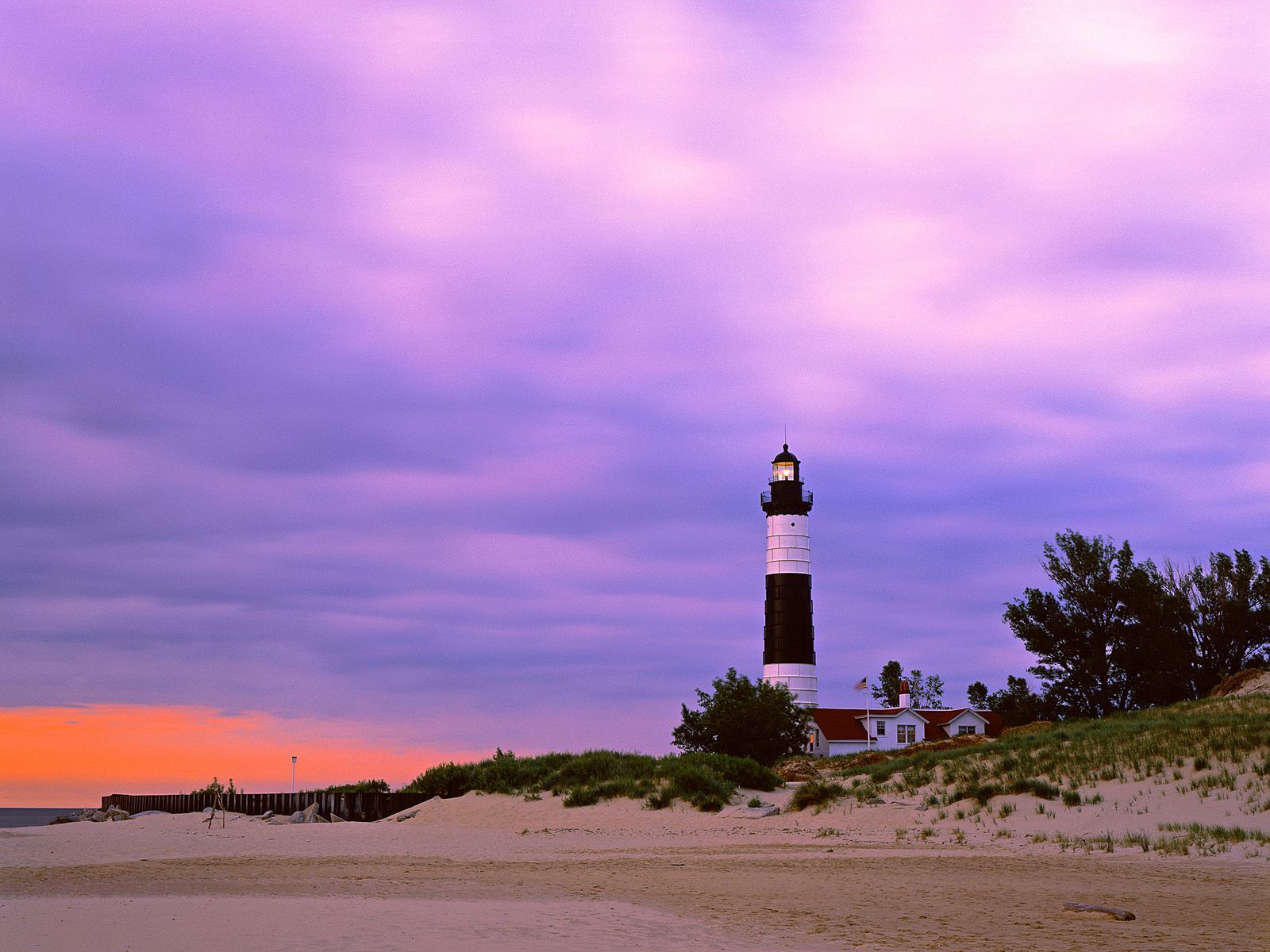 Ludington, Michigan
What makes it stand out: The ultimate cheap summer vacation revolves around having fun and adventure without paying a cent; Ludington is the perfect place for this.
White beaches, beautiful sunsets, great opportunities to stargaze and a rustic lighthouse to visit gives tourists a chance to truly appreciate the little things in life without sacrificing a good time. Plus, you can make all your Instagram followers jealous of all the amazing pictures you will take.
Places to go: While some of the great spots in Ludington are free, you will have to pay a little something for a place to stay, but you will definitely feel like you got your money's worth. From the family-run motels to the cute bed and breakfasts, wherever you stay, you will get the full small-town experience.
Ludington is filled with local restaurants but there is one place that every tourist has to eat before they head back to their real lives. House of Flavors, home of famous affordable ice cream, provides a cure for a sweet-treat craving and new types of ice creams to fall in love with.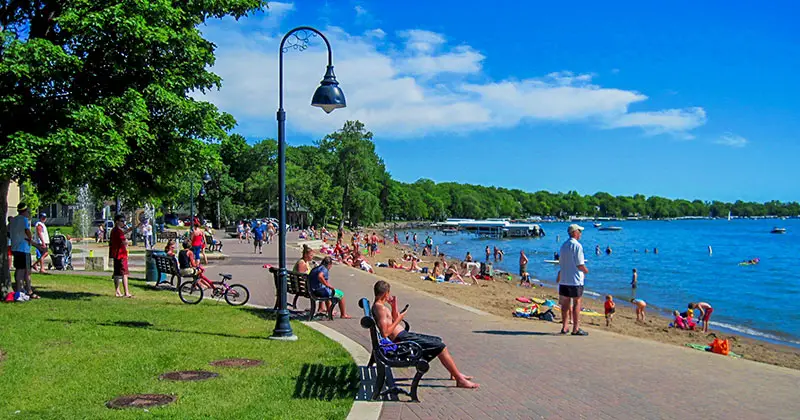 Clear Lake, Iowa
What makes it stand out: Previously named one of the greatest beaches in America, this small town is another gem hidden in the Midwest.
Due to the quaintness of this vacation spot, it doesn't reach a lot of people's radars, which helps keep the cost down. This makes this cheap summer vacation more relaxing because it's not crowded with tourists.
Places to go: Billy Holly, an iconic singer who died too soon, played one of his last gigs at a now must-see spot: The Surf Ballroom. A diner feel combined with a great stage will be hard to pass up when visiting this staple destination in Clear Lake.
Right across the street stands the Hilltop Hotel, where each room takes you to another world. Many artists have stayed in this family-run inn and it is in the perfect central location for all the activities that you can do in this small town.
Not only does Clear Lake have quaint shops and amazing music landmarks, but this cheap summer vacation spot has delicious food that is to die for.
You can't visit this small town without trying Billy Gail's French Cakes, a combination of French toast and pancakes, and a bourbon burger at The Landing. To top everything off, grab dessert at Cookie's Etc. There is no way that you will leave Clear Lake, Iowa hungry.
Though cost is an important factor, what makes a vacation truly memorable is who you're with. Grab your friends and start planning to make the summer of 2018 one for the history books.