You know that old saying, "Good people are hard to come by?" Well, Chip and Joanna Gaines, the couple from HGTV's "Fixer Upper," prove that true.
I started watching the home remodeling show when it premiered in 2014. The series follows real-life duo Chip and Joanna as they help people throughout Waco, Texas, find and purchase homes in need of updating. In each episode, the Gaines' take couples on showings to three potential  "fixer upper" homes (hence the title).
After the buyers choose which one they want to renovate and ultimately move into, Joanna creates a design plan. Chip is the lead contractor on each job, so he's heavily involved in the demolition and building process.
When I first became a fan of the show, I was intrigued by the dynamics of the Gaines' relationship. The two are polar opposites; Chip is goofy and doesn't take himself too seriously, while Joanna is serious and focused. In every episode, you can find Chip making some cheesy joke about how beautiful and amazing his wife is. For the most part, Joanna appears unfazed, as though she is clearly used to his excessive and zealous compliments.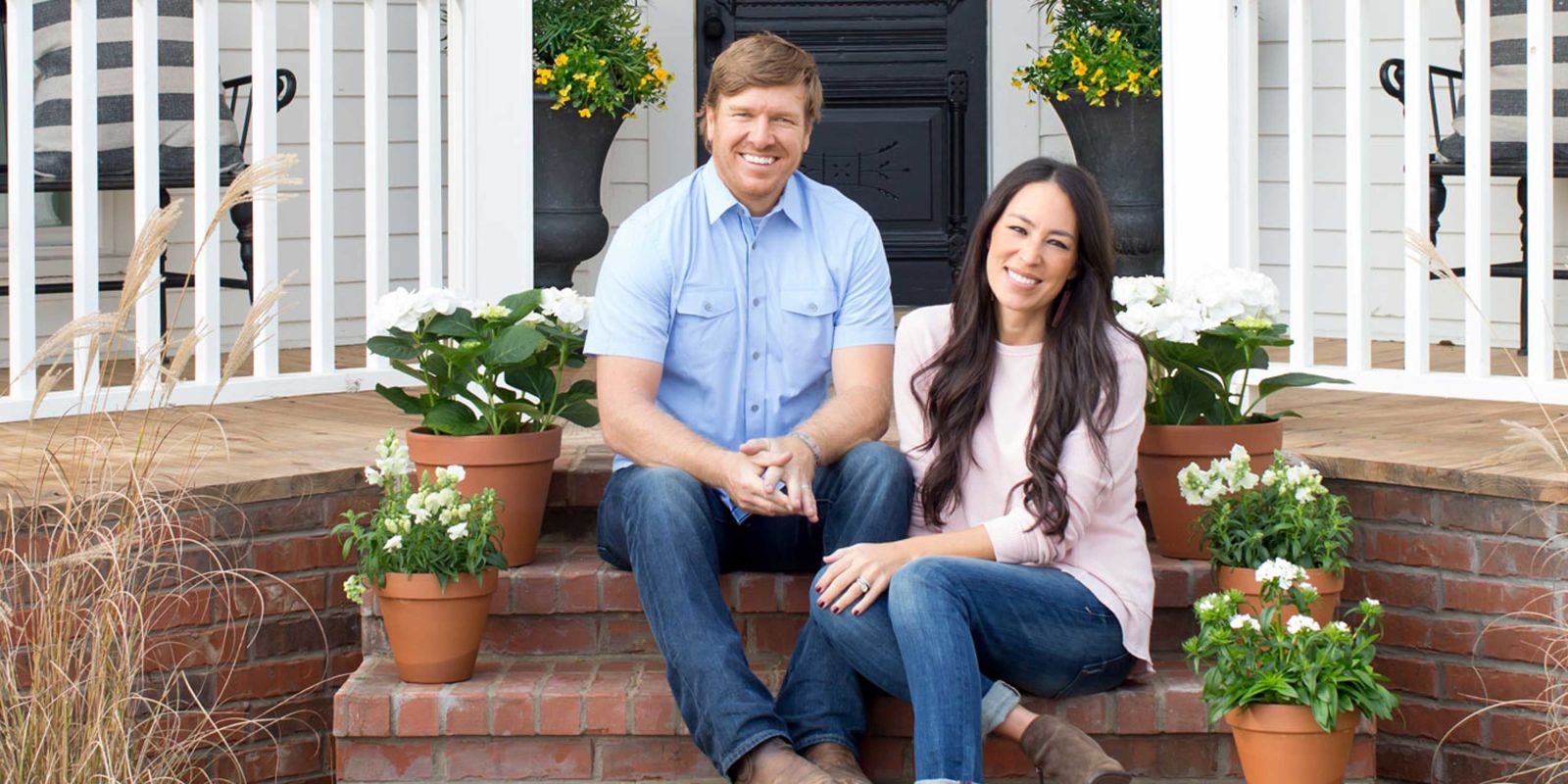 For most of the first season, I viewed the Gaines' relationship as fake and show-boaty. There's no way two people can be that in love, I thought. I mean, seriously, who is so smitten that they shower their husband/wife with sweet-nothings day in and day out.  Okay, maybe I'm just cynical and a tad bit jealous, but I did question how sincere their connection really was.
I had to know for sure whether their extreme affection was legitimate, or simply an act for audience entertainment. I started to do some research on who this couple really is and what they're about.
The first thing I found out about the Gaines is that they are very religious and deeply rooted in their Christian faith. In a short film for "I Am Second," a multimedia Christian movement, the couple reveals that their marriage works because of their innate differences, and that these dissimilarities help them both understand God better.
"If I didn't have Chip Gaines in my life, I'd still be dreaming in my head, but not acting out on any of that, not living it out," Joanna said.
In response, Chip replied that Joanna's calm and quiet demeanor helped shape him as well.
"When I caught her, I finally felt content for the first time in my life," he stated. "I felt like I could be exactly who I was."
When the editor of  "I Am Second," Jon Seidl, announced via Facebook Live that the "Fixer Upper" couple would be featured in an upcoming video, he noted how genuine they really are. He also said that Chip and Joanna's video would be different from others that show people overcoming dark obstacles and catastrophic situations through a reliance on their faith.
"You're not going to see that in this film. I'm not going to ruin it, but you are going to see how and why their marriage has thrived and how they have come to have a connection that is respectful, fun and yet celebrates their differences and how they honor God through that," Seidl said.
"Fixer Upper" has been referred to as giving viewers a glimpse into "everyday Christian living." In fact, Chip and Joanna even told the Billy Graham Evangelistic Association that their family "made a commitment to put Christ first."
On their HGTV show, the Gaines are not overtly religious, yet it's their obvious love, which I now know is genuine, for each other that signifies an intersecting bond much stronger.
I admit that I believe in God, though I rarely attend church and probably disappoint the higher beings more often than not. As someone who's not deeply religious, I can appreciate how the Gaines handle their faith and how they reveal it via their show.
All that being said, I love everything about Chip, Joanna and "Fixer Upper." There is not one single design and decorating style I relate to and admire more than Joanna's. She has a serious knack for finding simple, tasteful antiques and other décor that transforms any room from drab to elegant, yet homey. I've made fun of her obsessive use of shiplap before, but girl makes it look so good.
And don't tell me you're not obsessed with Magnolia Market at the Silos, which is another of the Gaines' brainchildren. The market, located in Waco of course, covers two and a half acres of land, has a store you can buy decorations just like Joanna uses in the "Fixer Upper" homes, food trucks galore, a garden, a bakery and a big green lawn filled with outdoor games.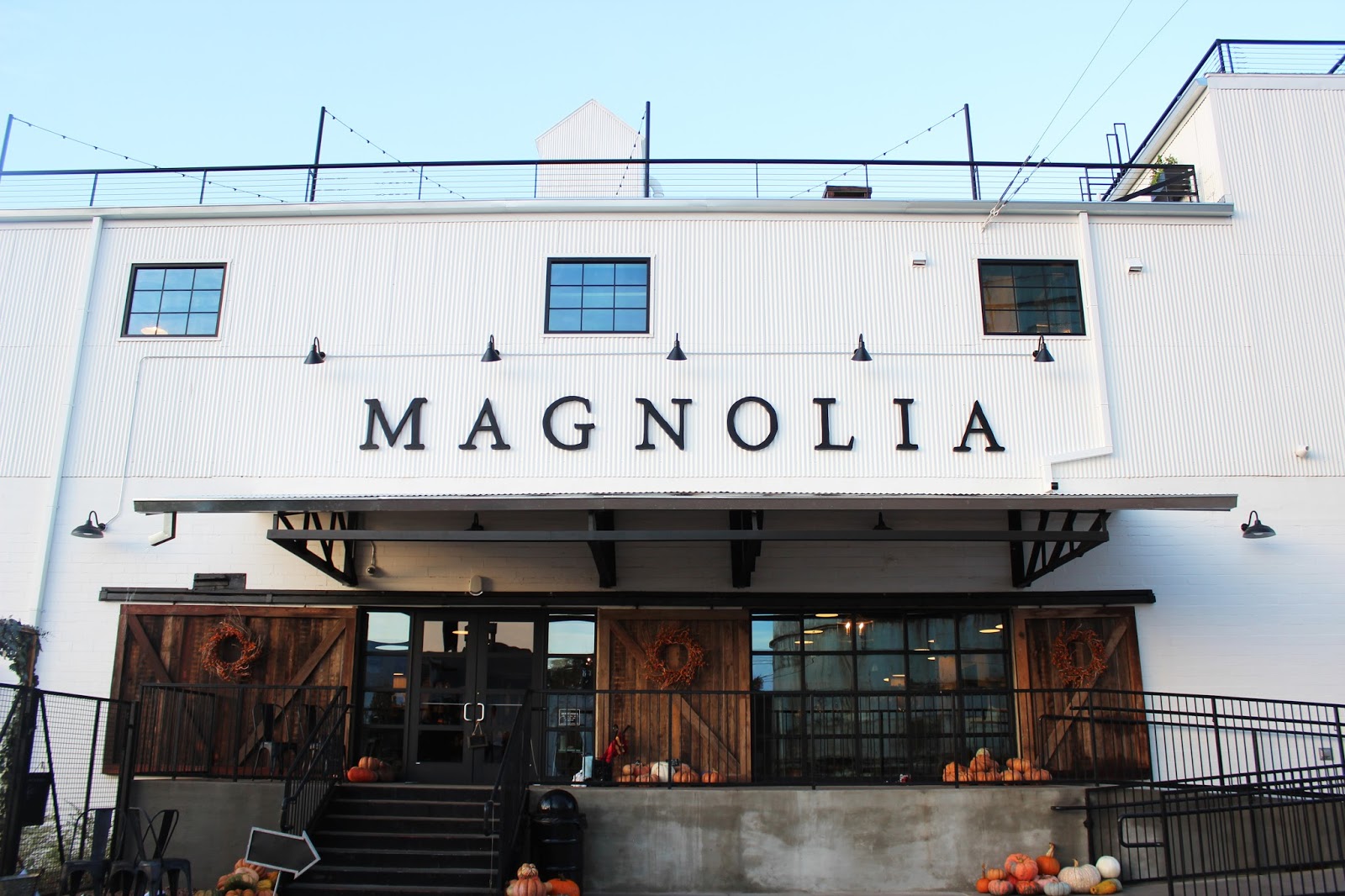 Just browsing through Magnolia's website gives me chills because of how beautiful and fun it looks. And if I never get the opportunity to travel down to Texas, I can always buy some goods off the store's website. What's better is that Chip and Joanna now have their own magazine, aptly titled The Magnolia Journal, which offers inspiration for both life and your home.
The Gaines' professional lives revolve around transforming homes from drab to chic and running their Magnolia business. From reading about their love story and life values to browsing through their portfolio of renovated houses, Chip and Joanna emit boundless amounts of inspiration for all.