Video games, like movies, books or cartoons, can evoke emotions in the audience. Among the many genres, from deadly battles with enemies to funny and quirky adventures suitable for gamers of all ages, everyone will find something interesting and appropriate to their mood.
If you're looking for heartbreaking stories that could make you weep in front of your monitor, this list is definitely for you. On the other hand, if you do not like sad games, but prefer more gambling entertainment, then Bollywood Casino is a good choice for you.
Here you will see games like:
Brothers: A Tale of Two Sons;
Life Is Strange;
The Last of Us;
and others.
Brothers: A Tale of Two Sons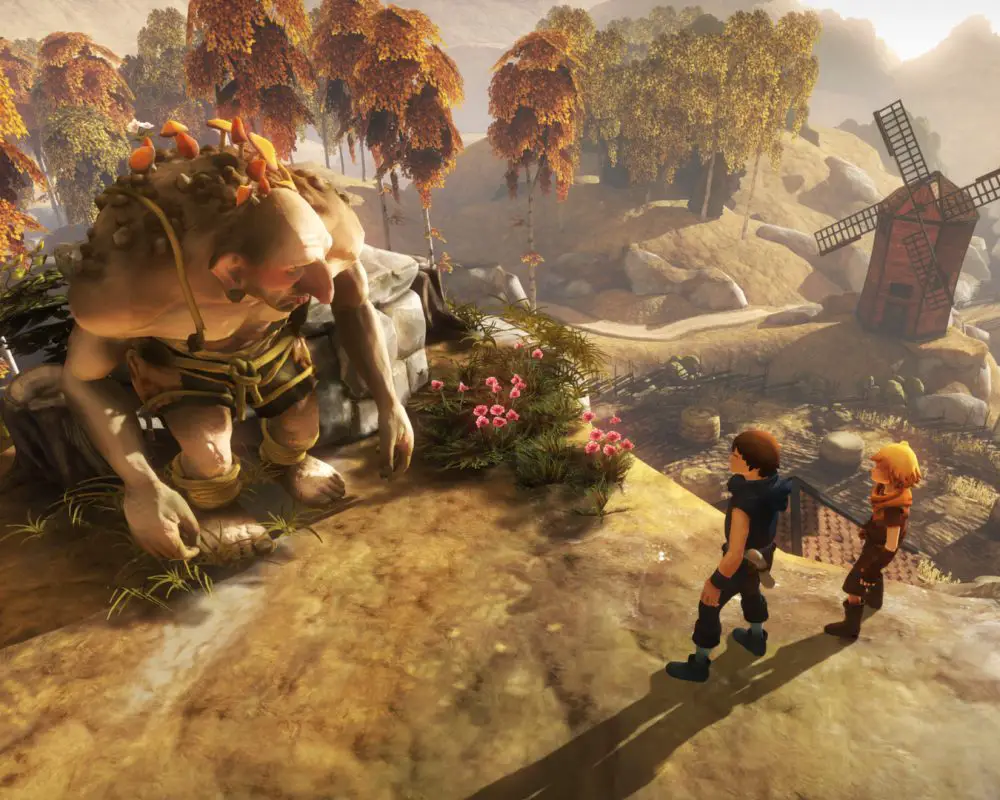 Brothers: A Tale of Two Sons is a heartbreaking story that puts you in the middle of horrific events. The game is easy to play and will take you only a couple of hours to complete.
You play brothers who go to a distant land to find and bring water from a particular location. It is believed that it will be able to heal their terminally ill father, although the journey itself will be a real test for them. In the process, you will be able to visit several completely different locations and enjoy stunning views.
Because the full playthrough only takes a couple of hours, it is almost impossible to tell more details without spoilers. But to sum it up, one thing is for sure: It's a beautiful game with fascinating (and even unusual) gameplay, where not only puzzles but also several bosses await you.
Life Is Strange
At first sight, Life is Strange doesn't look like a game with a deep plot. But give it a chance, and you won't be able to tear yourself away from the screen for a long time. The most horrible moment is when you have to put your gamepad aside. The primary attention is given to dialogue and opportunities to explore the world. Therefore, the project from Dontnod Entertainment is an excellent choice for beginning gamers and those interested in the deep story.
You control a young girl, Max, who, in her last year of high school, has been accepted to the prestigious Blackwood Academy, where she can pursue photography. But instead, she returns to her hometown of Arcadia Bay, where she reconnects with her childhood best friend, Chloe.
Ever since Max moved in with her parents, their friendship has gradually weakened, turning the girls into nothing more than old acquaintances. Then, one day Max discovers that she has superpowers that allow her to rewind time. And thanks to this, she regains her and Chloe's friendship. But there's something deeper lurking in Arcadia Bay.
You'll discover the secrets the quiet town carefully hides along the way. Along the way, you make emotionally tricky choices on which the further development of the story depends. It is an episodic game, and since the whole season has been available for a long time, it is recommended that you pay attention to Life is Strange.
The gameplay is focused on solving puzzles and exploring the world, so there won't be any particular difficulties with controls and other things. Just take it and play.
Life Is Strange: Before the Storm
The development of Life is Strange: Before The Storm was made by an entirely different studio. Instead of Dontnod Entertainment, which worked on the first season, Deck Nine approached it very differently and gave fans even more than they could chew. In this installment, you will control Chloe Price, Max's best friend from Life Is Strange.
Again, not to spoil the details, especially since part two is inextricably linked to the original game, which is also on this list, but the sequel covers the period when Max leaves Arcadia Bay with her parents. After which, Chloe is left in disarray — another fact audiences know well after the original Life is Strange was released.
In this part, players can get to know Chloe Price in more detail and find out what kind of trouble she has gotten herself into. It seems she has nothing left when suddenly she finds a new friend who can take Max's place. The story is about Chloe, and the girl who was reported missing at the beginning of Life is Strange — Rachel Amber.
Anyway, this is another "emotional swing" among video games. And if you decide to run Before The Storm after you pass the original Life Is Strange, you can look closely at Chloe's life and learn about her relationship with Rachel.
The Last of Us Remastered
Naughty Dog knows how to make great games and has been releasing amazing exclusives for several years for Sony. Thus, the public immediately loved one of the studio's releases, The Last of Us, mainly due to the gameplay and narrative.
The Last of Us is about a post-apocalyptic world that has experienced a global catastrophe — a pandemic caused by a mutated fungus. It is a particular virus that, when ingested (through inhalation of fungus spores, blood, or saliva of the infected), causes irreversible consequences and turns the victim into something like a zombie
As the game progresses, the player controls Joel, whose familiar world collapses at the beginning. However, after a little time jump, players learn that in a world full of chaos, corruption and uncertainty, his life has even managed to get a little better. However, another shock soon awaits him — an encounter with a little girl, Ellie, whom he is forced to protect during their cross-country hiking trip.
As you can imagine, it's a long journey, so it takes Joel and Ellie a long time to get to the end. During this time, they have time to become very close and attached. But the longer the player gets into the narrative, the more they realize how dark this world has become.
The game is so addictive, and so much so that you won't be able to look away from your monitor until you finish the game. You'll get hooked on some of the most charismatic characters in The Last of Us in the time it takes you to play it.
What Remains of Edith Finch
What Remains of Edith Finch is another great adventure game for those gamers new to video games. Instead of fighting against hordes of enemies or finding workarounds to complete challenging levels, here, you'll slowly follow a story that tells of one family's misfortune.
The Finches are haunted by a curse throughout the story, making them notoriously sparse. Only one child in the family always survives, thanks to which the family tree still exists. The other children die not-quite-normal deaths. In addition, events are directly related to the family homestead.
You control a girl who makes her way into the family estate. You can wander around in it, gradually discovering and exploring room by room. The more rooms you explore, the closer you get to solving the mysterious deaths of the Finch children.