With the premiere of "Black Panther" steadily approaching, the excitement of a black superhero donning the big screen has inspired new hope for black viewers around the world. For many, "Black Panther" and its majority black cast is more than just a superhero film. It's the pride and strength of blackness unfolding for everyone to see on screen. For once, black people won't be criminalized, stereotyped or made fun of for the sake of a movie's selfish motives.
"Black Panther" tells the story of T'Challa, who returns to the African future-scape of Wakanda to succeed his father's throne as King of the nation. The movie has already outsold any other superhero film in history by way of Fandango presale tickets and we are still two weeks out from the premiere. The pre-success could be due to the film having a star-studded cast of Michael B. Jordan, Angela Bassett and Lupita Nyongo, the cinematic visionary Ryan Coogler who directed both "Creed" and "Fruitvale Station," or the grassroots efforts of black moviegoers to mobilize black viewership and round up community members for screenings of the movie.
Whatever the reasons, what's important is that black viewers, after years of being disregarded in the universe of superhero movies as legitimate characters with intellect, emotion and backstories, will get to see themselves reflected in the excellence of the "Black Panther" film's characters. Representation matters and films like "Black Panther" are a gratifying step in the right direction by Hollywood. But, with the support of "Black Panther" being streamlined so well, one "blerd" like myself can only dream of how fascinating it will be to see other beloved black protagonists come to life on the big screen.
In fact, T'Challa, first introduced to the Marvel Comic Universe in 1966, is one of many stellar black superhero characters that I would love to see adapted into motion pictures. They're black, they're excellent, but most importantly they're just badass. Contrary to common belief, there are hundreds upon hundreds of black comic book characters who deserve movies.
From more popular black heroes like Nick Fury and Luke Cage to lesser known ones like Bishop and Wally West; just because you never hear about them doesn't mean they aren't out there. Here is my comprehensive list of black superheroes who deserve film adaptations.
1. Cyborg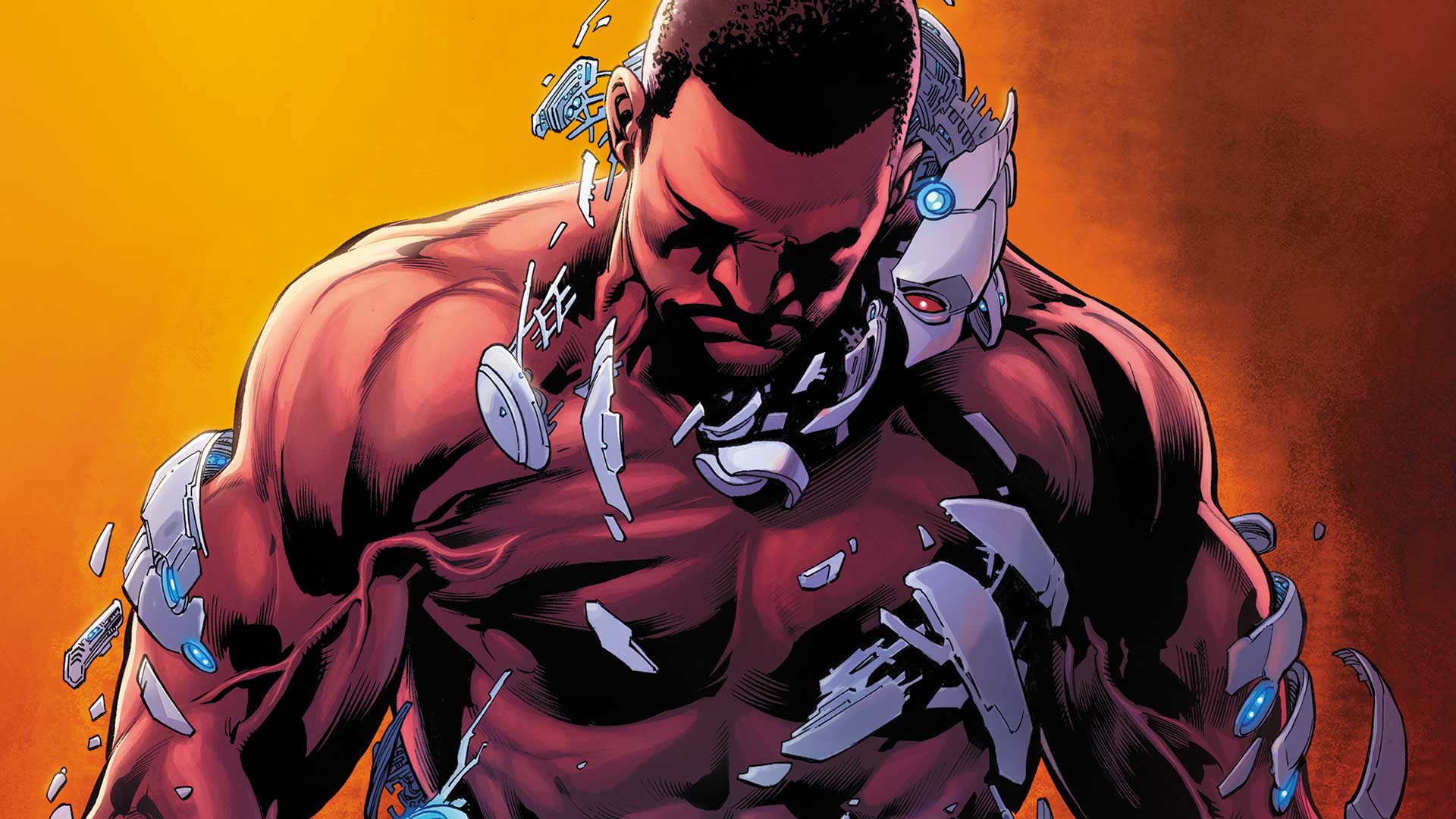 After a fatal accident, Victor Stone's body is salvaged and upgraded with technology with the help of his dad. Stone, also known as Cyborg, is a tactical, grade A fighter who's weaponry is unmatched. Cyborg jumps around in the DC universe, appearing as a staple character in both the Teen Titans and Justice League series.
A movie with Cyborg as the centerpiece is rumored to premiere at some point in 2020. If it explores the development of Cyborg as a hero while he grapples with his own identity as a human-robot hybrid, it could make for one of the most substantial superhero films to date.
2. War Machine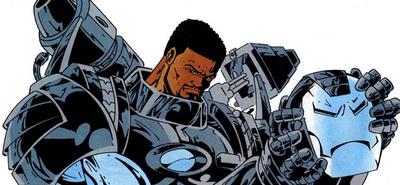 James Rhodes was a U.S. Marine who specialized in aviation and later became good friends with Tony Stark after serving as his pilot. His ability to fly and the stealthiness of his suit, along with the arsenal of weapons it possesses, is what sets him apart as a noteworthy hero.
Throughout Marvel History, Rhodes has mostly served as an aid to Iron Man when he is in distress, but I think focusing on the backstory of how James Rhodes becomes War Machine and how he becomes affiliated with Tony Stark would be interesting. Rhodes has been played by both Don Cheadle and Terrence Howard in different Iron Man movies, however, Cheadle has appeared in two Iron Man movies, an Avengers movie and "Captain America: Civil War."
3. Moon Girl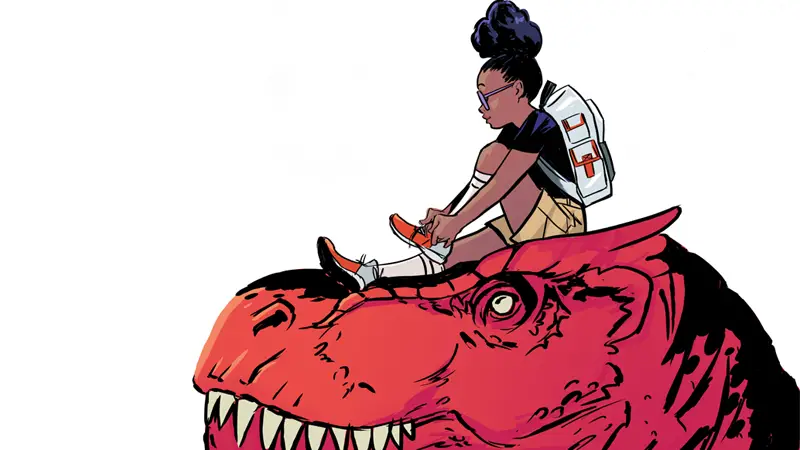 Moon Girl is one of Marvel's most recent comic book creations and perhaps it's most unique. Also known as Lunella, Moon Girl is a nine-year-old inhuman who shares telepathy with a Dinosaur (who also has super powers) and is described as the single most intelligent character in the Marvel Universe.
Donning glasses and hair puffs, Lunella exudes Black Girl Magic through and through. Between hacking NYPD databases to rescue her stolen Dinosaur sidekick and dabbling in biochemistry, it's undebatable that a feature film with Lunella as the lead sounds pretty dope.
4. Amanda Waller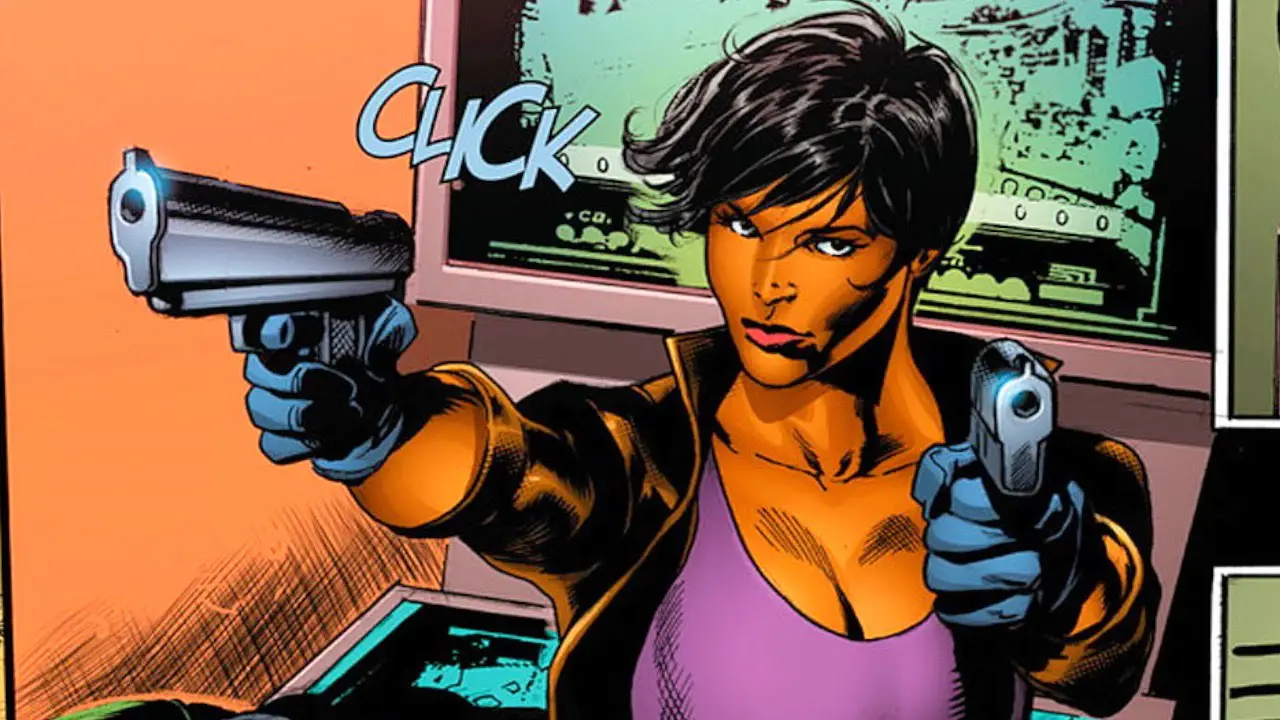 Amanda Waller first came into the DC Comic universe in 1986, when she appeared as the mastermind of Suicide Squad, a team of used-to-be criminals turned notorious heroes. Think Annalise Keating, but instead of teaching law, she's a seasoned politician with a disposition that serves her well in mandating the missions and tasks of Suicide Squad.
Growing up on Chicago's Northside has given her the know-how to maneuver in sticky situations and the smarts to run one of the government's top task agencies with grace and tenacity. If that wasn't enough to convince you, she was cast as the outstanding Viola Davis in the 2016 film, "Suicide Squad."
5. Miles Morales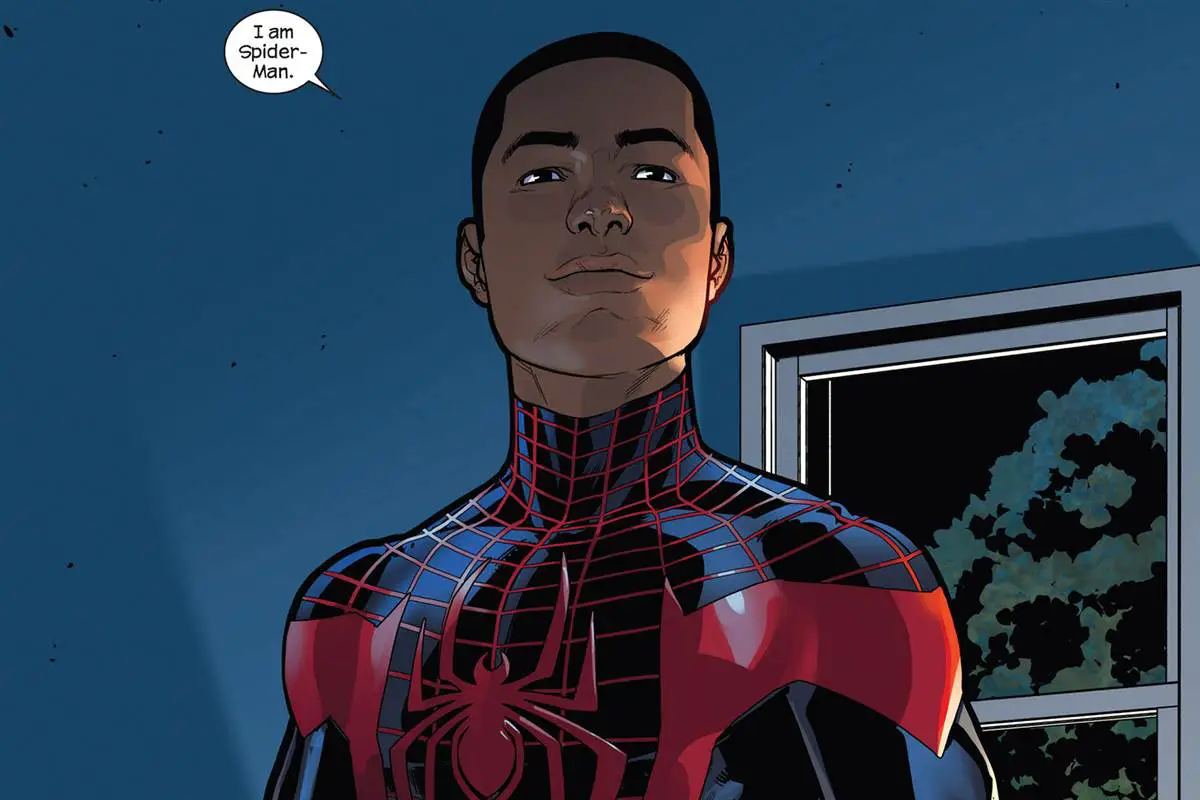 Although he isn't Peter Parker, the story of gaining "spidey senses" still remains true for Miles Morales. Miles Morales is an Afro-Latino kid from Brooklyn who is bitten by a spider which then incites wall climbing, camouflaging and various other attributes and abilities within him. He comes into the Marvel Universe after the death of Peter Parker and lives up to the task of carrying on the legacy of Spider-Man for the city of New York.
It's even been said that the creators of this new generation Spider-Man drew inspirations from Childish Gambino and Barack Obama, and incorporated them into the identity of Morales. Luckily, it won't be too long before we get to see the web-slinging hero in action as Morales will star in Marvel's "Spider-Man: Into the Spider-Verse," which is set to release in December of this year. Fun fact: If you watch closely, you can see Morales rocking a pair of the classic Jordan 1 "Chicago's" in the trailer.
6. Storm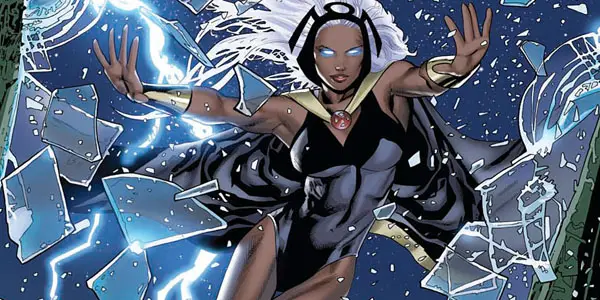 Did you know that Storm was once the love interest of Black Panther himself, serving as Queen Wakanda for a period of time? That is just one bullet point on her long list of great achievements.
Through her ability to control the weather and become one with mother nature, Storm spent long bouts of her career as one of the leading X-Men, advocating for peaceful relations between humans and mutants. She also started a sanctioned group of heroes called X-treme X-Men, who sought to find answers about the future of the universe from the "Diaries of Destiny." Storm's story is one of heroism and activism that is begging for a full-scale movie production.
7. Bishop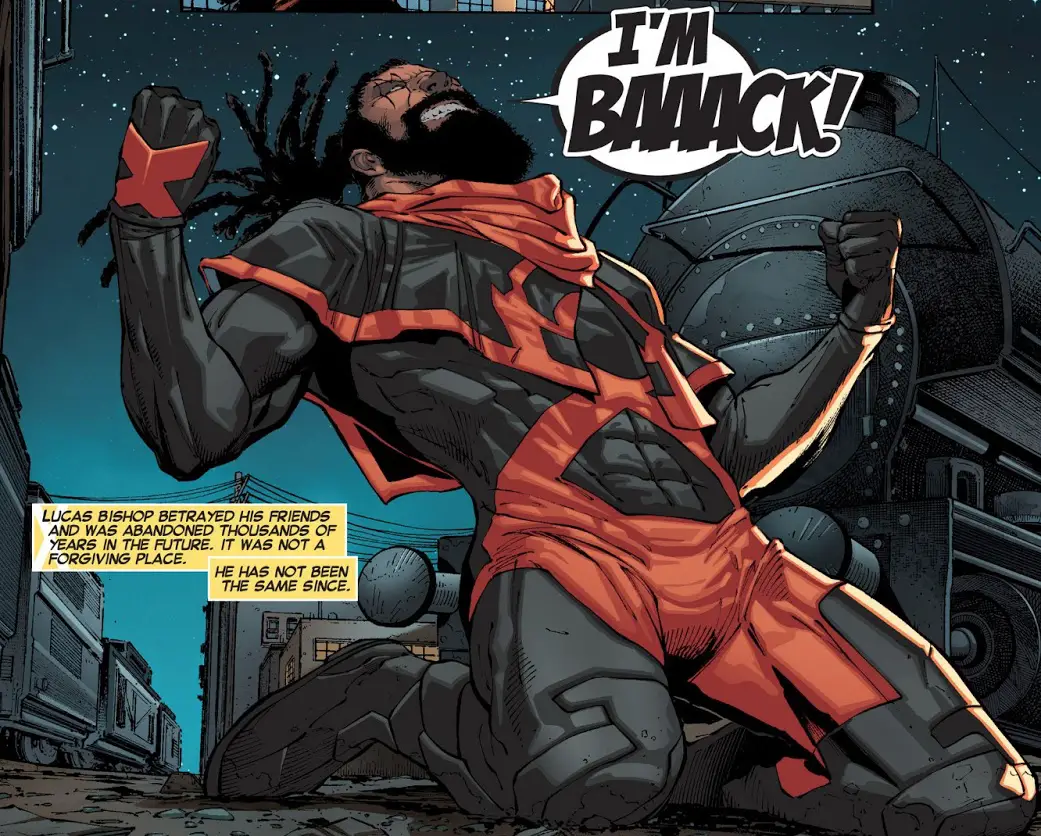 Bishop was one of the 90's most notable X-Men characters after the series rose to prominence. He was originally born into a mutant relocation camp with his sister and eventually became a fierce fighter with his power of energy absorption.
His character did appear in 2014's "X-Men: Days of Future's Past," but only briefly. It's time that Bishop gets his just due as the pinnacle of a Marvel feature film.
8. Misty Knight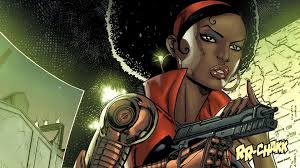 After having her arm severed in an accident working for the NYPD, Misty was given a bionic arm by Tony Stark as recognition for her heroic efforts with the police force. Both a skilled martial artist and detective, Misty takes no prisoners.
She first appeared in the 1970's and aesthetically she wears the era well. She can often be found with large hoop earrings or a pair of funky sun shades to match her vibrant afro. Watching Misty kick ass on the big screen would be nothing short of a treat.
9. Batwing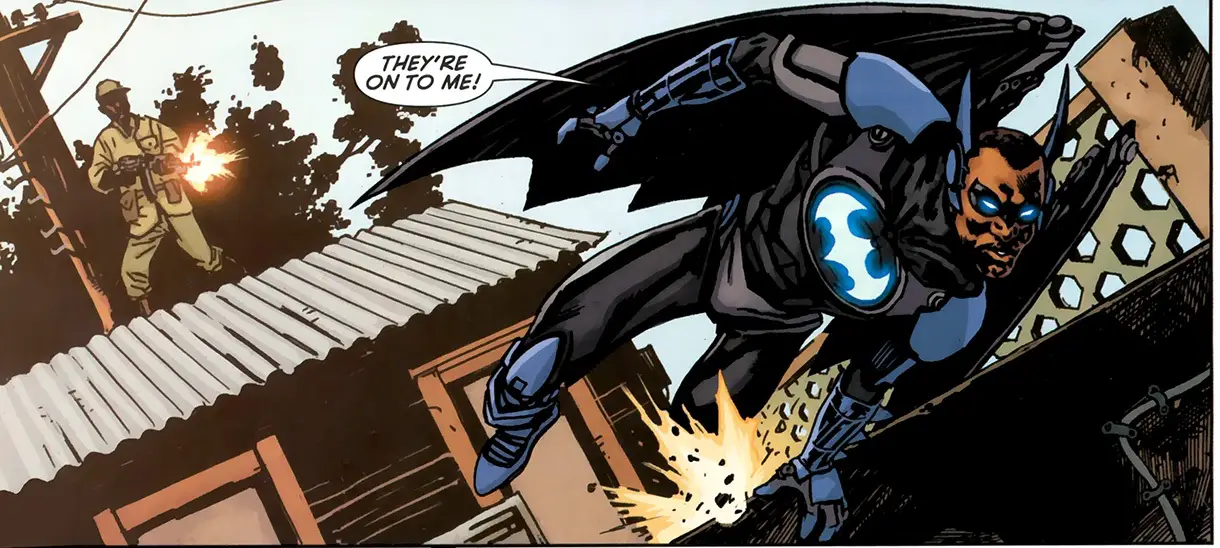 Since his first appearance in the DC Universe, Lucas Fox's modus operandi has always been fighting the system from within. By day he is a police officer who is steadfast in using his lengthy education in engineering and business management against internal corruption, and by night he uses his power of flight and hand-to-hand combat to fight the evil that lurks around every corner. Batwing is described as the Batman of Africa, so it's only right that we bring a new narrative of the Batman stories to theaters with his help.
10. Static Shock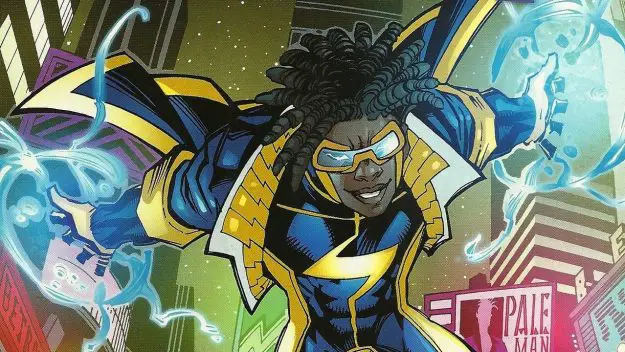 If you grew up in the 2000's you may be familiar with Static Shock. Virgil Hawkins is a black teenager who contracted his powers after being exposed to chemical substances in a fist fight.
What was so cool about the "Static Shock" animated series was its ability to accurately confront socio-political issues like gang violence and race relations within the confines of a cartoon targeted towards kids and preteens. Because of this, I would expect nothing less from a full motion picture, and with the help of CGI, I think that Static as both a hero and an individual could really be brought to life in a way that has never been seen before.