Amazon is "the everything store." Within the last year, my purchases have included a glass ashtray, retro Marvel backpack and mannequin head tripod stand. Whether I'm a 22-year-old smoker who loves superheroes and multicolored wigs or just a dedicated Christmas shopper, the internet retailer definitely knows how to serve customers' most random needs at the lowest prices.
On July 16, Amazon launched its fourth Prime Day, a 36-hour savings event designed to move merchandise and draw new subscribers to the $119 annual free-shipping program. Although the company didn't disclose sales figures, Prime Day earned an estimated $3.5 billion. On the same day, Jeff Bezos, Amazon founder and CEO, became the richest man in modern history. According to the Bloomberg Billionaires Index, he reached a net worth of $150 billion, surpassing Microsoft co-founder Bill Gates.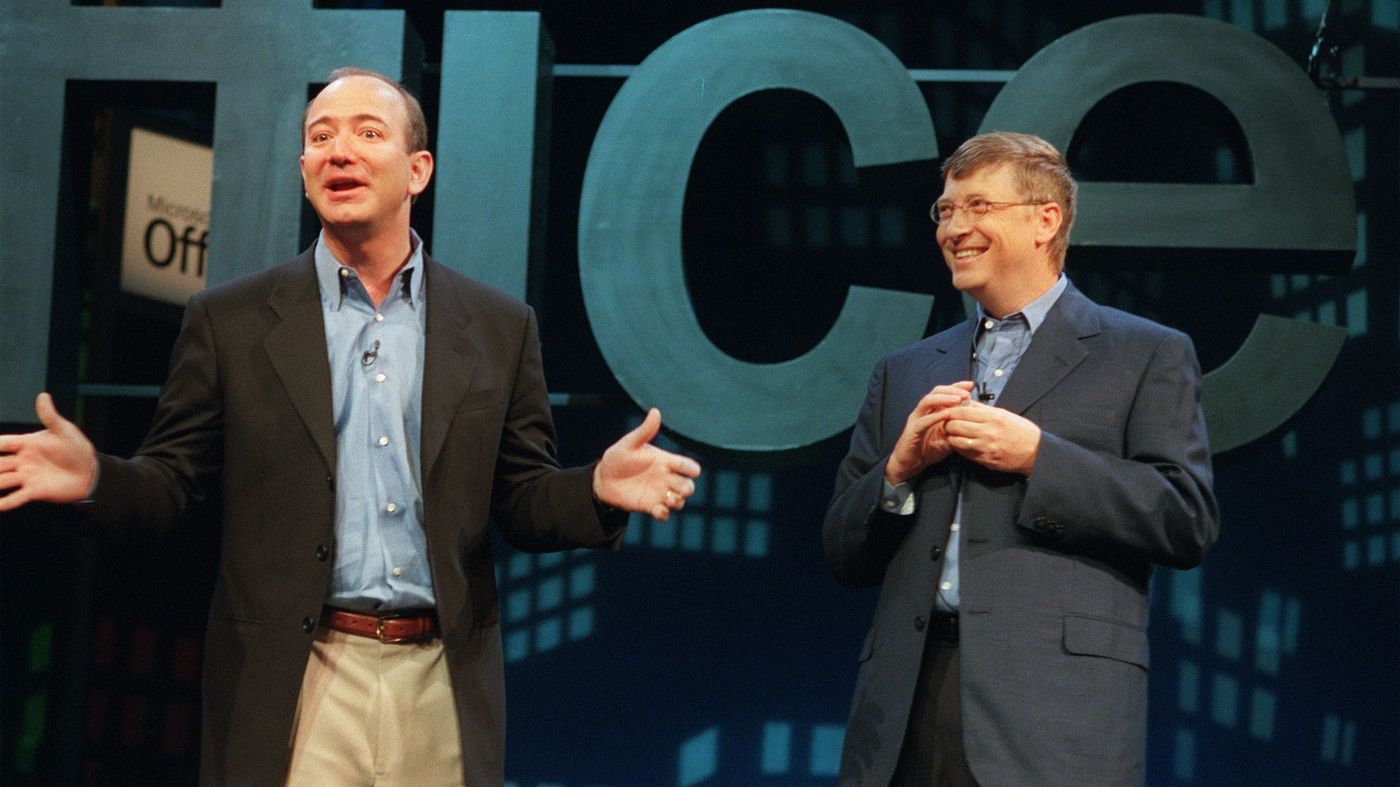 While the rest of America contemplated the pros and cons of spending $5 dollars on lunch, Bezos and his tech giant obviously had quite the week. However, recent headlines proved that Amazon's success may not be all sunshine and rainbows. In Europe, Amazon workers boycotted Prime Day due to poor working conditions at fulfillment centers.
Even more worrying, to many people's surprise a "primed for hate" hashtag swarmed across Twitter like a midsummer mosquito, after it was revealed that Amazon allows hate groups to sell merchandise on their platform.
Cashin' Out
On July 6, two advocacy groups, Partnership for Working Families and Action Center on Race and the Economy, released the report, "Delivering Hate: How Amazon's Platforms Are Used to Spread White Supremacy, Anti-Semitism, and Islamophobia." The report thoroughly examines how hate groups capitalize on Amazon's open marketplace and unenforced polices to sell racist, Islamophobic, anti-LGBTQ and anti-Semitic merchandise.
Some of the items that the report uncovered include: a costume of a lynching victim, a hangman's noose decal, Nazi memorabilia and baby onesies with a burning cross — all of which sound fit for a playhouse led by Hitler or the Grand Wizard of the Ku Klux Klan (KKK).
As of last month, seven hate groups have published content in Amazon Kindle format or used Amazon's service, CreateSpace, to self-publish books. For example, Kyle Bristow's novel and CreateSpace product, "White Apocalypse," falsely asserts the myth of white people being the original Native Americans. In addition, Amazon Music has featured 11 or more bands that create white power and "hatecore music."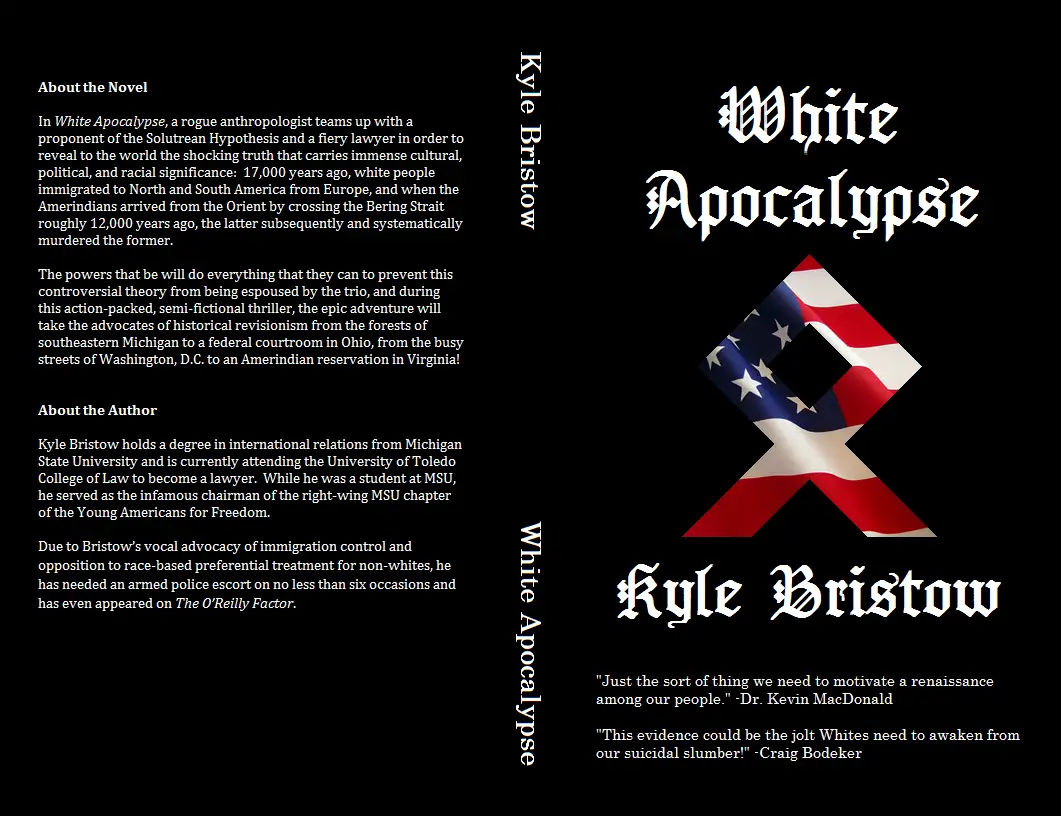 When the Huffington Post asked about the report, Amazon directed all inquiries to its official guidelines, which bans the selling of "products that promote or glorify hatred, violence, racial, sexual or religious intolerance or promote organizations with such views."
Nonetheless, despite the Southern Poverty Law Center informing Amazon about hate group merchants, they aren't always willing to remove the sellers from their website. As always, the dollar bill budges for no one.
Does the First Amendment Have Limits?
The realization of Amazon profiting from deplorable ideologies could lead you down memory lane to a stuffy high school classroom and lessons about the First Amendment. Does the hallmark of democracy ultimately protect hate symbols and speech? Simply put: yes. Throughout the years, the Supreme Court has consistently ruled that the First Amendment protects hateful ideologies as well.
On one hand, a controversial idea may represent a worthy cause to liberals or more open-minded millennials examining the past. For example, in the 1971 case, Cohen v. California, 19-year-old Paul Cohen condemned the Vietnam War by wearing a jacket that read: "FUCK THE DRAFT. STOP THE WAR." Something tells me this vintage piece goes great with a pair of black combat boots.
Found guilty and sentenced to 30 days in jail, Cohen was accused of violating a California statute that prohibits "disturb[ing] the peace and quiet of any neighborhood or person [by] offensive conduct." However, the Court decided that the jacket's obscenity wouldn't arouse the masses or incite action. Justice John Marshall Harlan eloquently stated, "one man's vulgarity is another's lyric."
Unfortunately, on the other hand the First Amendment can indirectly create a breeding ground for racism and discrimination. In the 1991 case, R.A.V. v. City of St. Paul, 17-year-old Robert A. Viktora and a group of white teenagers burned a cross on an African-American family's lawn — a racial intimidation and terror image used by the KKK and other white supremacists.
The police charged one of the teenagers under a local law, which forbids displaying a symbol that "arouses anger, alarm or resentment in others on the basis of race, color, creed, religion or gender." In a stunning 9-to-0 vote, the Supreme Court declared the ordinance was invalid and ruled in favor of R.A.V. The First Amendment prohibits government from punishing citizens for their speech or conduct simply because they disagree with their ideas.
By protecting all speech the First Amendment is a double-edged sword, offering a shield to theoretically any rhetoric regardless of how offensive or cruel. Furthermore, if the government decided to deny hate groups free speech, some argue that the decision might create justification to deprive marginalized groups of their voice, which is crucial to their advancement.
Amazon Isn't Alone
Sadly, Amazon is far from the worst culprit. Other companies have been scrutinized for the hate speech, racial undertones, cultural insensitivity and appropriation found within their products or advertisements.
In January, H&M received backlash from social media for an online advertisement that featured a black boy modeling a sweatshirt with the words, "Coolest monkey in the jungle." Last July, Walmart came under fire when someone discovered that a seller posing as Jagazi Naturals, a black hair product company in Britain, described a wig cap as "ni**** brown" in the product's online description. Forget the grammatical errors, web editors need diversity training ASAP.
Still, the blunders don't stop there. In a 2017 Pepsi commercial that mirrors the Black Lives Matter movement, Kendall Jenner abandons her photo shoot, walks to the front-line of the protest and gives a police officer a can of Pepsi. Her heroic act is followed by a surge of cheers. Genius! Who knew a soda can tab was the magnet that could retrieve bullets from the bodies of unarmed African-American men and women?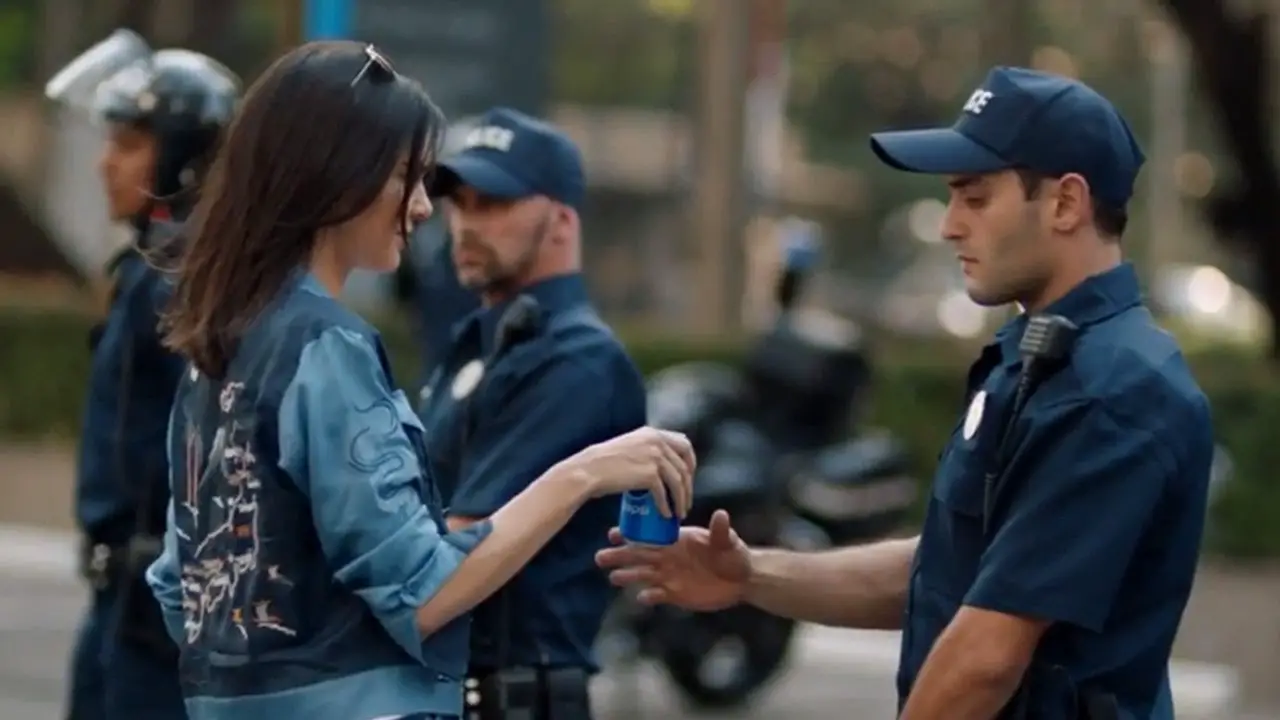 Apparently, Dove also missed the mark this past October. In a Facebook advertisement for body wash, a black woman removes her brown shirt, and a white woman in a light shirt is waiting underneath the transition. Although the ad featured three women, each removing her shirt to uncover the next, the message implies that with some scrubbing and the right soap, the black woman can be cleansed into whiteness.
But They're Not Off the Hook Either
Nevertheless, it's important to note that each of the aforementioned examples were isolated incidents. By continuing to sell hate merchandise, Amazon brings its entire platform's mission and values into question.
Bezos' philanthropic efforts attempt to tell a different story. He gave $2.5 million to Washington's campaign to defend gay marriage in 2012. In January 2018, he also donated $33 million to the nonprofit, Dream.US, a college scholarship program for young immigrants brought to the United States illegally. However, a CEO's beliefs and his company's principles must be in alignment. One is a reflection of the other, and without a clear picture, people don't know who or what they're supporting.
Amazon strives to be the company where people "can find and discover anything they might want to buy online," but "anything" cannot be a gray area. The company's 300 million active customers give products the ability to influence young minds, political decisions, social attitudes and interaction.
Therefore, as the report from Partnership for Working Families and Action Center on Race and the Economy suggests, Amazon needs to release a public statement about whether they support hate groups and their ideologies and will continue to profit from their merchandise. If Amazon stands by their official guidelines, their policies should be modified to reflect these sentiments, establish safeguards and explain the consequences sellers will face if they violate the agreement. For example, will merchandise be reviewed for offensive and controversial materials on a monthly basis? If prohibited products are identified, does the seller receive a warning, temporary account suspension or immediate account removal?
Amazon should then destroy any hate merchandise in their warehouses, remove the corresponding product listings on their website and discontinue the publication and distribution of hate movement propaganda (e.g., web content, electronic books, literature, music).
Lastly, customer communication is vital. As Representative Keith Ellison requested in a letter to Bezos, the public deserves to know how much money Amazon has earned from hate merchandise. Whether they did so knowingly or unknowingly, all customers should also be notified if they purchased products from hate groups, and Amazon needs to reiterate that those items are no longer welcome in their community or marketplace.
Although the process is partially damage control, it allows Amazon to become transparent if they choose to. It's about redefining their value system and company culture. It's about admitting their role in perpetuating hate, taking a stance against oppression and silencing groups who have crippled the freedom of others.
If Amazon avoids the issue, they further confirm a truth some are hesitant to accept: big business works on behalf of white supremacy.
Consumer Responsibility
Amazon's decision to sell hate merchandise and other companies' obscene oversights emphasize that technology and social media give the consumer power.
One retweet, share or post can expose bigotry in the name of profit. When people choose to be conscious consumers they can quickly identify hate speech and symbols to ignite the conversation.
In an age where materialism and efficiency are more important than ever, it's easy to keep scrolling, become distracted by the sales or one-click checkout carts. However, companies such as Amazon can only succeed with your support and money. They'll only continue to do what you allow or refuse to protest against. If you place your value system above free shipping — yes, I know it's a beloved rarity — change can take place.