The video game industry has seen rapid growth in recent years, with gamers now having access to a wide variety of games. In addition, thanks to developments in technology, developers have enhanced the visual aspects of their gaming creations.
As a result, modern video games provide a visually immersive experience for gamers. Some games come with graphics that are so realistic that it feels as if gamers are not playing a game but instead simulating real-life events.
Some of these eye-catching designs stand out from the rest. This post looks at some of the most visually impressive game designs.
Persona 5
Persona 5 is a game that's easy to fall in love with. The story is engaging, the characters are memorable and the soundtrack is superb. On top of this, it has an equally fantastic art style.
The Persona games have always had stunning visuals, but this latest entry takes it up a notch. Characters have more detailed appearances than ever before, and each location has a unique look and feel.
Persona 5 also makes great use of its setting — Tokyo — by having different areas reflect different styles of architecture from Japan. The main character summons multiple Personas based on the culture of each area he visits, which gives the player a chance to see how different regions have influenced their dress style or architecture.
Pyramid
Pyramid slots feature a 5-reel grid with three rows, but instead of fruit symbols, you'll find pyramids. The game you're looking for will have an Egyptian theme to it, with hieroglyphic symbols on the reels and symbols like scarabs and pharaohs on the paytable.
These games are perfect for players who want something different from the traditional 3-reel slot machine format. There's more variety in terms of payouts and bonus game features. If you visit any of the casinos on time2play.com, you will notice the difference.
Winning is all about paying attention to what's happening in front of you. While luck is still a factor, you are able to make the decisions that influence the outcome.
Destiny 2
Destiny 2 is a first-person shooter video game developed by Bungie and published by Activision. It was released for PlayStation 4 and Xbox One in September 2017, followed by a Microsoft Windows version the following month.
It follows the 2014 game Destiny and its expansions. The game takes place in a mythic science fiction world and features a shared-world environment with elements of role-playing games.
Like the original, activities in Destiny 2 include player versus environment (PvE) and player versus player (PvP) game types. The original Destiny featured a PvE mode called story missions.
Players unlocked them as they leveled up their character. They could also complete strikes or raids, either alone or with other players, which were challenge modes with set objectives.
Hollow Knight
Hollow Knight is a game with a unique style, and it's not just because of the gameplay. Hollow Knight has a great art style that sets it apart from other games on the market, from the opening credits to the endgame credits.
The game takes place in a world called Hallownest. It's a land filled with bugs and insects, but they're not your average bugs — they have human-like intelligence and can talk. As you explore this world, you'll meet many different types of enemies, all with their unique designs.
Hollow Knight is an action-adventure game worth playing after a busy day at work or after watching your favorite film at home. Players must traverse different areas to progress through the story and defeat enemies.
RPG elements are also present in the form of character upgrades, equipment improvements and multiple endings based on how much you've accomplished within the game.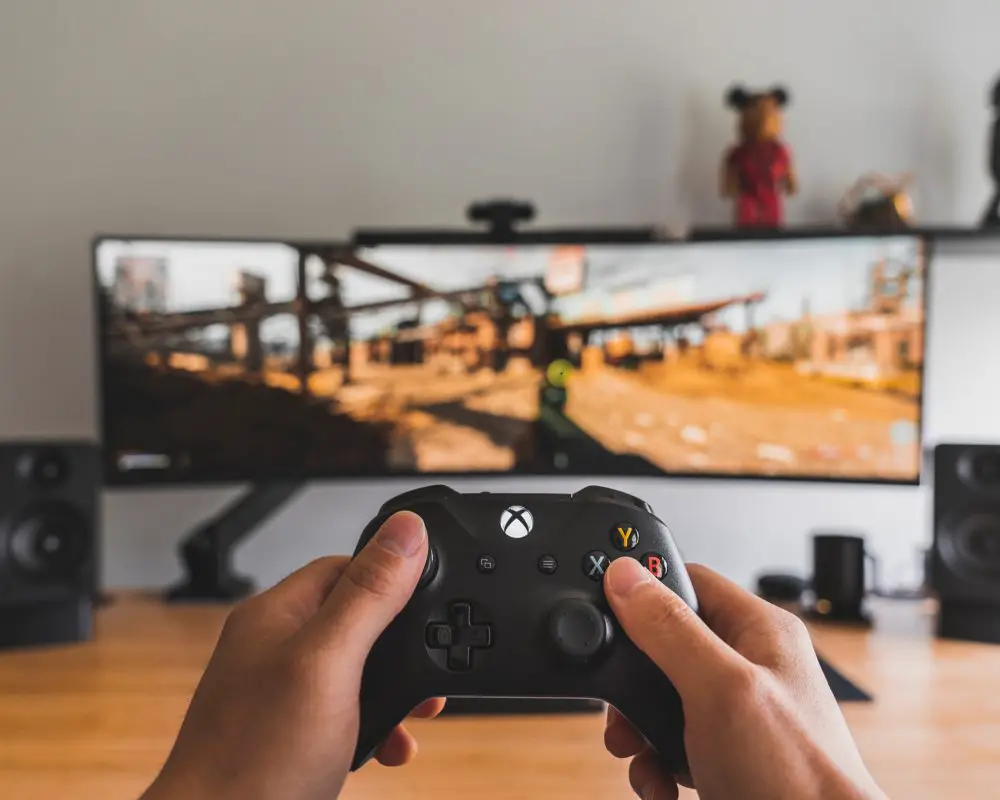 Take Away
Art plays a critical role in video games, working as a tool to engage players, immerse them in the story and even guide them through gameplay. The art of video games is growing ever more sophisticated, so it can be hard to stand out from the crowd. Nevertheless, these games have paved the way for more striking visuals and have brought innovation in the art to new heights — and they are a sign of what's to come.