Four Ambitious Animated Shorts
One of these is bound to be the next "Adventure Time."
By Olivia Buzzacco, Bowling Green State University
---
In 1992, Craig McCracken created a cartoon short called "Whoopass Stew! The Whoopass Girls in: A Sticky Situation" which would eventually turn into the television show "The Powerpuff Girls."
In 2006, Pendleton Ward produced an animated short that went viral online, and later became the hit series "Adventure Time." Seth McFarlane made two shorts called "The Life of Larry" and "Larry and Steve," did some revamping, and got the go ahead for "Family Guy" after a pitch to Fox in 1998.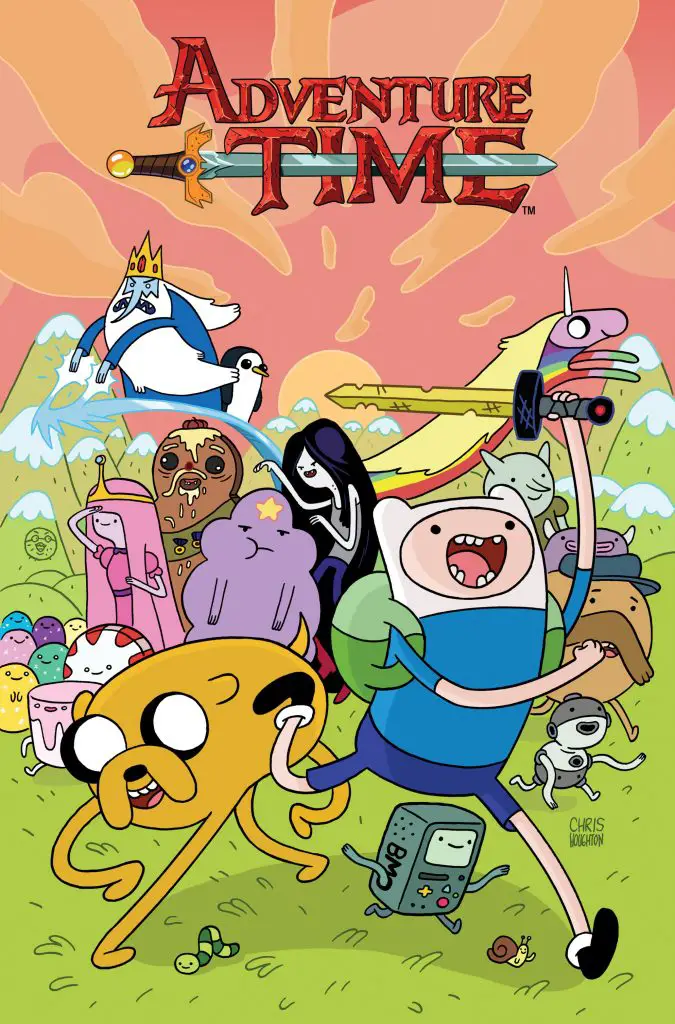 These popular cartoons, and many other cartoons of yesterday and today, started out as animated shorts. While there are oodles of shorts out there, here are four great contenders, each with a strong visual style, bold characters and brilliant worlds that hold room to explore so much more. These four shorts should have everyone talking, and should undoubtedly be given their own shows someday.
1. Analog On
By Jeremy Polgar
In this vividly striking world, Polgar creates the stunning "Analog On," which follows the character Analog. Polgar describes her as "the last android in existence," and she is a remarkable, detailed character that I am yearning to follow in this fast, upbeat short Polgar throws at viewers. What I love most about "Analog On" is the colors being used, hands down. These blues, reds and purples are appealing to viewer's eyes, you can't look away. I'm definitely left wanting to see more of this world.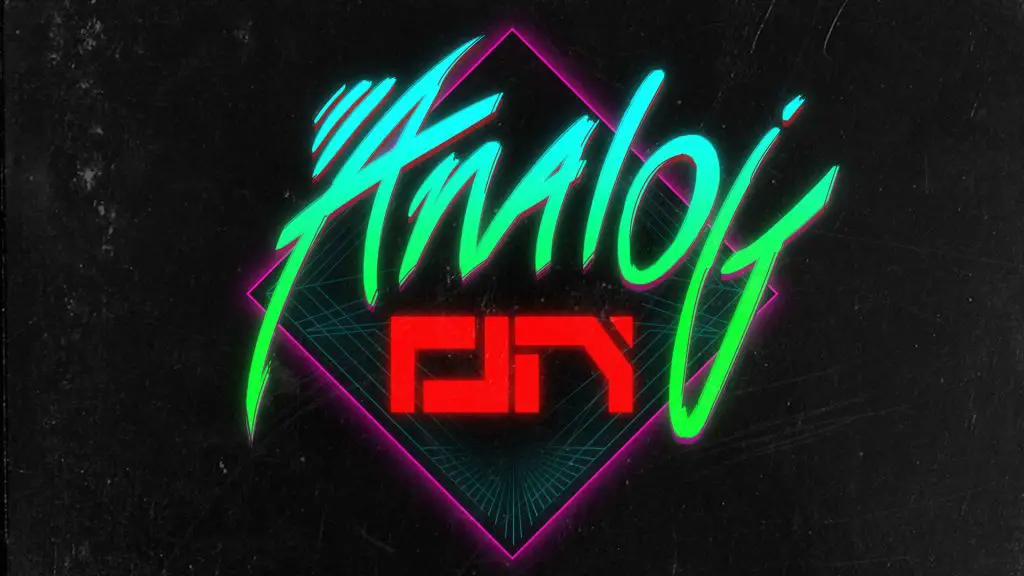 What is Horizon 1? Viewers of this short are definitely curious about the location, and are left raving over the characters presented to us. They are sexy, powerful and key to understanding this world. Whoever Analog and these characters are, they are certainly hella cool. What's even more worthy of noting is the music and sound effects being used. Polgar uses the likes of Perturbator and Sung, which are the perfect choices for "Analog On." These haunting, fast-paced music choices make "Analog On" what it is. Pure energy.
Polgar also leaves viewers with his own gem—a small inside glimpse into his creation and the future he seeks for it: "…but her mission of revenge might lead her to become the savior of something she couldn't care less about—mankind."
Polgar has pure talent, and "Analog On" accurately shows viewers what he's got. You can check out more of his work on his Vimeo page.
2. PostHuman
By Colliculi Productions, produced by Jennifer Wai-Yin Luk and Cole Drumb
Now this is some amazing stuff. The brilliant team making up Colliculi Productions gives viewers the sheik and clever "PostHuman," following the characters Terrence and Kali as they work to "free the remaining test subject of a black ops ESP test lab."
You are left automatically watching this short over and over, indulging in the world displayed and the characters involved.
The short is calm and collected and so well put together through the use of dialogue, effects, characters and music. There's a lot placed in "PostHuman" already, which can definitely be expanded into something more.
I think what I like most about "PostHuman" is the intricate detail of the animation, and how right away I feel like I'm watching television. I immediately get pulled into this world and story and find the happenings thoroughly believable. Vastly different from "Analog On," the color scheme in "PostHuman" gives a hazy, mysterious, and dangerous vibe to the video, which works so well for the events taking place. While at times I was left shocked, it was exactly what I wanted to feel from this short. There was never a dull or expected moment.
"PostHuman" has oodles of awards to its name already, so let's go, people. Someone should be looking into this short further. You can check out more about "PostHuman" on their website.
3. Super Turbo Atomic Ninja Rabbit
By Wesley Louis
Wesley Louis's "Super Turbo Atomic Ninja Rabbit" will definitely leave you with the theme song stuck in your head—and you won't be complaining. But what's more is you will have fallen in love with all aspects of this incredible short. This short definitely brought out the child in me. STANR is so beautifully crafted, full of bold colors and powerful expressive movements. Inspired from his dreams when he was 13, Louis decided to take on his ideas for STANR and turn them into reality by creating a theme song for his dream show.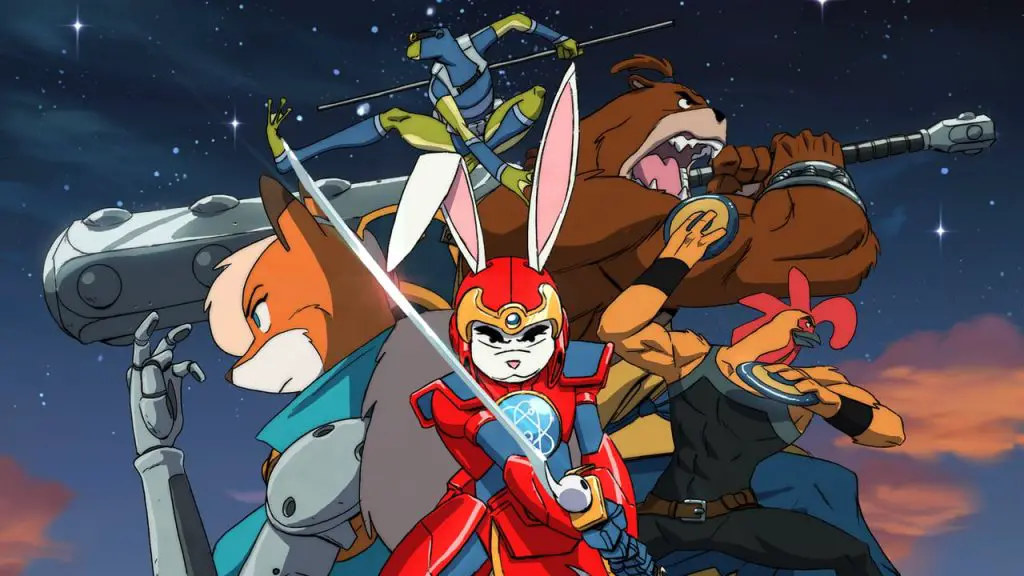 What interests me the most about STANR is the character designs presented. I'm definitely in love with Harland and Wyatt (the rooster and frog—while names weren't mentioned, I was able to locate them here) because for me, they both seem so much different than the standard animals of choice for cartoons. Of course, I was also interested in the villains introduced briefly in the short (especially the giraffe, Eusabius) and I want nothing more than to see these ideas get picked up. Kids, and the college crowd alike, would certainly get hooked on STANR.
Sorry, I need to go back to the theme song one last time. The super catchy, fast-paced, and power driven theme song was written, composed, and performed by Rina May who knows what's up. Her song is so perfect for getting viewers hyped up for these characters. Can someone seriously take "Super Turbo Atomic Ninja Rabbit?" Please?
4. Business Chicken
By Karl Pajak
Of course, you can't forget about the light-hearted, witty, comical side of cartoons. In this humorous short, Pajak introduces the world of "Business Chicken," the quirky and mysterious little chicken who knows how to do his job, and how to do it well. Vastly different from the previous three, the visual styles in "Business Chicken" clearly demonstrate a seemingly simple world, but it packs a blunt and humorous punch, which is just what viewers are looking for.
What keeps me wildly entertained throughout this short is the enigma of Business Chicken himself, and leaves me hungry for more of his world. While the story is focused on Business Chicken, viewers are definitely taking notice of the other characters depicted. The cute little intern with the adorable voice? The hungry fox? The bear? Oh man, there's so many gems in these characters that I am dying to see more of. You don't spend too much time with these characters, but that is exactly what makes you want to see more from Pajak. His approach to this story is unrivaled.
But let's be real for a hot second. Pajak is a funny dude. He's clearly got talent for animation and story-telling, as well as his excellent humor approach. His is the humor the cartoon world needs. Someone snatch him up already. What's more is he's brilliant with music. Check out his short "Spirit Chaser," an upbeat and emotional adventure featuring radiant colors and music completely composed by Pajak himself. You can also check out more of his work here.