Subscription boxes: These little cardboard prisms of wonder have become a major deal within the past few years, with content options as varied and unique as your imagination. There are boxes that send you monthly geeky collectibles, boxes full things your dog will love, makeup and beauty boxes and boxes full of crazy socks. There's even boxes where what you get is a complete mystery, not to be confused with eBay's mystery boxes, which are not my cup of tea.
But, I'm not here to talk about any of those. My personal favorite type of sub-box are the food boxes. When you think of a food subscription box, maybe your mind goes to the meal-prep boxes, like Blue Apron and HelloFresh, that we see on TV. Those are cool and all, but they require actually doing some cooking. Which is a "no" from me.
As a student, maybe I'm a little biased, but the ideal food sub-box is one full of already prepared (or at least quick-prep) munchies, the boxes with junk food that you can just open and get into without putting in much thought. If those sound like your kind of subscription box, then check out these four that are not only perfect for someone who loves snacking, but also the perfect study mate for those inevitable all-nighters.
"Something Familiar, Something Adventurous," this box boasts on its webpage. Starting at just $13, Something Snacks is a box that promises both familiar and new snacks every month. On a monthly basis, Something Snacks sends a box packed with seven treats, with at least one being sweet, one being salty, one from another country and one that is health-conscious. It's the perfect box for people with wishy-washy taste buds.
As with most sub-boxes, every month has a different theme; August's is "Summer Movie Nights," and it comes with a special chance to win movie tickets when you sign up.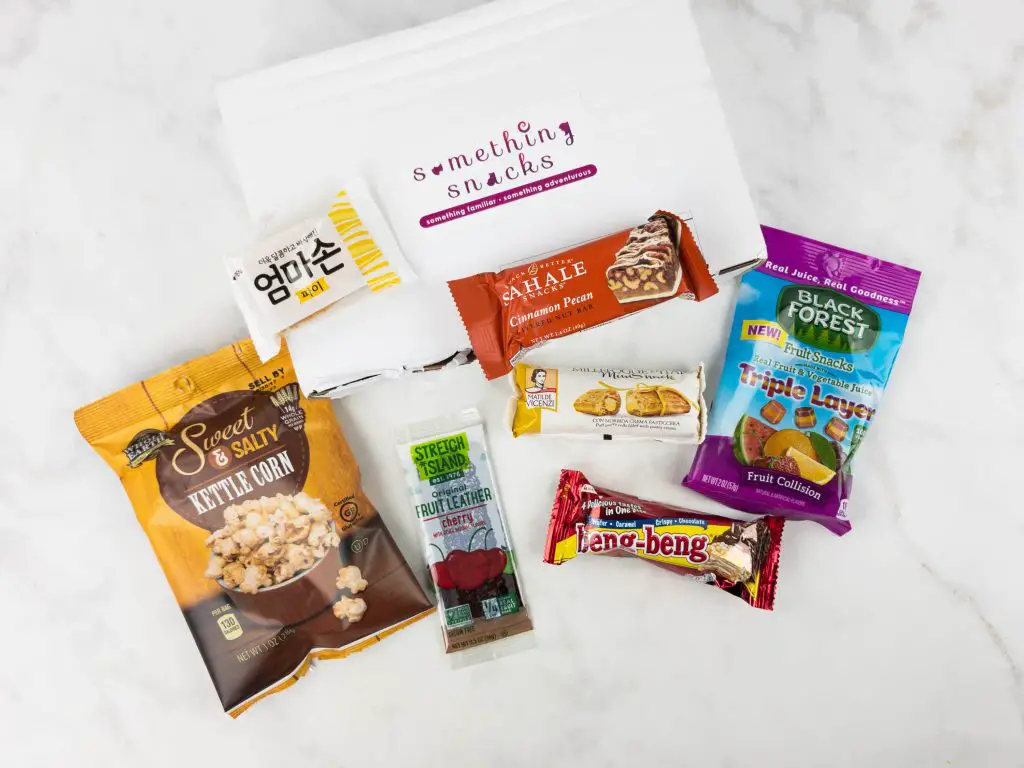 The best part? If you aren't quite sure about subscribing to Something Snacks just yet, you don't have to sign up for a monthly subscription, inevitably forgetting to cancel before it renews. There are two ways to get a taste for Something Snacks without committing to the real thing.
There is a shop that allows you to purchase individual snacks of your choosing; or, if you still want the feel of a subscription without subscribing, you can buy a one-time try-it box with no recurring charges.
But wait—there's more! This extra bit might be an easter egg of some sort, because there is no link to this on the home page or in the top bar, but for $14 you can get between twelve and twenty snacks in the Large Mystery Box. That's right, find the link and get up to thirteen more treats than normal for just one more dollar.
Not to sound biased or anything, but Something Snacks is like the God Tier snack box.
Maybe you are a responsible snacker and just one health-conscious snack is not enough for you. If that's the case, Graze might just be the box you're looking for.
Graze's snacks hit all of the marks that a lot of commercial brands claim to hit in order to convince you to buy them. Graze snacks have no artificial colors, flavors or preservatives, no GM ingredients or high fructose corn syrup and zero grams of trans fat. You get supplied a whole lot of goodness in portion-controlled packs.
Even though there is no fun theme for every box, these little guys are customizable. You get to tell Graze exactly what you do and don't like, picking from over one-hundred snacks, allowing them to hand-pick a box specially for you.
While a Graze box usually runs you $13.99 for one, eight-treat box every week, if you order right now, the folks at Graze will sell you your first box at half price. They also have a shop where you can buy snacks in multi-serve bags or packs of six, no subscription required.
Vegans like to snack too; that's nothing new, but in a predominantly omnivorous society, good-tasting vegan junk food is kind of hard to find. I can't even imagine what a nightmare finding a nice subscription box must be, so I'll just help all of you vegan readers out.
Vegan Cuts is actually a sub-box company that has beauty, makeup and snack boxes, but obviously we're only going to focus on the important one—snacks.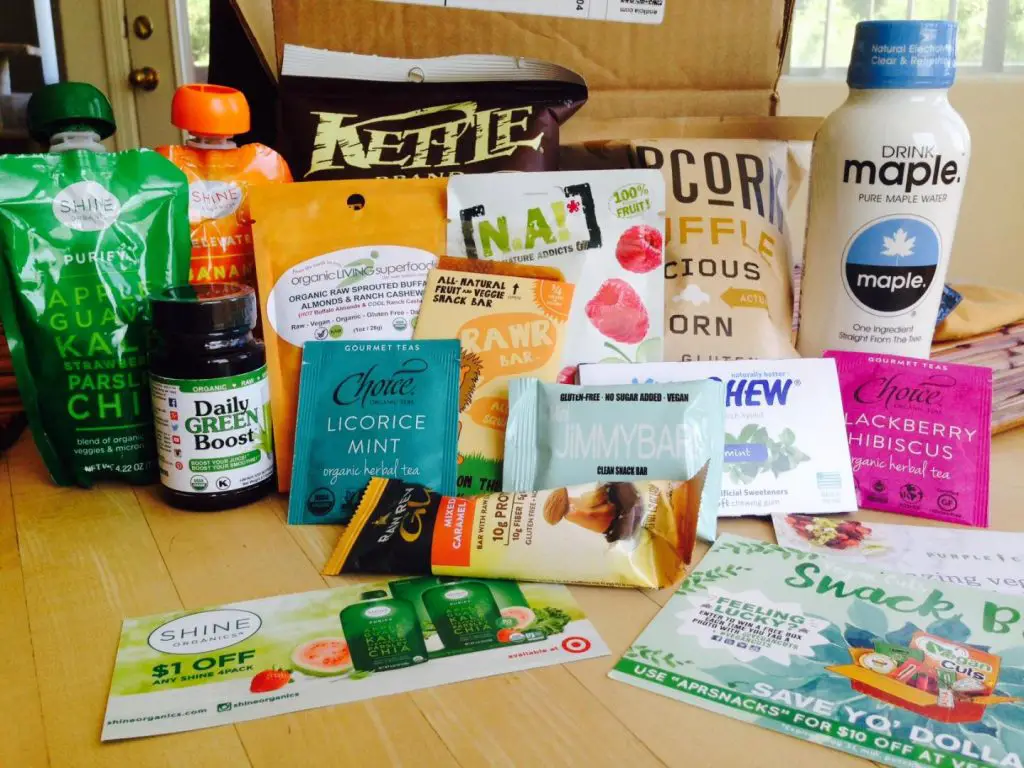 Vegan Cuts' snack box ships ten or more items of every kind, from cookies to sodas to teas, monthly to your door with various plans starting at $18.50. That is a bit more expensive than the other boxes, but that's just how the vegan lifestyle is. Healthy hurts (your wallet.)
The price could also be attributed to the fact that you get both full-sized and sample-sized snacks.
You could always peep Vegan Cuts' shop for buying individual things, if that's what you want, though it's not much cheaper. But hey, shipping is free, so it sort of works out. I think.
Coming in last (chronologically, not quality-wise) is the MunchPak box, which has an interesting customization feature. Starting at just $9.95, you can pick how many snacks you want to come in your box, between five and twenty. Then, choose how often they show up at your door: weekly, bi-weekly or monthly.
MunchPak is an international snack box, providing goodies from countries all over the world. The one thing that sets MunchPak apart from all other international sub-boxes that I came across is that it allows you to customize the contents. Tell MunchPak what kind of snacks you prefer and don't prefer; you can get a good idea of them at the shop, which also tells you what country the snack is from. Top everything off by adding a drink to your package. With so many customization options and free U.S. shipping, you really can't go wrong.
Honestly, you can't go wrong with any of these boxes, nor these honorable mentions. Delicious snacks being dropped off right at your door? A dream!
The only thing that would make a sub-box better would be completely forgetting about it and then having it show up at your door one day like the best kind of present. Merry Snackmas!