On Tuesday, "Brooklyn Nine-Nine" actor Terry Crews testified before the U.S. Senate about sexual assault allegations regarding a Hollywood agent. During the session, Crews announced that he will no longer be appearing in the movie "Expendables 4," after a producer on the set pleaded that he drop the sexual assault case against Hollywood agent, Adam Venit.
Crews is currently suing Venit and the rest of his agency, William Morris Endeavor Entertainment (WME), because of an assault at a party in 2016, where Crews was allegedly groped by Venit, who denies all claims.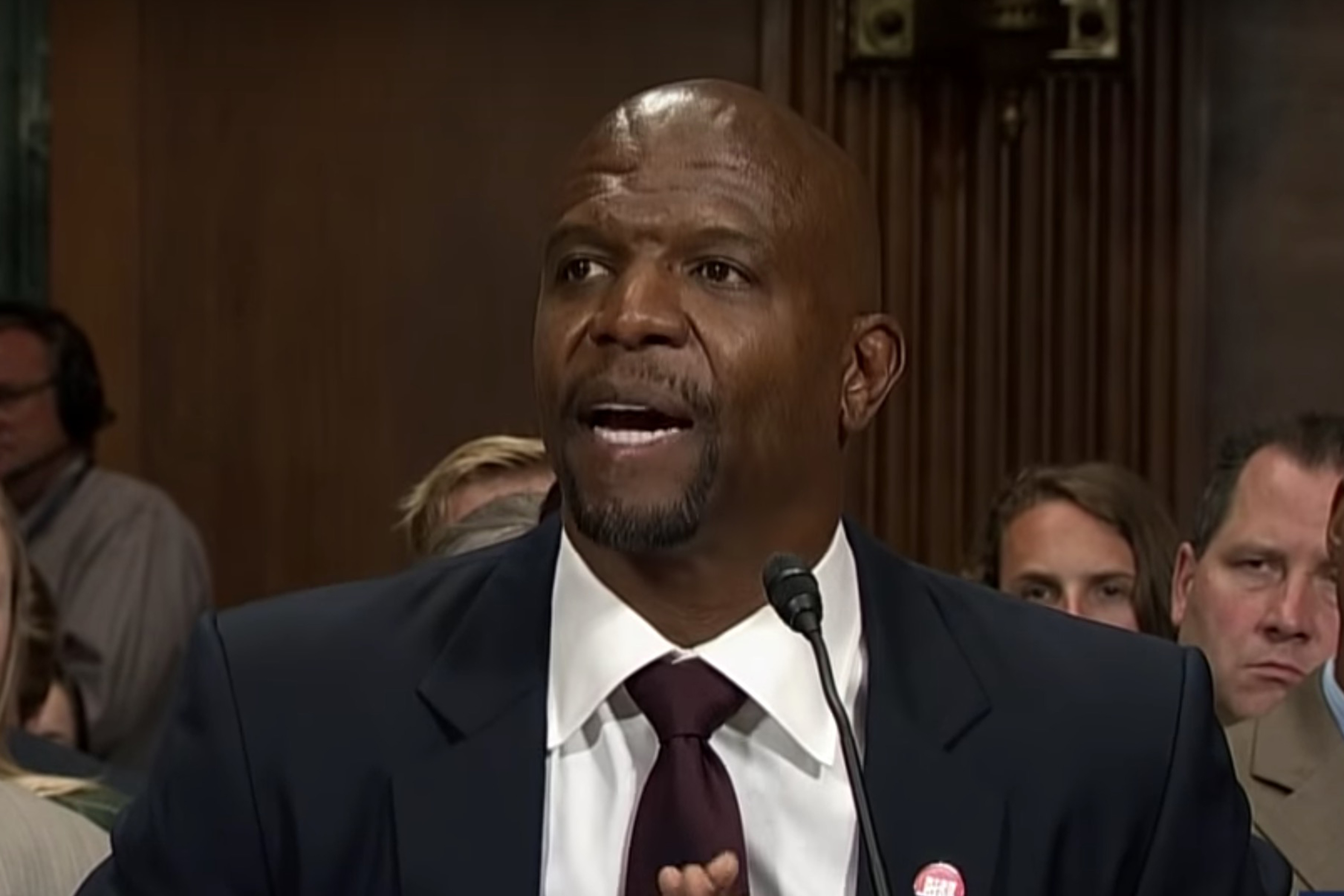 In February, Crews tweeted a similar statement, saying that his management received a call from "Expendables 4" producer, Avi Lerner, stating that "problems" with the movie would be avoided if he dropped all sexual assault charges. Crews went on to mention that this may be because Sylvester Stallone, star of the "Expendables" franchise, is under the management of the accused Venit.
Crews discussed this in front of the Senate committee, announcing that he felt that it was necessary for him to take a stand and pull out of the "Expendables 4" film. He mentioned on Tuesday that Lerner is facing his own sexual assault hearing, and Crews believes that abusers protect each other. He then said, "I had to decide… Am I going to be a part of this or am I going to take a stand? And there are projects that I had to turn down."
Although both Lerner and Venit have declined to comment, Crews continued to speak after being invited to Congress to testify about the Sexual Assault Survivors' Bill of Rights and debate the statute of limitations.
During the session, he addressed important issues, such as the stereotypes behind men dealing with sexual assault, saying, "I sit here before you in this committee just as an example because a lot of people don't believe that a person like me could actually be victimized."
This raises an important point about sexual assault, and although it statistically happens more often to women, it is just as important to prevent it from happening to men as well. Crews said that the #MeToo movement inspired him, and after he came forth with his story, many others followed.
"What happened to me has happened to many, many other men in Hollywood, and since I came forward with my story, I've had thousands and thousands of men come to me and say, 'Me too,'" said Crews.
Sexual assault is a huge problem in the United States, but celebrities like Crews standing up for what's right shows that this is not an issue that will go away until it is given the proper attention and solution, until no one else will have to say, "Me too."