Libby Burke is a fourth-year political science major at UCLA and the owner of a t-shirt business. Even though she is not involved in an artistic major, Burke grew up surrounded by art and her creative upbringing carried over into adulthood. 
Her journey began when she started turning doodles in her notebooks into bona fide designs. After making a few shirts featuring her designs for herself, she got involved in printing when she realized that other people would be interested in buying her clothing. She and Jessica Chase, her business partner, now run their own business, called Ides, and have an official website where shoppers can buy her designs.  
As for the future, Burke hopes the business will expand. While Burke and Chase will be graduating this year and going their separate ways, they will still be able to make their shirts and see where the future takes the business.  
Kayla Platoff: Since you're a political science major, I'm curious as to how you got involved in such a creative line of work? 
Libby Burke: My mom and stepdad are both art dealers, so I've grown up around art. I'm going to UCLA to study political theory just because it is something different but, even then, what I'm studying does relate to my art. 
When studying political theory, I have to read a lot and a lot of it is just studying or focusing on one word and the meaning of a word, so I'm interested in the idea of words and how you visualize them, which is how it all comes together.  
KP: What was your first t-shirt design? 
LB: It was a wasp. My family is from Connecticut and they're very WASP-y [White Anglo-Saxon Protestant], and it's funny because I'm out in LA and they're all art dealers, so we're a traditional family in that sense. So, the design was more of a joke and a play off of a word.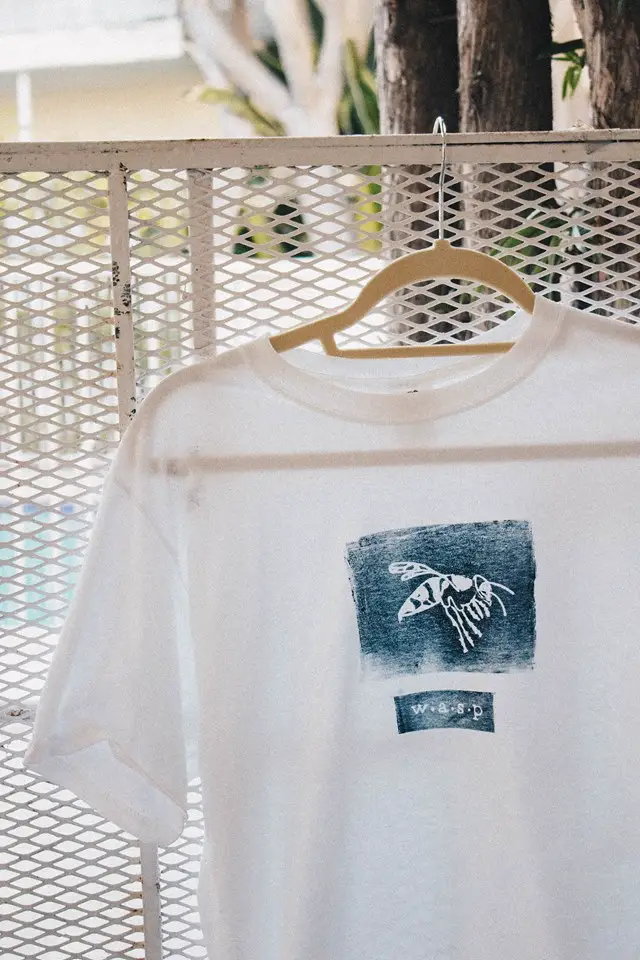 KP: How would you describe your artistic style? 
LB: I really like contrast of colors. I started out with notebook doodles that were just black and white, but I wanted to translate that into a different medium that required more skill than doodles on a notebook page, which is how I got into printing. I picked out some old undershirts and put my designs on them because I thought they would look cool on a t-shirt. 
KP: Do you have any artistic inspiration? 
LB: I really like Keith Haring, and I like cartoonish contrasts and similar styles, but I have grown up around art, so I feel like all of those influences have subliminally affected me. 
KP: Did you know that you wanted to get into the t-shirt business specifically?  
LB: It kind of just worked out that way. I was working over the summer at Mastercard, and I wanted to spend my free time productively and creatively. I wanted to have a productive outlet rather than just sleeping or watching Netflix, so I picked up learning the guitar and started drawing more. It just started out as a hobby and I only made a few shirts. 
Then, I was wearing my shirts when I came back to school and a friend came up to me and asked where I got my shirts. When I said that I made them, she said that people would probably be interested in buying them and offered to front me the money to start making a few.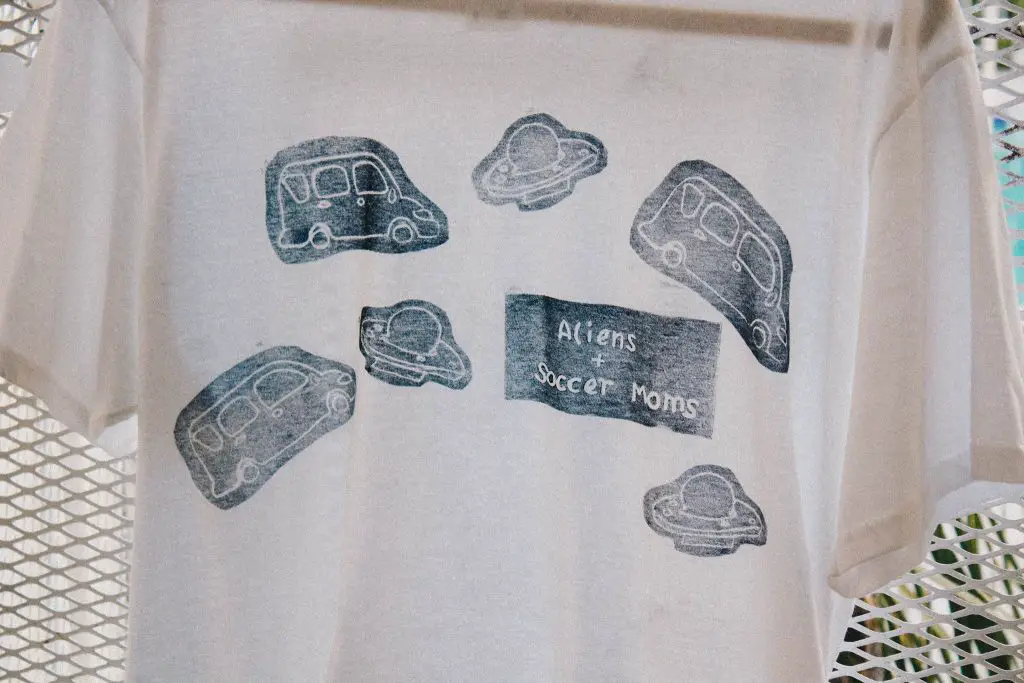 KP: How did you come up with your company name? 
LB: It's actually an old family name — it's my great-grandmother's maiden name. The Ides were the part of my family that came over from an island in England, settled Vermont and were also the first of my family to come out to California. Since I'm the first in my nuclear family to come to California, I thought it was a funny little homage to that.  
I also like the sound of the name and it is a part of my heritage. I never got to meet my great-grandmother but she really influenced my mom, and I'm also named after her so I was also paying tribute to that.  
KP: Did you face any obstacles when trying to open up your own company? 
LB: Not really, but we're still trying to get the word out. My friends have been great about posting about it on social media, so we haven't faced anything too difficult yet. Only time will tell.  
It's been cool starting something like this because you realize so many things that you'd never thought about before, like how we're going to price something, if we make shirts in bulk or make orders as they come, how many designs we are going to do, how many times we will do designs and other things like that. 
We've recently begun doing commissions, so people can ask us to design shirts. We're designing shirts for a student government campaign right now, so we're branching out more into that.  
KP: What are you hoping for in the future; are you wanting your business to expand? 
LB: I do this with a business partner named Jessica Chase, and she manages the website, figures out pricing and handles all of that. We're both seniors, so she's moving to the Midwest after graduation to work on political campaigns and I'm moving to New York to work for a corporate law firm, so we don't know what will happen after June. We do have the website for a year though, and as of this quarter we're hoping to release another 10 designs and do more custom designs.  
The business is mobile since we do have the website and you can make t-shirts anywhere, so hopefully I can continue doing this for a while. It would be awesome if the business became more serious as well. For now, it's just a good creative outlet and we are making some money on the side.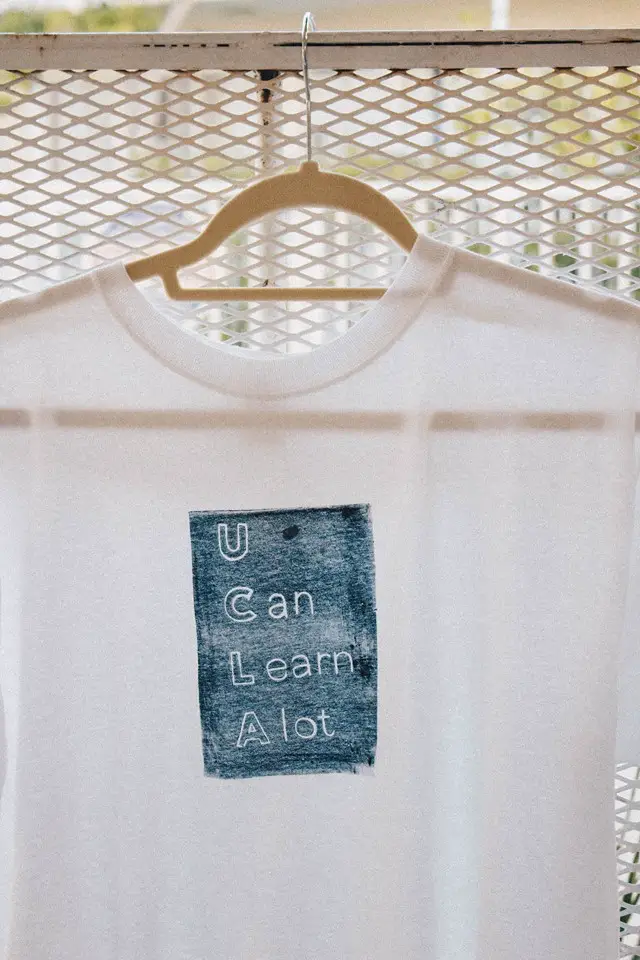 KP: Do you have any advice for other young people who are trying to start a business? 
LB: My advice would be to just do it. I've ended up talking to a lot of friends who think it's great that I've done this and they say that, while they've had ideas, they never got around to doing something like this because they don't think they'll make a profit.  
We just started making a profit with our t-shirts. We've covered all of our basic costs, and that feeling of satisfaction from knowing that I've covered the costs and that I'm actually making money off of my own thoughts and actions has been a cool feeling.  
Seventy-five percent of starting a business is simply saying, "If I want to do this, I should set aside the time to do it." I think that people think too much about every scenario and get too bogged down to the point where you don't act, and I think a lot of starting a business is just overcoming that fear.  
KP: Is there anything else you would like to say about your business? 
LB: Just buy a shirt! They're only $10, they're fun designs and it's a limited supply.