Though only a freshman at MIT, where she majors in Computer Science, poet and programmer Sharon Lin has already begun to make an impact in her chosen field. After developing an interest in programming at the age of ten, she more recently has become a mentor for younger students who want to pursue a career in technology. She was nominated to be a White House Champion of Change, a position that she uses to advocate for girls in the tech industry.
Computer Science is not her only focus, however, and Lin's love for writing has led her to become New York City's Youth Poet Laureate. Having developed a love for storytelling from a young age, Lin has also recently branched out into film, which allows her to combine her creativity with her technical skills. Though her interests are varied, she pursues all of them with the same goal of making her voice heard and encouraging others to do the same.
Christine Ascher: When did you first start becoming interested in writing?
Sharon Lin: It's hard to say. I've been writing ever since I was young. I can't really pinpoint the exact age, but I remember when I was a young child being fascinated by different stories. The first ones that stuck out to me were usually typical children's stories, and I started wanting to write my own. For a long time, before I know how to read or write, I would orally tell stories to my family and they would write them down for me. It just grew from there. The passion that I had for writing didn't really stop; it continues to grow every day.
CA: How did you come to be the NYC Youth Poet Laureate? Is poetry your main focus in writing, or do you like to branch out to other forms as well?
SL: I participated in the Scholastic Art and Writing contest when I was starting middle school, and after several years of winning awards, I was contacted by the organization about partnering with Urban Word NYC. Urban Word runs the NYC program, and they were looking for a new laureate, so I sent in my resume and a portfolio of my poetry. They invited me as a finalist to perform in the youth poet laureate finals, and eventually I was chosen as the laureate for the year.
I've actually worked on other genres in the past; I have written a novel and some short stories, in addition to poems. Because I'm currently serving as the NYC Youth Poet Laureate, I am working a little bit more on my performance in poetry as of late, but I generally write a lot of different types of genres.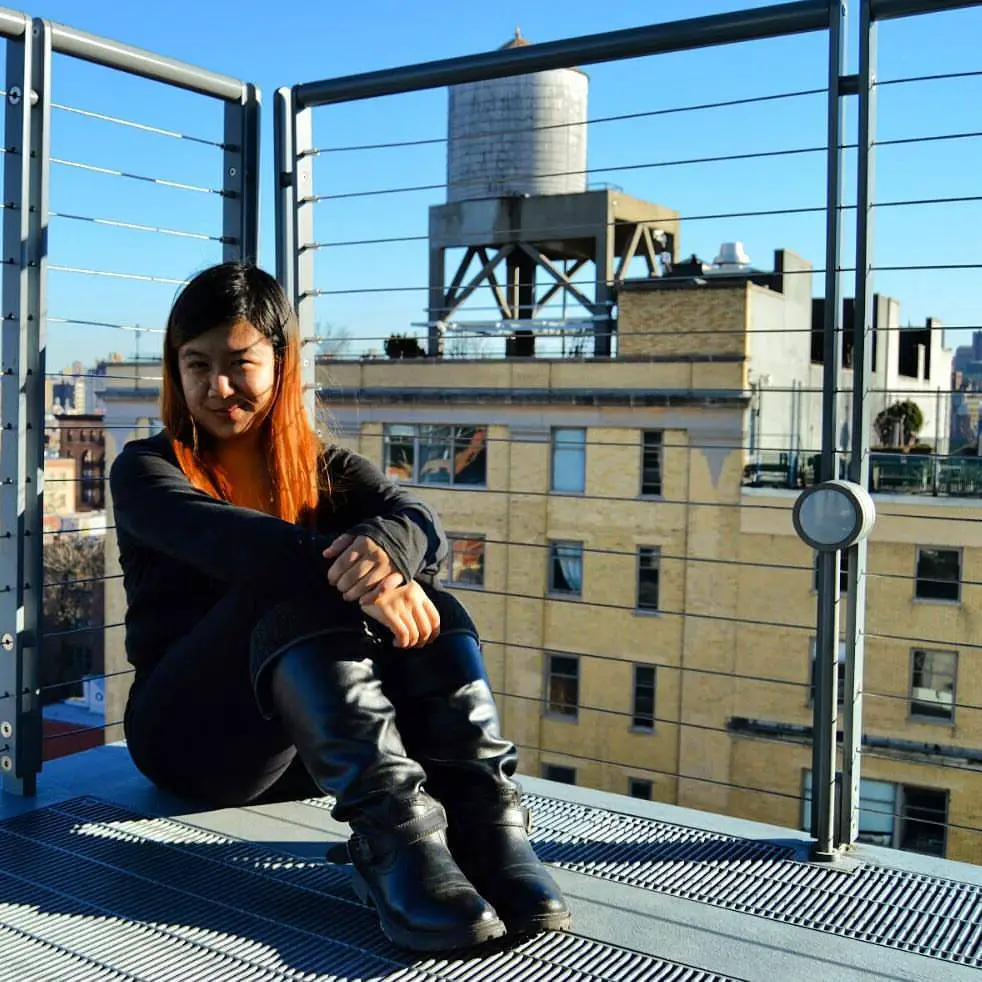 CA: What inspires you to write?
SL: The experiences I've had and the people I've met, as well as some of the values that I've grown to have over the years have inspired me. Often when I write, I'm trying to reach an audience that might not have had exposure to a certain idea, or I'm trying to express an experience that I went through, or I'm trying to educate an audience about something that they might not have known about before. I like to talk a lot about relationships between people, how the natural world and philosophy interplay, as well as science, technology and society.
CA: On the other end of things, when did you first become interested in programming?
SL: I first learned about programming in middle school as well; before that, I knew about computers, I had used them before and I knew that websites were built somehow, but I didn't have a lot of knowledge about programming because it seemed a little bit intimidating at the time. Around the age of ten, I came across my father's old C programming book. Basically, it was just a guide to learning how to program in this programming language called C and I went through a few tutorials. It was really interesting, especially since you could immediately see how certain commands that you put into the computer are supposed to do different things, and I started to learn the logic of programming. From there I went into different tutorials, Khan Academy, so on and so forth, and eventually just started immersing myself in the world of programming. It really took a turning point in high school when I became involved in organizations that gave me a network to reach out to other students who were programming as well.
CA: Can you tell me a little bit about your involvement with the organization ProjectCSGIRLS?
SL: I joined ProjectCSGIRLS as one of the executive directors during my sophomore year of high school, and I worked with them to expand the competition. Essentially the competition is a computer science or tech competition where middle school students will submit projects that they've built and they'll compete with one another. At the end of the year, there's this big gala in Washington D.C. where we screen all their projects and get different judges to comment on the work. The winner gets a cash prize, and there's also a runner-up, plus a big celebration. Essentially the goal is just to get more middle school girls involved in computer science and to celebrate their achievements.
CA: What inspired you to start advocating for girls in technology specifically?
SL: A lot of it comes from personal experience and just from anecdotal experience. Of course, nowadays, there's a lot of conversation in Silicon Valley about the lack of women in tech and the discrimination against women who have created start-ups or who are working for large companies. I've also had a lot of experience growing up where I've seen that the computer science track, and science in general, are fields that draw in more boys than girls. Advocating and being a role model allows me to share this experience with other people and to show them that anything is possible for a girl in this field. I know that when I was in middle school, being able to see other girls like me in technology definitely would have made me a lot less hesitant to get involved.
CA: You've worked with the Tribeca Film Institute as well; can you tell me a little bit about that experience? How does film tie into your other interests?
SL: I'm a fellow for the Tribeca Film Institute and I'm developing a short film about a young Chinese girl who suffers from mental illness and has a strange relationship with her family. Right now, it's in the development phase; we're currently writing the screenplay and trying to figure out the shot work and all of the technical backdrop to the actual film. I think it's great to have a community where you can express yourself in different creative ways and to find a different approach to traditional storytelling mediums such as writing. I'm hoping to eventually flush out the project and include virtual reality elements to it.
CA: Given your interests are so diverse, do you have any ideas for what you want to do after graduation?
SL: I want to do research, so I'm hoping to go to grad school after graduation. In the meantime, if I'm not going to grad school right away, I'll be working for a few years for a tech company or even starting my own. I've had some interest in virtual reality development, so I'd be interested in starting a company that creates VR content for use for either educational purposes or medical purposes. Right now, it's all up in the air, but I'm definitely interested in continuing with storytelling, as well as software development and computer science.