Tom Petty hit the nail on the head when he said that music was real magic. Sebastián Otero Oliveras, who also goes by his stage name Sebastián Otero, has been using his own style of musical magic to spark positive thought and change. As a student of Brown University, Otero is studying ethnomusicology: a crossover between musical studies and anthropology. On campus, Otero's creative talent has undeniably taken hold. As a musical artist, he uses his platform to create a conversation about certain social and political issues that bombard our communities.
Born and raised in Puerto Rico, Otero was first introduced to the musical world through the violin and was classically trained using the Suzuki Method. He explains that his gravitation toward the violin was less of a choice and more of a natural decision. As he grew older, Otero's interest in other musical instruments began to arise and he asked his father to teach him how to play the guitar. Otero was taught some principle chords and then took his learning into his own hands: "Self-discovery was a big teacher, I would play around with the guitar a lot." Otero's perception of how different instruments fit into different musical settings would mold his own approach to music making in the future. Currently, Otero is interested in how he can bring rapping, singing, guitar and other musical influences together in a coherent manner.
Hip-hop has been, historically speaking, a crucial avenue that many artists have taken advantage of to bring certain social issues into the conversation. Otero has been listening to hip-hop since he was seven years old and he thanks his parents for giving him such a broad range of musical exposure from the get-go. Otero, with a fusion of his Puerto Rican roots, crafts tracks in Spanish that work to produce the same effect. "Al brincar el charco" is a track that details the relations between The U.S. and Puerto Rico and Otero's intent behind his words is simple yet still enormously powerful. "If this song makes you question that [relationship] and look again, then it did what I wanted," he says. "Al brincar el charco" also demonstrates Otero's steel-grip handle on the playfulness of the Spanish language. This specific track, laced with hypnotic beats and entrancing lyricism, serves as a successful way to deliver a political message to a younger crowd.
A commendable quality of Otero's music is his raw honesty. In "Laura se va," the track laments a woman leaving her female partner. In this instance, Otero is calling attention to same-sex relationships with the use of a softer acoustic guitar and calming vocals. In this track, he is giving representation to a marginalized group of society through his own creative platform. The wordsmith explains that he tries to be as open as possible in songs about his life and his own self. "I don't build a character or a persona," says Otero. "Even in songs that aren't necessarily about me, I'm still present in them." Otero's commitment to his musical journey alongside his listeners is a quality that sets him apart from other musicians.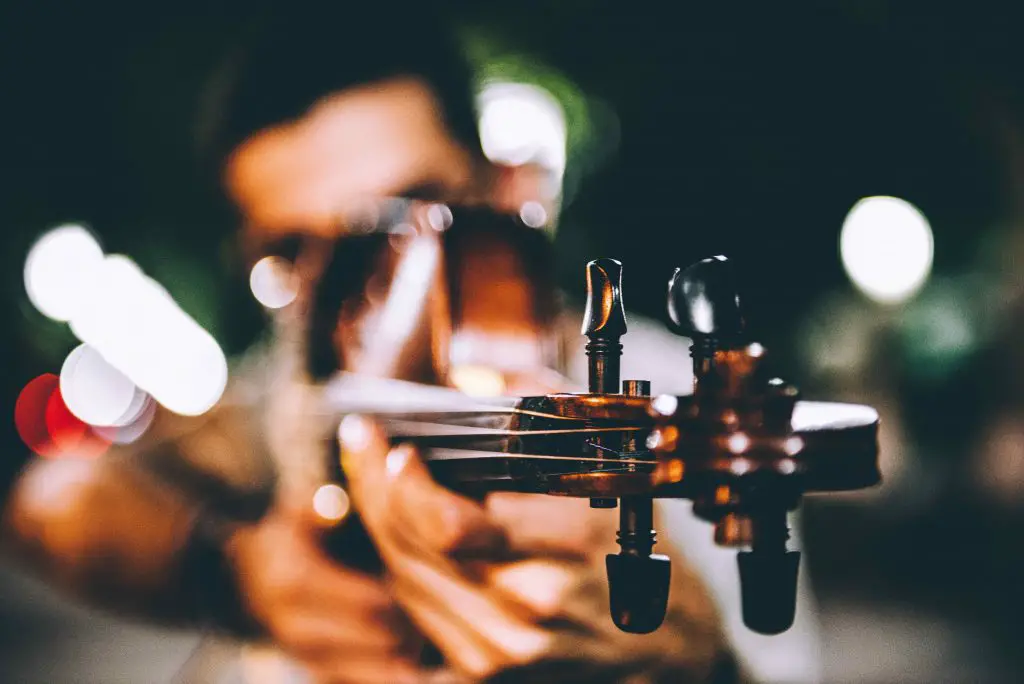 Otero creates his music in his native language of Spanish and, at first, he was concerned with how non-Spanish speakers would take to his music: "I was frustrated because I wasn't sure how my music would be received and then I realized a lot of people were still able to connect to it" Otero explains. Rapping and singing in Spanish has provided Otero with various opportunities to sharpen many facets of his craft. For example, Otero, with non-native speakers in mind, pays close attention to body language, inflection, voice, tone and intricate rhymes schemes. Rhyme scheme is one element that Otero focuses on intently because he feels it allows non-Spanish speaking listeners to really connect to his music. "At the most basic level, rhyme scheme helps people identify: 'I don't know what you're saying but I can tell which words are rhyming'" he explains.
Writing in his native language has given Otero the opportunity to convey a message that most people wouldn't understand but are still interested in. Otero ties his Spanish tracks and diversity on Brown's campus together eloquently. "If Brown is talking about diversity [on campus], then the music should reflect that," Otero says. "It's important to be a 'voice' in my own community. Writing in Spanish has given me the ability to create my own 'corner' on campus as well."
Speaking to Brown's diversity, Otero was approached his freshman year by the music department and was asked to make an arrangement for commencement: "I wrote a re-conceptualized version of our alma mater and then performed the rap at the commencement ceremony," he says. "It was the largest crowd I had performed for and it was a beautiful event." When asked if he felt nervous for the performance, Otero breaks down his view on nerves: "I did right before the performance but I hope I never stop feeling nervous before performing because it reaffirms that I'm human."
Music has the ability to impact people in profound ways and that's something that Otero strives for in his musical creations. The impact that Otero hopes to make is of the noble kind. "I hope that my music can be a small element in people's drive of being better humans," Otero says. "I want to be a part of that quest and if one of my songs can help someone be a better person then that's what I want." From a young age, Otero has been extremely perceptive of the impact music can have. While crafting music, the musician tries to describe what he has seen and how it has affected him personally. In doing so, Otero is able to create a much more personal bond with his listeners and that explains why he puts so much effort into his work: "[Music] can touch people, make them think and question things," he says. "I want my music to show that I'm an observer who feels things, not just a distant set of eyes."
Giving back to others through music is something that Otero feels is of serious importance. At the age of eleven, he played his violin for an impoverished community in Santo Domingo, Puerto Rico. Otero describes the experience as a formative one for himself. "I played for the community and it was the first time I was interacting with kids my age who hadn't seen a violin before" Otero recalls. Otero's musical creations are of an altruistic kind and he hopes to engage as many minds and hearts as possible.
When Otero isn't actively creating music, he enjoys hanging out with friends, viewing films and working on Exquisite Corpse poetry. He also likes to spend time walking in nature, which he explains as the human's most natural form of transportation. When he travels back to Puerto Rico, Otero also spends time working with his grandfather on his farm, harvesting plantains and sugar cane.
Otero is currently working on his first EP, titled "Buscando mi verdad," which will feature six tracks and six videos that coincide with each track. All of Otero's tracks are available for streaming on Soundcloud.
Instagram: https://www.instagram.com/sebadelmundo/
Soundcloud: https://soundcloud.com/sebadelmundo/tracks
Twitter: https://twitter.com/sebadelmundo