In Residence with Jade Carter
The Brigham Young student and aspiring graphic designer recently had her work showcased in the Franklin S. Harris Center in Provo.
By Madeleine Ngo, University of Florida
---
Jade Carver is a freshman at Brigham Young University who is currently on the Graphic Design track.
Carver is especially interested in contemporary, abstract pieces ranging from vivid acrylic paintings to intricate ink drawings. Her pieces catch viewers' eyes with their delicate attention to detail and utilization of bright color palettes. Carver's work was recently featured in the Franklin S. Harris Fine Arts Center at BYU for the Student Foundations Art Show. She hopes to pursue a future career as a freelance graphic designer, specializing in either designing poster and book covers or contributing to humanitarian work.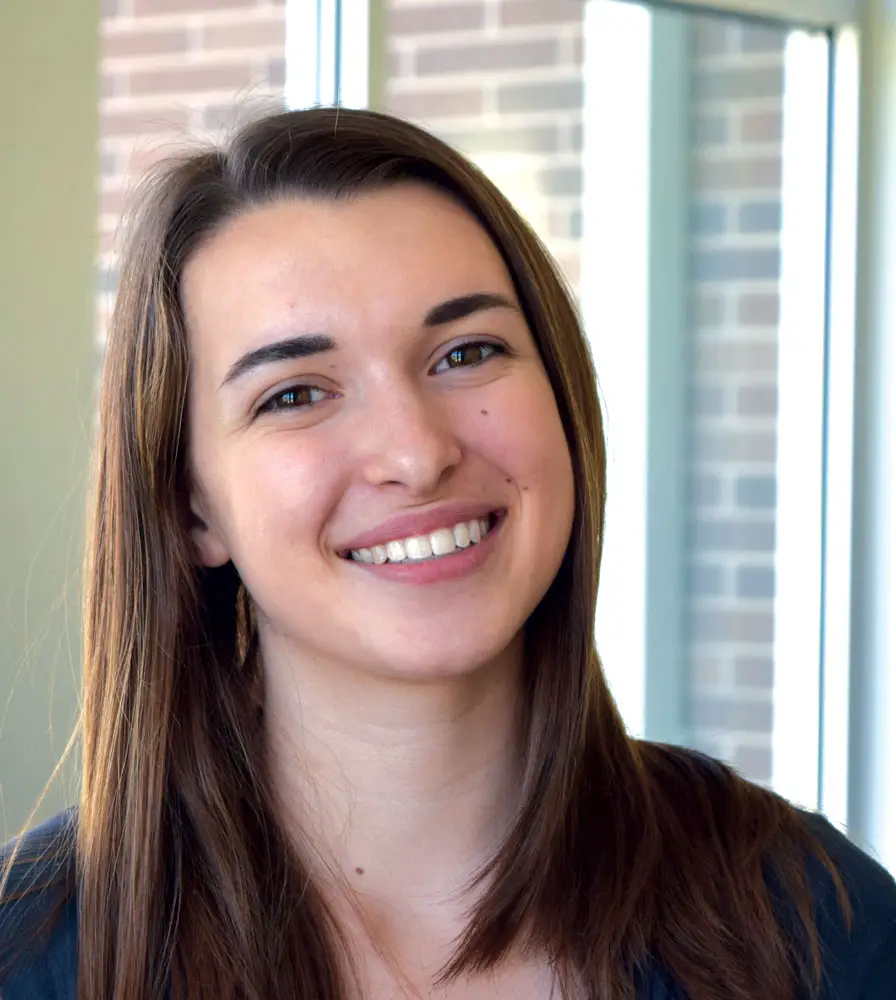 Madeleine Ngo: What inspired you to take on art?
Jade Carver: I've always loved art, but I didn't ever think I would pursue it. I probably never would have if it wasn't for the passionate encouragement I received from the people in my life. I think from a young age I could see that I had some potential, but it never would've grown if I hadn't been supported in my efforts.
My art teacher in elementary school really pushed me to always create and not pay too much attention to how perfectly everything turned out. My parents always loved it when my siblings and I were creative, and I think growing up in a household that promoted creativity really helped. Other than that, I just like art. There's no other feeling like looking at a pleasing piece of art, whether it's a famous painting or the packaging of a granola box.
MN: What is your art making process like?
JC: I like to have a set idea for a piece before I start it. I rarely ever jump into a project without planning out the composition or details. Typically I have an idea occur to me and I think "Yeah, this would look good," and I start with that picture in my mind. Normally it doesn't turn out exactly like what I envisioned, but that's a part of the entire process. It's hard to find time to make art for myself, but if I have an idea of something that I really want to create, I find the time. I can't get an idea out of my head unless I actually make it happen.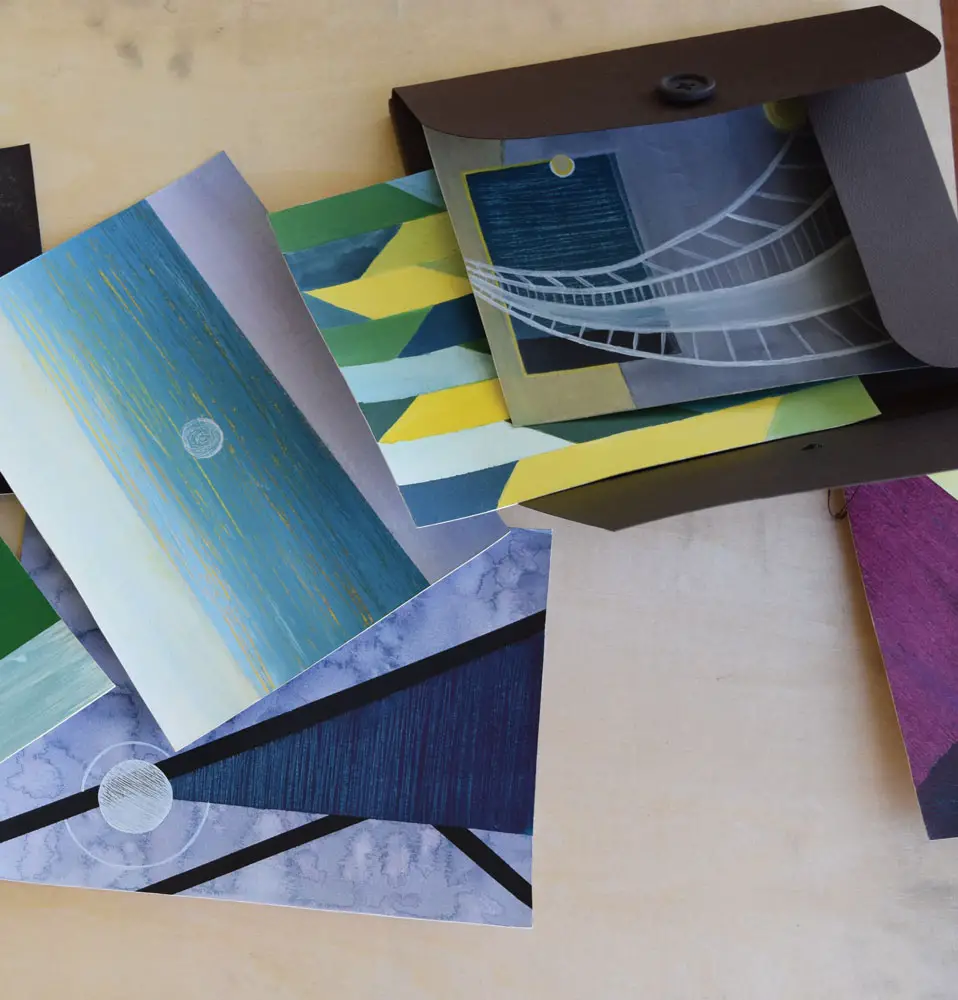 MN: What is your favorite medium?
JC: It depends on what type of mood I'm in; if I want to work with something I'm confident in, I like to use pencil, charcoal or pastels since those are the mediums I'm most experienced with. If I'm feeling experimental, I branch out and work with paints and inks—mediums that are more permanent. Especially with ink, I just have to just go for it and not worry too much about everything being exactly how I pictured it.
MN: Where do you draw inspiration from?
JC: I draw inspiration from a variety of places. When I see successful artists' work, I'm inspired by their methods and I try to emulate them in my own work. My peers are also a huge source of inspiration for me. When I see the incredible pieces my classmates make, it motives me to be better and try to see things from a new perspective.
MN: What is your favorite subject to paint or draw?
JC: I used to draw a lot of realistic portraits and still lifes, but recently my tastes have changed, and now I like doing more abstract and nonobjective art. I think it's because of the freedom it offers. I feel liberated to express what I'm thinking of through color, texture and composition.
MN: Do you have a favorite piece you've made recently?
JC: If I had to pick, I would probably choose my final project for a composition class I took last semester. We made eight small pieces relating to anything we wanted. I chose to make abstract "illustrations" of scenes from one of my favorite books, "The Awakening" by Kate Chopin. It was a really exciting project since I was able to portray the emotions and moods I perceived from certain scenes of the novel.
MN: Who are your favorite artists?
JC: Al Hirschfeld off the top of my head, but I also love some of the classics like Van Gogh and Monet. Hirschfeld is an artist my professor recently introduced me to—he was an illustrator that did mostly caricatures of celebrities and people in his life. I love his work because it's dramatic, yet minimal. He used lines in a precise way that still had a sense of flow and movement to it. His work is so beautiful and looking at it is like a playground for the eyes.
MN: What do you love about art?
JC: I love the versatility of it. Art can mean something different to everyone, and no single interpretation or creation is right. I'm always captivated by artists' use of color; when I see a piece with a beautiful color palette that works well with all of the other elements, I'm in awe.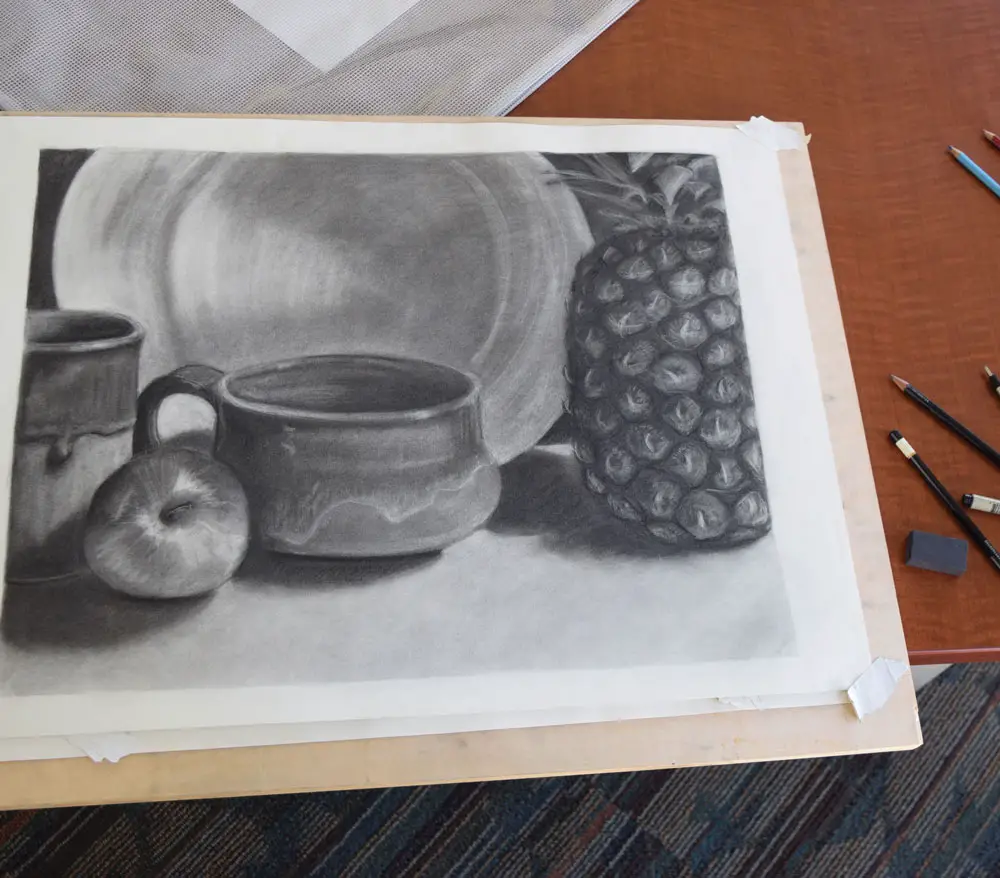 MN: What art classes have you enjoyed most?
JC: My composition class is probably the one I liked the most. All the work we did in it was nonobjective and focused on color and composition. It allowed me to test new methods and mediums that I had been wanting to try for a long time, but had been too scared to do before.
MN: How has Brigham Young helped you pursue art?
JC: BYU requires you to take multiple foundation classes before applying to a specific major. These classes span a wide variety of art "genres," from design and composition, to still life and figure drawing. By taking these different classes, I've been able to discover what I love best and what I could improve on in the future, as well as details about the different paths I could take.
MN: What are your future plans?
JC: I plan to apply for the Graphic Design program in the next month. I hope to take the skills I learn and eventually become a freelance graphic designer. As of right now, I'm most interested in print mediums like designing poster or book covers. Another field that interests me is humanitarian design. It's a really diverse field—it covers all aspects of humanitarian work, but allows artists to practice working with new skill sets while basing their designs off of the basic principles of design. I think it would be an amazing opportunity to have the freedom to make artwork I love and that hopefully resonates with others.