For Iowa State University senior Sabah Ali, there's no time like the present to pursue your career goals. While college is the perfect time for exploration, it also holds the potential for realizing the ideal career path early on. Instead of treating college like a pit stop before entering the real world, utilize the time to form connections and develop life-long productive habits.
This is a lifestyle Ali swears by. An apparel merchandising and business management double major, Ali published her book "Enrolling in Confidence: How to Live the Lifestyle You Want in College" in March of this year. Shortly after, Ali founded the podcast "Dorm Rooms to Conference Rooms." Most recently, she was interviewed on the local news station ABC 5 about both her book and career aspirations. Ali advises students from all walks of life to take the steps necessary to achieving success while still in school. In addition to all of these things, Ali posts blogs weekly on her website, covering topics from basic life updates to more tips for savvy entrepreneurs.
Marissa Cortes: Why did you decide to double major?
Sabah Ali: I chose to do two majors to pursue my long term goal of creating my own clothing line, which I am in the process of doing right now, actually! I've always loved fashion, so that's where the apparel major comes from. The business side sparked when I was in high school.
MC: You wrote your book in just thirty days. What was that like?
SA: I made the goal back in January of this year that I wanted to write and publish a book in 30 days. Some people thought I was crazy, but it was definitely doable because some of my mentors had already done so. It was probably one of the best experiences in my life because becoming an author was one of my lifetime goals. I had to plan my entire month out and put deadlines on when I would finish my book, have it edited, make the cover and all of that. The day of launch was at the end of March and within a couple hours I hit Best Seller in two of my categories on Amazon.
MC: That's so cool! How did you decide what to write your book about? Did you pick from a few ideas or have one vision from the outset?
SA: That was the hard part! Before I even started writing, I took an entire day to brainstorm what I was going to write about in each chapter. I knew I wanted to share my college experience, but I wanted it to be relatable to any student reading it. So I chose different topics that I apply to my own life in order to have that balance as a student and be focused on my own goals. I chose topics and then I chose different stories in my life and included that in each chapter. But I structured it so you can apply it in any career field that you are in; it doesn't just have to be entrepreneurship
MC: What are some of the key topics you discuss in your book? Which one do you find to be the most beneficial in your own life?
SA: Some of my favorite topics that I discuss are decision making, investing in yourself and networking. When you're in college, it's hard to make good decisions. Like deciding whether to go out and hang with friends, or stay in to do work. I talk about how to balance both and what to look at when making those decisions, like investing in yourself. I also discuss money and how to properly save and spend it. You go out one weekend and boom, there goes a hundred bucks that you spent on drinks when you could saved that and spent it on a plane ticket or a ticket to a conference. Just knowing you have that money to spend is an investment in your future.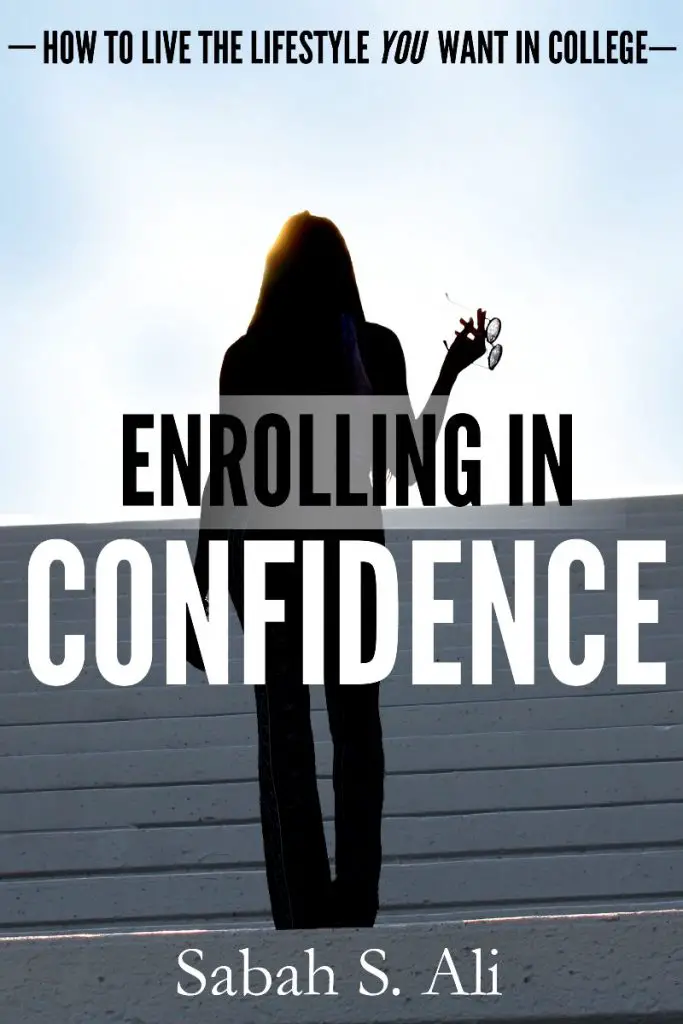 My last one and favorite by far that I know has been the key to my success is my network. Find someone who has already done what you want to do in life and follow in their footsteps. You need a mentor to guide you through the process! Your network is your networth; the people you hang around have a greater influence on you than you may think.
MC: You also founded and co-host a podcast called "Dorm Rooms to Conference Rooms." What inspired the move to podcasting?
SA: Podcasts are something that I love to listen to. It's super easy because you can listen to one anywhere, like at the gym or in the car. I love that because you get inspiration and motivation from different types of podcasts. My co-host and I decided to start one to target college students who are interested in the field of entrepreneurship. Podcasting also allows you to become a better speaker and interviewer.
MC: How did you meet your co-host?
SA: We met through a mastermind program that we were both in. We were both in college and thought a guy and girl perspective on [entrepreneurship] would be cool, so we decided to do it together. We've interviewed all sorts of people from marketers, real estate agents and clothing company owners.
MC: What kinds of guests have you interviewed so far?
SA: Our biggest named guest we've had on is John Lee Dumas, who hosts EOFire, which is an award winning business podcast.
MC: That's exciting! You mentioned earlier that you like to discuss how to balance school and a social life. How have you dealt with that balance personally?
SA: I prioritize and make a schedule every single day. I have classes, my company and personal goals, so I always schedule out what needs to get done first, and then from there see what's next. I always make time to see my friends because that's important for a healthy lifestyle. Some tough decisions happen when my friends want to go out during the weekdays or weekends, but I'm busy working with my company and the different projects I have going on.
I have to think about what means more to me at the time, and if I can do it later. Most times, I schedule out my day well enough that I have some time where I can go out and hang with friends. Those decisions are hard, but in order to pursue everything I want to, I have to stick to my schedule. Otherwise things will not go right!
MC: What are some projects you want to pursue in the future?
SA: The biggest project I am working on right now is my t-shirt line. The shirts are for women and have inspirational sayings on them. What's going to differentiate them from other t-shirts out there are the type of sayings and the shirt styles. The name is "Unforgettable by Sabah." I want to turn this brand into a movement empowering other women to do anything in life no matter what situation they're in. They are unique and "unforgettable."
I'm actually documenting this journey throughout my senior year of college. I'm doing a Facebook live event everyday until I graduate in May to show everyone the process. The failures, struggles, high points and everything I go through in order to see success. I'm on day 26 and I have 231 days until I graduate!
MC: Wow, I wish you luck! And now for the super cheesy question: Where do you hope to be ten years from now?
SA: Ten years from now, I see myself building up the brand "Unforgettable" as a big movement for both girls and guys. I'm going to have built up my personal brand enough to speak at universities, conferences and events to share the message with others. I also will be putting on my own events and conferences that students can attend, to network and get inspired at a young age. My main goal in life is to inspire as many young people as I can.