In today's world, there are two rather large organizations/programs associated with college: collegiate sports and Greek life. Athletes typically train their whole life to get the opportunity to play at a collegiate level, and it is an honor to do so. While Greek students, unlike athletes, can't receive scholarship, fraternities and sororities are also major deciding factors when high school graduates are deciding on a college. However, most universities, for a variety of reasons, forbid the two student groups from cross-pollinating, i.e. college athletes are rarely allowed to also be in Greek life.
However, two weeks ago I stumbled upon an article from "The Dartmouth," America's oldest college newspaper, regarding athletes and Greek life at Dartmouth University. The author wrote, "Varsity athletes make up around 21 percent of the undergraduate student body, and given how prevalent Greek life is on campus, it comes as no surprise that Dartmouth athletes are heavily involved in Dartmouth's Greek scene." So while many universities tend to frown upon their athletes being associated with both programs, Dartmouth celebrates it. Why?
Personally, I have been on both sides of the spectrum. I have been a competitive athlete from a young age and finally earned a scholarship at a Division I school to continue my athletic career. I had always been interested in Greek life; however, it was uncommon to be involved with both at my school. Due to an indefinite injury, after my freshman year, my life as a student-athlete had come to an end. That next year, I decided to go through formal recruitment and ended up finding the sorority for me. Although I never had the opportunity to be involved with both at the same time, I can relate to both sides.
So, the article raised a question that I myself had contemplated for several years: Should athletes get the opportunity to get involved with Greek life if that is what they wish? To get a better understanding of both sides of the issue, I spoke with two individuals. Bridget O'Neill, a senior at Dartmouth University, is a student-athlete on the cross-country and track and field team, but decided not to go Greek. She is from Oakville, Ontario, Canada, majoring in psychology and geography. Ryan Blankemeier is a sophomore on the hockey team at Dartmouth University who also rushed Alpha Chi Alpha. Blankemeier is a computer science major from Oak Park, Illinois. I picked their brains about their decisions regarding Greek life, as well as how those decisions have affected them as student-athletes.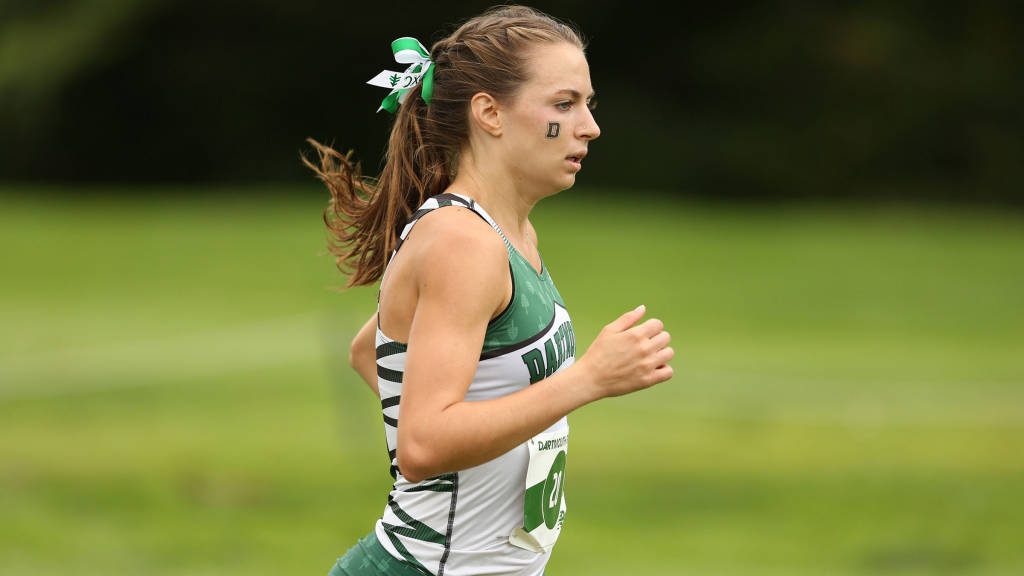 Alyssa Cook: What made you choose Dartmouth?
Bridget O'Neill: I looked at a lot of schools in Canada and the U.S., and it ultimately came down to what I thought was the perfect mix of both academics and competitive sports. I also love Dartmouth's location and think it values a well-rounded student.
AC: What is Dartmouth's athletic program like? What makes it unique?
BO: I think what makes Dartmouth athletics programs unique is the sheer number of student athletes at our school. The entire school population is only about four thousand, and about a third are student athletes since we have so many D1 sports programs. It makes being a student athlete a really accepted thing, which is helpful with professors understanding your time commitments when it comes to missing class for athletic events.
AC: From what I have heard, a lot of athletes are involved with Greek life at Dartmouth, what made you decide to not be involved with it?
BO: Dartmouth students rush during sophomore fall, so we have a year of kind of exploring which is awesome. When that time came, I think I was on the fence just because I know I'm the kind of person that likes to give 100 percent commitment to the groups I'm a part of, and with my sports I didn't really think I was ready to take on another social commitment. Many of my best friends were/are a part of them, and since it's so inclusive at Dartmouth (I think about 70 percent are affiliated) I felt like I would still get to enjoy aspects of frats and sororities while not being affiliated, which has definitely proven to be true!
AC: Why do you think that some athletic teams/programs oppose their athletes from going Greek?
BO: I think maybe it's because of the added time commitment and possibly distraction. Our team has never discouraged anyone from joining one, because as I mentioned I think Dartmouth's Greek life is a little different, but I could definitely see why teams would be concerned that essentially joining another club could take away from someone's full effort in their respective sport. I mean, that was definitely my concern for myself.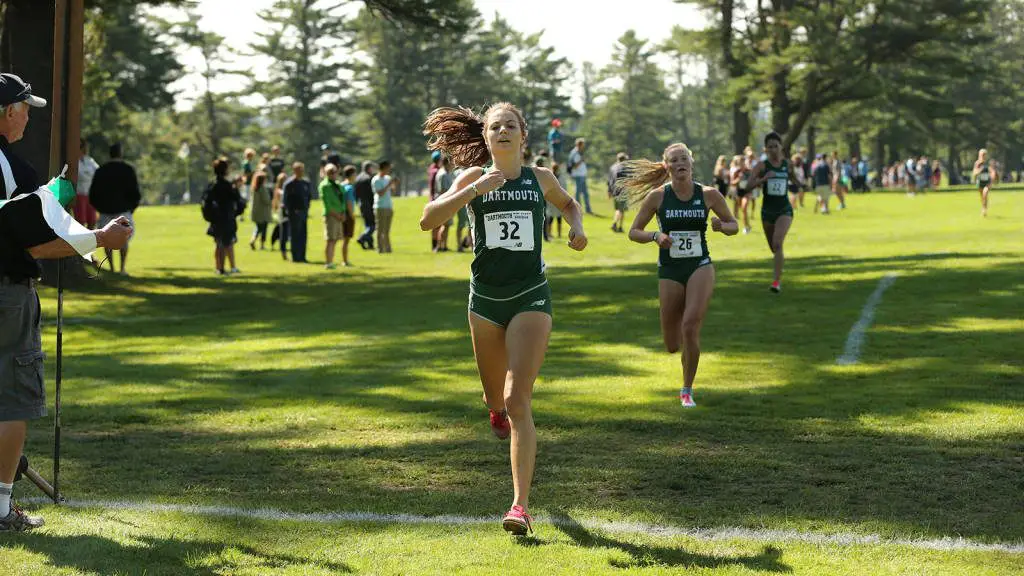 AC: From your perspective, do you find any cons associated with athletes joining Greek life?
BO: I think it all depends on the person. Most of my teammates that are affiliated handle it really well. I believe that some people need a different outlet and social network than just their team and Greek life offers that. Some of the best athletes I've known have been affiliated and they really benefit from the time in their Greek house. I think it's only a bad thing when priorities aren't straight and athletes get distracted from their sport, which doesn't happen often.
AC: Do you think being an athlete in Greek life negatively affects the bond of the team and the team's overall atmosphere?
BO: Not as far as I can tell from my Dartmouth experience. I think it's nice for our team to have people affiliated, as it gives us different experiences and friends around campus which I think is healthy. For example, some of my friends in sororities or frats will have me tag along to their Greek house's formals, which is great and can actually strengthen some bonds. I think it only negatively affects the team atmosphere if the team isn't a priority, which may just be an individual problem and not necessarily related to Greek life.
AC: What is your experience like being a student-athlete? What struggles do you deal with and how has it made you the person you are today?
BO: There are definitely ups and downs! I think being a student-athlete has definitely made me much more dedicated, hard-working person and made me have to be become more organized to manage my school work and sports. I think the biggest struggle is sometimes feeling like you're missing out on some things that happen around school while you're on the road for meets and such. But that all makes you reflect on why you are doing the sport you're doing, and I always end up feeling more sure of why I'm so committed to my sport. 
---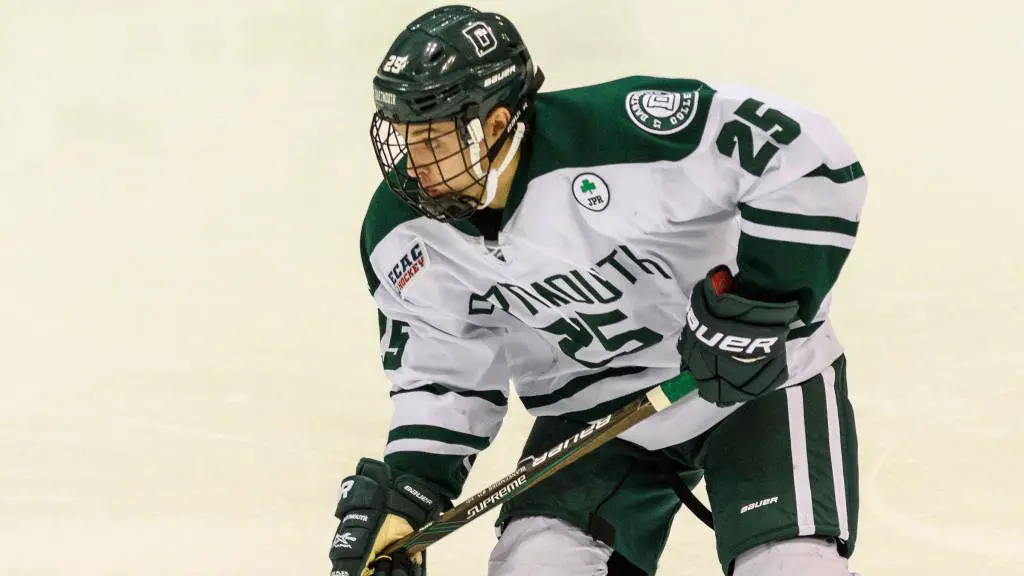 AC: Was your decision to choose Dartmouth based on athletics or Greek life?
Ryan Blankemeier: My decision to go to Dartmouth was based on athletics and academics. I really liked the school and the setting, and thought it was a good combination of hockey and high-level academics.
AC: How would you describe Dartmouth's Greek life? What about the athletic program?
RB: Dartmouth Greek life is pretty different because most students are affiliated. Whether or not students are affiliated, frats are the main social outlet in Hanover, so Greek life pretty much rules the social scene for athletes and non-athletes. Our school is also pretty athletic, we have a ton of Division 1 athletes and a lot of students who don't play D-1 play club or intramural sports.
AC: Has being involved in both changed you in any way? Has it taught you anything about yourself?
RB: Nothing huge. The hockey team predominantly rushes the same frat (Chi Heorot) and I made the decision to rush somewhere else, which hasn't been done by a hockey player in a while. For me it was just about finding a community of interesting people outside of my hockey life, and that has been a really positive experience.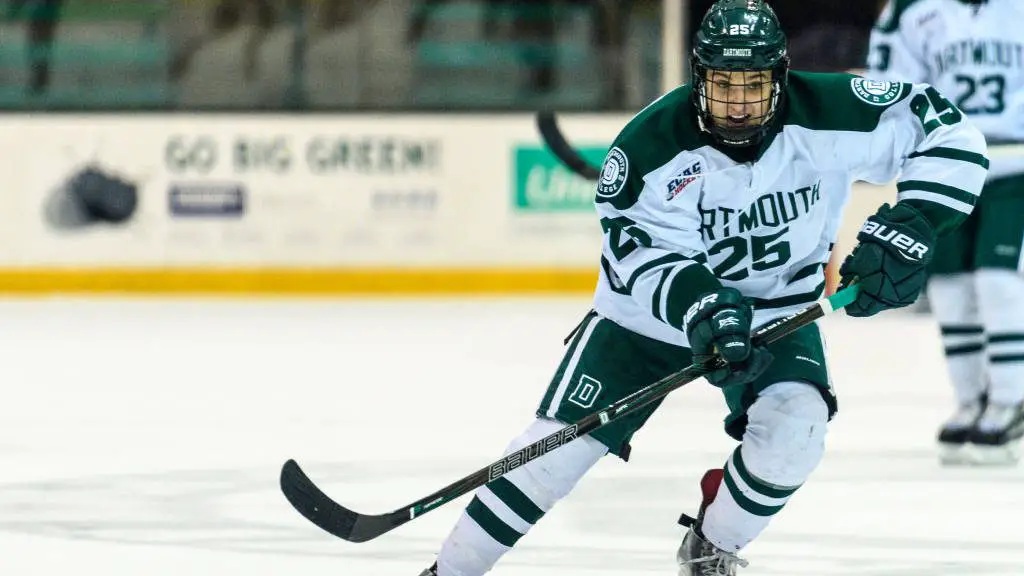 AC: How would you say being involved with both athletics and Greek life is similar? Different?
RB: They are both a brotherhood. The frat scene is much more inclusive though, as at Dartmouth, anyone can go to any frat on an "on night" and have a good time regardless of affiliation. So, I'd say the frats have given me a different community but it's a much different experience than hockey, which I put most of my time into and is a very selective group.
AC: From your perspective, are there any cons associated with athletes joining Greek life? What about benefits?
RB: Any cons are self-inflicted in my opinion. If distractions come from Greek life, then you have to balance your priorities better. Benefits are just more people to get close to and form relationships with.
AC: Is there anything you would like to add that would be beneficial to know?
RB: Dartmouth's frat life is very different than most other schools, so it might be tough to make conclusions about Greek life in general based on how we do it here.