Destiny Eames isn't your typical run-of-the-mill graphic art student: She's got her hands in several expressionistic areas, from graphic design and painting, to the art of learning a foreign language. Eames is doing it all, and the best part is, she's not afraid to show a little skin.
Eames figured art was her outlet to change the world at a young age. With her mother's artistic lifestyle, there was no question where Eames was headed in her life.
"Art has always been my outlet," the student artist told me over the phone. "It makes me happy."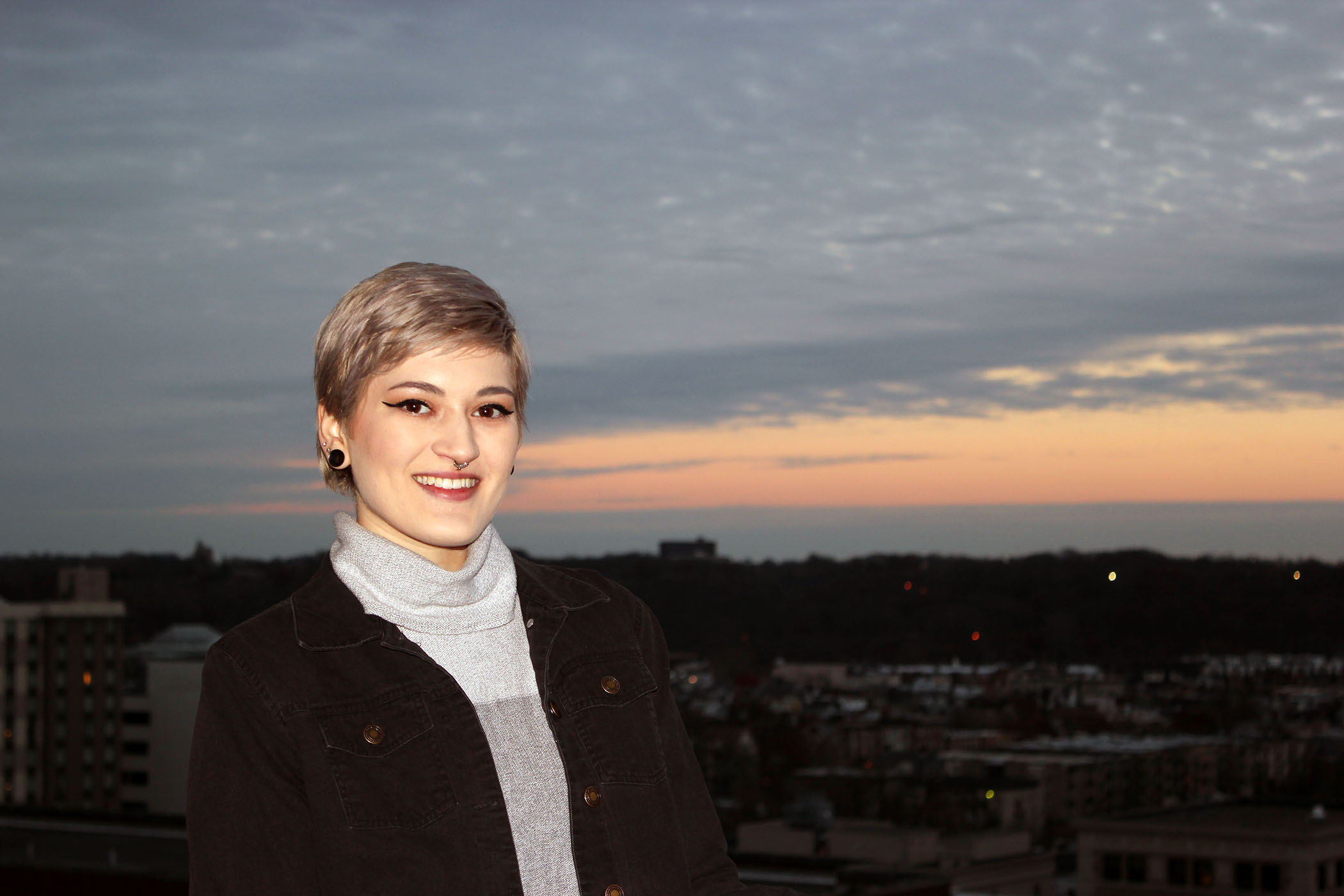 In addition to her mother, she finds inspiration in female leaders and artists such as Hillary Clinton and Frieda Kahlo. "[Clinton] is so powerful as a female political figure," she says. "And Frieda Kahlo was a successful female painter, who often painted herself as she was, without changing anything. That's something I respect, and I try to take that ideal into my art."
Though she attends Carlow University in Pittsburgh, Pennsylvania, Eames is also enrolled at the Art Institute of Pittsburgh, where she is expanding her artistic passions. Eames' art specifically focuses on the female figure, trans bodies and gender-nonconforming individuals.
Eames says that during her time in college, she's gotten to know herself more, especially as a feminist, and that her art has matured alongside her.
As an intersectional feminist, Eames supports not only women but men as well, advocating the best for all, regardless of race, gender, ethnicity, culture or disability.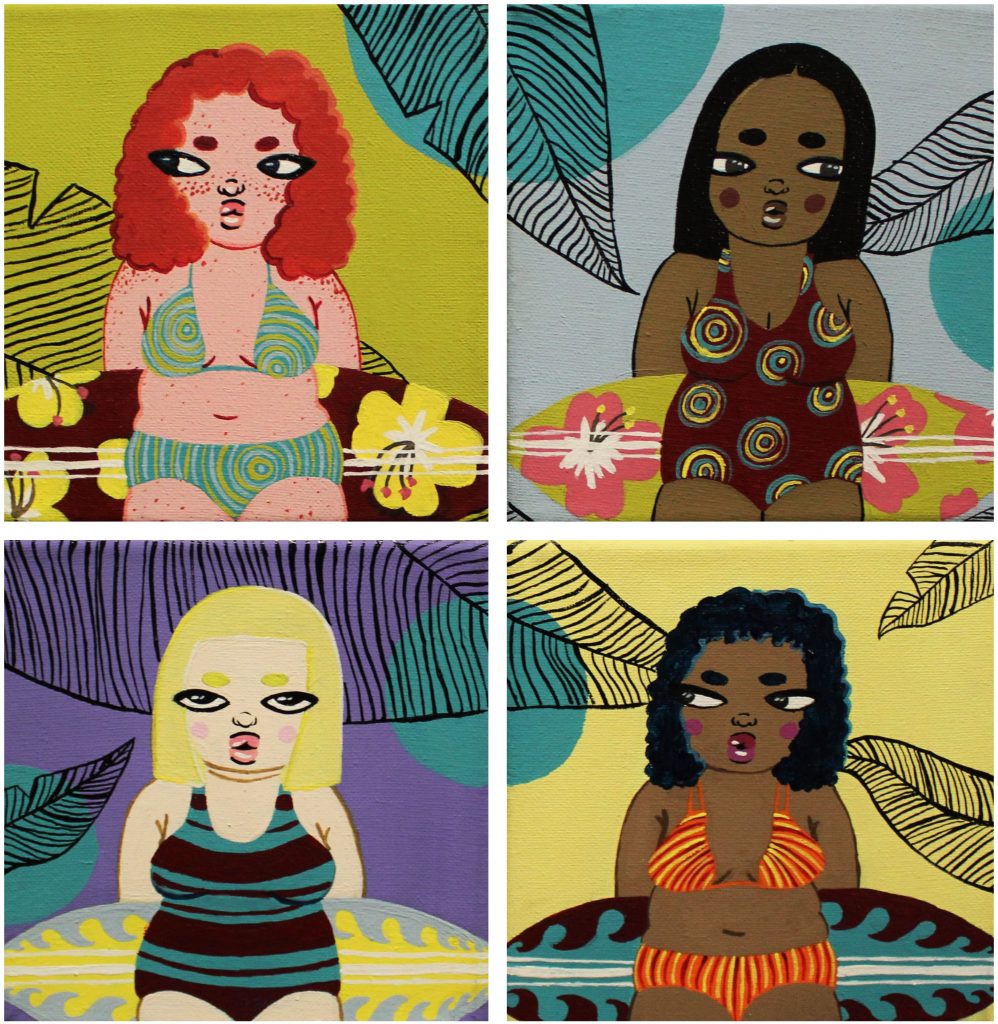 Eames says as a creator, it is important to incorporate her feministic and gender-nonconforming views into her artwork. She recently donated some of her paintings to the "War on Women" art show put on by Planned Parenthood in Pittsburgh. Eames' piece depicted a naked trans woman in a positive light, showing both female and male reproductive sexual anatomy.
"I want my art to make people double-take, to make them think," she says.
Though she has already achieved a degree of local prominence, Eames is still set on improving her craft.
"My art focuses on females figures and portraits, like more full figures. I'd want more experience with real life figure drawings. I tend to draw from my mind, rather than what's actually in front of me."
Not only is she trying to break down the gender barriers in America, but also around the world.
After receiving a scholarship preparing women for current global challenges, Eames found herself with $5,000 and an opportunity to travel to Seoul, South Korea.
After flying fifteen hours to Yonsei University, the Carlow student was eager to get accustomed to her new surroundings, learn about East Asian art history and the Korean language. One of her goals in the foreign land was to understand South Korea's view toward the Korean and American LGBTQ+ communities. While walking through the streets, Eames noticed the stares she received—not because she was American, but because of her appearance.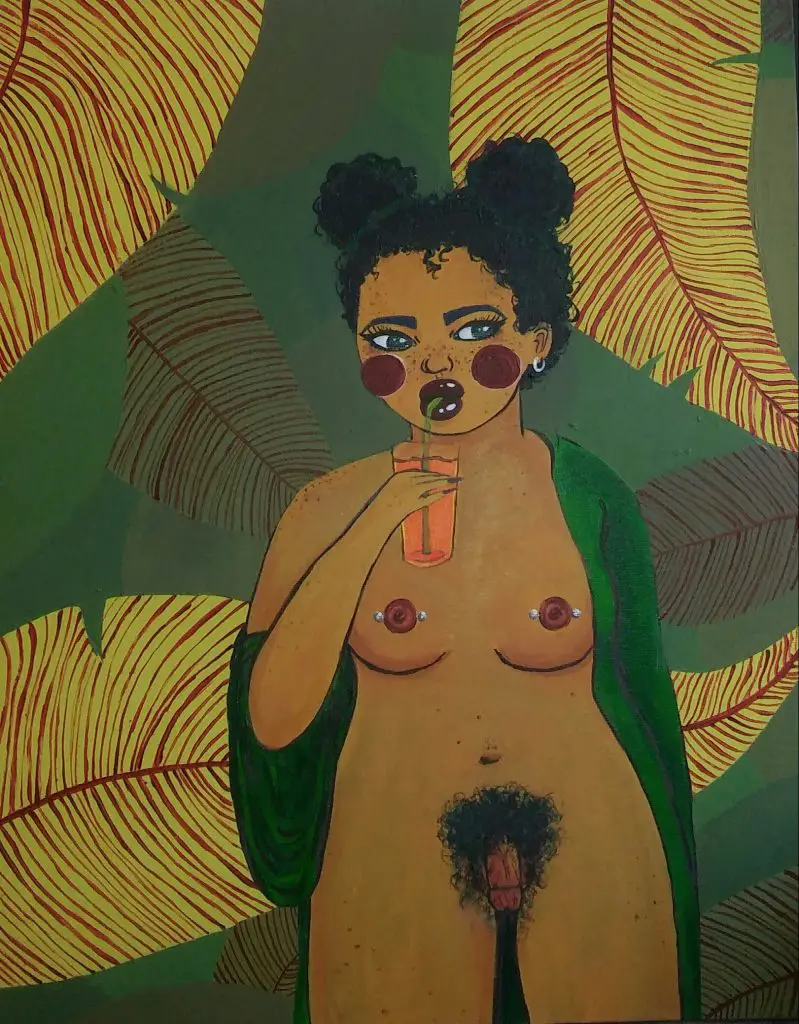 "They are a little more conservative over there," she says. Her gauges, piercings, tattoos and colored hair were a little much for some of the more traditional residents of Seoul.
Though this behavior was somewhat unexpected, Eames trudged through the silent criticism and made her international experience an unforgettable one. She chatted with the natives, asked for directions in Korean and learned about the local culture.
Since returning, Eames has worked to continue the global journey she started.
"After Korea, I definitely want to learn more about every culture," she says. "This opportunity has made me want to travel more in the future and see different cultures firsthand."
She is currently focusing her art on Islamic culture, particularly Muslim women. Destiny knows the stereotype concerning people of Muslim faith, and wants to take that negative connotation out of the equation.
When she's not trying to take over the world on a large scale, she still does damage on a local level. Back at Carlow University, she works in the Graphic Design and Studio Arts department of Carlow's student newspaper, "The Carlow Chronicle," as a layout coordinator. She also has the same position working at Carlow's Arts and Literary Journal, "The Critical Point," where some of her work has been published.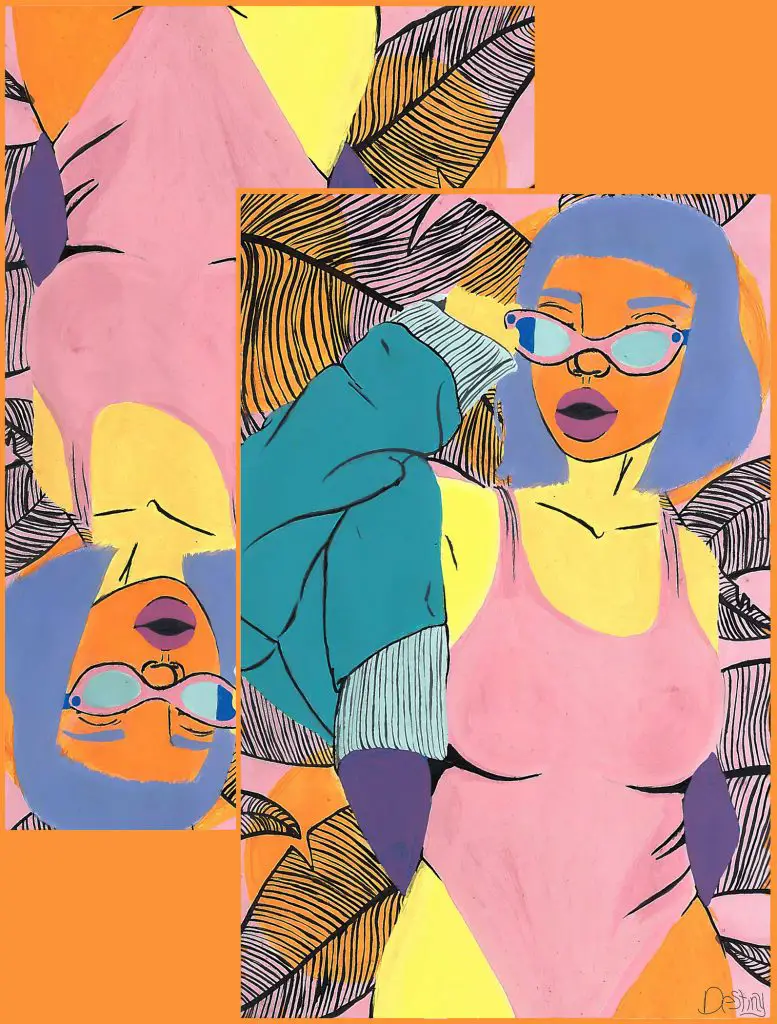 "Having my work published, it feels rewarding," she says. "It feels great. It makes me feel like my art has a purpose; I'm making people aware of certain issues."
Still, Eames' work has been met with criticism, some of which has threatened her creatively.
When she was donating her work to an art exhibit, the directors took her aside and said that they had a problem with the pieces' nudity. "Can I not have nudity in my art?" she says. "I would've understood if the exhibit was being shown to elementary schoolers, but this was an adult art gallery. They let me put up my art but they said next time, not to include nudity. I thought, 'There won't be a next time.'"
Above all, Eames sees herself continuing to create significant works of art that speak volumes for the LGBTQ+ community and shed a positive light on her intersectional feministic views.