The 2018 Midterm elections dominated the political-sphere on Nov. 6 and for the weeks (and even months) leading up to it. Across the nation everyday people, A-list celebrities, policymakers and more urged the country to get out and perform their civic duty: to go vote.
With states teetering between political parties, voter-related highs and lows, surges in inclusivity and prospects for the next presidential ballot, the race proved to be both captivating and history-making. Here are four key takeaways from the memorable night.
1. Voter Suppression Held Minorities Back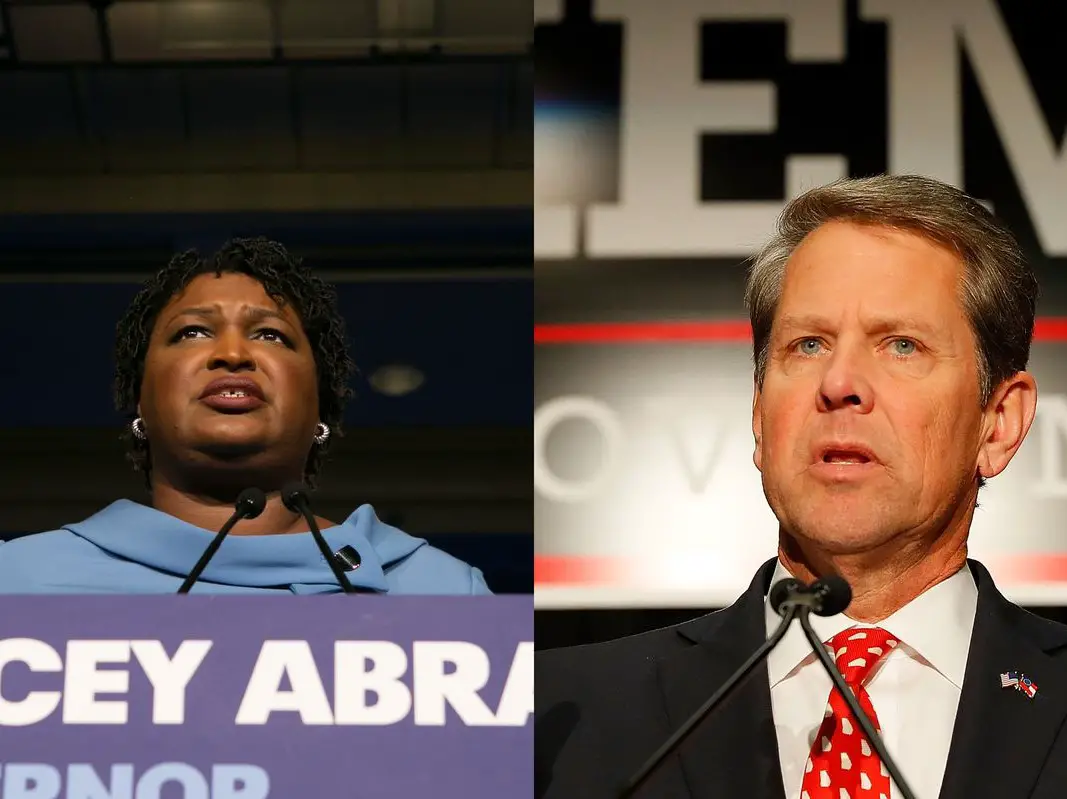 Uproar rang out on Nov. 6 after voter suppression became an apparent issue in multiple states across the country, particularly in Georgia and North Dakota. Secretary of State Brian Kemp, the Republican candidate in Georgia's race, more or less oversaw his own election against Democratic candidate Stacey Abrams.
With his office in control of voter registration and elections in the state, it seems ridiculous that Kemp was even allowed to take part in the election. According to a report by the Associated Press, Kemp put 53,000 voter registrations on hold, 70 percent of which are black voters. The back-up came down to Georgia's problematic "exact-match" system, allowing voter registrations to be delayed if there is any information disparity between voter applications and the Georgia Department of Driver Services or the Social Security Administration, including negligible errors such as a dropped hyphen in a last name.
Technical issues like long voting lines and technical errors also affected the voting in Georgia on Tuesday night. The Atlanta Journal-Constitution reported that machines in at least four voting locations in Gwinnett County were down, causing line waits to exceed three to four hours. Machines at some locations ran out of power and were discovered to not be plugged in. Other locations had only two or three machines to begin with. Gwinnett County is particularly important for Georgia because it is the second largest county in the state and also a county with a 62 percent non-white population, a voter group crucial in Abrams' campaign.
In North Dakota, indigenous voters were tossed to the side after new voter ID rules required all voters to show that they have a current residential address. Tens of thousands of North Dakotans, including thousands of Native Americans who live on reservations, do not have physical street addresses because they use P.O. boxes instead. There is an option to prove residency by providing certain documentation like utility bills, but a large number of Native residents don't have those either.
The ID law was implemented only a month before the midterm election, leaving Native residents, who tend to be Democrats, scrambling to find a way to vote. In the end, Democratic nominee Heidi Heitkamp was defeated by Republican Kevin Cramer.
2. Young Voters Came Out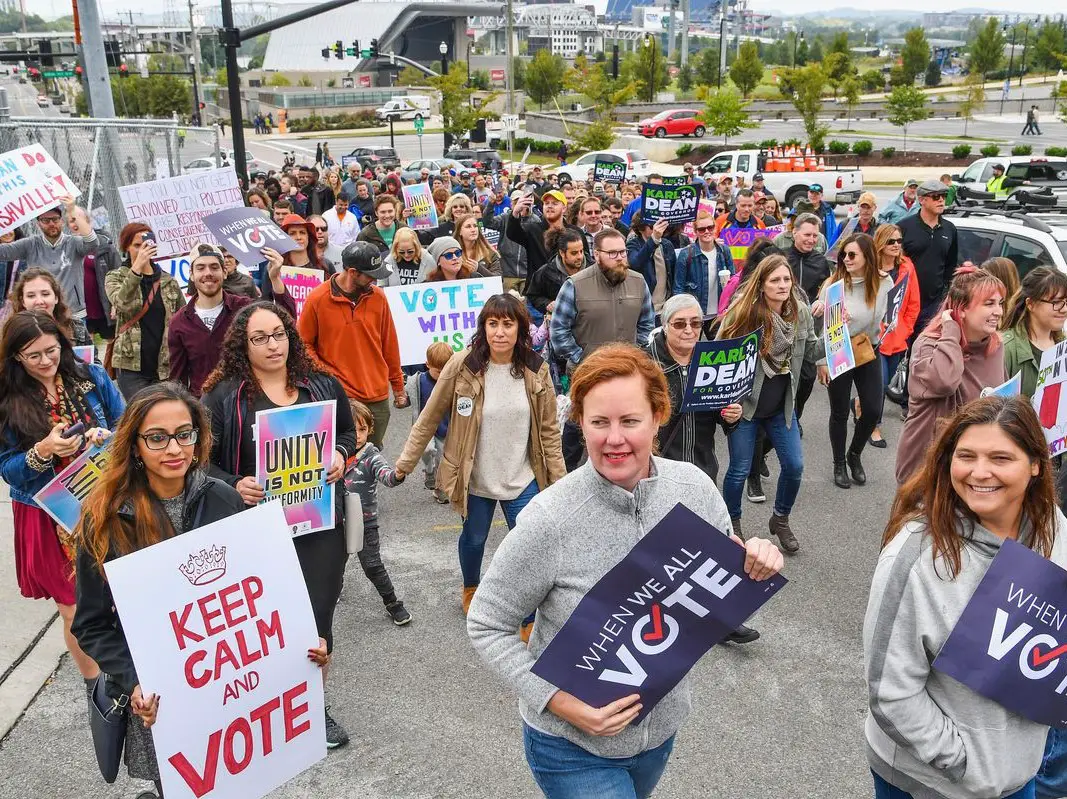 Young people dissatisfied with the state of Trump's America turned out in historic numbers to cast their Democratic votes on Nov. 6. According to an estimate by the Center for Information and Research on Civic Learning and Engagement at Tufts University, 31 percent of people ages 18-29 came out to vote, a number 10 percent higher than the 2014 midterms. For the same age group, the number of early voters surpassed the overall turnout levels in the 2014 midterms for nearly every state, as reported by The Hill. In Texas, voters under 30 voted five times more than they did in 2014. In Georgia it was four times higher and in Arizona three times.
A large chunk of young voters were also first-time voters. Rather than wait for the next presidential election to show up, people under 30 are taking political action in any way possible, and as soon as possible. A TargetSmart analysis found that "more than three-quarters of a million voters have cast ballots for the first time."
Young voters were good news for Democrats as well, with more than two-thirds of them voting Democrat in the 2018 election, compared to the 32 percent leaning Republican. Beto O'Rourke, a favorite in Texas, secured 51 percent of the vote from people under 30, while Ted Cruz nabbed those over 45. Although O'Rourke fell short in the midterms, the new surge in Democratic young voters could foreshadow important shifts for 2020.
The spike in young voters can, in many ways, be attributed to a new wave of politically active young people dedicated to standing up against corrupt policies and people in positions of power. Students at Marjory Stoneman Douglas High School — who stirred up the discussion on gun-control after the 2018 fatal school shooting — continued their inspiring push for youth-oriented activism by urging people in their same age range to get out and cast their votes. Young voices are demanding to be heard and the 2018 midterm election proves it.
3. History Was Made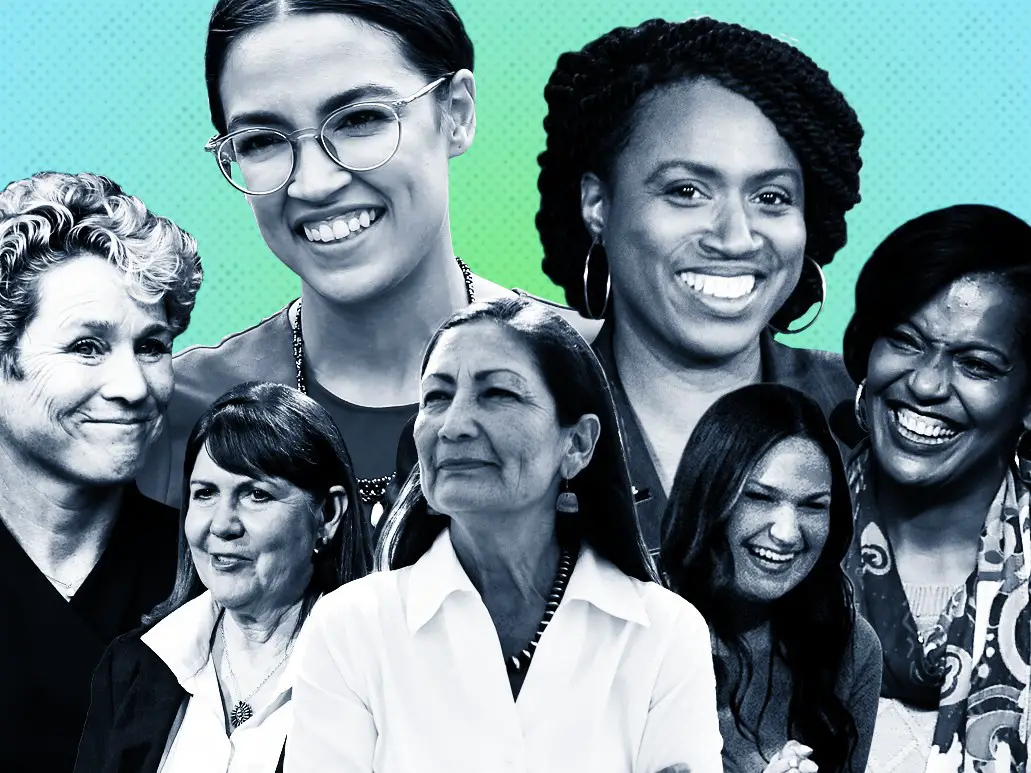 While Democrats didn't quite secure the blue wave in both the House and the Senate like they had hoped for, the night was certainly far from typical. Throughout election evening, a diverse set of candidates broke records, making history with their campaigns and wins. Here are some of the most notable firsts of the night:
In New York, at 29 years old Alexandria Ocasio-Cortez was the youngest woman to ever be elected into Congress, defeating 10-year incumbent Joe Crowley. In Massachusetts, Ayanna Pressley — who formerly made history as the first black woman to serve on Boston's city council — also defeated a 10-year incumbent, becoming the first black House member from Massachusetts.
Muslim women shook up election night as well. In Michigan, Palestinian-American Rashida Tlaib — who was once escorted from a Trump rally for asking if he had ever read the Constitution — took a seat in the House. In Minnesota, former refugee Ilhan Omar won a seat as well. The two are the first Muslim congresswomen, with Omar also being the first Somali-American member. Jared Polis — representing Colorado — became the first openly gay man elected governor, and Sharice Davids and Deb Haaland are the first Native-American congresswomen.
Additionally, women won a record-number of seats in Congress on election night. Over 100 women won House races, beating the previous record of 85. Thirteen women secured spots in the Senate and nine took home wins in gubernatorial races. Even more, women candidates leaned Democratic overall, with 77 percent of the 276 women being Democrats. Election night made it impossible to ignore the fact that women are powerful, strong leaders ready to take on the world.
4. The Race For 2020 Has Already Begun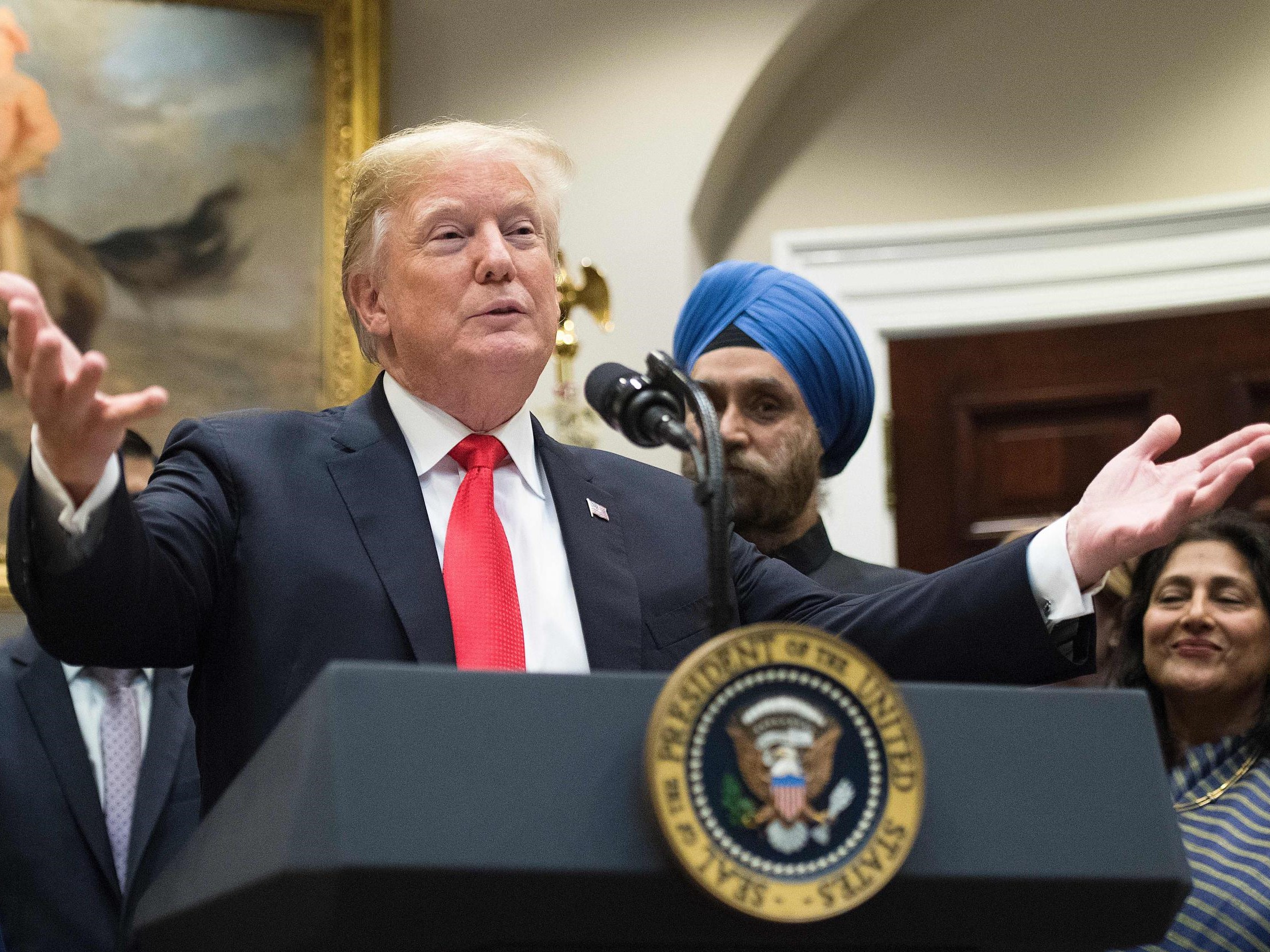 As soon as the midterm election results began rolling in, predictions for 2020 naturally hit headlines. As is typical with every election, there is much to be debated, discussed and analyzed. However, Trump's election has led the country to question every and all possibilities for what's to come.
A few stand-out points from the night certainly grabbed the attention of the people. Historically, the notorious swing-state of Florida has almost always voted in favor of the winning president. Hence, Andrew Gillum coming up short in Florida has Democrats on edge. The GOP lost big in the suburbs, especially in Midwestern states, counting for two-thirds of Republican losses according to Real Clear Politics.
If this trend continues, it would certainly be bad for the Republican party, and could potentially redesign the electoral map in the Democrats' favor. Outcomes in Pennsylvania also have the GOP anxious, with the state high on Trump's list for states he needs to win if he wants to score another term in the White House. Although he beat out Hillary there in 2016, the midterms showed Democrats winning back incumbent seats in the Senate and overturning seats in the House.
However, even though Democrats seemed to more or less revive the blue wall across the Rust Belt and have taken numerous wins across the country, everything is simply up in the air when it comes to Trump, as per usual. White people not attending college still tend to lean toward Trump and the GOP in general, especially in rural areas in states like Michigan and Wisconsin. Additionally, Trump's approval rating rose to 47 percent after the midterms, which could possibly be cause for concern as the months tick on and campaigns kick into full-throttle.
So, in the grand scheme of it all, there's really no telling what's going to happen in 2020, only bundles of speculation. Both the Democratic and Republican parties swing in and out of popularity with every second. Major events intervene, political personas shift and what is anticipated to happen gets turned completely upside down. For now, all anyone can do is sit, watch and wait. 2020 is coming, and it's going to be one crazy ride.