Wild Card Weekend
A game-by-game breakdown of the first weekend of NFL playoffs.
By Daniel Wilcox, University of Texas at San Antonio
---
Let's not mince words.
This season of the NFL has been kind of a drag. To start, we lost league staples Peyton Manning and Charles Woodson to retirement. Colin Kaepernick, despite being the second quarterback on the depth chart of the worst team in the NFL, managed to make headlines in week one of the season by making a political statement in a sport that most people watch to distance themselves from politics.
On top of that, the product on the field has been at times woefully unwatchable (Thursday Night Football, I'm looking at you). Unless you're a fan of the Dallas Cowboys or New England Patriots, your team probably hasn't given you much to be optimistic about this year.
Now the season is over for all but twelve teams. This weekend's playoff matchups pit our four wild card winners against the four division winners who didn't quite make the cut for a first round bye. What this means for viewers is that the teams who have been the most compelling to watch this year (Cowboys, Patriots, Falcons, Chiefs) are all exempt from playing this weekend, ostensibly leaving us with playoff clunkers.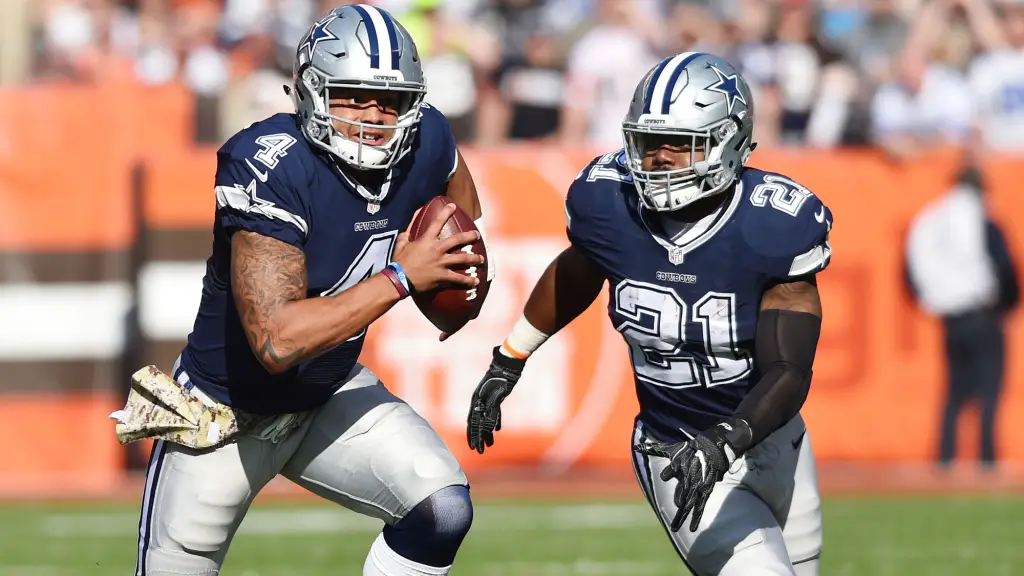 But hold the phone. This is Wild Card Weekend.
Just because these eight squads weren't exactly top of the NFL class this year doesn't mean they don't have a chance at glory. In total, six wild cards have gone on to win the Super Bowl, with three such occurrences in past twelve years. So yes, there's a chance that one of the teams playing this weekend could hoist the Vince Lombardi Trophy next month.
Keeping that in mind, there's plenty reason to pay attention to this week's games (while still looking forward to seeing the heavy hitters next week, of course). Below I'll preview the four matchups and provide my (hopefully) bold prediction for each game.
1. Oakland Raiders at Houston Texans (Saturday, 4:35 PM)
Call this the Futility Bowl. On one hand you have Oakland, the Cinderella team who not only lost their glass slipper at the ball, but watched it shatter. The Black and Silver were seemingly on top of the world two weeks ago – they led the AFC West, had an MVP candidate under center and were charging toward a first-round bye. Then, disaster. Derek Carr breaks his fibula on Christmas Eve against the Colts, and the following week the Raiders drop their finale against the hapless Broncos, defaulting the Chiefs into first place in the division. Now Carr has to watch the untested rookie Connor Cook take the reigns against a top-five defense.
That's not to say that this game is a sure thing for Houston. At season's end, the Texans ranked 29th(!!!) in the league in points per game. I honestly don't know how this team got into the playoffs, as they're seemingly allergic to the end zone. Like the Raiders, they're suffering a crisis at quarterback, but unlike the Raiders, they can't wholly blame injury. Brock Osweiler has just been plain stinky this year (15 TD's, 16 picks). He has apparently never met his top wideout DeAndre Hopkins, who this year recorded 31 fewer receptions compared to 2015.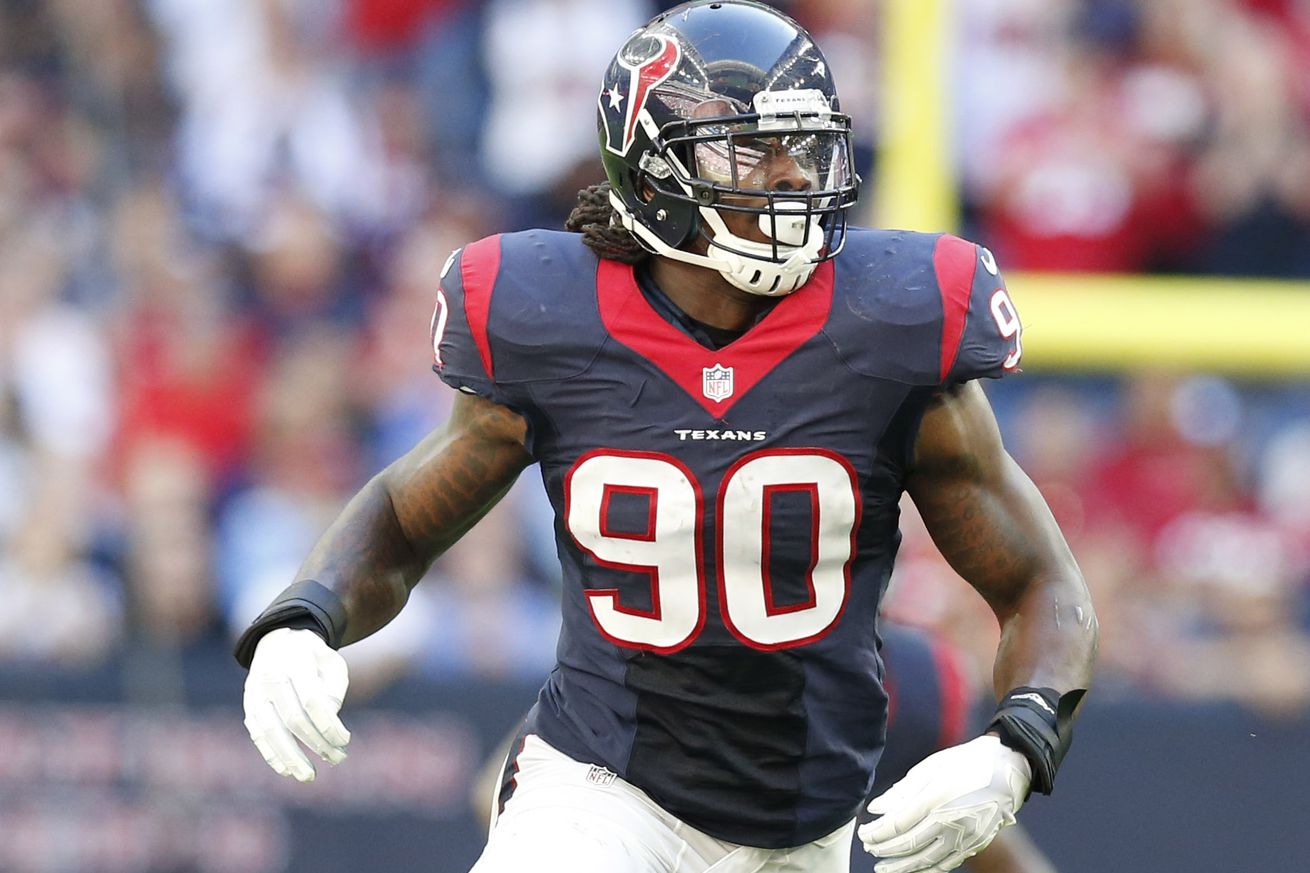 Tom Savage hasn't been much of an improvement, but a concussion last week versus Tennessee will keep him out indefinitely. Running back Lamar Miller is set to return for this game, granting the Texans more options at the line. But unless Osweiler can get on the same page as Hopkins, it's going to be a slow afternoon for the Houston offense.
That said, the Raiders are limping into the playoffs. There's blood in the water, and a Jadeveon Clowney-led Texans defense will be sure to sniff it out.
Bold Prediction: The Texans will score only one touchdown (and it'll be enough to win).
2. Detroit Lions at Seattle Seahawks (Saturday, 8:15 pm)
The Seahawks have fared well in Year One of the post-Marshawn Lynch era, but much of that can be attributed to the abysmal play of their NFC West rivals. Still, quarterback Russell Wilson has finally found a way to integrate Jimmy Graham into his attack. Wilson's mobility also makes him a dangerous man even if the pocket collapses, so Seattle's lack of running prowess this season hasn't taken too much of a hit in Lynch's absence. The Seahawks' strength (as always) lies in their defense. They'll be without Earl Thomas on Saturday, but Kam Chancellor can always be counted on for a nasty hit or a forced turnover in the Seattle secondary.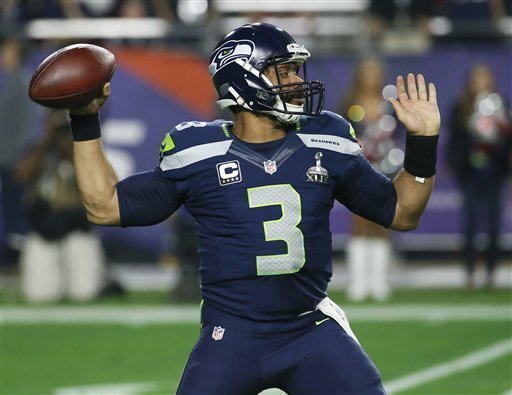 They go up against a Detroit Lions team that can't decide if they want to be contenders or not. Earlier this year, they won eight of nine, snatching the division lead from injury-plagued Minnesota in the process. But a dismal December saw them lose their final three games, giving up 73 combined points to the Cowboys and Packers respectively. The most glaring stat for Detroit is the 72.7 completion percentage they allow per game – the worst in the NFL. A defense that porous is a threat to no one, and as long as the Seahawks' defense shows up on Saturday, the rest should take care of itself.
I wish I had more to say about this game, but honestly, does anyone expect the Lions to come out of this alive?
Bold Prediction: Seattle scores a season-high 41 points at home, and their fans cause another earthquake.
3. Miami Dolphins at Pittsburgh Steelers (Sunday, 1:05 PM)
Finally! We can talk about offense! Good offense! Mostly.
Like Oakland and Houston, the Dolphins must contend with issues at quarterback. Ryan Tannehill is almost certain to not play, much less start. Miami head coach Adam Gase hasn't entirely ruled out Tannehill as the starter…but we all know that's a load of shit. Expect Matt Moore under center on Sunday.
Enough about quarterbacks. Ben Roethlisberger has been slinging passes in the league for over a decade; what can I say about him that you don't already know? He's battle-tested, he's a champion. Yada yada yada. Look, this game is about the wide receivers. Antonio Brown and Jarvis Landry are among the most exciting wide-outs in the game (Odell, I'll get to you in a minute). Having two of the league's top ten receivers means that unlike the two Saturday games, look for the ball to be flying all over the field in this one.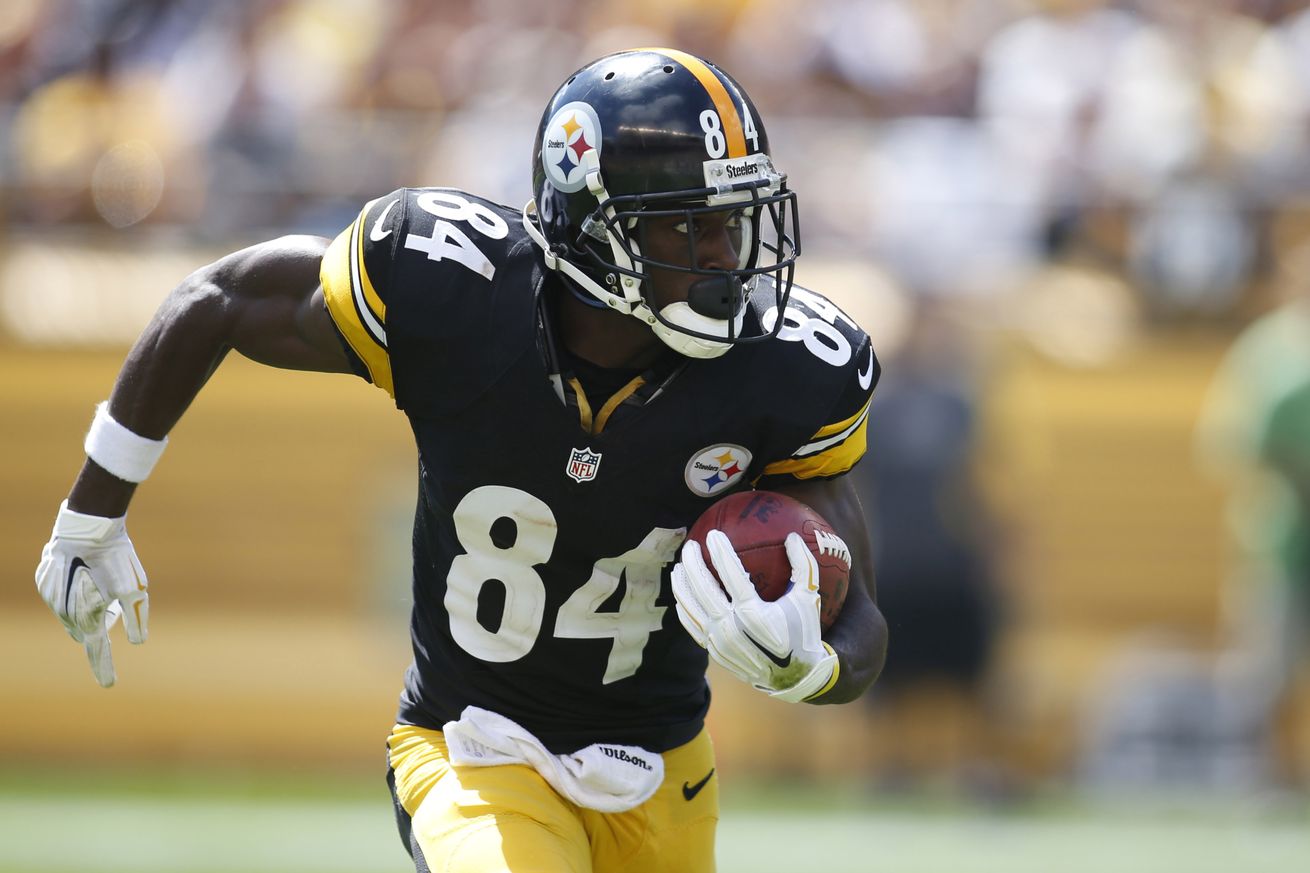 The other thing to look out for is how the Steelers' D handles Miami's powerful running back, Jay Ajayi. In their week six meeting this season, Ajayi rushed for a stupid 204 yards against the Steelers (that's half of what they allow per game). Miami got the better end of that encounter, but Ajayi's electric afternoon was no fluke; he comes into Sunday's game averaging nearly five yards per carry on seventeen attempts per game, and the Dolphins are 4-0 when he tallies over 100 yards. You better believe the Steelers don't want to see a repeat performance.
Bold Prediction: Jarvis Landry nabs 150 yards, but the Steelers still prevail in the rematch.
4. New York Giants at Green Bay Packers (Sunday, 4:40 PM)
The NFL knew what they were doing scheduling this game on Sunday in primetime. If there was one game you should pay attention to this weekend, this is it.
The Giants are my sexy pick to come out of the NFC this year, so you can probably guess where this discussion is going. OBJ has been a beast all season, but the real MVP has been New York's stifling defense. They should be dominant on defense – they spent $200 million this offseason bolstering their line.
January is also Eli Manning's favorite time of year, the spot on the calendar where he shines most. By contrast, Aaron Rodgers hasn't shown much in the postseason outside of the Packers' 2011 Super Bowl run. Factor in that Manning has had more playoff success at Lambeau Field than Rodgers, and all signs seem to point towards a Giants victory.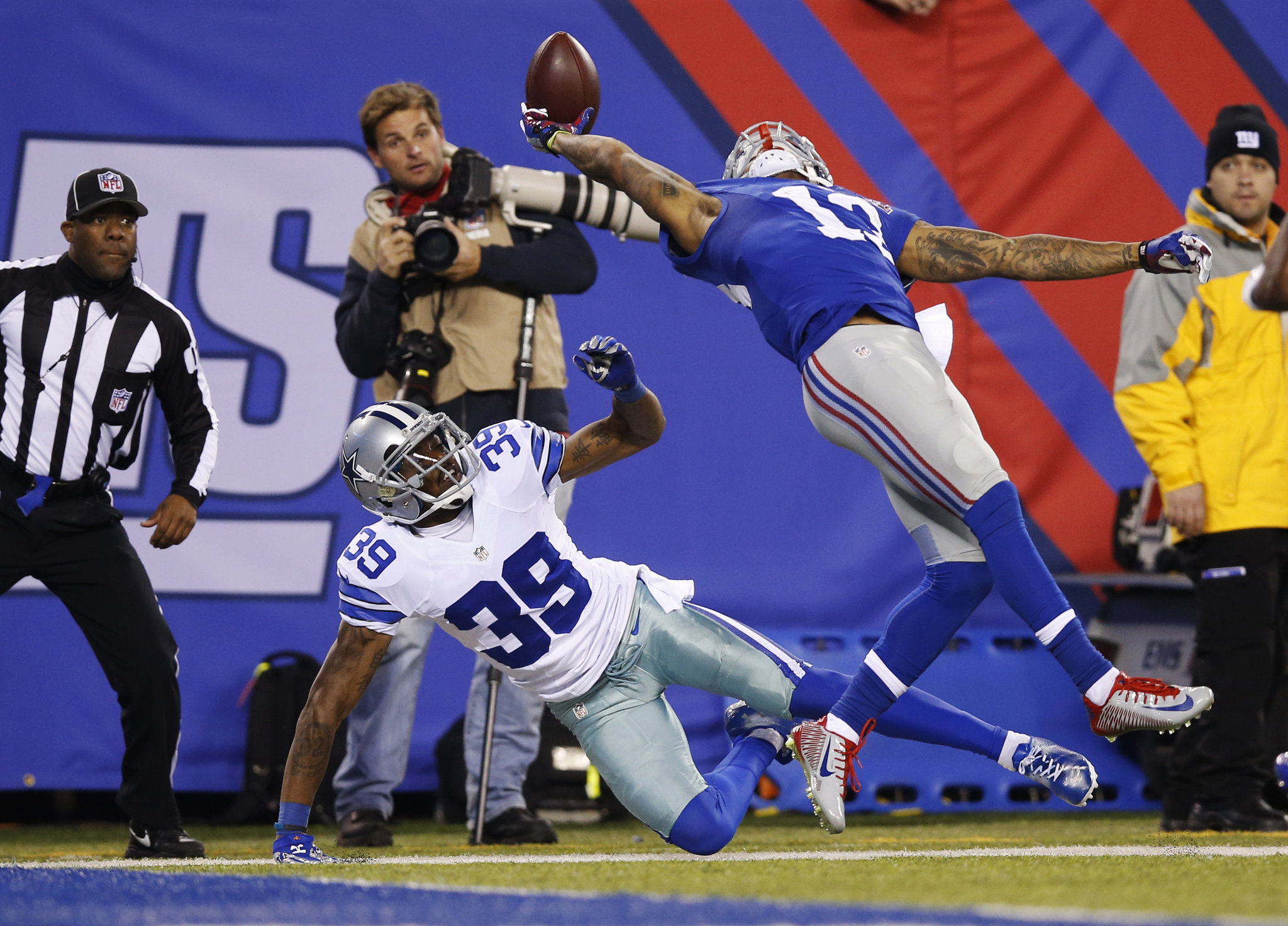 Cheeseheads reading this right now are probably ready to throttle me for glossing over the Packers' recent offensive explosion. Green Bay finished the season 6-0, and scored 30 or more in the last four games. Their defense has been flimsy on occasion though, especially against teams that put it in the air (Dallas hung 30 at Lambeau, with Prescott throwing for 247 yards). The combination of Beckham and a healthy Victor Cruz downfield could get tricky for the Packers' secondary, and Ha Ha Clinton-Dix can only cover so much ground.
I'll concede that Packers' offense has clicked recently, but they haven't faced a defense like New York's since their week thirteen matchup against Houston. This Giants team is a different animal and without question the most dangerous wildcard team of the field.
Bold Prediction: The Giants hold Green Bay to 10 points, and pick Rodgers off twice.