The Golden State Warriors' run of unprecedented dominance in the 2016-2017 season was truly damaging for the NBA. Not only did the significant talent discrepancy wipe out a few fringe contenders' chances (i.e. Bulls, Clippers) as teams favored rebuilds rather than dwelling in mediocrity, loyalty to homegrown teams is a thing of the past.
Ever since Kevin Durant decided to join the best available team rather than give the team that drafted him a title chance, stars are getting inpatient. Big names like Paul George, Gordon Heyward and Blake Griffin aren't willing to hang around and methodically build a championship team, preferring to follow in Durant's footsteps.
NBA franchises are following suit, as the best players are hardly content with fifty-win teams anymore. In an effort to stay relevant in the age of super-teams, many franchises have mortgaged their futures and depth to aggregate as much super power as they can gather from across the NBA landscape.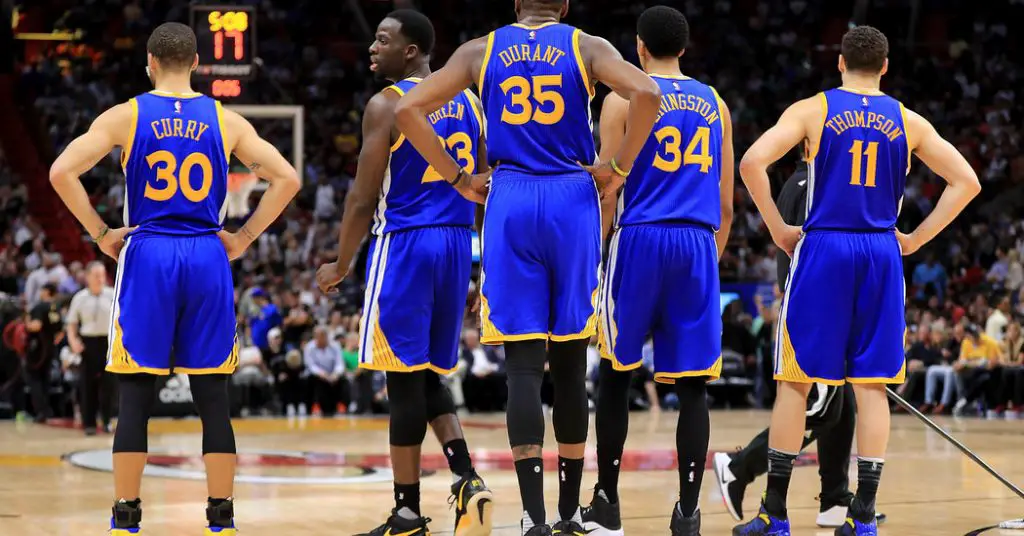 Small-market teams, such as the Indiana Pacers and Utah Jazz, will be screwed in this new NBA. If their franchise players look to greener pastures rather than building internally, those teams will quickly fall into obscurity. As a result, the already slipping parity in the NBA will take a dive, as the bottom half of the NBA will only get worse and worse.
That being said, this is a necessary evil for the NBA's future. The only way the playoff product will be improved is if there are several super teams competing for a title, rather than one. Because, as everyone knows, the only way to beat a super-team is to fashion one of your own.
So, below is a list of teams that are on their way to superstar contention, ranging from squads that are a few years away from frightening the Warriors, to line-ups that might have Durant and Curry losing sleep in the off-season.
The "New" Kids on the Block
Philadelphia 76ers: Trust the Process
At this point, Philly should give former Sixers GM Sam Hinkie a heartfelt apology—maybe even a statue, because from the moment he was appointed to the position of GM in 2013, Hinkie began jettisoning anyone resembling a decent NBA talent off the team in the hopes of accumulating top draft talent. Though he was fired after years of horrid play from the team, Hinkie might still get the last laugh.
With the Sixers top draft picks year in and year out, Philly drafted the franchise cornerstones Joel Embiid, Ben Simmons and, most recently, the number-one overall pick, Markelle Fultz. Tanking worked. After years of futility, Sixers fans will be treated to one of the most exciting teams to suit up in 2018.
Fultz is a perfect complement to this team. He won't be relied on to be the primary ball handler with Simmons on the roster, and can instead focus on translating his incredible scoring prowess. In addition, he can create a deadly pick-and-roll game with a potentially dominant frontcourt of Embiid and rookie standout Dario Saric.
That being said, Fultz is far from the last piece to the puzzle. The team will rely too much on three players that have yet to prove anything. Embiid and Simmons have shown to be injury-prone—let's not forget that Simmons has yet to play an NBA game and Embiid has only played thirty-one games in three years. While intriguing, all three are largely unknown commodities.
Even if all three live up to the hype and, more importantly, can stay healthy, they are still a few years from being competitive. The drawback of "the process" is having a severe lack of depth in their roster.
For now, the Sixers have to bring in veteran leadership to complement their young talent. I would look out for them to pair a veteran guard next to Fultz, like Jrue Holiday or Kentavious Caldwell-Pope, or to bring in a strong veteran talent like Rudy Gay or Andre Iguodala.
Not to fret, though, Sixers fans—basketball is officially back in Philly.
Los Angeles Lakers: Showtime 2.0
New Lakers President of Basketball Operations and former Lakers legend Magic Johnson, if nothing else, has changed the culture. Magic turned the aimless group, who were remembered more for their dysfunction than their potential, to a team committed to winning.
With Jordan Clarkson, Brandon Ingram, Larry Nance Jr. and Julius Randle, Magic was left with plenty of young talent from his predecessor. After a strong draft-class, the Lakers now have a level of flash and talent reminiscent of Magic's dominant "Showtime" Lakers. Utah's Kyle Kuzma offers solid depth at the forward position, while Villanova star guard Josh Hart will prove to be a young leader from the start in this new-look Lakers squad.
Lonzo Ball is the game changer. Magic is sure to see some of himself in the young six-foot-six-inch point guard. Ball will be sure to elevate the play of his young counterparts, and can lead this storied franchise back to new heights. Magic's charisma should be able to douse the flames that Lonzo's father, Lavar, leaves in his wake.
Los Angeles may have found their young core, yet what sets them already apart from teams like the Sixers is their new ability to win with veteran depth. Trading D'Angelo Russell and Timofey Mozgov for Brooklyn Nets big-man Brooke Lopez showed Magic's commitment to winning now. What Lopez lacks on defense and rebounding, he more than makes up for with his incredible offensive acumen. He can spread the floor and take the scoring burden off the young studs.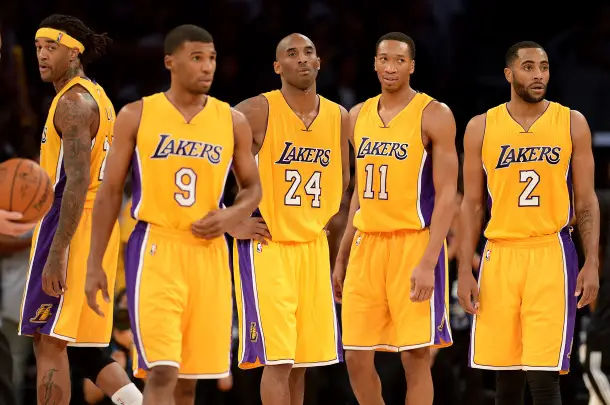 Most importantly, the Lopez trade served to clear Mozgov's horrendous contract off of the books as a way to clear cap space for an established superstar.
Indiana Pacers small forward Paul George is an ideal fit for both parties. George is an incredible player that can do just about everything on the court, and is just behind LeBron James, Kevin Durant and Kawhi Leonard as the best forward in the NBA. He's just what LA needs to push them over the edge. George himself has expressed a desire to play for his hometown Lakers.
The only problem is the cat is now out of the bag. George has made it clear that he wants out of Indiana, which means it is almost assured that George will be traded before free agency, as the Pacers ensure they don't lose George for nothing. This means LA can't afford to rest on their laurels and let George fall into their laps next summer. The Cavs and Celtics are already in hot pursuit for the star forward.
Sacrificing a young star like Randall or Ingram, along with Lopez or a draft pick, will most likely be the asking price for George. He's worth it. Pairing George with a young core could once again bring the Lakers glory.
Minnesota Timberwolves: Young Pups
In what turned out to be a draft for the ages, the blockbuster trade between the T-wolves and Chicago Bulls, which sent star forward Jimmy Butler to Minnesota in exchange for Zach Lavine, Kris Dunn and the number-seven pick, stole the headlines. The Wolves undoubtedly got the better end of the deal. Sure, they had to give up the athletic phenomenon in Lavine and a player in Dunn with lots of potential. Although, Lavine is coming off an ACL tear and is going into the last year of his rookie contract, while Dunn was a major disappointment in his rookie year. They also didn't have to get rid of either of their young franchise players in Andrew Wiggins and Karl Anthony-Towns, nor did they lose a first-round pick entirely by getting Chicago's slotted eighteenth overall pick, which they used to draft dynamic Creighton center Justin Patton.
Most importantly, the trade reunited Butler with his former coach in Chicago, Tom Thibodeau. The deal represents Thibodeau's biggest goals for the Wolves—arming his young team with a legitimate superstar. Butler is familiar with the Thibodeau grind, and provides not only a bevy of offensive gifts, but also defensive dominance for a team that desperately needs it. The young Wolves were ranked twenty-sixth in defensive rating in 2017, hardly exemplifying a hard-nose Thibodeau team. Butler will become a leader on both ends of the floor, and should be able to teach the young talents how to win.
That being said, Butler won't fill all of the many holes Minnesota has. The Wolves are still without a dynamic point guard, as Ricky Rubio clearly isn't the long-term answer. They can't shoot (they're ranked twentieth in three-point shooting), and unfortunately, Butler doesn't help that cause, as he's had his own documented shooting troubles in the past. Finally, getting one great defender won't make Minnesota a great or even good defensive team.
The T-wolves have to be aggressive in a semi-deep free agency pool by targeting shooters like J.J. Redick, defensive masterminds like Andre Roberson and nabbing a floor general like George Hill or Kyle Lowry.
Butler is certainly a game changer with the Wolves clear commitment to win now, but they need a few more pieces before the exciting bunch of young pups can live up to the hype.
Close to Contention
Houston Rockets: Paul Meets the Beard
On June 28, Chris Paul and the Los Angeles Clippers negotiated a deal that would send him to join James Harden and the Houston Rockets. In return, the Rockets sent the farm, in Sam Dekker, Patrick Beverley, Lou Williams, DeAndre Liggins, Darrun Hilliard, Matrezl Harrell, Kyle Wiltjer, a top-three-protected 2018 first-round pick and $661,000.
The biggest deal of the year could send one perennial playoff contender into straight rebuild mode and push the other closer to contention. To most, the former seems like the Clippers, the latter being the Rockets, but I'm not so sure. Houston certainly needed another star to push it closer to competing with the Warriors, but they may have given up too much.
Paul had already opted out of his deal with the Clips and was set to hit free agency. The fact that LA coach and GM Doc Rivers was able to get anything in return for Paul is incredible; the fact that he got so much was unbelievable. Despite getting one of the best PGs in NBA history, the Rockets had to give up two of the vital cogs of their three-point barrage in Beverley and Williams, two players with loads of potential in Dekker and Harrell and a top pick. Paul adds another great piece, but it means the Rockets will have to reload in free agency.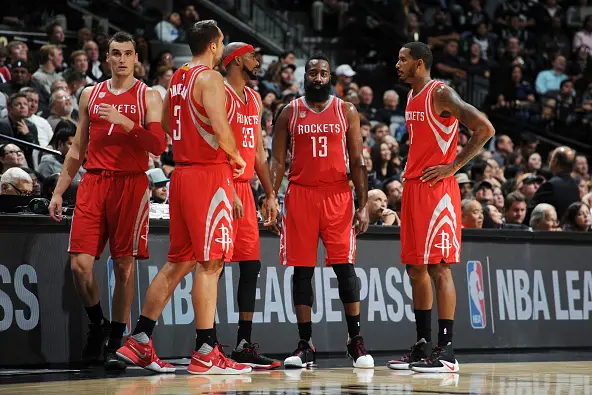 I'm also not convinced that the Paul-Harden dynamic will be an easy fit. Both are ball-dominant guards, and Harden just came off his first year of being a true point guard—with CP3 in town, that'll surely change.
I may just be a skeptic, but Paul is only signed for another year. If the Rockets want to be able to keep him in town for an extended run at the Warriors, they need to reload their weapons. Signing prototypical Rockets like Kyle Korver, C.J. Miles, Danilo Gallinari or J.J. Redick, and adding defense in Rudy Gay or Tony Snell should do the trick.
Adding Paul to this equation makes things interesting, but he's never shown an ability to hang with the Warriors—changing venues might not be enough.
Boston Celtics
With all of the accumulation of young assets Celtics GM Danny Ainge has initiated, a process that began with gutting the Nets franchise with the 2013 trade, the time to cash in is now.
For me, that begins with scoring the most sought-after player in the NBA, Paul George. The Celts are positioned with significantly more moveable assets than either the Lakers or Cavs. They have loads of young players with potential in Jaylen Brown, Marcus Smart, Terry Rozier, Semi Ojeleye and Jason Tatum, along with savvy veterans like Avery Bradley, Jae Crowder and the Nets' 2018 first round pick. Packaging together a few of those pieces should be enough to entice Indiana into relinquishing their star forward.
The problem is that George is too much of a risk, as he may be only a one-year rental. George's contract only keeps him through 2018, meaning teams trading for him run the risk that he'll bounce the next year in free agency. The Celtics could take the LA route and try to wait for him in free agency, but the odds of him remaining a Pacer to the end of the season are slim to none.
Instead, the Celtics are likely to go after Utah forward Gordan Heyward. Heyward is just entering the prime of his career and is the star that could ratchet up the Celtics another level. Reuniting Heyward with his college coach Brad Stevens would be an ideal fit for both parties.
If the Celtics sign Heyward, alongside the uber-talented rookie Tatum, it will be enough to give the Cavs a run for their money. If the Celtics could somehow get both George and Heyward, which means most likely losing Tatum, the Celts become legit contenders.
Immediate Contenders
San Antonio Spurs
Before Houston shocked the world in trading for Chris Paul, many assumed the Spurs would land the superstar. It seemed like an ideal fit for a team looking for another piece alongside Kawhi Leonard to challenge the Warriors' run of dominance in the West. Now Paul is off the board and the Spurs have to look in another direction.
It's clear that the brand of Greg Popovich basketball, having unknown role players band together with a few stars, is no longer viable in the West—it's all about star power. LaMarcus Aldridge, the star forward that the Spurs nabbed in free agency a few years ago, hasn't been the answer. The Spurs are still at least one star short from making things interesting against the Warriors.
Even with Paul off the market, there is still a fair number of game-changers out there. They could go after a star forward, hoping to have the type of impact LA never did. Blake Griffin is an unrestricted free agent, and Carmelo Anthony is in the process of being bought out by the New York Knicks. Neither of these players are the prototypical selfless San Antonio star. Yet, desperate times could call for desperate measures.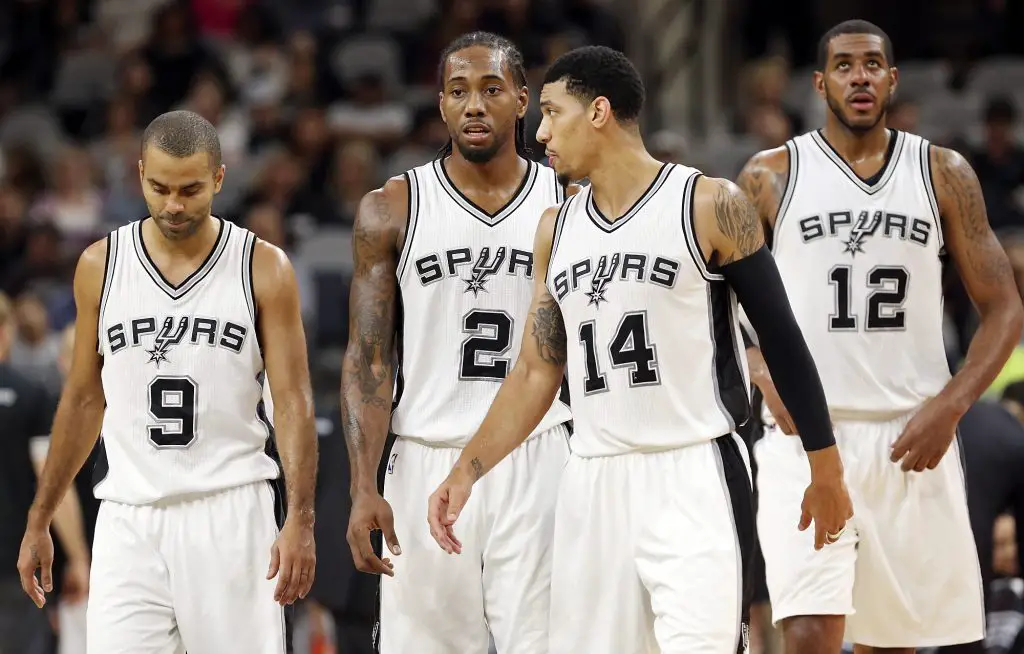 They could also continue down the point guard route and target all-star PG Kyle Lowry. Lowry is one of the most well-rounded point guards in basketball, and could take over the offense from an ailing Tony Parker.
Whatever happens, the Spurs need to throw caution to the wind and add another star to the loaded roster if they have any chance of breaking the Warriors' three-year Finals run.
Cleveland Cavaliers
In any other season, the 2016 Cavs could easily win the Finals. Unfortunately, Durant and company were waiting to take away LeBron's fourth ring. The defending champs were clearly the second-best team in basketball but were miles away from Golden State, despite adding a profusion of talent throughout the year.
At this point, the Cavs should be desperate—I know; that sounds crazy, right? The Cavs are coming off of three straight Finals appearances and a title two years ago. But Cavs owner Dan Gilbert seems to be driving LeBron out of Cleveland again, most notably when he fired the GM David Griffin. If the Cavs can't make the Finals more competitive next season, it's no guarantee that they can keep King James in free agency.
The battle for LeBron begins with adding Paul George. Even though Kevin Love proved his worth during last season's Finals run, George is still a significant upgrade over Love. In addition, George would be much more likely to sign a long-term agreement with the Cavs (assuming LeBron stays) than with the Celtics.
But adding George still won't be enough to beat the Warriors. They need to add improvements across the roster. Anthony is already rumored to join his friend LeBron in Cleveland after his buyout. Carmelo would certainly provide the playmaker LeBron has been so desperate for. Whether LeBron will be able to temper Melo's ego is a conversation for another day.
The Cavs could also add solid veteran pieces like JJ Redick, Taj Gibson, PJ Tucker or Vince Carter.
Even a complete overhaul of their roster might not be enough to defeat the Warriors, yet LeBron's window in Cleveland may be quickly closing—they better get moving.