Vic Mensa and the Power of Social Movements
The 22-year old Chicagoan is unapologetically political in his first EP since 2013.
By Kevin Cordon, University of California at Irvine
---
Vic Mensa's last project INNANETAPE was released in 2013.
Since then, we've been bombarded with mass shootings, the poisoning of an entire city and a multitude of wrongful deaths at the hands of law enforcement.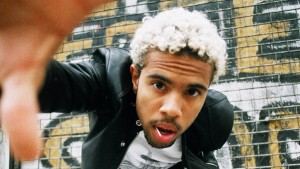 Mensa's new EP There's Alot Going On immerses us into his head, seeing worldly events through his eyes as he explains to us exactly what's going on. The EP is driven by a passion for social change, and for recognition that such change is needed. Songs like "16 Shots" and "Shades of Blue" demand justice for minority communities that have been ravaged by the irresponsibility of white people in powerful positions.
The pain and suffering of Mensa's own Chicago community is clear in his music, pushing it to new heights, and ultimately cultivating in the title track where he bears all. His struggle with addiction and depression, the emotions following the breakup of his former band Kids These Days and his journey through the music industry are all touched on in this EP.
The EP's opening track "Dynasty" is a braggadocios lyrical exercise, switching flows and tempos halfway through to showcase his powerful delivery. Unlike most of his peers who have taken influence from Future or Young Thug, with their auto-tuned melodic rap, Mensa chooses to focus on lyrics instead of what will be popular in a club. He shines in his ability to incite thought and discussion based on surrounding issues, causing his fans to question the system and take action to invoke change.
"16 Shots," the second track on the EP, is one with a message. Speaking on the case of 17-year old Laquan Mcdonald, a black teen who was shot 16 times by Chicago police officer Jason Van Dyke, Mensa channels the pain of Chicago residents.
"I can't imagine if it was my own mama / Got her first born son stole from her, he never had a chance / and we all know its cause he black," Mensa says. The song shows that Chicago residents are still hurt and angered by the shooting, which took place in October 2014, an incident that rocked the country and was a major turning point in the national conversation of police brutality and misconduct.
Mensa goes on to voice his distrust of Chicago Mayor Rahm Emanuel, who many thought was part of a cover-up to protect Van Dyke when he resisted releasing the dash-cam footage of the murder until a judge ordered it be revealed. The song is powerfully agitated, acting as a soundtrack to the communities nationwide that have fallen victim to injustices at the hand of police.
It ends chillingly, as the bridge echoes the word "murderer," a term too rarely used to describe police officers who kill unjustifiably.
The song concludes with Jeff Neslund, the McDonald family attorney, reading an account of the shooting, solidifying the magnitude of the situation and further motivating fans to take action.
That call for action is exactly what makes Vic Mensa stand out from other rap artists that we see today. Beyond the subject matter of his songs, Mensa is heavily involved in his own community and understands the power that a movement can have on politics and the surrounding environment.
Becoming a spokesperson for the Respect My Vote campaign, Mensa has allowed his fans to download his EP for free if they pledge to vote in the upcoming election. Being involved in local politics and having a voice is important to Mensa, especially in his Chicago community after they were able to vote out State Attorney Anita Alvarez, who was involved in the cover-up of the Laquan McDonald murder.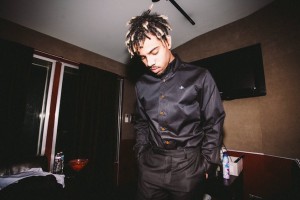 "I think that's what is most important, I think that's where we can enact change the most," Mensa says in an interview with New York radio station Hot 97. "We can change things by thinking about the people that actually govern where we live."
Enacting change has become Vic Mensa's mission, and as his own community has begun to take matters into their own hands, the rest of the nation can take note. Being informed and involved is important, even on a grassroots level, which is what makes Vic Mensa such an outlier in current hip-hop culture.
Young Thug has over a million followers on Twitter, a platform that could be using to inform people and encourage his fans to become involved. Yet when asked about his views on the Michael Brown shooting in Missouri and policing of black men in the US, he responded like this.
Too many people with influence are shying away from the tough issues, and failing to inform themselves and others of the power of their voices. Vic Mensa has a mere 249k followers in comparison, but he compels each and every one of them to pledge to vote and be active in their communities to provoke the change they want to see. Movements of the people are powerful and Vic Mensa has created one through his music.
The rapper signed to Jay-Z's Roc Nation label is captivating, his passion grabs you and his musical talent is on showcase throughout "There's Alot Going On." He's versatile. Songs like "New Bae" and "Liquor Locker" are sure to be blasting through car windows this summer, but where he really hits hard is where it matters.
Whether it be "16 Shots" on police brutality or "Shades of Blue" on the Flint, Michigan water crisis, Vic Mensa doesn't shy away from the real issues. Leaving his entire life journey on the title track, "There's Alot Going On," is an opportunity for him to share his struggles and let people know that they're not alone in theirs.