Traditionally, the concept of hygge belongs to Danes, and has become an integral and characteristic part of Danish living. Since mid-2016 however, an American adaptation has not only made an entrance in the States, it's become a commodified lifestyle trend, but not without reason: The Danes are consistently rated as some of the happiest of the planet's inhabitants, and some suspect the emphasis on hygge might have something to do with it. If it works for Denmark, it might work for you; here's what you need to know about what hygge is, how Americans are interpreting it and how you can add a little hygge flair to your semester to make it the most blissful one yet.
Hygge, pronounced "hue-guh," is defined as a Danish and Norwegian word which can be translated as "a quality of coziness and comfortable conviviality that engenders a feeling of contentment or well-being." Though there isn't an American word equivalent, the feeling of doing something that warms the heart and likely the fingertips, like watching Netflix on a cushy couch with a cup of cocoa, would be considered very hygge-like—or hyggelit, as the Danes say!
The word has Danish and Norwegian language roots, but the concept grew into an idea central to Danish culture, whereas it is merely a word for Norwegians. Its importance to the Danes is deeply embedded into their lives; for them, the practice isn't remarkable, but more so a common feature of long winter months.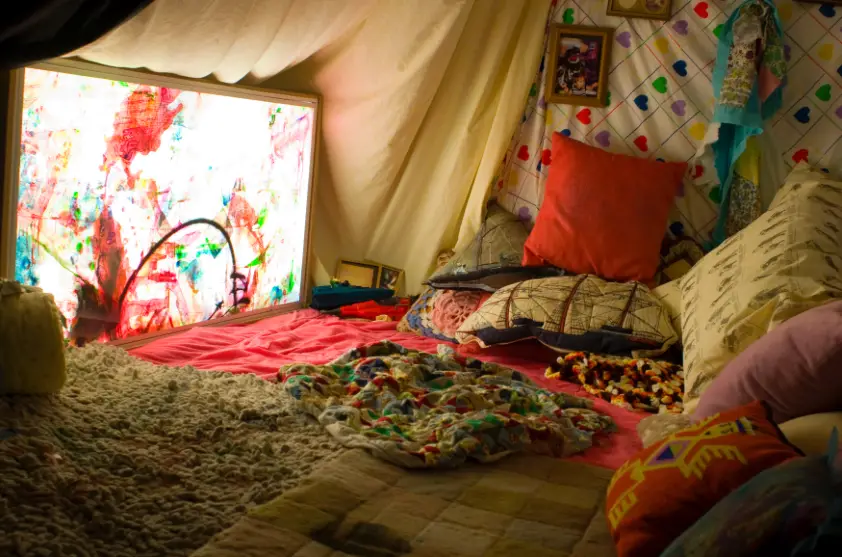 Often, the most hyggelit atmospheres are scattered with candles or soft lighting because it's reminiscent of warmth. They're accompanied by a laid-back activity, like sharing conversation with friends, since a sense of togetherness is an integral aspect of the concept, and a bosom-warming beverage or dish, as comfort food is another crucial piece of the idea. Hygge is meant to be nourishing and filling for the soul; Danish doctors even prescribe it to soothe the common cold. With undertones of simplicity and echoes of merriment, hygge might be the secret to acquiring the enviable satisfaction Danes are known for.
America is catching on to the idea. In 2016, there were six books published on the subject, with more to follow this year. The term even landed a slot on the Oxford Dictionaries' "Word of the Year" shortlist for 2016. Pinterest saw a 285 percent uptick in hygge-related searches closing out 2016, and anticipates the interest won't level off anytime soon. Rather, hygge is expected to trend its way to the top as the most popular home decor influence of 2017.
Publications like "The New York Times," "The New Yorker," "Country Living" and a host of others have garnered attention for the lifestyle concept. Readers are bringing the discussion to social media with tweets detailing their plans for Danish-inspired chill time and Instagram photos of rooms displaying the highest hyggelit caliber; 1.5 million Instagrams boast #hygge, to be exact. Americans are transforming the concept into a commodity; they're redecorating and rejuvenating in hopes of capturing a sliver of the tranquility concomitant with living like Danes.
Some of the most common ways Americans are partaking in the craze is by changing up home décor by adding cushy furniture, fuzzy accents, candles and dainty drinkware to match. Others follow magazine blurbs on how to host a hygge party and gather friends and family for drinks and casual conversation. Though the tradition generally involves connecting with others, the United States adaptation is also popularly enjoyed on one's own, removed from the chaos of an average day.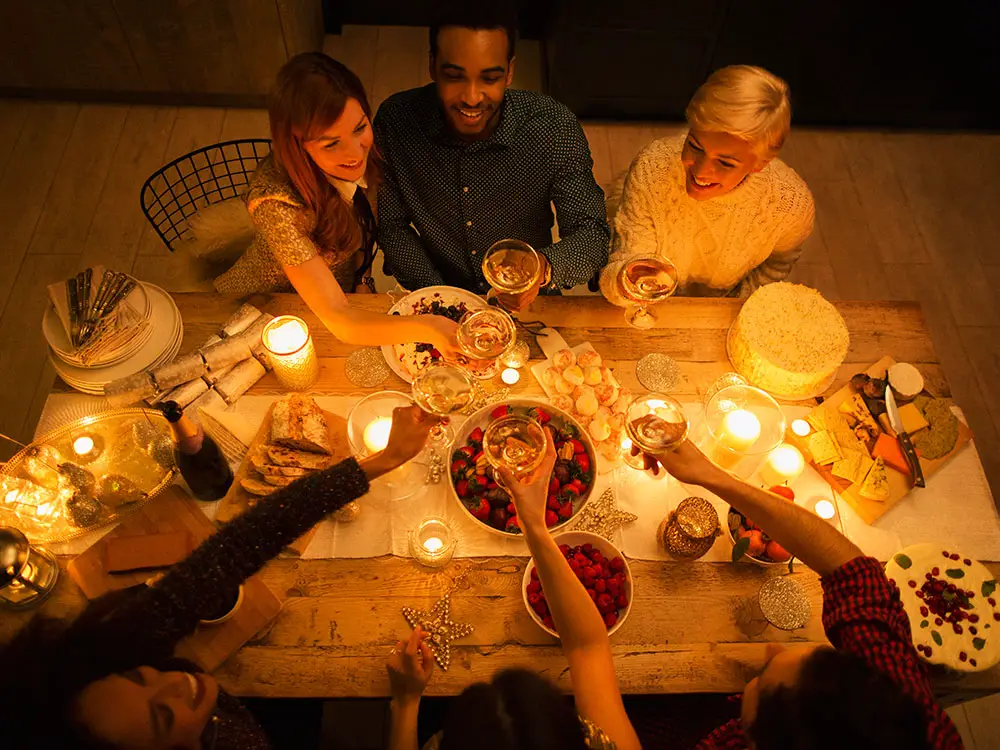 The many pressures unique to student life warrant wagering a balance between stress and serenity. Achieving a Danish-approved dorm room and incorporating soul refreshing relaxation should be, in the spirit of true hygge, simple and a priority for students this semester. Finding sweet satisfaction in small ways each day by borrowing a thing or two from the Danes is just what you need to have a blissed-out semester!
Parallel to the American adaptation, sprinkling some hygge into your schedule can be as easy as gathering some friends for an evening of board games, baking, movies or just hanging out in its purest form with nothing planned. Encourage everyone to come as they are, and have drinks, hot chocolate or something yummy to pour and share. Whether it's sunny (think stargazing or picnics) or snowy (think sledding and campfires), there are endless, effortless ways to de-stress with friends and recharge for busy days. Wine Wednesdays anyone?
If you don't feel like hosting, suggest an evening stroll and a few drinks at a local joint with a warm atmosphere. The most important thing about sharing hygge with loved ones is sharing it! Being content in the moment, surrounded by people you enjoy, whenever and wherever it happens is the goal. Gather your squad and let the good vibes roll.
Yet, sometimes alone time better remedies a crazy day. Instead of turning straight to Netflix, try picking up a book, journaling, meditation, baking or writing letters to far-away friends and family. In traditional Danish fashion, light some candles (unless it's against fire code, then definitely skip the candles and opt for string lights, a salt rock lamp or battery powered tea lights). Get a bowl of soup at your favorite cafe, see a movie at the theater or take a friend's dog for a walk. Or, in true college fashion, add sometime popcorn and fluffy pillows next time you Netflix for a more hyggelit night in.
Intention is a key part of the way Danish integrate hygge into their lives. As a student, time does not always allow for such deliberate relaxation time, let alone any, but on days when the library becomes home and the schoolwork is abundant, there is still a tiny hyggelit trick you can use that requires zero effort to execute. You know those sweatpants that you absolutely love to wear at home constantly, but never would wear in public? The Danish have a word for those too…hyggebusker! Wear your hyggebusker for your long night at the library to squeeze in a little hygge on the go. If anything, it requires less effort than putting together a real outfit, so it's a win-win way to add a tiny dose of peace and coziness to your college craziness. A little hygge goes a long way; mix some into your semester and you'll be happy as a Dane!