The Hunks of the NCAA
Or, "I am overwhelmed by the number of choices and pick whoever comes to mind."
By Will Strecker, University of Texas at Austin
---
Athletes are athletic.
Some are also lucky enough to be very attractive as well. But playing sports at a college level requires a level of talent and dedication few people possess, and to be a very good looking college athlete is about as unlikely as Jason Pierre-Paul's hand growing back.
College athletes are already on a higher plane in the social hierarchy of a college campus, and those who are also attractive are essentially demigods. Really, they have it made. Free school, infinite admiration from everyone on campus and as much sex as they could ever wish for. Unless of course you're a bad athlete starting for a bad team, then you don't receive any of those benefits. But, bad teams are rarely talked about, which means their potentially attractive athletes are never talked about. So of all the schools that receive any amount of media attention, these are the most attractive athletes in college sports.
Shawn Oakman
If you're into giant, brooding men with muscles growing out of muscles, Oakman is right up your alley. The 6'9", 280 pound Baylor defensive end is, perhaps, more frightening than he is attractive. To put that into some perspective, Oakman is a leaner version of the Mountain, Gregor Clegane, from Game of Thrones, standing just as tall, yet leaner and much more cut.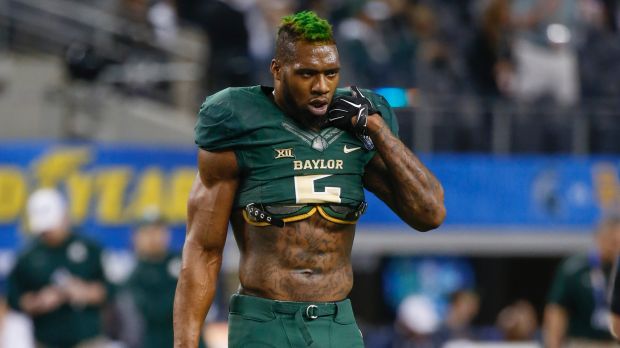 Okay, okay, maybe you disagree that Shawn Oakman deserves to be on this list. But I don't care. A man this massive can scare whoever he wants into thinking he's the most attractive person on Earth, and that fact alone puts him leaps and bounds ahead of the vast majority of the human population.
Michael Brewer
Few positions in sports garner more high school heart-throb comparisons than the quarterback position. While in reality, quarterbacks aren't any better looking than any other position, Michael Brewer, quarterback for the Virginia Tech Hokies, is evidence to the contrary.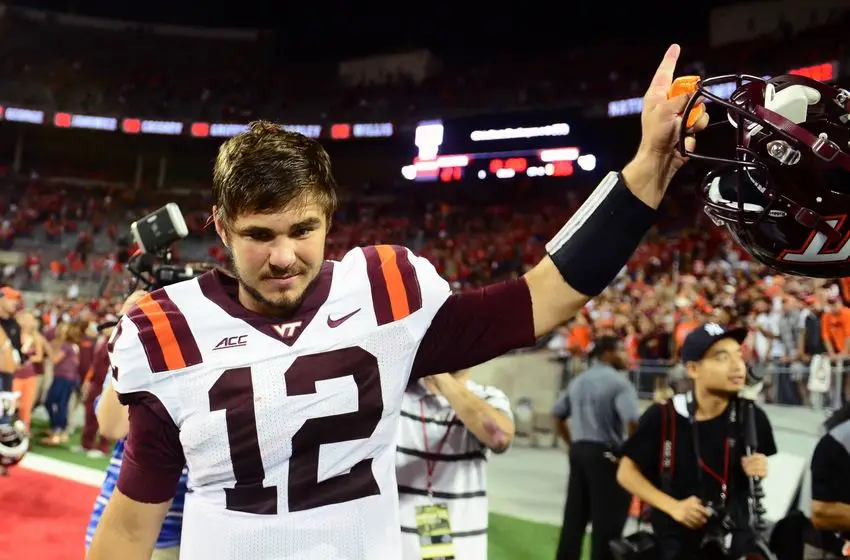 The dude looks like the classic Stifler-eque womanizer who isn't afraid to flirt with your mom in front of your dad. Add to that a southern gentleman personality (I assume) and a lifetime spent in Austin, Texas, and Brewer seems to be quite the catch for young ladies undeterred by endless reminiscing about leading the Lake Travis Cavaliers to four straight state 4A titles. His senior year, actually, on a day my car was towed from a Wal-Mart parking lot, he helped his school four-peat by beating my high school, Denton Ryan, in the state championship. And for that, I will never forgive him, regardless of how cool of a guy he is. Hope your collarbone is better, bud.
Haley Eckerman
When is it okay to sacrifice age for looks? Right now. Haley Eckerman keeps my heart in a glass jar on her mantle. Not really, but I wouldn't be opposed to it. Technically, Eckerman isn't in college anymore, making her a little older than the specified range of this article. But, she's so damn beautiful and awesome that I couldn't help but throw her in here, especially since she's only months removed from graduating.
What makes her even more amazing is the fact that, at the age of 23, she's not only a professional volleyball player and Longhorn Legend, but she's also the mother of a five year old child, Cayden. She's mature beyond her years, already achieving MILF status, and my perpetual #womancrushwednesday every Wednesday. Good luck, beautiful Haley. Call me sometime?
Jared Goff
Long blonde locks. Scruffy five o'clock shadow. Goff, the quarterback for the Cal Golden Bears, is the quintessential California surfer bro, and appears to be a pretty decent quarterback as well.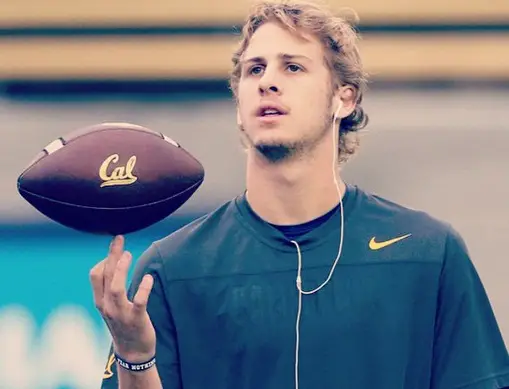 Working against him, however, is his name—I've always thought "Goff" is kind of a strange name and doesn't necessarily invoke an image of someone either attractive or athletic.
Instead, I imagine a tall, lanky high school kid with thick-rimmed glasses and severe acne issues, without a lick of self-confidence or social skills. An imaginary "Jared Goff" probably has buckteeth and plays Neopets on his phone in the back of geometry class. However, real-life Jared Goff is the polar opposite of what I imagine someone with the name Jared Goff to be. Good for him.
Jack Harrison
While my college sports knowledge centers around mostly football and basketball, it's hard not to take notice when a freshman soccer player from Wake Forest starts rewriting the record books. In all honesty, I didn't know men's college soccer even had a record book, so when I see someone is rewriting books that were previously unknown to me, I figure it's time to turn my attention.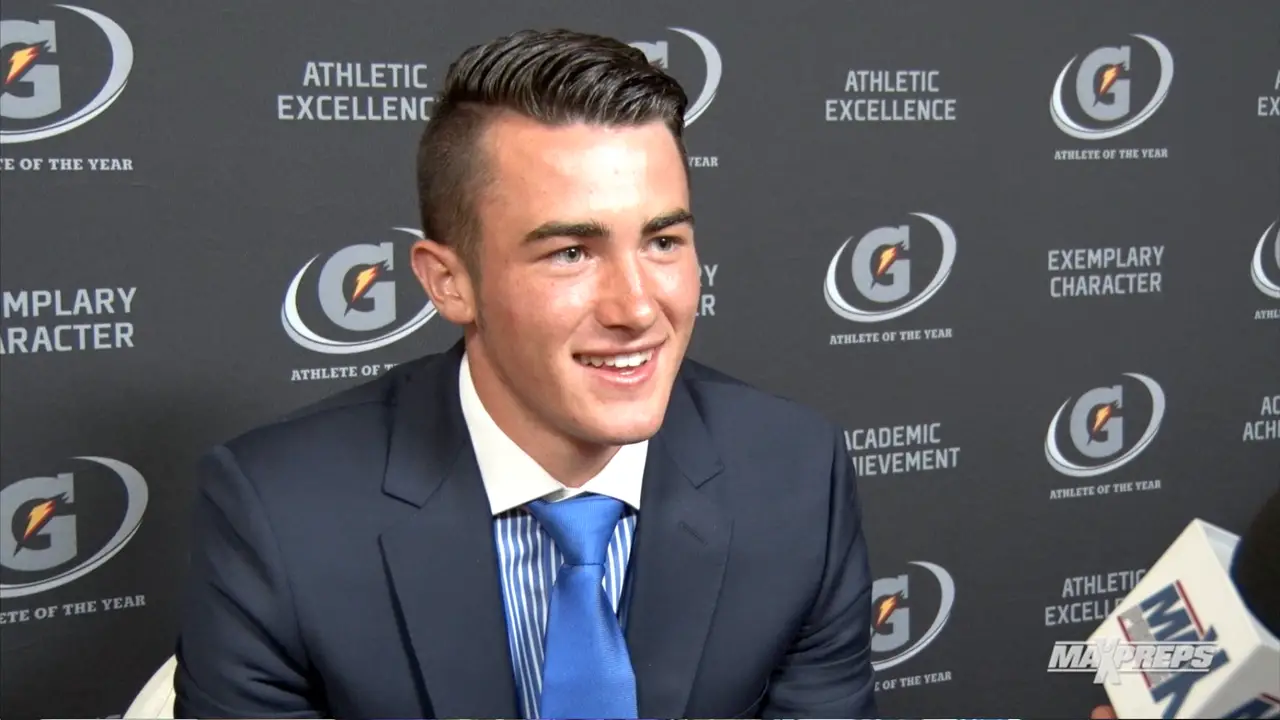 Harrison just won the collegiate men's soccer awards for Best Freshman Player and Offensive Player of the Year (the first ever in the ACC to do it), breaking multiple records and leading his #1 ranked Demon Deacons into the post-season. To top it off, the guy looks like the love child of Wayne Rooney and James Franco. Kind of. I don't know who exactly he looks like, but he's a handsome dude and deserves to be on this list. That's final.
Samantha Bricio
Another volleyball player making this list. I love volleyball. I love volleyball players, as well. While, admittedly, I know very little about Samantha Bricio outside of a Google search, I can tell from pictures on the Internet that she is very attractive. Those big, brown eyes peer into my soul through my computer screen, and I can definitely see myself braiding her beautiful, wavy brown hair any given Saturday afternoon.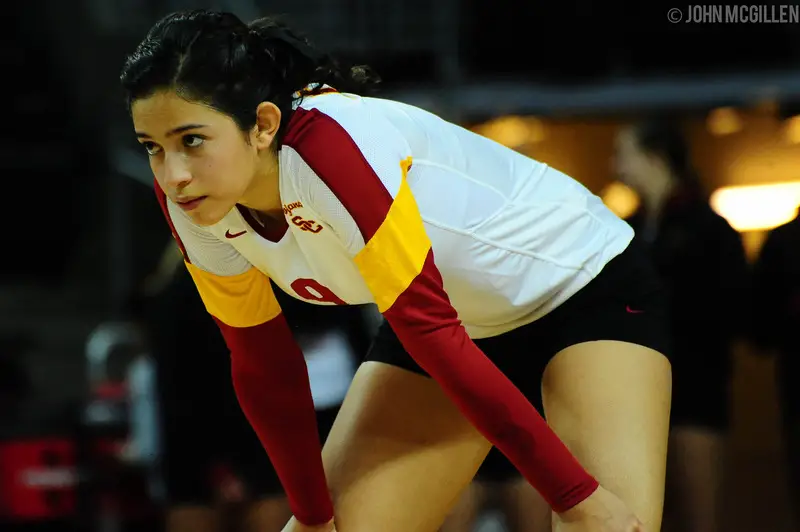 Frighteningly however, I can almost feel the volleyball smashing my face into 2016. Although I typically try to avoid women that bring me digital pain, I'll make an exception for Samantha. USC is a pretty cool school, too, and has a reputation for producing attractive athletes (i.e. Matt Leinart and Reggie Bush). Keep doing what you're doing girl! (hmu sometime).
Ezekiel Elliott
Before Urban Meyer became the coach of Ohio State, I used to hate the Buckeyes. But Meyer brought a new vibe to the team, epitomized in Cardale Jones's Twitter feed. Ezekiel Elliott, the star running back and Heisman hopeful (emphasis on "hopeful" as the award will most likely go to Leonard Fournette), runs like a drop top G Wagon, routinely sporting the crop-top look as he runs over and past opposing defenders.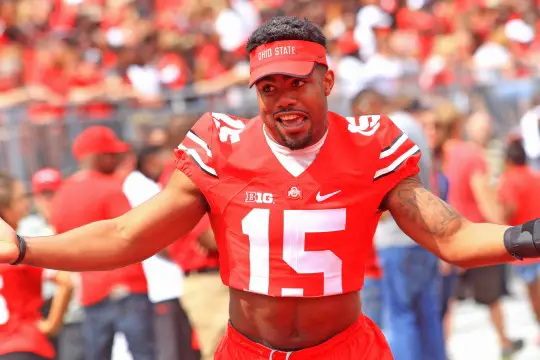 At the young age of twenty, the guy already looks close to 30, broadening his range of female partners to older women who want a more "mature" guy. Whatever that means. Muscles popping out all over the place and wearing as little clothes as possible on the field captures the eyes of everyone watching, and undoubtedly ignites endless fantasies in the minds of the female Buckeye fans. He exudes confidence in every way — rightly so — and we'll probably be hearing his name for years to come.