My Vanessa Carlton Epiphany
When millions of people love you for a fifteen-year old song, change can be daunting.
By Rebecca Friou, Austin Community College
---
Dim the lights.
Light a row of candles.
Pour a glass of red wine.
Cue the sound of effervescent piano.
You have just walked into a Vanessa Carlton concert.
Last January, I was surprised to find myself the youngest Vanessa fan in a dimly lit bar, packed with "actual" nineties kids.
At the mention of Carlton's name most people are reminded of her signature song, "A Thousand Miles." Released in 2001 and featured in numerous movies and TV shows, the juvenile pop song seems to continuously define Carlton's fame and success as an artist.
However, fifteen years and five albums later, she has recorded an idiosyncratic soundtrack to her life entitled "Liberman" after her late grandfather. Her latest masterpiece proves that she is far from the infatuated, lovesick teenager she once appeared to be. Songs off the album such as "House of Seven Swords" and "Blue Pool" contrast her previous artistry with their eerie, haunting auras.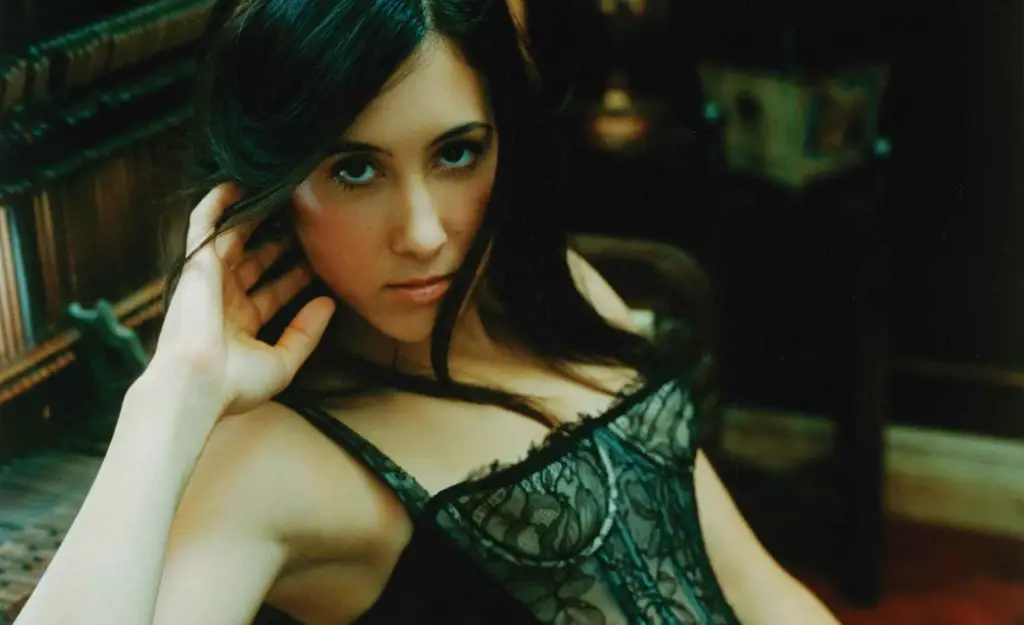 The difference fifteen years can make is vast in any human, especially when it comes to their personal and creative works. I find it unreasonable that she is trademarked by a silly love song she wrote at the peak of her youth, when instead she should be recognized for her immense talent and intelligence. Carlton is far too qualified to be dismissed by her popular radio song of the early 2000's.
It was evident, that night in January, that fans of early-ear Carlton were the very people I was surrounded by. Just as they had grown up, she had too. It was easy to see that both her fans and music had matured in the same way together.
So as the night progressed and the crowd filtered out bandwagoners and phonies, Carlton shared the muse behind each track on the album, allowing us a window into both her ballet-oriented childhood and current life in Nashville with her husband and daughter. During the performance her wit blossomed on-stage, and after politely addressing some rather talkative and disinterested fans in the corner of the bar, she began to resemble something of a majestic figure in my mind.
Maybe I was developing a girl crush, or maybe it was all the excitement of being in the presence of a celebrity, but regardless of why, I was in awe.
As my sister blatantly sang off key and I bellowed sentimental lyrics from her 2004 hit, "White Houses," I began to realize the boldness I was witnessing.
Here is a woman who started off as a piano prodigy at the age of two.
A woman who simultaneously danced her ass off and composed her own music.
A woman who later attended Columbia University and was signed by a record label at age twenty-one.
A woman who has not only recorded five albums and gone on several tours, but has also battled mental illnesses such as depression and anorexia.
Admitting to insecurities in both her image and sound as a new artist on the music scene, Vanessa has since emerged on top with a genuine and soulful stage presence. So often I think we put public figures on pedestals and forget that they're humans who experience raw and agonizing emotions as we do.
Recognizing their humanity consoles my irrational fears of not being able to pursue my dreams due to lack of skill or creativity—something almost everyone faces from time to time.
As a piano player and singer myself, I envy her ability to embrace her unique personality. Vanessa Carlton is a great example of learning to ditch the crowd and discover an identity true to yourself. In an interview with SPIN, Carlton discusses reaching her personal rock bottom and how it helped her come back as an honest version of herself—a version that was determined to make music with the intent of seeking satisfaction and happiness, not an endgame of success. As she so beautifully wrote in her song "River,"
"The river flows, it takes ahold and it's running through
And we ain't changing on our own, we change for you
The river flows, it always flows."
This life affects each of us differently, creating a new chapter of our lives with every waking moment. We endure hardships, face challenges and emerge as different people—all of which is totally normal. Vanessa Carlton's story inspires acceptance. Her music rouses inverted emotions. Her presence evokes passion. From a heartthrob single that showcased her piano talent to a song about the willow trees at her childhood home, time has granted her the benefit of an evolving style.
As my legs began to cramp from standing and my sister's stomach demanded she seek a cheeseburger, I finally understood that I had probably just spent the best thirty dollars of my entire college life. Nothing is more reassuring for a broke college student than smart spending, and I knew I had just received valuable insight plus an entire musical performance by my new girl crush.
At the conclusion of her show, I dove into a deep post-concert depression. I repeatedly listened to her songs and began asking myself, "What would Vanessa do?" The epiphany I had was life altering. My whole existence became a vision of the possibilities I could pursue, all because I realized that working a little harder can make the distance of a thousand miles feel insignificant—just look at Vanessa.