Professional Sports in Pittsburgh are Second to None
Between the Pirates, Penguins and Steelers, Pittsburgh has reason to proud. And fans know it.
By Bri Griffith, Carlow University
---
Mike Sullivan, Pittsburgh Penguins head coach, was ecstatic after his team clinched the Stanley Cup in Game 6 of the finals.
Although the Penguins won in San Jose, California (Sharks territory), Pittsburgh buildings were aglow as Penguins logos took over the city. Distance didn't stop Pittsburghers from celebrating at home. Consol Energy Center hosted a Game 6 viewing party. Penguins fans filled the center, which can seat nearly 20,000 people depending on the event, and watched their team win together on the Jumbotron.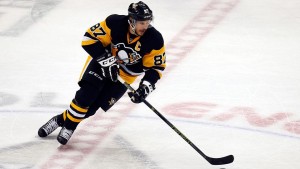 You might be thinking, "Why would you pay $10 to watch a game on a screen when you can do the same at home for free?" Well, because Pittsburgh fans don't fuck around with their sports teams.
Several area Dick's Sporting Goods opened after the game ended in a Penguin victory. Some stores even had DJs play music while fans bought their Stanley Cup Championship gear, to enhance the celebratory atmosphere. Because why wait until the morning to buy a t-shirt, right?
Pittsburgh has been dubbed the "City of Champions" when it comes to professional sports. The nickname came to life in the 1970's, and still fits the city well today. Between three professional sports teams—Pirates, Penguins and Steelers—Pittsburgh has 15 championships. The Pirates have won the World Series 5 times, the Penguins now have 4 Stanley Cup wins and the Steelers have 6 Super Bowl wins out of their 8 tries. Six is more than any other NFL team; the Steelers are responsible for the city's other nickname, "Sixburgh."
Ben Roethlisberger, Steelers quarterback, was ranked 3rd best in 2015. Sidney Crosby, Penguins captain, was named to Team Canada in 2010 and 2014. In 2010, he scored the game-winning goal in overtime against the United States, earning himself a Gold Medal. Crosby was awarded the Conn Smyth Trophy, and named the playoff MVP in 2016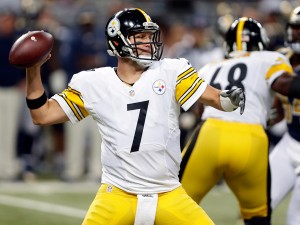 Pittsburgh is a unique, artistic city, but nothing quite compares to being there when a home team wins an important game. Here's why Pittsburgh fans are absolutely a force to be reckoned with.
Radio personalities are changing the game in Pittsburgh.
Mikey and Big Bob's 96.1 Kiss "Morning Freak Show" is comedy gold. They love Pittsburgh, and are constantly giving their listeners free tickets. They were among the thousands of others at the Consol Energy Center Game 6 viewing party, and sometimes they host "Big Screen" watch parties, too.
If you don't have a ticket, you can sit outside Consol and watch the game on a big screen, while Mikey and Big Bob electrify the crowd. Think of a drive-in-movie. Now, add more beer, more screaming and more black and gold.
And of course a Carnegie Mellon University student made Phil Kessel coloring pages, because why the hell wouldn't a Pittsburgh fan come up with something like this?
Bubba of Star 100.7's morning "Bubba Show" proposed changing "Murray Avenue" in Squirrel Hill to "Matt Murray Avenue."
Matt Murray is the 22-year old goalie who helped the Penguins win the Stanley Cup. With 20,000 listeners backing Bubba's idea, the street name was temporarily changed in honor of Murray's rockstar saves as a rookie. Imagine reading your name on a street sign. Pretty sick, right? Only in Pittsburgh.
The Penguins parade broke records.
Seven years have passed since the Penguins won the cup in 2009, and fans didn't leave their team hanging. More than 400,000 people showed up to watch the 2016 victory parade.
They crowded the streets of Pittsburgh and cheered as their favorite Penguins waved from their respective floats, holding their well-deserved Stanley Cup.
Terrible Towels or bust.
If you're going to a Steelers game and don't have a Terrible Towel, you'll be asked by many, "Do you even go here?" The Terrible Towel is a Steel City staple. Created by Myron Cope in 1975, the towels are aggressively waved by game-goers as they rally behind their hometown heroes. Fans have taken their Terrible Towels to the Great Wall of China, the South Pole and more.
You can't be seen wearing the enemy's color.
I've worked a few Steelers games as a member of Landmark's security team. I used the wand, careful to make sure pockets were clean, and beer cans unopened. My horror story occurred one night the Steelers played the Baltimore Ravens at Heinz Field.
Upon completing my job, I found people expressing their disappointment in me. My hair was purple, the Ravens wear purple— suddenly I became the enemy. Nobody was actually mean, but all night I heard, "Sweetheart, you need a new color," and "No, no, no, not okay!" Seriously?
When my brother was in high school, he would purposely wear opposing teams' jerseys. He was "that" kid. His classmates pelted him with paper balls, highlighters and insults because Pittsburgh doesn't mess around.
Pirates win? Hide your valuables.
The Pirates haven't won the World Series in decades, but when they went all the way in 1979, my mom was a student at the University of Pittsburgh.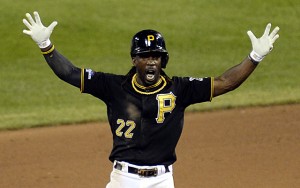 She was in the city to witness the chaos—cars were flipped, yet horns were still honking. People released live chickens to run the streets (still wondering where they came from), and students were dangling out of their dorm room windows upon breaking the locks. No, I'm not describing the plot of "Independence Day," I'm describing the City of Champions after a win. And if you want to leave the city, you'll just have to wait until the celebration dies down, which could take several hours.
Not to mention, PNC Park was voted 3rd best ballpark in 2015. The classic view fills Instagram feeds and Snapchat stories each and every home game.
Pittsburgh sports are far reaching.
Snoop Dogg loves the Steelers. Sofia Vergara and husband Joe Manganiello are huge Penguins fans. Seth Meyers supports the Pirates because the Late Night show host's dad is from Pittsburgh. Natives aren't the only ones who bleed black and gold.
New York is the "City of Dreams," Los Angeles is the "City of Angels," and the Steel City, Pittsburgh, Pennsylvania, is the "City of Champions." Because the hype when your team wins is priceless, and nobody celebrates a win quite like Pittsburgh. And in 2017, when the Steelers win the Super Bowl, fans will go wild all over again. Mark my words.