1. Jeb(!) Bush Charged $75 for Guacamole
The saddest part of Jeb ending his presidential campaign in February was that it meant we could no longer purchase the $75 "Guaca Bowle" available on his website.
The bowl was notable not just for its questionable price, but also for its lack of any visible indication that it was a piece of "Jeb!" merch. The expensive, bland looking dish served nicely as a metaphor for Bush III as a candidate.
2. The Birth of a Saint
When Kim Kardashian announced the birth of her newest child Saint West via tweet, Saint joined the ranks of children with famous parents that have no grasp on how dumb their kids' names are to ordinary people.
3. John Oliver Made Donald Drumpf Again
John Oliver's smart, biting 21-minute teardown of Donald Trump on "Last Week Tonight" was easily a TV highlight of the year.
And on top of the monologue, Oliver and his team created a web app that changes every "Trump" typed online to the businessman's original family name "Drumpf"—a project they call "Make Donald Drumpf Again." Not sure whether it's sad or fitting that a comedian made a better case against Trump's candidacy than any "real" news reporters have thus far.
4. "Why the F*** You Lying" Overruns the Internet
This school year it was impossible to get on social media without seeing the "Why the F*** You Lying" guy all over your dashboard. Many memes have come and gone, but this was easily the best for calling out people fake flexing for social media with caviar taste on tuna fish budgets.
5. David Bowie Died
 In a sad but fittingly theatrical exit, David Bowie released his final album, "Blackstar," and died two days later.
His death was an upsetting shock, but at least he was able to accomplish something remarkable in his last bit of time. How many other artists have been able to document the last stretch of life through their medium? Bowie will be missed.
6. Caitlyn Jenner Slays on the Cover of "Vanity Fair"
Speaking up and out about trans lives takes courage for an ordinary person, but for someone like Jenner whose livelihood and income depends on their popularity, it's an even bolder move to make. Jenner has taken her platform and fame and used it to speak up and out about trans lives and rights with dignity and grace.
7. Jon Stewart Left "The Daily Show"
Seeing Jon Stewart sign off after 16 years as host of "The Daily Show" felt like saying goodbye to an irritable, witty best friend.
It seems unfair to have watched this year's presidential election unfold without Jon's consistently on-point commentary, but his predecessor, Trevor Noah, has done about as good a job of shoe-filling as could be expected. Here's to hoping Jon is enjoying the surplus of family time on his New Jersey ranch with friendly neighbor Bruce Springsteen.
8. Beyoncé Released "Formation"
In February, Beyoncé got all the girls in formation and then changed lives with her Superbowl performance. The song and dance prompted a lot of backlash from racist uncles on Facebook, but was a moment of pride for people with common sense.
9. Adele Returned With New Music
Adele, apparently sensing that many of her fans were going through rough breakups and needed new piano power ballads to tearily belt the lyrics to, returned to the public eye with a new album in November.
Her new material was a quick reminder of why we fell in love with her in the first place—she had us at "Hello." The thrill of it all was swiftly crushed when even three open laptops and lightning finger reflexes couldn't secure a ticket to one of her shows, but Adele is easy to forgive.
10. Chef Curry Continued to Cook
Steph Curry and the Golden State Warriors have defied the laws of gravity and talent by being a hurricane-like force in the NBA this season. Curry has reinvented the image of basketball as we know it and made it easier than ever to be an obnoxious bandwagon fan on social media.
11. Larry David Played Bernie Sanders on "SNL"
Larry David impersonating Bernie Sanders should have been an obvious idea before it happened, but it wasn't until he debuted the impression on Saturday Night Live that the absolute perfection of the pairing became clear.
Though it mocked the senator's exaggerated arm gestures and grumpy grandpa attitude, the impression likely did more good than harm in Bernie's bid for the presidency.
12. #OscarsSoWhite Showed Hollywood's True Colors
Representation is not a new topic of discussion for people of color, but this year's Oscars put the issue on a higher plane of influence.
POC in the entertainment industry called for more diverse representation and were told to wait their turn at the same award show where Leonardo DiCaprio was overdue for his Oscar.
13. "Star Wars" Returned
The Star Wars franchise returned with critical acclaim because—let's be honest here—it was essentially the same film as Episode IV. But additions like lovable BB8 and new, sincerely captivating lead characters made it easy to gloss over that fact.
Even if the movie had sucked, it's always worth the price of admission to hear the booming opening score and see those yellow letters appear over the starry expanse of outer space. Goosebumps!
14. "Deadpool" Changed the Trajectory of Superhero Movies
The marketing campaign for the movie was a work of art in itself, from Tinder profiles to billboards, and Ryan Reynolds' depiction of a sexually explicit antihero with the mouth of a sailor and a butt of gold went on to rake in the dolla dolla bills.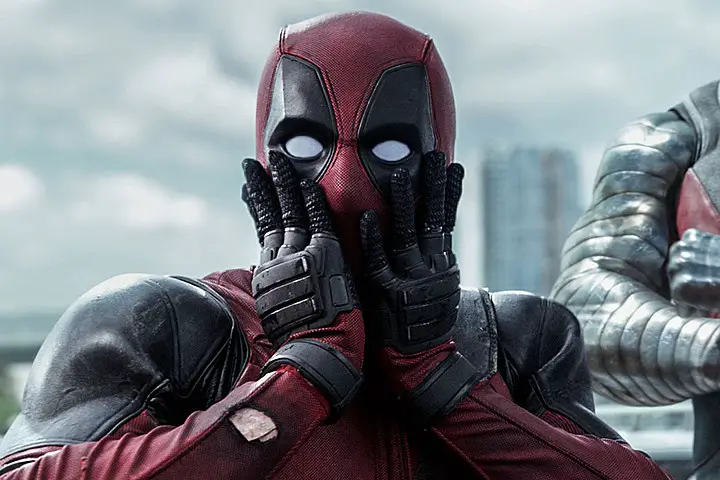 "Deadpool" showed the entertainment industry that it is possible to make a profitable R-rated superhero movie that stays true to its comic book roots.
15. Shia LeBeouf's #ALLMYMOVIES
Continuing his string of perplexing career moves since starring on "Even Stevens," Shia LeBeouf hosted a 10-hour live stream of himself watching the entirety of his own filmography.
With a camera positioned directly at his face, Shia achieved a rare balance of genuine curiosity and unbearable boredom from his Internet audience. Tears were shed and naps were taken (by Shia), but what in theory sounded like a pointless exercise turned out to be a sometimes hilarious, and even moving, piece of performance art. Keep Shia Weird.
In America young girls are told what colors, clothes and behaviors they're supposed to have from an early age. Changing a toy as ubiquitous as Barbie makes a huge difference in what girls believe is beautiful and possible. It also doesn't hurt that the dolls are rocking 24 fabulous new hairstyles.
17. One Direction Went on Hiatus
The four remaining boys of One Direction parted ways—taking different directions, if you will—in what was originally called a hiatus but now looks to be a permanent split.
It's time to see which of them will become the Justin Timberlake of the group, which will host a talk show on E! and which reminisce about the days when they all swore they'd never go solo.
18. The Supreme Court Legalized Same Sex Marriage
Same-sex marriage has been hotly contested nationwide for years but the highest court in the land effectively put an end to all debates with their decision. Of course, that didn't stop some people from thinking they can defy the laws.
America's sweethearts Greg Abbott and Kim Davis were some of those on the front lines of opposition. Despite the backlash, America took a historic step forward and finally, officially, let love win.
19. "A" was Revealed on Pretty Little Liars
In the show, a nameless enemy referred to as A spends years terrorizing suburban teens who never decide to move or graduate early, and the basic plot revolves around them trying to figure out who A is. As with most overhyped dramas, the final revelation was contrite at best and problematic at worst.
20. Rise of the Man Bun
This trend has gone strong for over a year now with no sign of slowing down, thanks to bun bearers like Leonardo Dicaprio and Jared Leto. There's no better way to tell people without words that you shop exclusively at Whole Foods and own three pairs of Birkenstocks.
21. Drake Introduced Multicolored Dad Moves to the World
The "Hotline Bling" video was the perfect highlight to what was arguably Drake's best year ever.
Like all good moments do, the song sparked a wave of Hotline memes that everyone including Bernie Sanders got in on. Fraternity guys everywhere rejoiced to finally see a popular black dance that they can actually do.
22. Kanye's Twitter Fiasco(s)
Leading up to and following the messy release of "The Life of Pablo," Kanye West took to Twitter to ask Mark Zuckerberg for money and to drag fellow musicians through the dirt—most notably Wiz Khalifa and Deadmau5 ("is this person's name pronounced dead-mow-five?").
His Twitter account this year has been as much a work of art as any of his albums or fashion collections, rife with the same feelings of spontaneity and anger we hear on Pablo.
Anyone under 30 with a pulse and a Twitter account has undoubtedly heard the term before. This year the phenomenon was thrust into the national spotlight when the term went viral, spawning counter memes and inspiring some marketing campaigns.
The meme met its untimely death when publications started writing articles for parents about what Netflix and Chill really means. It will be missed.
24. Leonardo Dicaprio Won an Oscar
It meant losing skin from his lips, sleeping in an animal carcass and eating raw bison meat, but Leo finally got his Oscar after being nominated five previous times.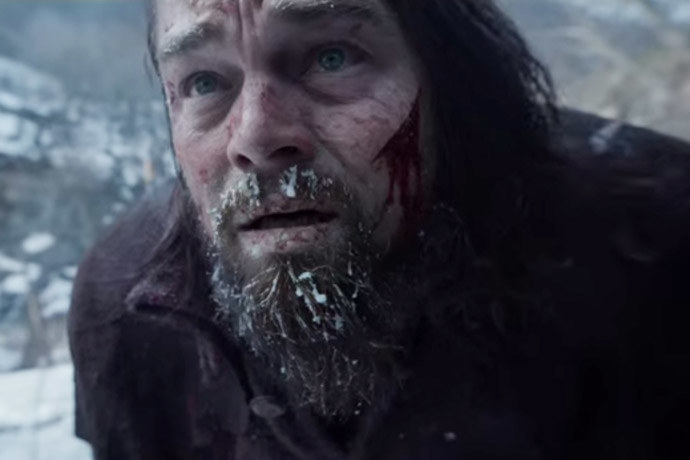 He made the moment even sweeter by using his speech not to boast his own accomplishments, but to bring light to the reality of climate change. Most importantly, the Leo-always-loses meme was finally put to rest.
25. Justin Bieber's Partial Comeback
This year Justin Bieber transformed himself from America's most hated pop star to America's most tolerated and sometimes loved pop star.
Bieber was headed down the dark spiraling path of destruction most child stars inevitably face, but somehow managed to pull a complete 180 and get back on track. His latest album shows a matured sound and outlook on life and, his recent dreadlocked hair aside, a more well rounded Biebs.
26. Ted Cruz, Zodiac Killer
What began as a joke confined to the Internet turned into an idea so widespread that it started to feel unnervingly real.
The accusation that presidential candidate Ted Cruz is the Zodiac Killer, and that 38 percent of polled Florida voters said they believe this to be true, is all you need to know about the state of this year's election.
27. Drake and Meek Mill Beef
Mill, a lackluster rapper on his best day, made the foolish decision to call out Drake on Twitter for not supporting his album or writing his own music. Drake responded in kind by dropping two diss tracks just days apart from each other.
In a stunning display of pettiness, Drake then performed both of the songs at OVO fest while a slideshow of Meek Mill memes played behind him. Mill eventually released a track in response that was as weak was tap water and effectively closed the case on himself.
28. Hillary Clinton on "Broad City"
In a somewhat transparent attempt to woo the youth vote away from Bernie Sanders, Clinton made an appearance on "Broad City" alongside the show's twenty-something female leads Abbi Jacobson and Ilana Glazer. At this point, if Hillary doesn't persuade the millennials, it's not for lack of trying.
29. Harper Lee Died
The Pulitzer prize-winning author died in her sleep at the age of 89, leaving behind a literary legacy that touched millions of lives. Most public school kids read Lee's To Kill A Mockingbird at least twice during the course of our education.
Unlike most required reading, Lee's book was enjoyable and has a lasting place on many bookshelves the world over. Fans of the book would do well to purchase it now, as her estate will no longer allow the printing of mass-market copies.
30. Kendrick Lamar Surprise Released "untitled unmastered."
Kendrick Lamar, a guy so ridiculously talented that I wonder if he's actually from Compton and not another planet, jumped immediately from making the best album of last year (sorry, Taylor Swift) to releasing a series of outtakes from said album that are more impressive than what many rappers consider their best work.
The album seemed to cap off an incredible run for Lamar, but it won't be surprising if he shares even more unreleased tracks in the near future.
31. Hoverboards Became a Thing
This year's trend of gliding around on hoverboards is good indication that we've finally entered the future, even if the boards don't actually hover—they roll.
Like their innovative predecessor, Heelys sneakers, the boards have been banned from school campuses and other locations across the country. But to be fair, there are equally quick forms of transportation that run exactly zero risk of exploding during use. Let's bring back unicycles, y'all.
32. Obama Visited Cuba
In a series of efforts by the POTUS to shore up his legacy, President Obama became the first sitting American president to visit Cuba in 90 years when he toured the country in March.
US-Cuba relations have been historically tense and it has been an interesting change of pace to see Obama's approach to improving them. Another important side note to the trip was seeing how grown up and beautiful his daughters Sasha and Malia have become.
33. Radiohead Booked Their First Shows Since 2012
Radiohead are back on the road this year, headlining several huge festivals and beginning a world tour for a new album that doesn't yet have a release date was released 10 days ago. Even with as little fuss as they make over their own work, it's always exciting to watch when they come out of nowhere with new material.
34. Twitter Changed Favs to Likes
Every business has to grow and adapt, and social media like Twitter is no exception. Recently though, Twitter added to their long line of blunders by changing the yellow 'favorites' star to a red 'likes' heart. In a blog post, the app's product manager said the reason for the change is that, "You might like a lot of things, but not everything can be your favorite." Apparently no one at Twitter has heard of having more than one favorite, which is concerning in and of itself.
Favorites on Twitter meant a lot of things: shade, flirting, keeping this for later, agreement, sympathy and I'm not ignoring you but this conversation is over. A heart just means a heart. It's gross, and many of us are still not used to the change. #RIPTwitterFaves
35. "Fuller House" Premiered on Netflix
"Fuller House" didn't need to exist, but it arrived in our Netflix queues confidently regardless. And aside from Bob Saget's clear disgust at being involved, the show is a sweet, if unnecessary, bit of 'Nick at Nite' nostalgia.
36. FX's "The People vs. OJ Simpson" Enthralled a New Generation
For most millenials, OJ Simpson is not an immediately recognizable name. If anything, most of us are more familiar with the Kardashian fame that sprouted from the case than the Juice himself.
The miniseries has brought one of the country's most famous trials back to life, and part of the show's allure is how absurd it all seems in this day and age. I can't think of single celebrity right now who would be permitted to shut down all of LA for a 2-hour long slow speed chase across the highway. Every episode leaves the audience wanting more, even though we all know how the show ultimately ends.
37. "Hamilton" Dominated Broadway
"Hamilton" is that hip-hop opera that your friends won't shut the hell up about. It's the one that you finally gave in and listened to and then became the friend that wouldn't shut the hell up about it.
Hamilton changed pop culture and musical theatre by being the first rap-musical on Broadway with a mostly black cast. Before this year, the idea of a hip-hop musical about Alexander Hamilton that is sold out until next year would have seemed absurd. Hamilton won a Grammy earlier this year and is expected to keep raking in the accolades.
38. Obama Nominated a New Supreme Court Justice
Following the death of Antonin Scalia in February, some members of the Republican Party urged President Obama to refrain from nominating a new member of the Supreme Court since it is the final year of his term.
Being the imperturbable Cool Guy that he is, Obama nominated someone anyway—a Harvard-educated federal judge named Merrick Garland who is about as moderate as it gets. Republicans' fears of a hardcore liberal nominee quelled, they complained that Obama's decision must be a calculated move. Sigh.