AlWasta by Oddisee
"In a weird way, Oddisee stands out because he seems like a normal, down-to-earth guy."
By Charlie Wooley, University of San Diego
---
Oddisee's always been one of my go-to's in the indie hip-hop world.
He may not be a rapper who'll capture your attention with his bizarre personality or philosophical lyrics, but he's earnest, straight-forward and you can be sure that he's speaking his mind. He makes fun, mellow music that usually has a positive message.
In a modern music world so concerned with crafting an image, Oddisee seems like an average dude. He doesn't feel the need to appeal to a certain crowd or fake anything for popularity, which is what makes him such a great artist.
Oddisee comes from the Mello Music Group, a pretty spectacular indie hip-hop collective that boasts a wide range of talent, such as Apollo Brown, L'Orange, Open Mike Eagle and Rapper Big Pooh (formerly of Little Brother). And while I've already mentioned two incredible producers and two talented wordsmiths, Oddisee's the one member who seems to consistently excel at both.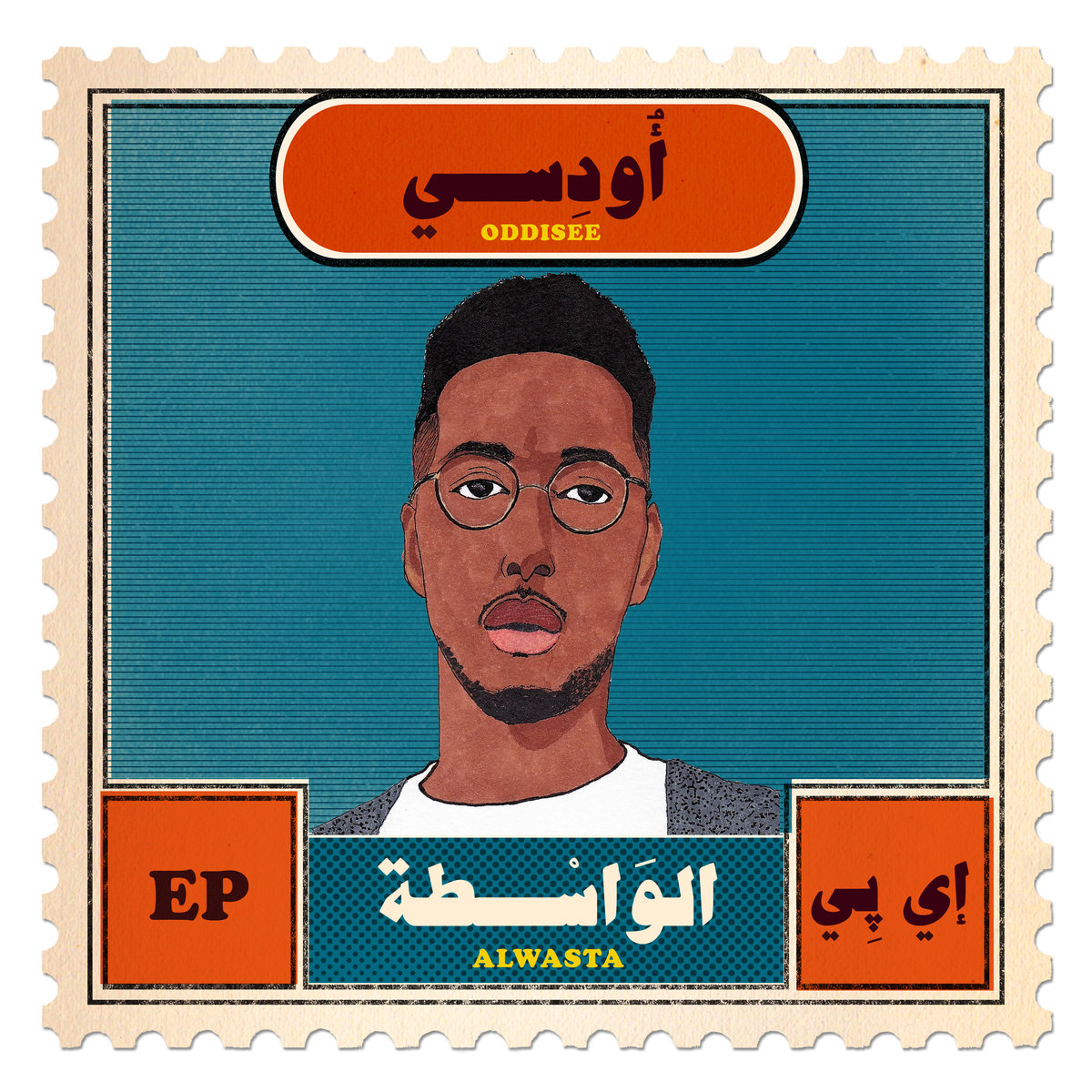 He crafts uplifting soul-based beats, making perfect music for a summer day. I never find myself blown away by his storytelling, but at the same time I don't have to dig too deep to find a hidden meaning. He tiptoes that line pretty finely at times, but it works perfectly.
Most of Oddisee's career has been defined by funambulating a skinny tract of musical middle ground. Is he more concerned with production, putting lyricism on the backburner? Or does he speak solely from the heart, making him a bit awkward at times? It's hard to tell sometimes.
He even hails from Washington D.C, which lies in an odd spot between two prominent hip-hop hubs—New York and New Orleans. So his style isn't exactly Southern but it definitely isn't associated with the classic boom-bap of the East Coast. It doesn't really fit in with the crowd. And it doesn't help that D.C has a fairly unimpressive hip-hop history, with Wale, Logic and the late Chuck Brown (whose "go-go" is more funk than hip-hop) being the most notable acts out of the region.
So, while Oddisee could be stuck as yet another mediocre hip-hop act from DC, he's managed to craft a pretty unique path as an artist. After a string of fairly inconsistent projects to begin his career, Oddisee has continually improved as both a lyricist and producer.
In 2009, Oddisee founded Diamond District, a collaboration with Uptown XO and yU. The group started to gain ground, releasing two albums (In The Ruff, March On Washington), grabbing features from prolific artists such as Talib Kweli, Jazzy Jeff and Buckshot along the way.
And since Rock Creek Park back in 2011, Oddisee's managed to create some great, cohesive solo albums. Just last year, The Good Fight gained some of the best critical acclaim of his career thus far.
With AlWasta, Oddisee gives us a small sampling of what he has in store for 2016, which should include a full instrumental tape and a solo follow up to The Good Fight.  AlWasta, luckily is an incredibly cohesive, fun EP. Standing at just seven songs and twenty-seven minutes in length, it's not too overbearing of a listen. And if his next two tapes are anywhere close to this level, we should be in for a treat.
The album's title is a colloquial Arabic term translating roughly to "the plug," or "the middleman," who is basically one who connects the community with wealth.
Makes sense, considering the EP was released as a free surprise project a few weeks ago. Basically, Oddisee's telling us that he's hooked us up with yet another project, reminding us that we should be thankful.
He's the one with the knowledge, and he's sharing it with the world through his music. Once again, Oddisee's background as a Muslim, Sudanese-American shines through, helping elevate the album thematically.
Musically, the EP is exactly what audiences have come to expect from Oddisee—soulful beats, casual, relatable lyrics and a pretty positive message. On a handful of tracks, he can get a bit preachy, but it's never anything too overwhelming. And he more than makes up for it with his charisma and friendly disposition.
In "Asked About You," Oddisee provides listeners with a taste of his introspection, reflecting on his current position in modern America. It's fairly thought provoking, as Oddisee asks listeners, "When's the last time someone even asked you 'Hey how you doing?'"
It's a simple idea but he manages to expand upon it with a catchy guitar melody and some interesting historical lessons. On "Strengths and Weaknesses," he examines his flaws, revealing them to be what made him stronger. A constant flow of juxtapositions keep the listeners on their toes, blurring the lines between good and bad, right and wrong. Not exactly a novel idea but he manages to keep things fresh and…well, catchy.
"Lifting Shadows" tackles his life as a Muslim in America, which he claims has changed significantly since the events of 9/11. It's a rare moment where political themes invade Oddisee's music, which is intriguing. At times, it can feel a bit forced and clunky but at the same time, it comes off as fairly personal. Most importantly, his message never comes off as insincere. Though the serious subject matter may come as kind of a surprise, it goes hand in hand with his recent interview with 24/7 Hip Hop.
The EP closes with some more mellow tracks, "Catching Vibes" and "Slow Groove." Though hearing some more political messages was a nice change of pace, Oddisee decides to close the album on a more positive, relaxing note. These two might not be the most impressive lyrically, but they're equal parts catchy and light.
All in all, AlWasta is more of the same from Oddisee—a consistent project with a laid-back vibe and very few flaws. There may be clumsy wordplay in a few places but I'd argue that it's part of Oddisee's appeal—he's just stating facts in the most genuine way he can. Though not an exceptional release, AlWasta an easy, catchy listen that might reveal itself after a few listens.