As a bookworm who prefers to learn and express herself through writing, I've certainly moved a little bit away from graphic novels, but I am still a fan of what the genre gains from its visual component, which traditional stories obviously lack. The added illustrations can be much more than superheroes wrangling bad guys, not that there's anything wrong with those; in fact, in some cases, illustrations are simply the best way to communicate a poignant story.
So, whether you're new to the genre or a seasoned fan, I've compiled a list of some of the best new graphic novels to come out this year. Here are eight of the most important graphic novels that have graced the shelves in 2018.
1. RX
In her raw yet humorous graphic memoir, Rachel Lindsay, who has been diagnosed with bipolar disorder, gives up her dream of being an artist in order to work for an advertising company and secure insurance for her disorder. After working on the account for an antidepressant drug, and finding irony in being part of the target audience, a manic episode leads her to quit her job in favor of her original artistic dream, which subsequently results in an involuntary two-week hospitalization.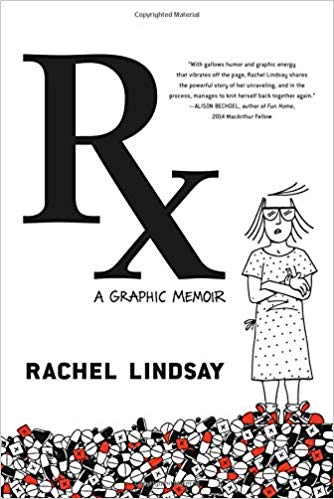 Down-to-earth and relatable, "RX" helps normalize mental illness, tackles the struggle of wanting to follow your dreams while still being able to make ends meet and shines a necessary light on the pharmaceutical industry taking advantage of those with mental illness.
2. Woman World
Based on Aminder Dhaliwal's popular Instagram comic, "Woman World" imagines a future society (a utopia, even) where a birth defect has wiped out all men. Women reminisce about past humor, deal with life issues and rally together.
Aside from the sharp humor and appealing artwork, Dhaliwal's graphic novel is a brilliant commentary on feminism, societal and cultural issues and the human condition. Oh, and don't be surprised if you peep the Goodreads reviews for the book and wonder if you mistakenly navigated onto a tampon website. Per Dhaliwal's clever suggestion, numerous reviewers appear to be reviewing tampons.
3. Clockwork Lives: The Graphic Novel
This steampunk graphic novel is an exercise in adaptations. It's based on bestselling sci-fi author Kevin Anderson and Rush drummer Neil Peart's novel of the same name, which is developed from their previous "Clockwork Angels" novel, which is an accompaniment to Rush's album of the same name. Whew.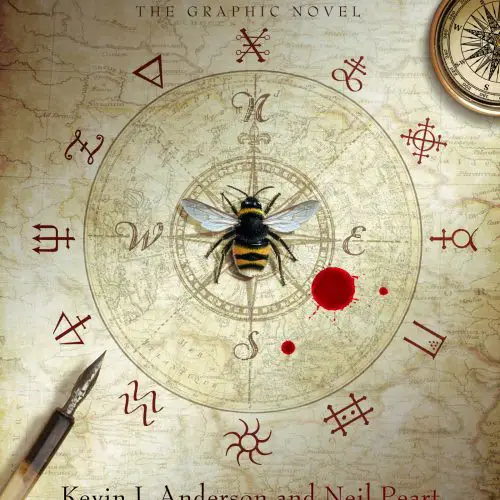 "Clockwork Lives" follows a woman who receives an unlikely gift from her alchemist father upon his passing — a blank book to be filled with other people's stories, and her own. Coming from a quiet life in a small village, she now finds her life full of adventure and purpose.
4. Bingo Love
Tee Franklin has referred to her heart-warming Kickstarted LGBTQ love story as "Moonlight" meets the San Junipero episode of "Black Mirror." In 1963, two black women meet each other at bingo and fall in love. When their family catches them, they're separated and forced to marry men. Many years later, now grandmothers, they meet again at a bingo hall. You can only guess what happens from there.
The inclusion of queer black women in graphic novels is a leap in the right direction. As one Goodreads user reports, the writing can be clunky at times, but the story has heart. In today's society, heart is just what we need.
5. Sheets
In newcomer Brenna Thummler's captivating graphic novel, a 13-year-old girl, who runs her family's laundromat, feels like a ghost. And then she meets an actual ghost — one who is accustomed to wearing a white sheet and is seeking closure in the human world.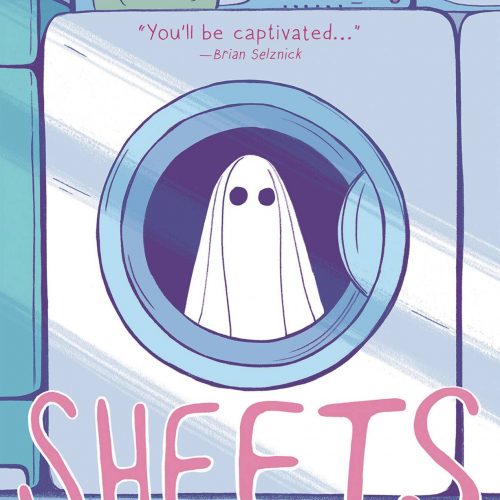 The cute cotton candy-colored artwork juxtaposes beautifully with the increasingly touching plot. Although technically a young adult book, "Sheets" message is one of loss, courage and loneliness that is relevant to readers of all ages and spiritual forms.
6. The Crawling King
Immerse yourself in the lost kingdom of Gyldenbrae with Einar Baldvin's cloth-bound "The Crawling King." This collection of horror stories is paired with macabre illustrations that further immerse readers in Baldvin's mysterious world.
Instead of standard comic illustrations, the 200-page graphic novel consists of handwritten stories and watercolor and ink illustrations in order to replicate the feel and look of ancient manuscripts. This work of art epitomizes the importance of the medium and aesthetics when delivering a potent story.
7. Killing and Dying
There's a refined air of mystery behind Adrian Tomine's contemporary literary masterpiece. The graphic novel was recently released in paperback and is composed of six stories featuring diverse characters and situations — all interconnected and darkly humorous.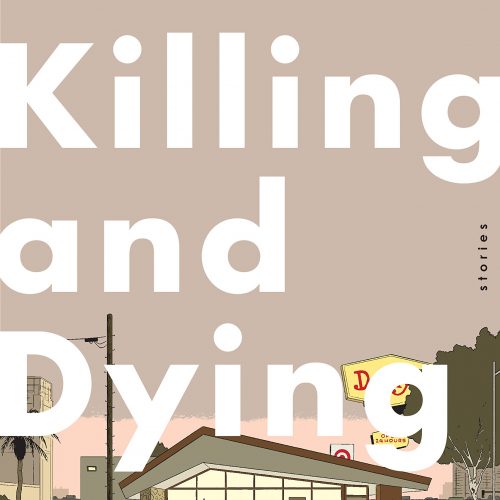 One short story features no words at all, but only still images. Throughout these stories, Tomine manages to capture a snapshot of life in the 21st century, whether it's through a minute, carefully illustrated facial expression or through a colorful, detailed landscape.
8. Incongnegro: A Graphic Mystery
Mat Johnson's 10th anniversary edition of his historical graphic novel is based on the brave light-skinned African-American reporters who tried to pass themselves off as white (by going incognito — understand the title now?) in order to expose the horrific lynching going on in the American South.
As our current society is filled with mounting racial and religious tension, there could never be a more appropriate time to remind us of our nation's history and to hold onto what shreds of humanity we have left.