In a recent interview with The New York Times' Julia Jacobs, critically acclaimed young adult novelist Laurie Halse Anderson candidly described her own #MeToo experience.
Anderson's groundbreaking 1999 YA novel, "Speak," tells the tale of a young girl so traumatized by rape that she practically stops speaking altogether. The YA author revealed to Jacobs that when "Speak" was published, she had never foreseen it as a piece of activism.
Following the book's publication, Anderson spoke at high schools across the country. To her surprise, students kept asking if the main character's sexual assault was based on her own. And it was. Anderson shared her own story with students and was overwhelmed by the several nodding heads in the crowds, signaling they also had experienced sexual assault. Anderson felt a connection to the kids, saying, "I realized then that there are so many teens carrying burdens and scars."
Almost 20 years later, the book has become a staple in school libraries, and it has paved the way for YA novels about rape and other forms of sexual violence, creating an even greater opportunity for the #MeToo movement to be understood.
Here are five other YA novels that help make sense of the #MeToo movement.
1. "The Way I Used to Be"
Amber Smith's New York Times-bestselling debut novel is told in four parts, each of which chronicles a different portion of young Eden's life: her freshman, sophomore, junior and senior years. The section document the aftermath of an assault she experienced when she was 14.
Eden has always been known as the "good girl." But after she is raped by her brother's friend, who asserts that no one will believe her if she tries to tell, Eden turns into a completely different person. Nothing makes sense anymore, and she feels her only option is to bury what happened to her through acting out.
Smith's novel is an excellent depiction of the magnitude an assault can have on its victim and the strength it takes to overcome it, a prominent focus of the #MeToo movement.
2. "Saints and Misfits"
S.K. Ali's YA novel brilliantly reflects on one of the most troublesome decisions for assault victims: naming their assailant.
In "Saints and Misfits," Janna, an Arab Indian-American hijabi teenager who aspires to be a photographer and graphic novelist, is aware of how much of an outcast she is. But after a "saint-like" boy from her mosque, Farooq, sexually assaults her at a party and then attempts to publicly shame her, Janna finds herself giving a little more thought to what people think of her.
In a seemingly backward and grey world, Janna must use her misfit characteristics and creativity in hopes of fighting back.
Ali's YA novel provides readers of all backgrounds with a deeper understanding of Muslim practices and the struggles hijab-wearing women face, while still creating an inclusive story reflective of the mission of the #MeToo movement.
3. "Exit, Pursued by a Bear"
E.K. Johnston's "Exit Pursued by a Bear" has been called both "important" and "comparable with 'Speak,'" as the novel explores the cultural reckoning of sexual assault with great sensitivity.
Hermione Winters is cheer captain at a small-town high school, where the elite squad is the "pride and joy" of it all. But everything that once seemed so set in stone suddenly begins to shift when Hermione is drugged and raped at a camp party.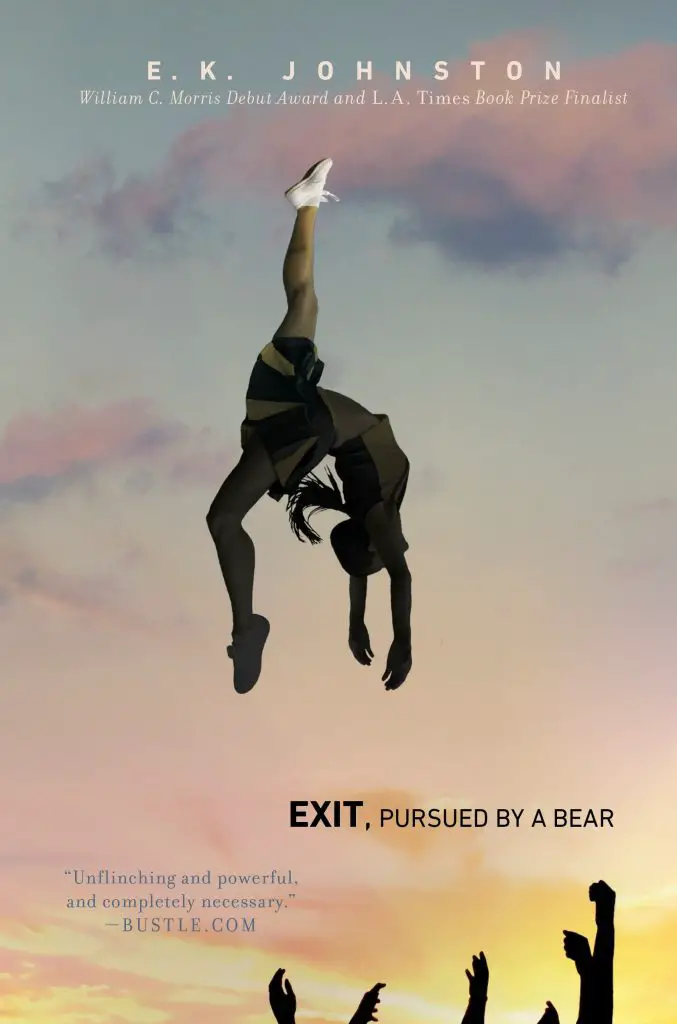 Hemione thinks she may be able to move on from the emotional scars the assault had caused, but then she discovers the Plan B she took failed to prevent a pregnancy. With the support of her friends and family, Hermione is determined to overcome her assault and become no one's cautionary tale.
Johnston's novel gracefully, yet with immense power, details far more than victimhood; it conveys the ferocity of a persistent woman.
4. "Symptoms of Being Human"
While the #MeToo movement has made progress in being more inclusive of sexual assault victims, non-binary people are still often misplaced/forgotten within the conversation. In reality, assault rates for non-binary individuals are right up there with women's.
In Jeff Garvin's debut novel, "Symptoms of Being Human," genderfluid teen Riley is assaulted and then blackmailed after using the internet to share the side of him his conservative politician father won't allow.
In the super conservative Orange County, Riley struggles to find footing amongst the kids at his school. When his therapist suggests Riley start an anonymous blog, he finds the support he has always been looking for, a seeming lifeline and new friends.
In his now-viral blog, Riley's hidden identity is threated, and he is faced with the decision of coming out to everyone or walking away from the cause he so strongly believes in.
5. "The Nowhere Girls"
Amy Reed's YA novel perfectly parallels the modern day #MeToo movement. "The Nowhere Girls" tells a story about a group of young high school girls who band together to change the misogynistic culture of their high school.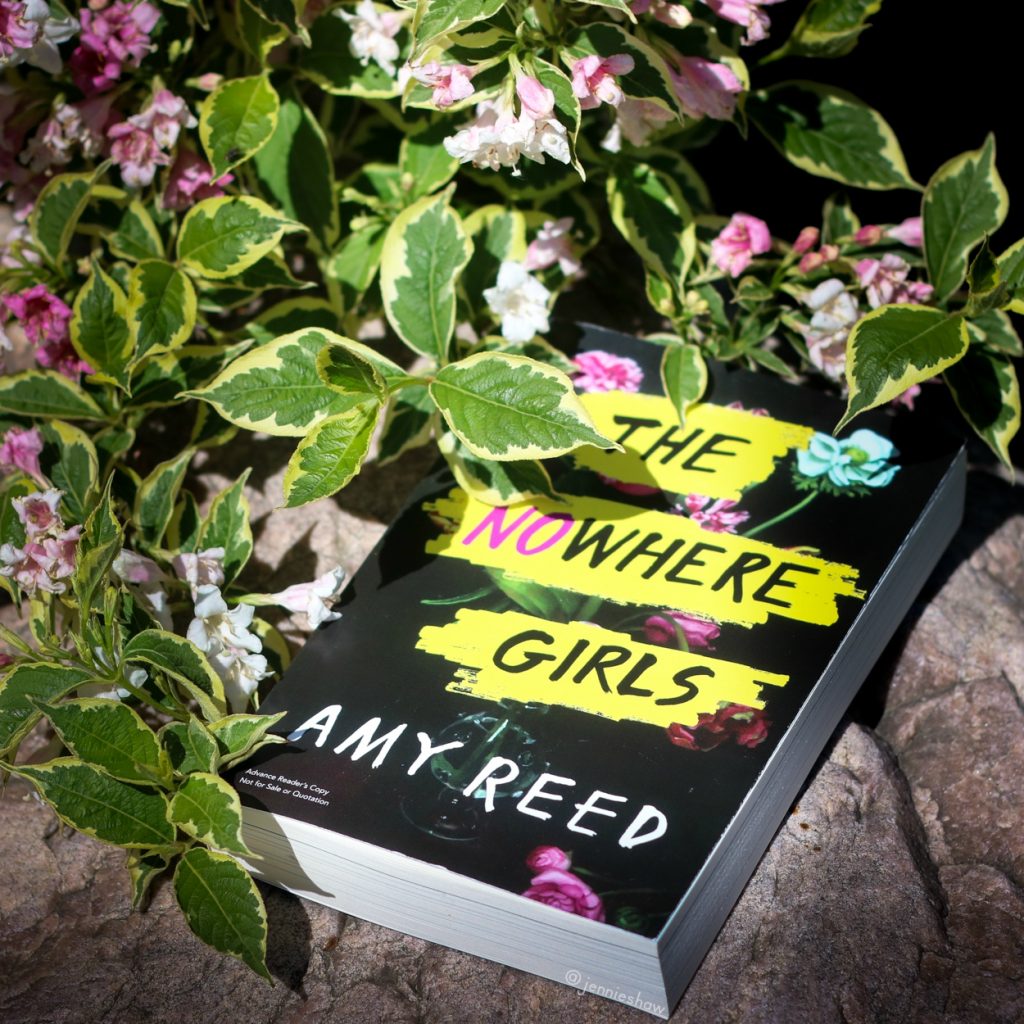 The new girl in town, Grace, finds a note in her home revealing the former occupant (Lucy) was run out of town for accusing the popular guys at school of gang rape. Grace becomes enraged that Lucy never had justice. Finding a small group of girls who, for their own reasons, are also outraged by Lucy's story, the group forms an anonymous club at their high school to resist sexist culture — including boycotting sex of any kind with male students.
The girls learn a lot about themselves, real world rape culture, victim blaming and other sexist ideals that lead to sexual assault and violence. As they challenge the sexist state of things, "The Nowhere Girls" becomes the "call to action tale" the #MeToo movement needs.