Catt Sadler, the longtime E! News host quit after learning that her male co-host, Jason Kennedy, was being paid close to double her salary. While Sadler and her team repeatedly asked to renegotiate her contract to get a higher pay, they were turned down multiple times.
"My team and I asked for what I know I deserve and were denied repeatedly," Sadler wrote on her personal blog, The Catt Walk.
Sadler has worked at E! News since 2006 and this year, her contract was coming to an end, but network executives did tell her that they wanted to extend her deal. It was during these negotiations, that she was informed that Kennedy was being paid more than her even though she believed they did essentially the same job.
One of Sadler's representatives told People Magazine, "their roles at the network were virtually identical. The only thing about them that was not comparable was their gender – and the fact that she filmed a minimum of seven shows a week to his five."
Both Sadler and Kennedy had joined E! News around the same time as each other, both working their way up to anchors of the program. Sadler had recently picked up more work by hosting a two-hour live daytime show called "Daily Pop" on the network. That, alongside co-hosting the evening series on the network, added more responsibility and hours for Sadler.
Kennedy also does his fair share by co-hosting the evening series, corresponding for the network's red carpet coverage and hosting the weekend series, E! News Weekend.
While Sadler believed that her and Kennedy had comparable work, the network didn't agree, as displayed in their statement, "Catt and Jason's roles were not comparable."
Sadler did not want to leave the job that she loved so much, but she felt that she could not remain silent on the issue. "How can I operate with integrity and stay on at E if they're not willing to pay me the same as him? Or at least come close? How can I accept an offer that shows they do not value my contributions and paralleled dedication all these years?" Sadler wrote on The Catt Walk.
Sadler continued to write in her blog post about other "brave women" that have come before her. "Females refuse to remain silent on issues that matter most because without our voices, how will we invoke lasting change? How can we make it better for the next generation of girls if we do not stand for what is fair and just today?" Sadler asked of her readers.
The gender pay gap issue
While the gender pay gap has narrowed since the 1970s, which in part was due to women's progress in education and workforce participation,  the median salary for women working full-time remains at close to 80 percent of men's. Now, this pay gap does depend on various things such as job, hours worked and education level to name a few.
The pay gap also varies across different racial backgrounds and ages. For example, according to the American Association of University Women, American Indian and Alaska Native women are paid 57 cents for every dollar a white man makes, and for Native Hawaiian and other women from the Pacific Islands, that number is slightly higher at 59 cents. For Latina women, they get paid 54 percent of what men make, which means that it would take them a whole year of full-time work to get paid what the average white male makes. For black women, that percentage is raised just a little bit at 63 percent.
Those are pretty big differences across racial backgrounds, and it also depends heavily on age. The gender pay gap only increases with age as women in their 20s earning 96 percent of what men are paid and women in their 50s making 78 or 89 percent. That number shrinks even more once a woman reaches her mid 50s and early 60s, down to 74 percent.
Sadler is not the only female celebrity to speak out
While the pay gap is felt by many different women across many different ethnic backgrounds, ages, education level and more, women other than Sadler has been speaking out in Hollywood.
In 2015, Charlize Theron also successfully renegotiated her contract for the "Snow White and the Huntsman" sequel for higher pay after the Sony hack revealed that she wasn't being paid as much as her male co-star Chris Hemsworth. Negotiations worked in Theron's favor and she got a $10 million worth deal, the same as Hemsworth. However, it was a little easier for Theron, who said that once she asked, she simply just got more pay. In an interview for "Elle," Theron recalled the renegotiation, "I have to give them credit because once I asked, they said yes. They did not fight it. And maybe that's the message: That we just need to put our foot down." Theron's story, though much different from Sandler's, does highlight the need for more women to put their foot down and stand up for their right to equal pay, even it takes a little longer.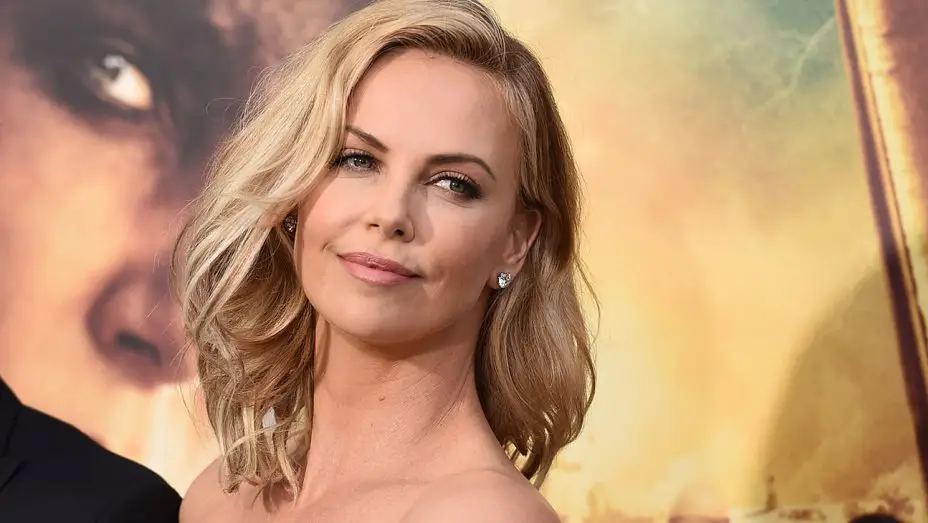 That's exactly what five members of the United States women's soccer team did in 2016 after learning that they were being paid 40 percent less than their male counterparts on the national team. While the women get a base salary of $72,000 a year, the men are paid differing amounts depending on the type of game and how well they perform. If the men's team wins a game, each player gets $9,375 for a win. Even if they don't, they still receive $6,250 for a tie and $5,000 for a loss. A player for the women's team, gets $1,350 for a win and nothing for a tie or loss.
If a men's player gets on the World Cup team, which is basically the Olympics for soccer, he will get a bonus of $68,750, while a female player gets $15,000 and that's the only bonus they get. If the men's team qualifies in the World Cup, each player gets an extra $12,500 for a win, $6,000 for a tie and $4,000 for a loss. The women's team gets nothing. This means that while the women make $75,000 each for a World Cup win, the men make $335,000 each. It also means that even if the men lose, they still get paid more money.
Upon learning this, Hope Solo, Alex Morgan, Megan Rapinoe, Becky Sauerbrunn and Carli Lloyd filed an action with the Equal Employment Opportunity Commission, citing wage discrimination. It took an entire year of fighting for the women to negotiate a different contract with the U.S. Soccer Federation. The catch? The women still didn't get equal pay, but they got a 30 percent increase in base pay and better bonuses for individual games.
So, is quitting always the answer?
Quitting is definitely not always the answer, which can be seen in Theron's case and United States Women's Soccer team's fight. There are always other ways for women to get equal pay such as negotiations or taking legal action.
Women should know their worth and negotiate for it. Just a simple Google search can show you how much you should be making based on your job title and the state in which you live in. Once you have a base of what you should be making, you should defend your right to earn that amount. By negotiating your salary, you are putting yourself out there to your employer, which can be scary, but worthwhile.
In extreme cases, such as that of Sadler's, negotiations may not work out, so the only course of action she saw fit was quitting. Her action, however, meant more than just leaving an underpaying job in search of one with proper salary. She brought the issue of gender gap in payment to public and turned herself into a voice for better equality at work place. Companies have to take responsibility for what they pay their workers and monitor gender-based pay differences by means such as auditing. Or, they can simply implement pay transparency so everyone can know what their colleagues are earning. These simple actions will create a work culture where salaries aren't being hidden like a dirty secret and workers can know that they work for a company that supports them.
Quitting, though sometimes necessary, isn't always the best option in the fight against the gender wage gap. Instead, women should be doing their research and keeping up with legislation that affects the wage gap. The more you know about this issue, the better equipped you can be at tackling it head on.