The Draft Breakdown
From smart acquisitions to Trubisky-sized missteps, here's what you need to know from the second-most important weekend in football.
By Miguel Robles, University of Colorado Denver
---
The 2017 NFL Draft lived up to its typical spectacle.
As per usual, the limitless iterations of mock drafts failed to fully take into account the unpredictably of the night. Word on the street amongst NFL draft analysts and executives alike was that this lottery featured few quarterbacks of real value; most even assumed a signal-caller wouldn't go in the top ten. NFL personalities, specifically former Colts GM Bill Polian, went so far as to say that there wasn't a quarterback worth drafting in the first round.
I guess that memo didn't reach draft rooms on Thursday night, though, as three teams traded up picks in the first round to select quarterbacks, namely the Chicago Bears, who traded four picks to move up one spot to grab UNC quarterback Mitch Trubisky. Time will tell whether these QBs will be able to prove all the naysayers wrong, but each team has a lot of work to do in order to avoid being remembered by history for the wrong reasons.
Winners
Last year, after yet another mediocre season, the Colts failed to make the playoffs. While Luck led the sixth-highest passing attack in the NFL, the defense let the team down time and time again.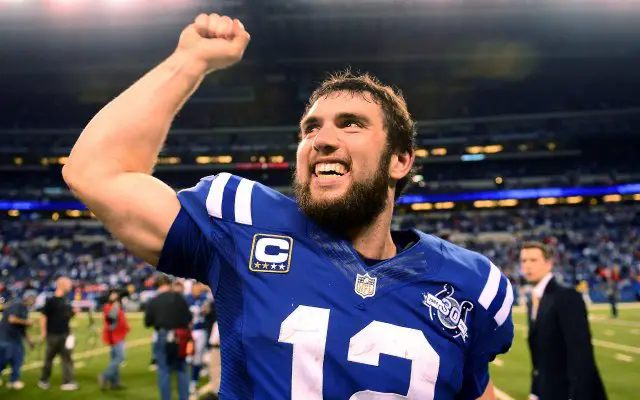 As the squad finished 28th in total defense, it was clear that change needed to happen on the tackling side of the ball in Indy. So, by adding dynamic defensive players across the board, the Colts showed a real commitment to building a team that can actually thrive under Luck.
Overall Picks:
Round 1- Malik Hooker, FS, Ohio State (#15)
Round 2- Quincy Wilson, CB, Florida (#46)
Round 3- Tarell Basham, DE, Ohio (#80)
Round 4- Zach Banner, OG, USC (#137)
Round 4- Marlon Mack, RB, South Florida (#143)
Round 4- Glover Steward, DT, Albany State (#144)
Reasons for Hope:
Malik Hooker
The Colts lucked out when one of the most complete safeties in recent years fell out of the top ten and into their laps. Hooker provides the type of defensive leader that the Colts have so desperately needed, as he's got the kind of innate sense of field awareness that the best safeties in the league have. Hooker will make an immediate impact and should begin to lead this defense full of new weapons to greener pastures.
Quincy Wilson
Wilson adds another day-one starter to the Colts' secondary. He's a big, intimidating corner who should be able to use his physicality to hang with the bigger wide receivers in the NFL. In a draft that's loaded with great secondary players, it's a great year to be in the market for a corner.
Tarell Basham
Ever since the glory days of Dwight Freeney and Robert Mathis ended, the Colts have been without a consistent pass rush. Without dynamic rushers, the secondary is doomed to struggle, as quarterbacks get plenty of time to survey the field. By providing a dynamic pass rush from every corner of the field, MAC defensive player of the year Tarell Basham should fill a desperate need.
The Texans entered the playoffs with an automatic bid from football's worst division, the AFC South, and were largely able to do so because of their league-leading defense. And, if this season J.J. Watt and Jadeveon Clowney can stay healthy at the same time, this D can truly be unstoppable.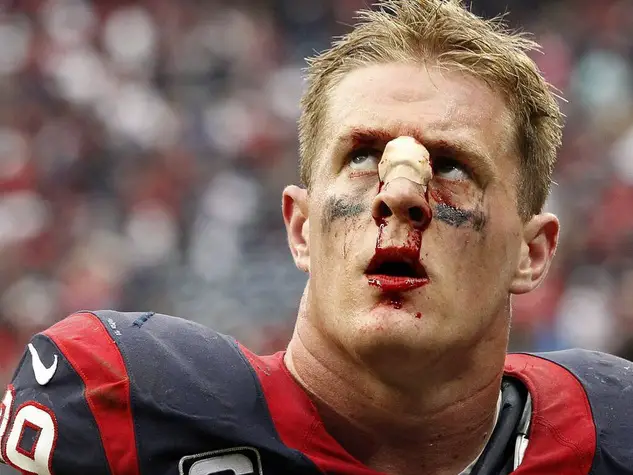 The problem is that the Texans are missing a decent starter at the most important position—quarterback. After signing a mammoth, four-year, $72 million contract, former Bronco Brock Osweiler crashed and burned in his first year as a starter. The Texans are fervently praying that Deshaun Watson is the missing piece for a franchise that has been so consistently close to greatness.
Overall Picks:
Round 1-Deshaun Watson, QB, Clemson (#12)
Round 2- Zach Cunningham, OLB, Vanderbilt (#57)
Round 3-D'Onta Foreman, RB, Texas (#89)
Round 4- Julie'n Davenport, OT, Bucknell (#130)
Round 4- Carlos Watkins, DT, Clemson (#142)
Round 5- Treston DeCoud, CB, Oregon State (#169)
Round 7- Kyle Fuller, C, Baylore (#243)
Reasons for Hope:
Deshaun Watson
Watson represents an inkling of optimism for a team who arguably has never had a franchise QB in its history. For most teams, I would argue against moving up for a quarterback in this draft. That being said, most teams that need a quarterback look more like the Browns or Niners—teams full of holes all over the field.
The Texans, on the other hand, are one pivotal player away from having a complete team. Watson isn't the perfect candidate—he throws too many interceptions and is way too inconsistent—but he's a proven winner at every level and is incredibly intelligent.
Having the somewhat-useful veterans Brandon Weeden and Tom Savage may mean Watson can avoid a Week 1 debut, but if he is forced into the starting lineup early, the incredible talent surrounding him should make the transition easier.
Zach Cunningham
Cunningham is a dynamic linebacker who's quick and undersized, which makes him the prototypical modern NFL linebacker. He can guard the run and blitz effectively, and though he can be a liability in pass coverage, JJ Watt, Jadeveon Clowney and Whitney Mercilus can lend a hand in that department.
D'Onta Foreman
The only thing that kept Foreman from being drafted earlier was his reoccurring injuries in college. Obviously, for running backs, pervasive injuries end careers, but Foreman has too much talent to pass on; in 2016, he rushed for 2,028 yards. Despite the recent addition of Lamar Miller, the Texans should use a lot of Foreman as a rotational runner from the get go.
2016 was a struggle for San Diego. Though they were close in most games, the Chargers fell victim to both an uncomfortable amount of injuries and the rise of the league's most competitive division, the AFC West, all of which resulted in a 5-11 record.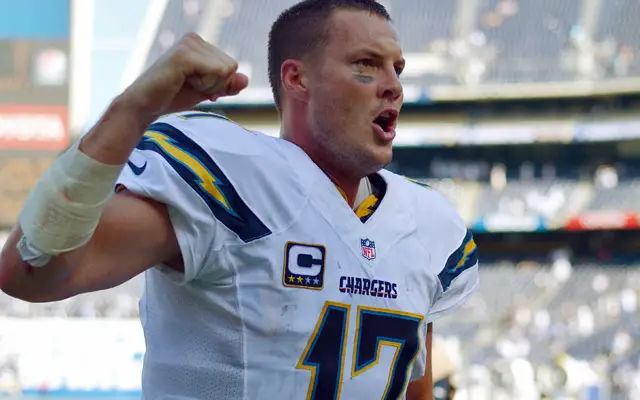 Without some of his favorite targets, Rivers had an uncommonly inefficient season, throwing twenty-one interceptions and being sacked thirty-six times. Starting in a new city in 2017, the Chargers aimed to plug up some glaring holes with a loaded draft class.
Overall Picks:
Round 1- Mike Williams, WR, Clemson (#7)
Round 2- Forrest Lamp, OL, Western Kentucky (#38)
Round 3- Dan Feeney, OG, Indiana (#71)
Round 4- Rayshawn Jenkins, FS, Miami (FL) (#113)
Round 5- Desmond King, CB, Iowa (#151)
Round 6- Sam Tevi, OT, Utah (#190)
Round 7- Isaac Rochell, DE, Notre Dame (#225)
Reasons for Hope:
Mike Williams
In college, Williams, at times, was impossible to cover. His body size and aggression allowed him to go up and get the ball over smaller, weaker defenders.
The dynamic Williams, who slipped to the Chargers at #7, will give Rivers his best large receiver since Vincent Williams, and, paired across Kennan Allen and Melvin Gordon, gives the Chargers a super-powered offense that may be able to compete with the terrifying AFC West defenses.
Forrest Lamp
Lamp is an absolute steal for the second round. He appears to be the most productive lineman in the entire draft and should start right away, most likely at guard. Lamp should be able to bolster the run game and help protect Rivers in the pocket.
Dan Feeney
The round after drafting Lamp, the Chargers picked up his new guard buddy, Dan Feeney. The duo of Feeney and Lamp should add an element of toughness and bulldozing strength that the Chargers' backfield has lacked for recent years.
The Buccaneers have the most potential of any team on this side of the list. Last year served as another year for franchise QB "Famous" Jameis Winston to advance his stardom.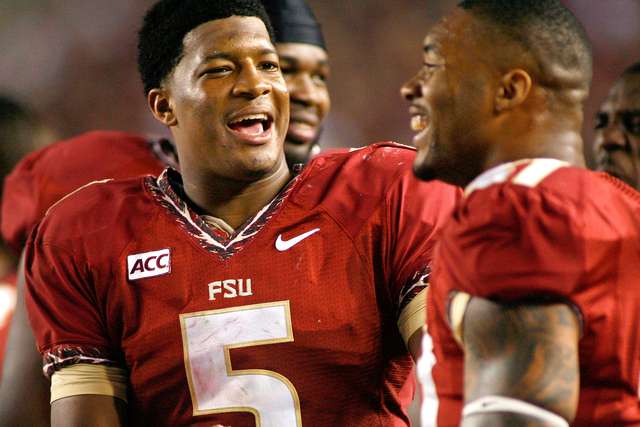 Despite narrowly missing the playoffs in a tightly contested race, the young Bucs are hungry for the playoffs. After a strong offseason, headlined by the addition of former Redskins wide receiver DeSean Jackson and defensive tackle Chris Baker, the Bucs added even more talent in the draft.
Overall Picks:
Round 1- O.J. Howard, TE, Alabama (#19)
Round 2- Justin Evans, SS, Texas A&M (#50)
Round 3- Chris Godwin, WR, Penn State (#84)
Round 3- Kendell Beckwith, ILB, LSU (#107)
Round 5- Jeremy McNichols, RB, Boise State (#162)
Round 7- Stevie Tu'Ikolovatu, DT, USC (#223)
Reasons for Hope:
OJ Howard
It's almost not fair that the most complete tight end in the draft fell to Jameis Winston and the Bucs at #19. Now he'll join DeSean Jackson and Mike Evans with an up-and-coming superstar in Winston. Howard can block and catch at a tremendous level, making him easily one of the best value picks of the first round.
Chris Godwin
Adding insult to injury for NFC South secondaries, Winston received yet another weapon in Godwin. The former Nittany lion should be able to contribute immediately and provide depth to the young core.
Justin Evans
The Aggies Co-MVP, alongside Myles Garrett, Evans should start right away in a sparse Bucs secondary. His great potential and range means he can be an instant playmaker in the backfield.
While this draft led to the addition of some great talent on both ends of the ball, it served as a successful debut for General Manager John Lynch. Not only did he fleece the Bears in the Trubisky deal, he also didn't reach for a QB.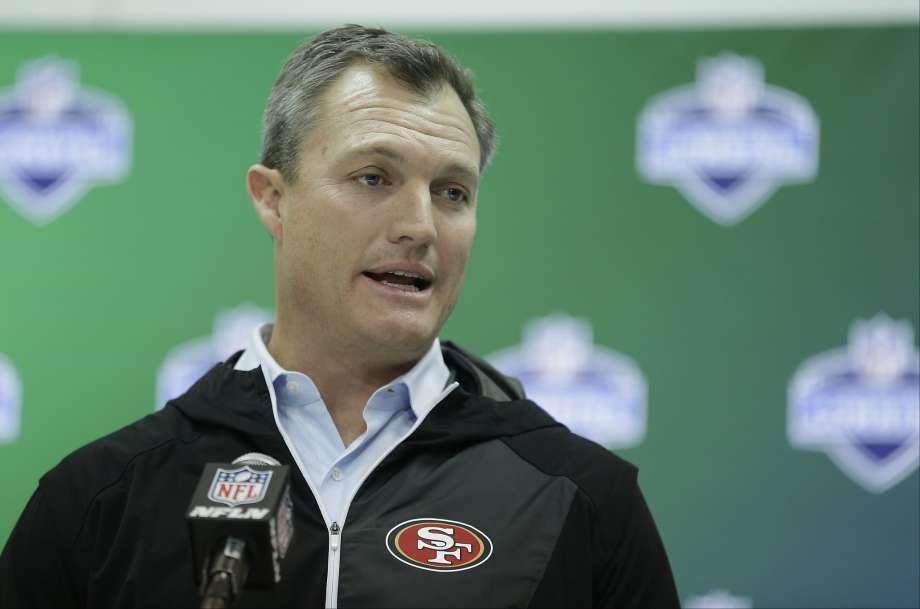 Instead, he filled some holes with a team full of them. Although Lynch showed his clear preference for the defensive end of the ball, he picked up some useful offensive players as well.
Overall Picks:
Round 1- Solomon Thomas, DE, Stanford (#3)
Round 1- Reuben Foster, ILB, Alabama (#31)
Round 3- Ahkello Witherspoon, CB, Colorado (#66)
Round 3- C.J. Beathard, QB, Iowa (#104)
Round 4- Joe Williams, RB, Utah (#121)
Round 5- George Kittle, TE, Iowa (#146)
Round 5- Trent Taylor, WR, Louisiana Tech (#177)
Round 6- D.J. Jones, DT, Mississippi (#198)
Round 6- Pita Taumopenu, OLB, Utah (#202)
Round 7- Adrian Colbert, FS, Miami (FL) (#229)
Reasons for Hope:
Solomon Thomas
This pick should represent a sign of players to come under the Lynch tenure, as Thomas is smart, solid and patient. Instead of reaching for a quarterback, Lynch traded back, got a couple more picks and secured Thomas. Situated on a defensive line aside Arik Armstead and DeForest Buckner, expect the Stanford standout to be incredibly disruptive. Thomas is going to be able to contribute immediately and often to a team on the rise.
Reuben Foster
Strangely enough, Foster's diluted sample is the best thing that could have happened to the Niners. Before the controversy, Foster was easily a top-fifteen prospect. He's incredibly quick, solid in both pass and run defense, and can absolutely change a defense if he reaches his potential. Don't look now, but the Niners are putting together the roots for a sneaky good defense.
Ahkello Witherspoon
Witherspoon is incredibly underrated. He brings NFL size and aggression to a squad that is sorely in need of it. This is where you can see Lynch's value as a hall-of-famer safety—he can see talent in secondary players where most don't. With a great value pick, so far Lynch is 3/3 in his draft choices.
George Kittle
Kittle is the lone player in this draft who should have an immediate impact on the offensive end. Coming from the same school as fellow draftee Beathard, Kittle should be able to give whoever is behind center a solid resource.
The Brown's did some very un-Browns-like things this draft: They made sensible picks, stayed calm under pressure and avoided reaching on an unproven quarterback. Honestly though, the only way the franchise could have truly fucked up this draft was by passing on one of the most talented defensive players to enter the draft in recent years, Myles Garrett.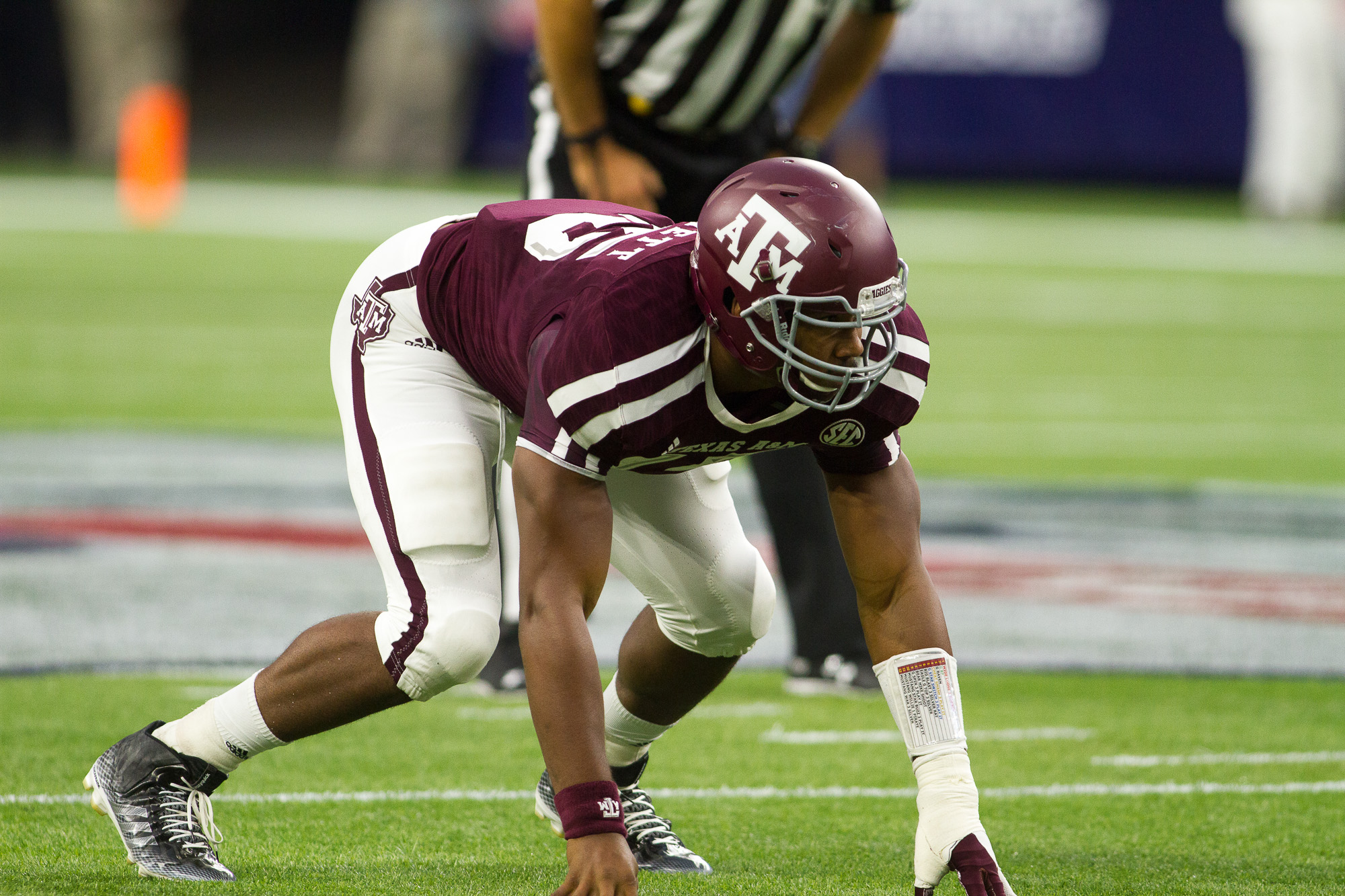 With Garrett and a few other home-run picks, the Browns have begun to build a sturdy base for a team that can, once and for all, lead the pathetic franchise out of obscurity.
Overall Picks:
Round 1- Myles Garrett, DE, Texas A&M (#1)
Round 1- Jabrill Peppers, S, Michigan (#25)
Round 1- David Njoku, TE, Miami (Fla) (#29)
Round 2- DeShone Kiser, QB, Notre Dame (#52)
Round 3- Larry Ogunjobi, DT, Charlotte (#65)
Round 4- Howard Wilson, CB, Houston (#126)
Round 5- Roderick Johnson, OT, Florida State (#160)
Round 6- Caleb Brantley, DT, Florida (#185)
Round 7- Zane Gonzalez, K, Arizona State (#224)
Round 7- Matthew Days, RB, NC State (#252)
Reasons for Hope:
Myles Garrett
Garrett gives Browns fans an indelible sense of hope. If Garrett ends up living up to his potential, the Browns will finally have a star they can build around.
His NFL combine stats are intimidating. Garrett, standing at 6'4 and 274 lbs., ran the 40-yard dash in 4.64 seconds. To put that in perspective, Dolphins phenom wide receiver Jarvis Landry, who stands at 5'11 and 205 lbs., ran the 40 in 4.77 seconds. If Garrett can live up to the hype, the landscape of the rigid AFC North is bound to change.
David Njoku
The third pick in the first round, Njoku should have the most immediate impact on the Browns. Similar to both Garrett and Peppers, Njoku is an athletic freak. He has the game to beat pretty much anyone that opposing defenses put on him. He has the size to physically dominate smaller cornerbacks, and the speed to smoke slower linebackers and safeties.
To me, Njoku can be one of the most productive members of the next great class of tight ends, and should be the best friend of whoever is behind center at quarterback in 2017.
DeShone Kizer
Unlike recent Browns draftees, Kizer represents the perfect pick for a neophyte quarterback—a prospect with a ton to be excited about, yet no clear off-the-field issues. He has a great arm and size, and looks like a prototypical franchise QB.
While his game does need some refining, Coach Hue Jackson is known for his ability to develop quarterbacks. He did it with Joe Flacco and Andy Dalton—who's to say he won't do it with Kizer?
Kizer should be expected to compete for the starting role, but since the Browns only spent a second-round pick on him, it wouldn't be a surprise if they allowed Kizer to develop before throwing him out to the wolves of the AFC North.
The Losers
How could the defending world champs possibly be on this list? Well, really, it's just a lack of participation. Pats Head Coach Bill Belichick has shown his clear distaste for the draft yet again by trading his first picks, shipping their first rounder and third rounder to New Orleans for young phenom Brandin Cooks, and their second-round pick to the Panthers for pass rush specialist Kony Ealy.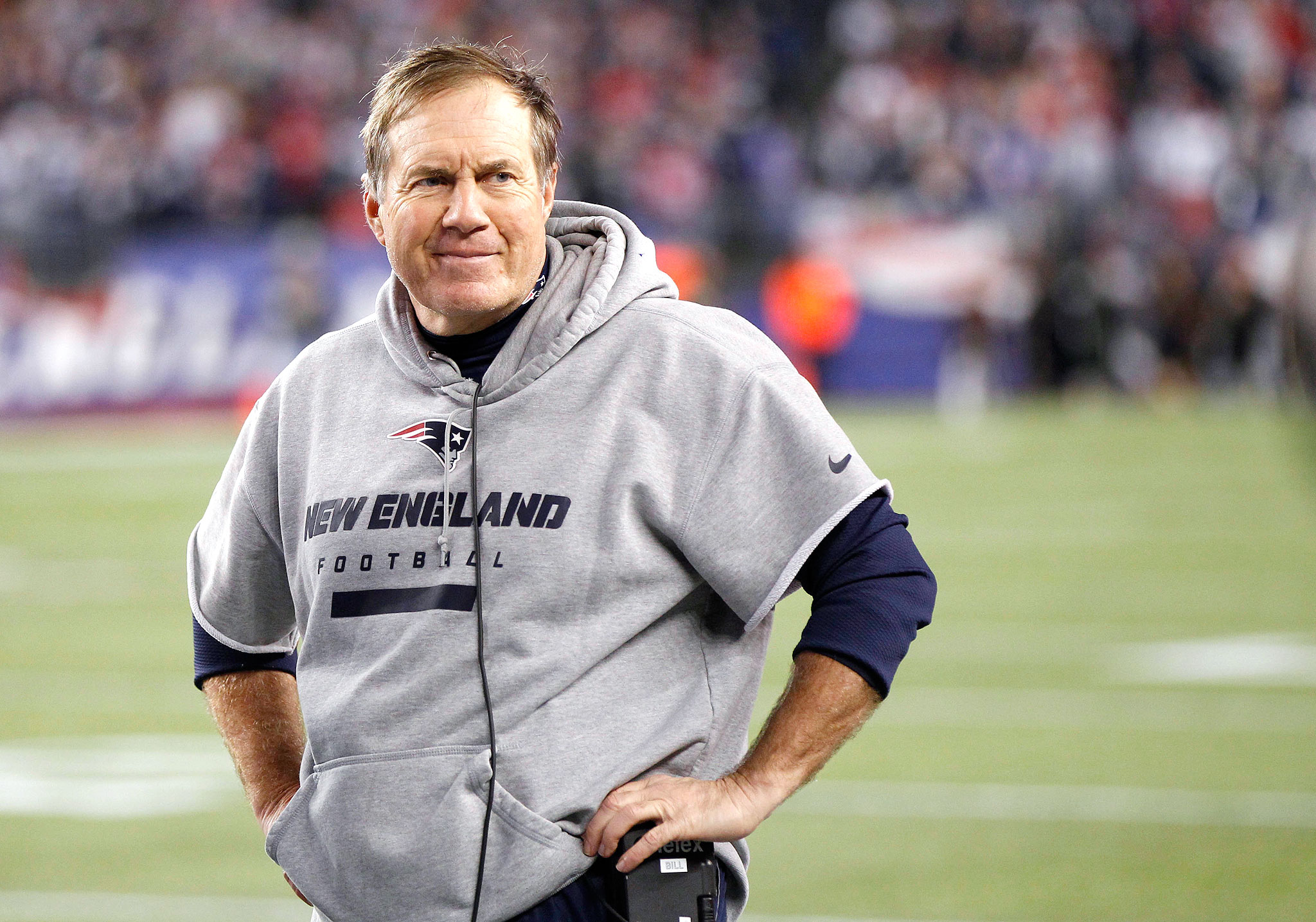 The Pats are making a push to win now, and at this point who can question the man behind the madness? I'll make the Patriots "losers" in spirit, but who am I kidding?
Overall Picks:
Round 3- Derek Rivers, DE, Youngstown State (#83)
Round 3- Antonio Garcia, OT, Troy (#85)
Round 4- Deatrich Wise, DE, Arkansas (#131)
Round 6- Conor McDermott, OT, UCLA (#211)
For better or worse, Bears General Manager Ryan Pace showed he has a real set of cajones on draft night. Offloading four picks to move up one spot to draft a QB who's untested is unfathomable. If Trubisky ends up breaking the streak of forgettable Bears QBs, Pace will be a hero; if Trubisky ends up as a bust, Pace will end up looking like a schmuck.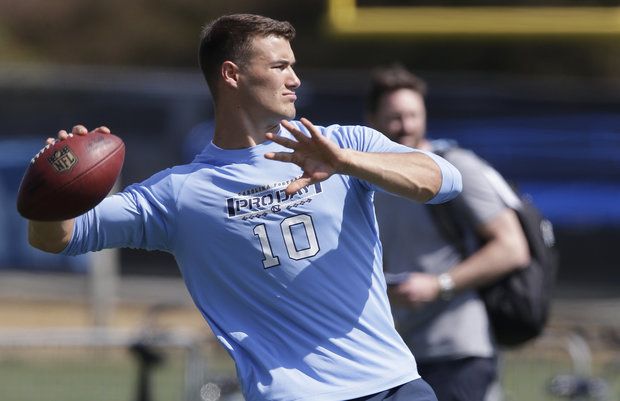 Make no mistake about it, Pace's career with the Bears and in the NFL rides on the untested arm of the North Carolina QB. If Trubisky doesn't prove everybody wrong, Pace will forever be known as the guy who missed out on one of the deepest drafts in NFL history for the hype of yet another unproven quarterback.
Overall Picks:
Round 1- Mitchell Trubisky, QB, University of North Carolina, (#2)
Round 2- Adam Shaheen, TE, Ashland (#45)
Round 4- Eddie Jackson, SS, Alabama (#112)
Round 4- Tarik Cohen, RB, North Carolina A&T (#119)
Round 5- Jordan Morgan, OG, Kutztown (#147)
Reasons for Worry:
Mitch Trubisky
Even if Trubisky ends up beating out Mike Glennon to become the Bears' backfield leader of the future, the price of purchase still seems too high. Put simply: The Bears got baited by a Niners team who had no real interest in selecting a quarterback that high. The Chicago squad traded a total of four picks—first-, third- and fourth-round picks in 2017 and a 2018 third-round pick—to move from #3 to #2. The Niners most likely would still have selected their guy Solomon Thomas with the second pick, meaning that, if the Bears had remained patient, they very likely could have still made their ballsy Trubisky pick.
Inexplicably, the Bears made this move after signing another untested quarterback, former Buccaneers slinger Mike Glennon, to a three-year, $43.5 million contract.
Trubisky brings the term "raw talent" to a whole new level. He only started a total of thirteen games, or one full season, during his time at UNC. The raw talent in that short window was evident, but there's tremendous room for concern. Trubisky has had trouble maintaining consistent pocket mechanics; while these are problems that can theoretically be fixed with development, Johnny Manziel and Tim Tebow also faced similar problems and were unable to adjust.
The most worrying aspect of Trubisky's game is his naivety. On his visit to ESPN's "Gruden's QB Camp," Trubisky displayed a clear misunderstanding of what a "hard-count" is, a basic football term that high school players are familiar with. That's right, the player the Bears mortgaged their future on knows less about football than a fourteen-year-old.
Adam Shaheen
The Bears could have helped themselves if they had solid picks after Trubisky, yet Shaheen represents another "project-type" player who needs a lot of work to compete at the next level. Like some other great tight ends, such as Jimmy Graham and Antonio Gates, Shaheen has a basketball background, which shows his versatility as an athlete. The Ashland grad is a physical monster (6'6, 278 lbs.), but lacks the basic tools to be an effective receiving tight end from day one. He has trouble with route running and separating from defenders. Making the adjustment from a small FCS program in Ashland to the lights of the NFL certainly doesn't help.
Shaheen can develop into something, but potential won't help the Bears win games right now, and the second pick was the last chance for the Bears to make real noise. Pace blew the first two picks, and GMs have been fired for less.
The Raiders entered the draft with one of the most exciting and loaded rosters in the NFL, meaning they hardly needed a massive draft collection. An explosive offense led by superstar Derek Carr took the NFL by storm last year. Before his untimely injury, many believed the Raiders were strong contenders to challenge the Patriots in the AFC title game.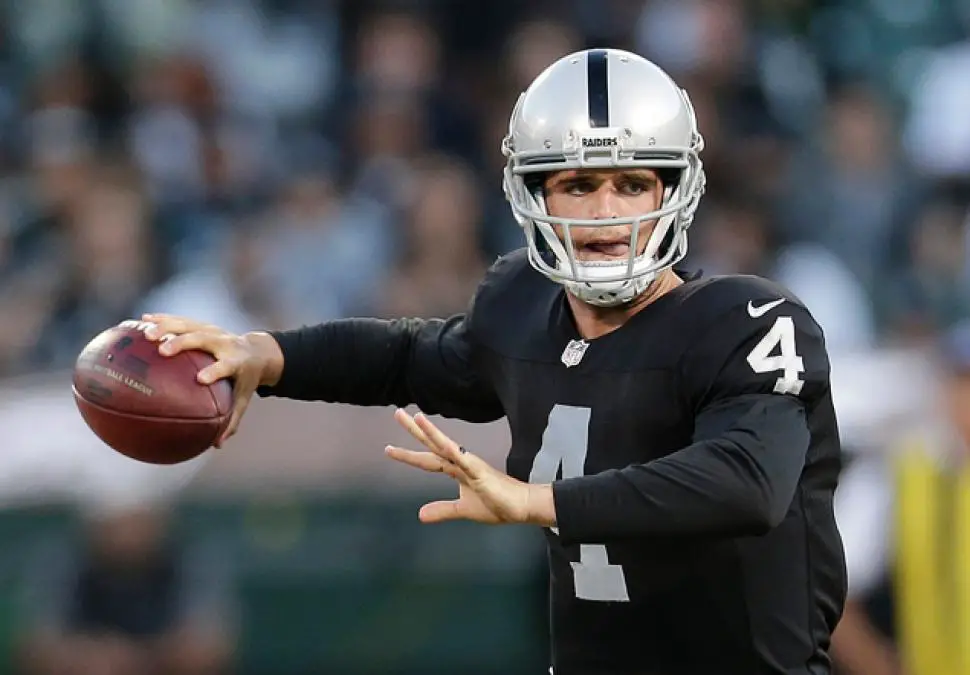 That being said, the Raiders have clear holes in the secondary. In order to take that next step and challenge a team like the Patriots, the soon-to-be Las Vegas Raiders emphasized that need on draft night.
Overall Picks:
Round 1- Gareon Conley, CB, Ohio State (#24)
Round 2- Obi Melifonwu, SS, Connecticut (#56)
Round 3- Eddie Vanderdoes, DT, UCLA (#88)
Round 4- David Sharpe, OT, Florida (#129)
Round 5- Marquel Lee, OLB, Wake Forest (#168)
Round 7- Shalom Luani, SS, Washington State
Round 7- Jaylen Ware, OT, Alabama State (#231)
Round 7- Elijah Hood, RB, North Carolina (#242)
Round 7- Treyvon Hester, DT, Toledo (#244)
Reasons for Worry:
Gareon Conley
It's always tricky business drafting someone with legal troubles off the field; drafting someone dealing with rape allegations is another story altogether. Gareon Conley is arguably the best corner in the draft, but his rape allegations can't be ignored. I'm a strong believer that individuals should not be judged until after a trial has taken place, but to take Conley in the first round seems like a stretch. If the draftee is convicted, not only will the Raiders have wasted a pick in a draft class loaded with cornerbacks, but the Raiders brand will be forever marred by Conley's name.
Obi Melifonwu
In Melifonwu, the Raiders got a player who can light up screens with his physical ability. He's a freakish athlete, but he isn't fully developed. Plus, since scouts are unsure whether he'll end up playing safety or corner, the indecision is likely to further hinder his growth.
Melifonwu certainly should be allowed time to develop, but with Conley's uncertain situation, I'm surprised the Raiders didn't go for a safer pick here. There's a chance that both of these picks fail to work out, which would leave the Raiders struggling again on the defensive end.
On paper, the Ravens had a solid draft. In an effort to retool their defense and prepare for the inevitable retirements of Terrell Suggs and Jimmy Smith, they snatched a handful of decent prospects.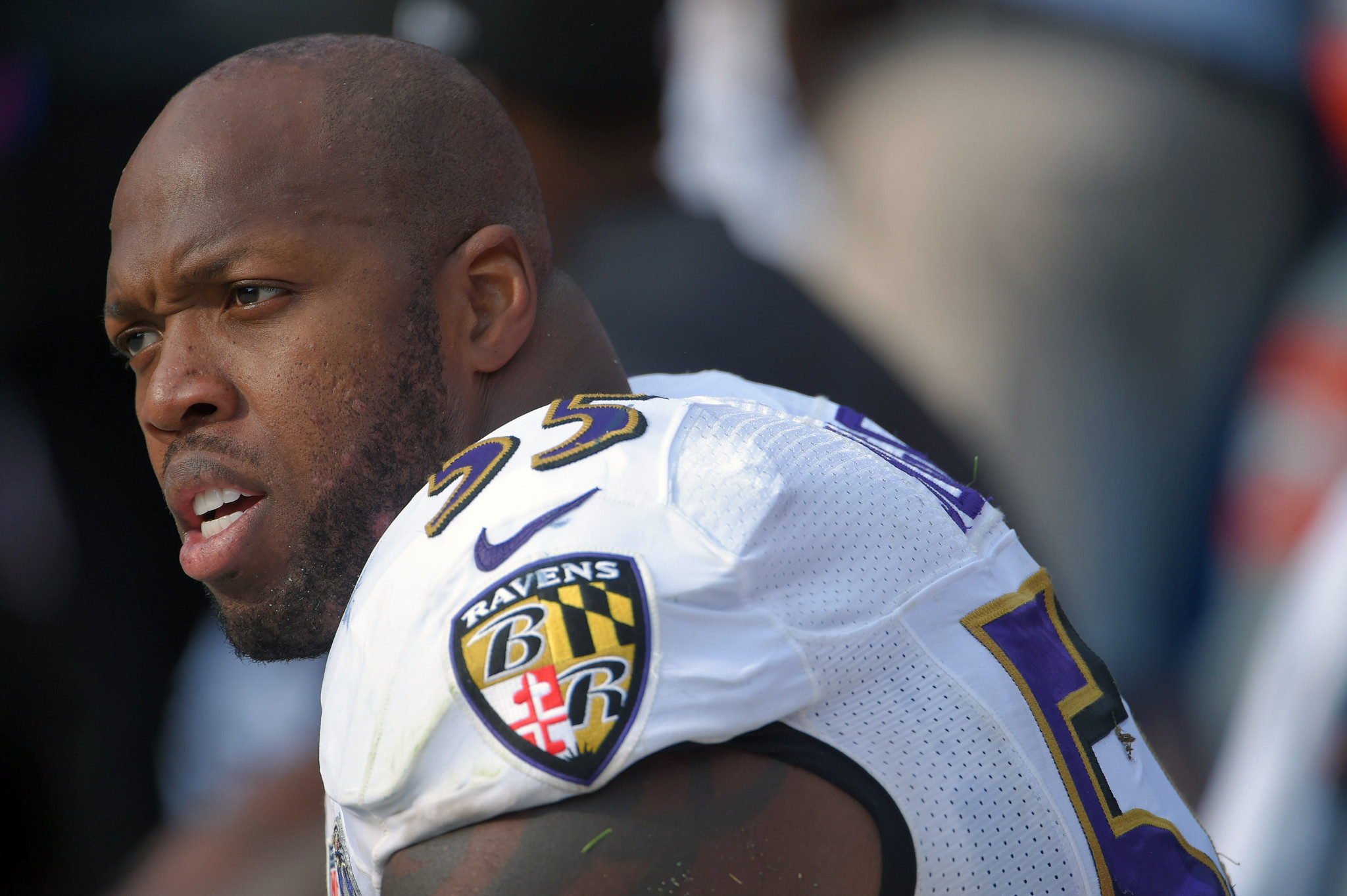 Drafting Marlon Humphrey, a physical defender who excels in zone coverage, and the trio of Tim Williams, Tyus Bowser and Chris Wormley, shows that the franchise filled up on players who can plug holes immediately in the aging Ravens defense.
Overall Picks:
Round 1- Marlon Humphrey, CB, Alabama (#16)
Round 2- Tyus Bowser, OLB, Houston (#47)
Round 3- Chris Wormley, DL, Michigan (#74)
Round 3- Tim Williams, DE, Alabama (#78)
Round 4- Nico Siragusa, OG, San Diego State (#122)
Round 5- Jermaine Eluemunor, OG, Texas A&M (#159)
Round 6- Chuck Clark, FS, Virginia Tech (#186)
Reasons for Worry:
At the same time, coming into the draft, defense was far from the Ravens' biggest need, as Joe Flacco's offense has been toothless in the last couple of seasons. The only star power in recent years has come from veteran bruiser Steve Smith Jr., whose retirement has opened a giant hole in an already porous receiving core. Without Smith, Breshard Perriman, who's beginning to look more and more like a bust, and Mike Wallace, an inconsistent albeit decent receiver, headline easily one of the worst receiving cores in the NFL.
If the Ravens want to succeed in the contentious AFC north, they needed offensive star power, not more defensive studs. Ravens' GM Ozzie Newsome dropped the ball on this one.