Damn. I'll never forget discovering the video for "Nikes On My Feet" only a couple of days before I finished seventh grade and just a couple of days after I bought a pair of Kobe's with my birthday money. I, too, had Nikes on my feet! The dude was wearing a different snapback in every clip, and if you're looking for an embodiment of what those three years of middle school sounded like more than that description, I sure as hell wouldn't be able to find one for you.
I remember watching the video all week, then I started listening to "Senior Skip Day" and finally decided to download "KIDS," only to never look back. I would come home from a stress-free day of school, load up the tape and play some "2K12." Maybe that's why I didn't place into the honors program in high school, but I don't think I would trade it for anything.
I remember watching the video for "Frick Park Market" because some annoying fool who I'll never even consider speaking with again posted it on Facebook — but, that was cool of him to post. I remember when he spat, "I'm like Lennon mixed up with UGK / Maybe try the purple drank," I would wonder whether he actually tried it. Did he do any other drugs? Did he only smoke kush and wear Steelers gear? Eh?
I'll never forget aimlessly scrolling through Tumblr and stumbling upon the music video for "Loud." The first thing he said was, "I got codeine in my cup, you could bet your ass I'm sippin'!" and then I got my answer for good. This was one the same track that he rapped, "I experiment with drugs, but I won't ever fuck with yay."
I remember trying to put my friends on to "Best Day Ever" when we were riding on the bus making our way to Magic Mountain for eighth grade grad night. No one really cared, but I went on with it.
I remember when I first tried listening to "SDS" on the way to my third period in freshman year, but I always had shitty reception on that side of the school, so I had to wait an entire two periods!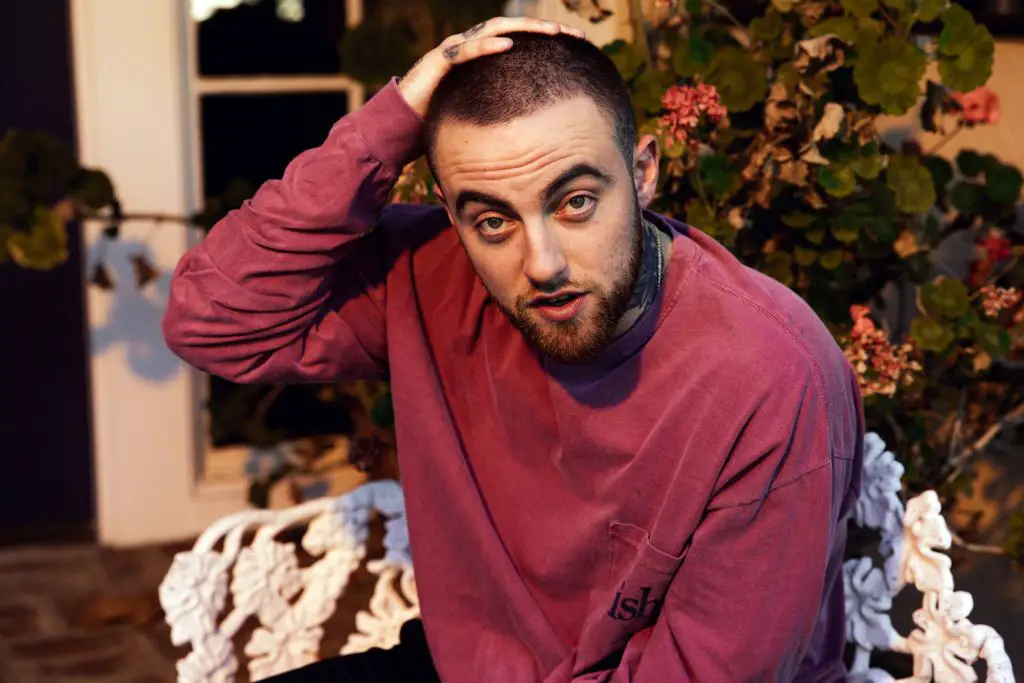 I'll never forget being scared to take my phone into the shower so I could listen to music because I couldn't go without listening for even 20 minutes. He didn't necessarily inspire me to do that, but sometimes I would just put his discography on shuffle until I hopped out. That isn't something I've been able to say about many artists, let alone ones I still stand by to this day.
I remember watching his entire MTV show in one sitting, making it one of the five programs I've finished in full.
I remember when my good homie/independent label mate and I remixed "Loud" on my first mixtape.
I'll never forget realizing that some suburban Jewish kid could even put a fucking mixtape out solely because of listening to Mac Miller.
I'll never forget when I first heard "Faces," and there's absolutely no doubt about that. For Christ's sake, the man was fear and loathing in the heart of the San Fernando Valley, whirling and winding through drug-crazed tales about how he spent your average day. From tripping on acid in San Francisco to spitting coke-laced entendres that were on par with a kingpin's everyday slang, that's when the shift was evident.
This past Friday afternoon, Mac Miller's life was cut way, WAY too f—— short, shorter than I ever hoped to say out loud, but, sadly, not shorter than I've been worried about since 2014. His quotes about drug addiction have been splayed across everyone's timelines, and the Ariana Grande scapegoating/supporting is taking up space that should be used in memoriam for the late, iconic 26-year-old artist.
When he was with Grande, Miller looked like he was just happy to be there, but artistically he was the furthest thing from complacent. Over the course of his career, he showed the music community how he progressed, from Easy Mac with the Cheesy Raps to a sonic Swiss Army knife; he consistently fused elements jazz, trip-hop and rap to curate a lush sound of his own.
After he developed his cult of easy-going followers, he continued to expand musically. When he released his first album, "Blue Slide Park," it became the first time an independent artist made the Billboard 200 since Tha Dogg Pound dropped "Dogg Food." Soon, he had shed his stigma of being a frat party superstar and was on his way to becoming the game's best white rapper by a mile. (And maybe even, in my eyes, of all time.)
I can't believe this is how it's actually gone down, though it's literally been right in front of listeners' faces and under our nose for four years, now. I'll be real with you guys: I haven't even given a full-on listen to his latest project, but, to be honest, I'm in no rush right now. I'd rather commemorate Larry Fish, Delusional Thomas, Cam Rellim and whatever other pseudonyms I left out. I know for a fact that I'll never, ever, forget you, Mr. Miller. Sending eternal thank you's.
Rest easy, legend. Rhyme in peace.
"Cause I'ma go out the same way I came in, right by the pussy with nothing on my mind"
– Malcom James McCormick