Colin Harman and Cullen Trevino met in an overstuffed one-story house on Duncan Lane. As students at the University of Texas at Austin, they spent the summer between their freshman and sophomore years on the verge of heat exhaustion — the house had 14 inhabitants and no air conditioning. "Our house was a living hell," says Trevino. "I had to soak my shirt in water in the morning and throughout the day to stay cold … and it was a really, really dirty place," he said.
The boys, who had time to kill and shared a love of music, got through the balmy Texas days by jamming together in the sweaty garage with a rotating group of friends. The group started writing music of their own, and soon these coping mechanisms slash jam sessions became rehearsals, and the loose group solidified into a band.
Six years later, all five members of Duncan Fellows have graduated from both UT and their cockroach-infested point of origin. With bandmates Jack Malonis, David Stimson and Tim Hagen, they've released a full-length album, become a fixture of the Austin music scene and will soon make their festival debut at Austin City Limits Music Festival on Oct. 12, a mere four miles away from the house where it all began.
"It's very surreal," says Harman, who works as a software engineer when he's not splitting songwriting and vocal duties with Trevino. "When I was growing up, that's a festival that I went to quite often and I never really thought that I'd be playing there, which is pretty crazy."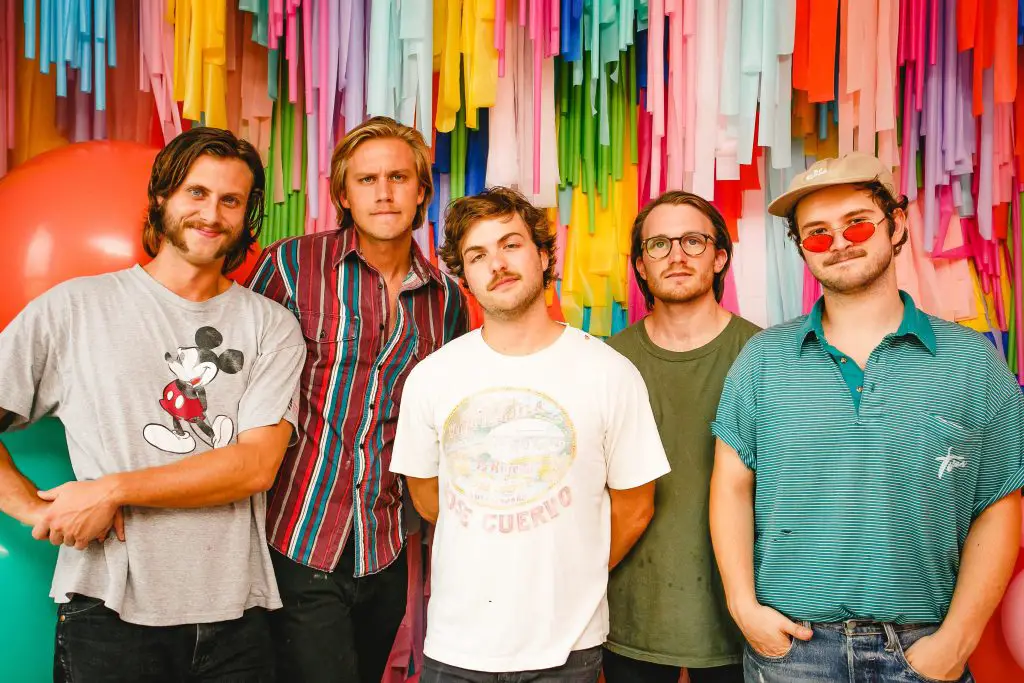 Combining the sunny guitar hooks of indie pop with the organic harmonies of old-school American folk, Duncan Fellows has a fun, lightweight sound built on a solid foundation of mid-20s melancholy, accented by wry songwriting and high-energy live performances. They insist on not taking themselves too seriously and remaining undefined, genre-wise.
Duncan Fellows makes music "by humans, for humans. That's the genre," says Harman. "Our genre is self described as Cheesy Gordita Crunch pop," says Trevino, comparing their music to Taco Bell's infamous quesadilla-taco hybrid. "It's not entirely new necessarily, but it tastes good," adds Harman.
Duncan Fellows' ACL debut didn't come quickly; as a small, independent band balancing their burgeoning music careers with the necessary evils of day jobs, their success has come in fits and starts. "The first couple years we were just messing around for the most part was playing music because it was fun," says Trevino. "About three years ago it really started kicking up and it's just been a progression of us figuring out how all this stuff works. We just liked playing tunes at first," he says.
The band released their two EPs while they were in college, mostly viewing music as a hobby, but as they started playing more shows around the city, things started to feel more serious. A turning point came at the release party for their second EP, "Marrow," when they were seniors in college and played a show at Stubb's. "I think that was when our friends would say like, 'Wait, y'all actually got good,' because we were pretty rag-tag for the first while there," says Harman. "I think that was after that gig when we were like, 'Oh wow, this is actually pretty fun.'"
From there, they toured with through the Southeast with blues rockers Houndmouth and down the West Coast with Portland folk trio Joseph. They also embarked on writing and recording their first full-length album, "Both Sides of the Ceiling," which was released in August 2017. The 10-track album opens with a few bouncy indie pop songs, but goes through a tonal shift halfway through, the songs becoming slower and darker. "It was kind of like a yin and yang thing, we wanted to include like both sides of that emotional spectrum … not that there's not happy parts in the sad songs or happy lyrics in the sad songs, it's all jumbled together," says Trevino.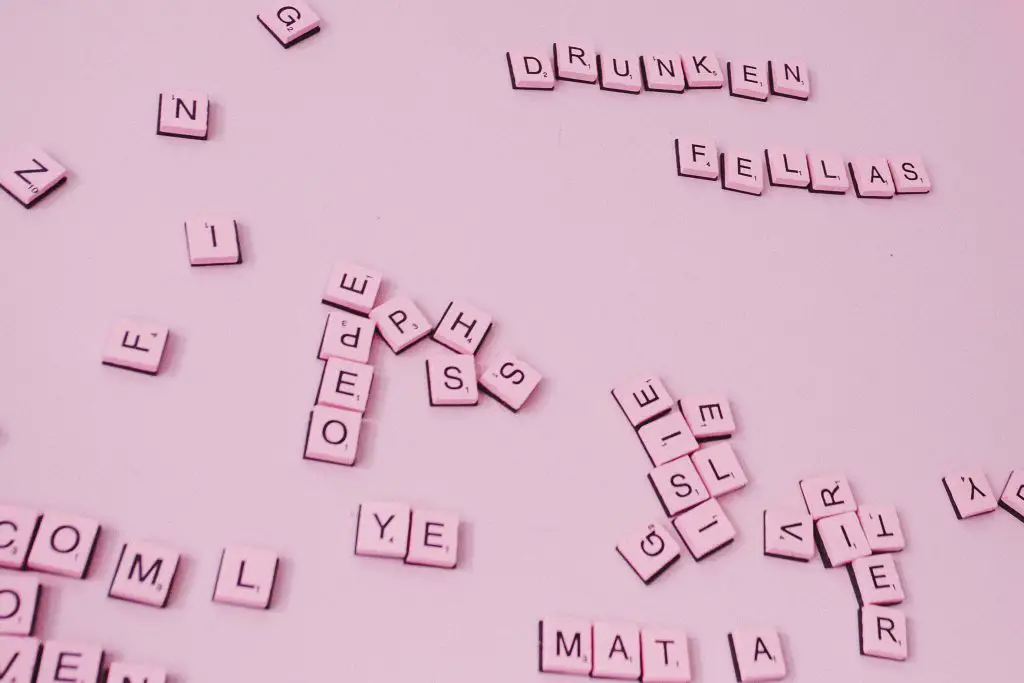 As the two songwriters and vocalists of the group, Harman and Trevino find joy in the jumble. "Initially writing songs we are always just trying to figure out what makes you feel something, you know, whatever that might be," says Harman. "Usually Cullen and I will either come up with something on our own or just have a little idea that we'll come upon on our own or bring it to each other and then we'll workshop that for a while, come up with a full structure of a song, make revisions and then bring it to the rest of the boys and arrange it with a full band," he says. They tend to stick to the usual combination of guitar, keys, drums and bass, with the occasional addition of synthesizers and layers of fuzz and distortion.
The album retains a strong sense of place, creating soundscapes about suburban adolescence and heartbreak that feel uniquely tied to their Texas upbringing. "The Texas landscape and heat both felt their way onto that record very tangibly," says Harman, referencing the fact that the Denton, Texas, studio where they recorded "Both Sides" also lacked a functioning A/C unit. "Most of my memories of childhood and growing up are where it's like really like hot and sweaty and I'm doing something around those landscapes."
They were also highly influenced by the vibrant Austin music scene. "I know it's kind of cliché that Austin is the live music capital of the world or whatever, but there are so many great bands that live in Austin and play weekly and so many great bands come through that there's never a shortage of inspiration watching live acts," says Trevino.
In March, they joined thousands of other bands at South by Southwest for their third year in a row, but it felt anticlimactic. "SXSW can feel like a lot of work for a very intangible pay off, just because it's like a logistical nightmare having thousands of bands on just a couple square blocks and it's so stressful. We just finished this year and were kind of feeling like 'What the fuck are we doing?' Like we'd just played nine shows in four days or something and we had nothing to show for it really," says Harman. But then, a magical email came, asking them to play at Austin City Limits Music Festival in October.
"We got this random email that was like 'You guys want to play ACL?'" says Harman. "Spirits immediately shifted," adds Trevino.
For a band made up of Austin natives, playing at the city's premier music festival means a lot. "It's kind of everything, in some sense. ACL was the festival that we all grew up going to, that was the first festival I ever went to," says Trevino, who also worked at the festival as a line cook for two years. "I got to watch from behind the grill, greasy as shit … making burgers and getting to see all these artists do incredible things, and knowing that I want to do that one day."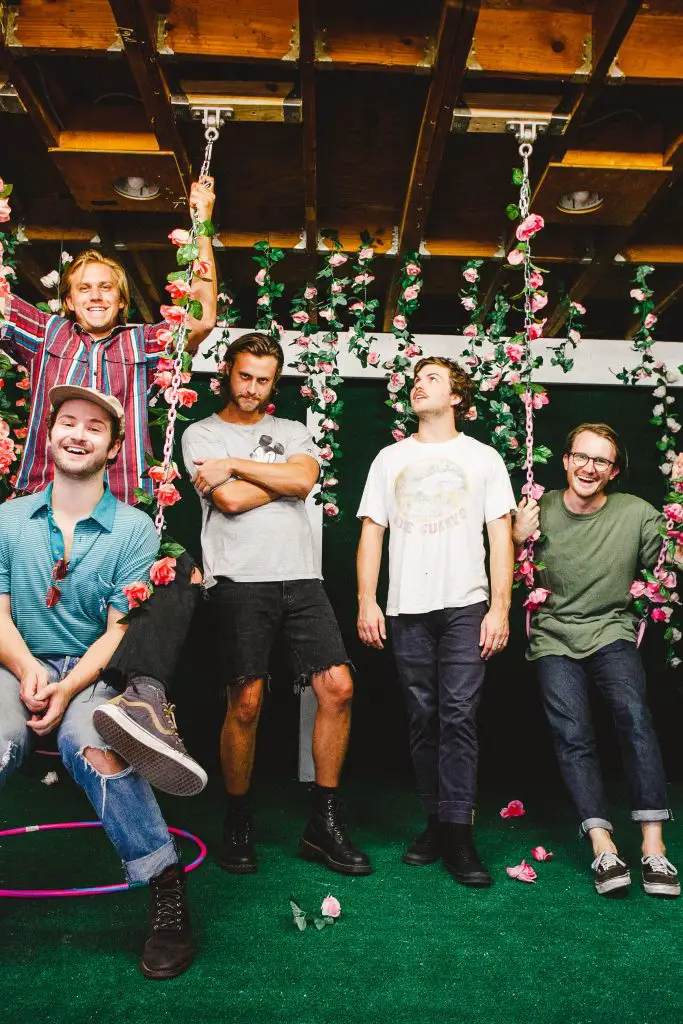 "Being in Austin, you go to Zilker [Park, the location of the festival] all the time. It's in the heart of the city, and when I'm out there either walking around or throwing the ball with my dog, I'm like 'Shit, in a few months, thousands of people are going to be here and we get to play on a stage right over here," says Trevino. "Playing at ACL means you are following the footsteps of all these people that you look up to and you get to share the bill with people like Paul McCartney."
Even at this major milestone in the band's career, they still find themselves surprised by their success after making the jump from making music for their friends to a larger audience. "When people listen to our music and reach out to us, I'm continually like 'Damn, y'all like this. That's nice,'" says Trevino.
Trevino says that they are in the process of writing the songs for their second album, but are still trying to balance songwriting with working their day jobs: "We always want to be in writing mode. There's a lot of things we're stoked on, but we don't have as much time in the day as we'd like, so the process always gets stretched out, but that's okay. It's still fun."
And as with most things Duncan Fellows do, fun is the first priority.
You can follow Duncan Fellows on Spotify, Instagram, Twitter and Facebook.