In his new album, "My Dear Melancholy," The Weeknd, the stage name of Ethiopian-Canadian singer Abel Makkonen Tesfaye, reexplores the tumult of heartbreak, exotic nightmares, intimate songwriting and dizzy, druggy production, sonic qualities that remind familiar listeners more of his earlier albums than his most recent work.
Indeed, The Weeknd has certainly gone back to the aesthetic of his darker days. There's a passion in "Melancholy" that makes you want to drive off into the night and get your heart broken, something absent from his music since the "Trilogy" tapes. The album's brooding nature makes it a definitive a breakup album, the kind that doesn't name names but provides enough private details to make it clear who the songs are about.
What The Weeknd did with "Beauty Behind the Madness" and "Starboy," his two most recent releases, was soften his sharp edges and embrace a little sweetness. While songs like "Tell Your Friends" and "The Hills," which surface in the two newer albums, proved to listeners that the R&B artist hadn't forgotten how to make heart-numbing music, works like "I Can't Feel My Face" and "False Alarm," despite their nihilistic lyrics, were huge departures aurally from his early work. And though his early, original sound was largely absent in said albums, producing mainstream, pop-friendly bops has proven to be an extremely profitable direction, both in terms of money and fame, for The Weeknd.
In 2016's "Starboy," the 28-year-old experimented with juicy synth textures, working with dance music gurus such as Benny Blanco, Cashmere Cat and Daft Punk, and collaborating with Diplo and producers like Jake One, Frank Dukes, Metro Boomin and Ali Shaheed Muhammad. The result was a collection of cinematic songs that were lavish enough to party to.
From the get-to, this new album seemed different. On March 28, The Weeknd teased the release of his latest project in an iMessage exchange with his creative director, La Mar Taylor. Anticipation heightened the next day after fans noticed a billboard in London, which was accidentally put up one day early. The two leaks, as well as The Weeknd's tabloid-inducing personal life, led fans to believe that the new release might be returning to The Weeknd of old.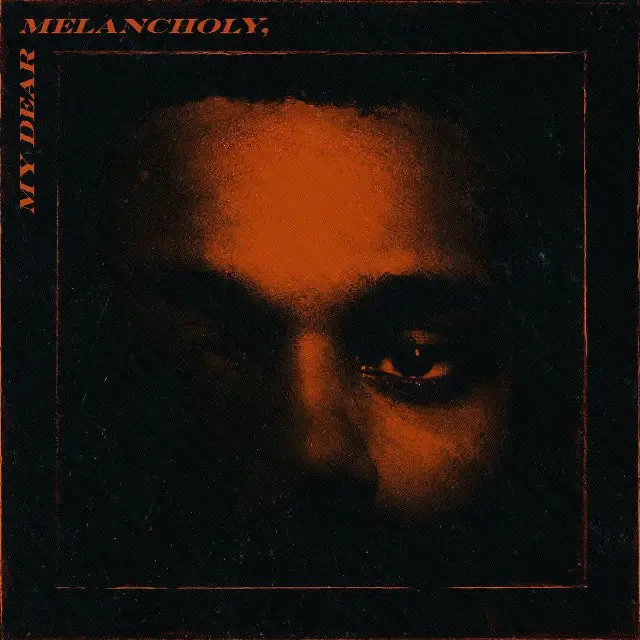 Indeed, much of "Melancholy" seems to follow the history of his relationships with Bella Hadid and Selena Gomez. In both "Call Out My Name" and "Try Me," he focuses on his relationship with Selena and his attempts to let go after the breakup.
In 2017, The Weeknd almost donated his kidney to Gomez, who was suffering from lupus complications; ultimately, it was Gomez's best friend who ended up donating the organ. A line from the EP's opener, "Call Out My Name," alludes to the event, and finds The Weeknd returning to his confessional, troubled roots: "I said I didn't feel nothing, baby, but I lied/ I almost cut a piece of myself for your life."
In "Wasted Times," The Weeknd compares his previous relationships, saying he feels he wasted his time with Gomez and that he should've been with Hadid from the beginning: "Wasted times I spent with someone else / She wasn't even half of you," he confesses. Unlike Gomez, who was dating Justin Bieber during The Weeknd's rise, Hadid had been a fan since the beginning. The Weeknd makes this apparent in the same track, saying, "Catchin' feelings / These girls only want you when you're winning / But you've been with me from the beginning."
He later blames his depression on Selena in "I Was Never There," when he asks, "What makes a grown man wanna cry? / What makes him wanna take his life? / His happiness is never real / And mindless sex is how he feels, ooh, he feels."
The Weeknd is clearly hurting and disappointed in the women he's loved, who, in his mind, haven't exchanged the same level of commitment that he has. The pain and suffering he endures all relate to the fact that he can't experience anything meaningful emotionally unless it's through mindless, drugged-up sex.
He then goes on to distance himself from Selena in "Hurt You" and ends it by saying goodbye to her, declaring in "Privilege" that he's returning to his old ways of drugs, alcohol and sex: "And now I know relationship's my enemy / So stay away from me / Blues away, way, way / I got two red pills to take the blues away."
The lyrics showcase a hallmark of The Weeknd's old songwriting: prevalent drug references. Don't get me wrong, he mentions a pharmacy's worth of narcotics in his last two albums, but he hasn't done so this explicitly since "Kissland."
The Weeknd - Privilege (Official Audio)
Oxycodone, the red pills he mentions, is prescribed as a painkiller to suppress physical pain, but The Weeknd uses it to suppress his emotional anguish. The play on the words red and blue — as they are often seen as color opposites — also works in the sense that he chooses the red pills to get rid of his "blues," getting as high as possible to avoid his sorrow.
The line also parallels "The Matrix," in which Morpheus presents Neo with the option of taking a red pill to learn the truth and thus escape the matrix, or a blue pill to return to normal life and forget anything ever happened. The Weeknd, heartbroken, opts for the pain of reality over the bliss of illusion.
What makes the mini-album attractive is the murky aesthetic and somber tone, which are on full display. "Melancholy" represents a welcome return to the infectious mood that made the best Weeknd songs feel like stolen diary pages, and it succeeds without overstaying its welcome. The Weeknd fully owns his "doped, heartbroken asshole" persona with deeply personal lyrics and dark, ominous beats.
At the same time, the short length, the surprising way it was announced — as almost a pre-festival-season treat — and the fact that nothing on "Melancholy" has hit-single potential all scream impermanence. If "Melancholy" was supposed to be a revisit to the "Trilogy" days, it does so halfheartedly. It feels incomplete, and delivers only half as much emotional tension as the tapes.
"Melancholy" certainly has some highlights , so if you like "Kissland" you'll probably enjoy the hors'd'oeuvre of an album. Still, the whole work is tinged with a sense of pseudo-commitment: making pop music for years and then releasing such a deeply confessional, raw album is brave, but it's also jarring and difficult to trust. As usual, The Weeknd has left fans and critics alike confused, enthralled and anxious for the future.