It's difficult to create a magazine on the level of "National Geographic" or "Cosmo," but in the age of online publishing and social media, it's not such a stretch anymore. Independent publishing has been around since the dawn of the printing press. And these days, people have better access to an audience that won't condemn free-thinking.
Rather than nailing papers to peoples' doors, creators can share their work without the property damage or inefficiency. Magazines, or "zines," are popular among small publishers, especially because they have the choice to remain digital. Many magazines still create physical copies, but not on a "Time" level. Though, it is, from time to time, still satisfying to crack open an issue and hold it in your hands.
If you're looking for a magazine with more substance than "Entertainment Weekly," independent publications have you covered, as their small size and penchant for audacity means that they tell the stories that large magazines consider too risky to include. If you're interested in the world beyond major-market magazines, here are five indie publications to spur your thinking.
If you're looking for articles on how to achieve a beach body in ten days, this isn't the magazine for you.
"The Messy Heads" posts daily on their blog and releases a quarterly magazine. Their mantra is to live authentically. Of course, this depends on what you think "authentic" means, but it's basically doing what you love without fear of judgment. Because who wants to associate with anyone who judges people on insignificant things?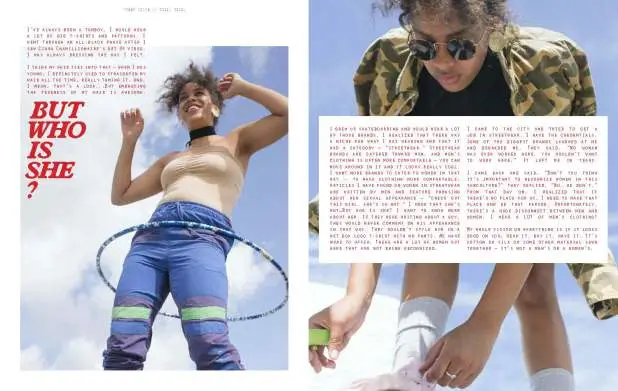 The blog posts and articles are often candid and sincere. Sure, they'll post lighter content about style, travel and playlists, but the section titled "messy thoughts" delves into some tough topics, like mental illness and accepting your sexuality in a world that tells you to hide.
Most of the articles in the print issue and blog are submissions from readers. These contributions include photo essays, short stories and journal prompts that comply with the issue's theme, which makes the magazine a lovely compilation of individual, yet shared, experiences.
Though people are giving much-deserved praise to PoC-created content this year, there's way more out there than award-winning films. "Shade" founders Azha Luckman and Apryl Fuentes wanted to give young creators of color a platform to share their work, from personal zines to music.
Instead of attempting to fit a societal mold, Luckman and Fuentes developed their own space, showing that you don't have to compromise your ambitions to make a name for yourself. The site is more of a starting point than an actual magazine. "Shade" is certainly independent, but it fosters the work of others, rather than a creation of its own. All content is built on proposals from contributors as well, making it a collaborative effort.
Their Tumblr page is like a multimedia magazine, full of short films and documentaries, podcast episodes, music and anything else that paper can't contain. Topics include the intersectionality of race and sexuality, historical figures and mental health within communities of color. Representation matters now more than ever, and magazines like "Shade" are paving the way for equality of expression without erasing identity.
Art can be a difficult business to get into. The talent is endless, and with so many disciplines, it can get overwhelming. "Create! Magazine" is a great source of inspiration, whether you've been creating your whole life, or you're just learning the basics.
The magazine's overall aesthetic is punchy and vibrant, a nice change from somber or edgy contemporary artists, like Banksy. Artist spotlights, interviews, illustrations and professional advice only skim the surface of "Create! Magazine's" content.
Founder Ekaterina Popova originally named the publication FreshPaintMagazine, but she later changed it to a less specific title to include other forms of media and professions. Her goal is to create opportunities for budding artists and entrepreneurs to expand their audience and collaborate with one another. Sharing their work leads to gallery prospects and other events. Or maybe you just want to see a bunch of amazing art, which is a perfectly valid reason too.
"Rookie" may be geared toward a teenage audience, but it's still an awesome publication for anyone with a creative soul. Like most independent publications, it also has a website with tons of articles, ranging from photography and DIY-projects to political commentary.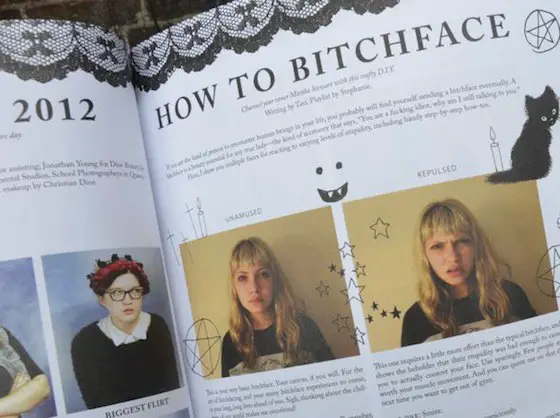 Founder and editor Tavi Gevinson initiated her career through her blog, "Style Rookie," at age twelve. Now twenty-one, Gevinson retains her enthusiasm for creativity. Self-expression is a heavy theme throughout "Rookie," similar to "The Messy Heads." And since the site attracts teenagers, especially young girls, it's an important ideology to explore. Society has a tendency to discount anything that teenage girls consider cool, so it's imperative to develop publications that throw that notion out the window.
Even if you're no longer in your teens, just know that Gevinson isn't either. The site and magazine has contributors of all ages and backgrounds. If you're not into photography or poetry, there's bound to be something you'll enjoy.
Travel magazines can sometimes feel distant, as if the writers are choosing destinations from TripAdvisor without actually experiencing anything.
Instead of focusing on popular (and, at times, overrated) attractions, "Boat" magazine shows readers the heart and soul of the subject city. Each issue covers a different city, where the creators set up shop for a few weeks. They interview the locals, because who knows the area better than an inhabitant?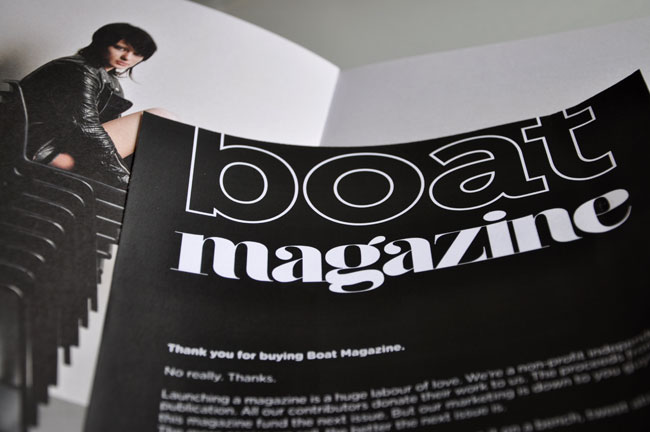 By collaborating with the people who live in certain cities, "Boat" tells honest stories. Readers see what the citizens actually want to share, rather than the top tourist spots that every travel magazine has already covered hundreds of times. From food recommendations to exploring social and political problems, nothing is off-limits, as long as someone wishes to tell their story.
Past issues feature Athens, Havana, London and Detroit. All locations are popular for a reason. It's easy to get swept up in the novelty of a new place, but travelers shouldn't forget the humanity behind it all.