Who Is Kodak Black?
A look at one of hip-hop's newest, oddest talents.
By Kevin Cordon, UC Irvine
---
There are many words one could use to describe the unmistakable rapper known as Kodak Black: talented, misunderstood or, as I would put it, a mystery.
Young Kodak burst onto the scene with his standout mixtape, "Heart of the Projects," in 2014, a compilation that contained his breakout song "Skrt," which would later receive Drake's stamp of approval via an Instagram post of Champagne Papi dancing to the beat. However, because of legal trouble that has kept him locked up for long stretches of his ascension, Kodak's rise to fame hasn't followed the slingshot trajectory that others have been able to enjoy.
In 2016, Kodak was faced with criminal charges, including robbery, false imprisonment and others, that saw him looking at a sentence of 35 years in prison, which would have effectively ended his career.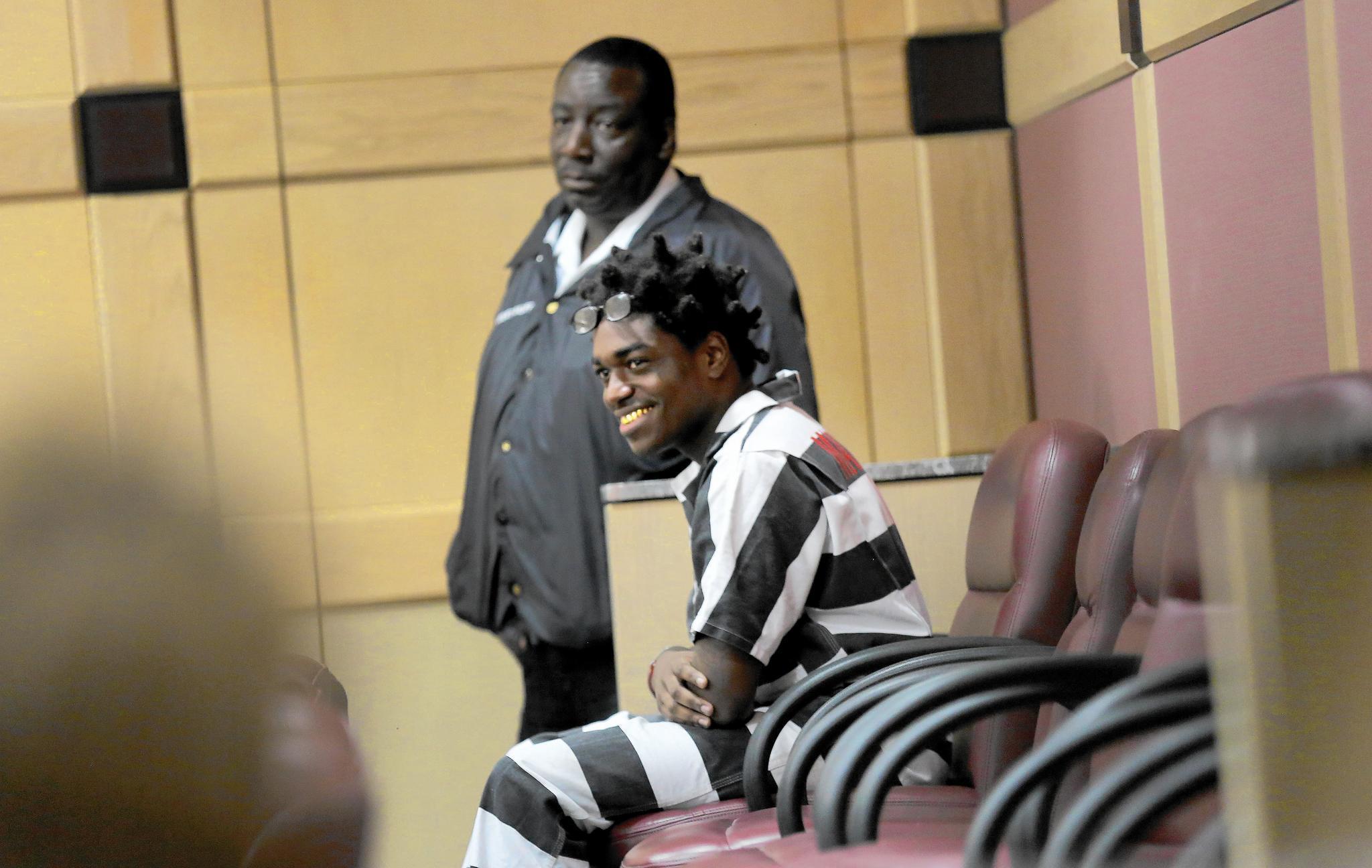 Miraculously, a Florida judge chose to overlook his sentence in favor of holding him to probationary conditions that included a year of house arrest and five years probation. These conditions, if completed, meant Kodak wouldn't be convicted as a felon, and would have had a second chance at life.
Unfortunately, the legal trouble didn't stop there. Upon Kodak's release to tons of raving fans hungry for new music, the Broward County Sheriff's Office found two active warrants that kept Kodak incarcerated. One was a misdemeanor charge for marijuana and paraphernalia possession in Florida, but the other was much more serious.
A warrant had been placed for Kodak in South Carolina for criminal sexual conduct in the first degree, which is another felony. Considering these warrants were placed before the judge decided to give Kodak a chance, he hasn't breached the terms of his probation, but he was transferred to South Carolina authorities to await trial on his pending criminal sexual-conduct charge.
In December 2016, Kodak was released from South Carolina jail after posting a $100,000 bail, and was eventually banned from the state, except to attend his court appearances. He celebrated his release with an Instagram post promising new music, and immediately delivered on his word with his latest song, "There He Go." The post's caption also included a detail about the pending charge, saying: "I look forward to clearing my name in the very near future."
From that, fans can insinuate that he doesn't plan on getting locked up again and is looking toward the future. In the beginning of the "There He Go" video, Kodak is seen embracing friends and family, before turning to the camera and saying, "I ain't goin' nowhere!"
Since his release, Kodak has been very outspoken on social media, and seems ready to finally leave the legal troubles behind him and enjoy his flourishing rap career. The buzz continues to build for his debut album, which may be the reason for some of his erratic and hilarious behavior as of late.
First, there was the Instagram Live incident. In an attempt to connect with his fans on Instagram, Kodak started an Instagram Live feed of himself in the shower. All was fine and well until Kodak dropped the phone on the shower floor with the camera looking up at his "Lil Kodak."
The motion of the phone being dropped seemed to blur the image a bit, but screenshots of "Lil Kodak" began circulating the internet, as all good celebrity mistakes do. The rapper, however, didn't seem to mind, and later posted a note to Instagram that read "Lol I Got All You N—-s Ol' Ladies Zooming In Tryna See My 'Lil Kodak,'" with the caption, "Ha ha I win." As you can see, Kodak simply doesn't make mistakes.
Then came a bit of a doozy. For some reason, Kodak decided to call out one of the greatest rappers of this generation: Lil Wayne. In an Instagram video, the Florida rapper said that he'd knock Weezy out and requested that the legend "eat his ass" in a video posted to Twitter.
Kodak said that if he beat Lil Wayne in a fight, he would take the title of best rapper alive.
I'm no expert, but I'm pretty sure a rapper's ability to fight has nothing to do with his ability to rap. If Kodak wants to obtain the title of "best rapper alive," he has to prove he's earned it with lyrical bars, not fists. There's nothing wrong with Kodak feeling like he's the best rapper; in fact, if he didn't feel that way, I'd be concerned. In a craft that's as competitive as the rap game, every rapper should feel as though he's the best, otherwise what's the point? Kodak just needs to channel that ambition into his music, instead of trying to fight his way to the top.
Since he's been out, Kodak has been much more open to interviews and press, and last week, he came to New York radio station's The Breakfast Club for an interview.
In the video of the interview that the station posted online, Kodak came to the station wearing a ski mask that immediately prompted hilarious memes comparing him to Spongebob's Mrs. Puff wearing a similar mask. Fortunately, he could still be identified by his heavy Southern drawl and the permanent golden grills that gleamed through the mouth-hole of the ski mask.
The interview started off awkwardly, as Kodak held back from answering questions about his Lil Wayne comments and remained silent for the first few minutes of the video. Then the questions quickly escalated to his crime-riddled history, and Kodak seemed to genuinely want to move on and look toward the future.
He may still be facing a prison sentence in South Carolina, but Kodak Black seems to have his head firmly fixed forward on his new album and ready to deliver on his "best rapper alive" statements.